Everyone IS Awesome!! – Happy Pride from MILUG!
In May LEGO announced they were releasing a new set, Everyone is Awesome (40516) , to celebrate the diversity of fans and the 2SLGBTQ+ community. Although there was a lot of support for the set, there was also some negativity surrounding the meaning of the set and the community it was meant to celebrate. MILUG wanted to join the collective voice speaking up for diversity and inclusion by doing something to celebrate Pride month, but at that point we weren't sure what we were going to do. We reached out to Nanaimo Pride Society and found out there wasn't going to be a Pride Parade again this year due to the pandemic so we knew then that we needed to build a LEGO Pride Parade for our local community!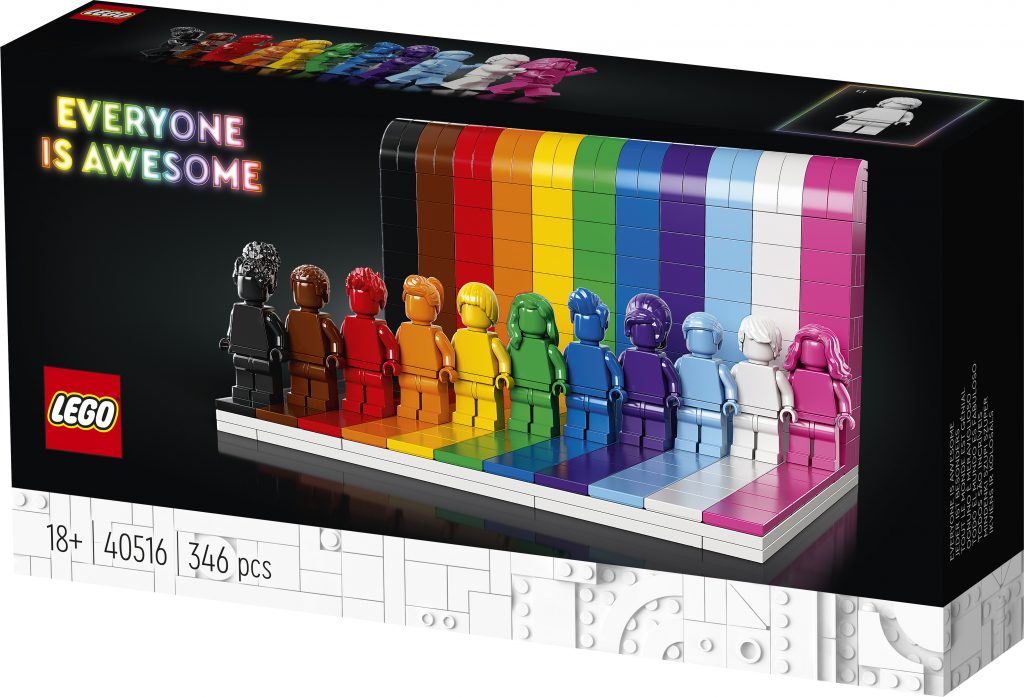 The backdrop of the display features a number of official LEGO sets, including Palace Cinema (10232), Grand Emporium (10211), Assembly Square (10255) and half of the Pet Shop (10218), all decorated in Pride colours. On top of the building in the centre of the display there is a massive pride flag that matches the colours used in the Everyone is Awesome set. These are the colours of the new Pride flag (also known as the Progress Pride Flag).

The street scene features over 400 minifigures including spectators and parade participants.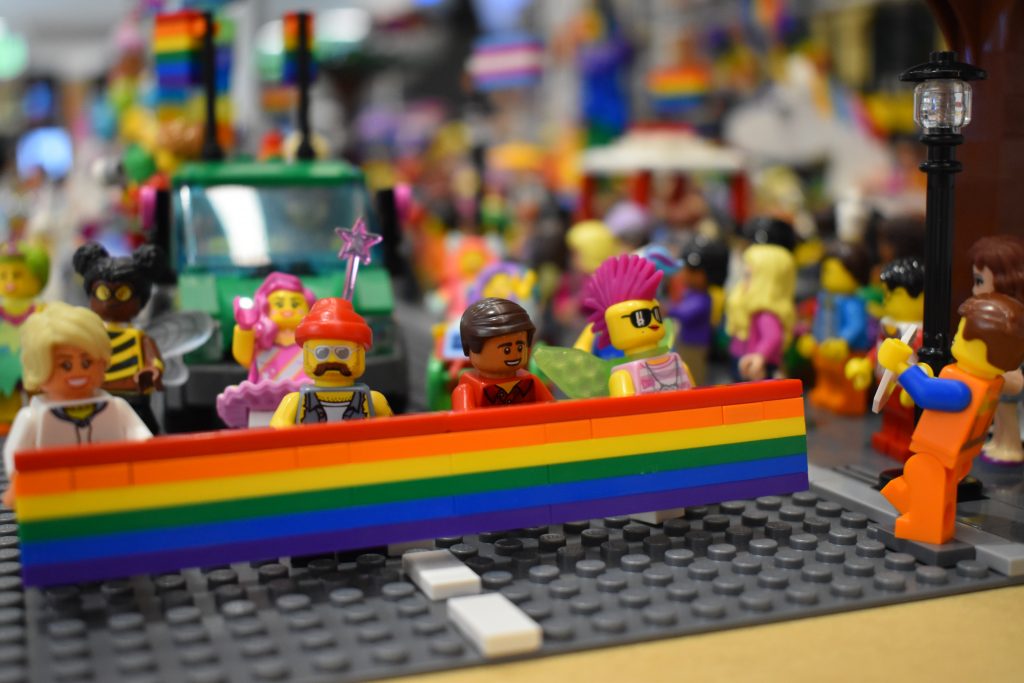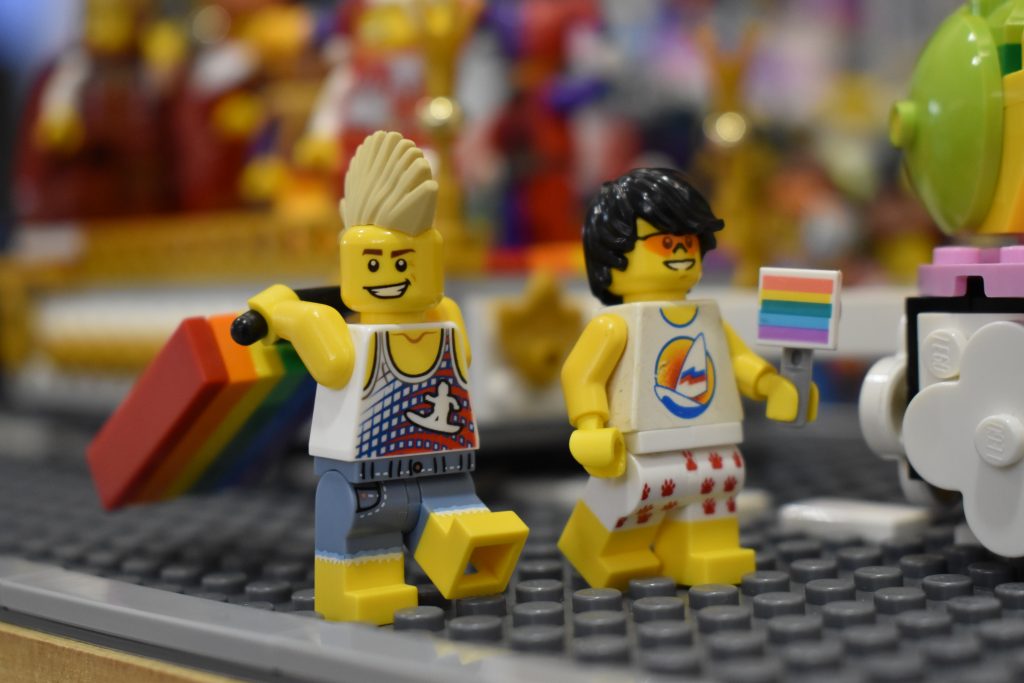 If you look closely there are a number of smaller micro-scenes including a proposal and a young child who ate one too many hot dogs.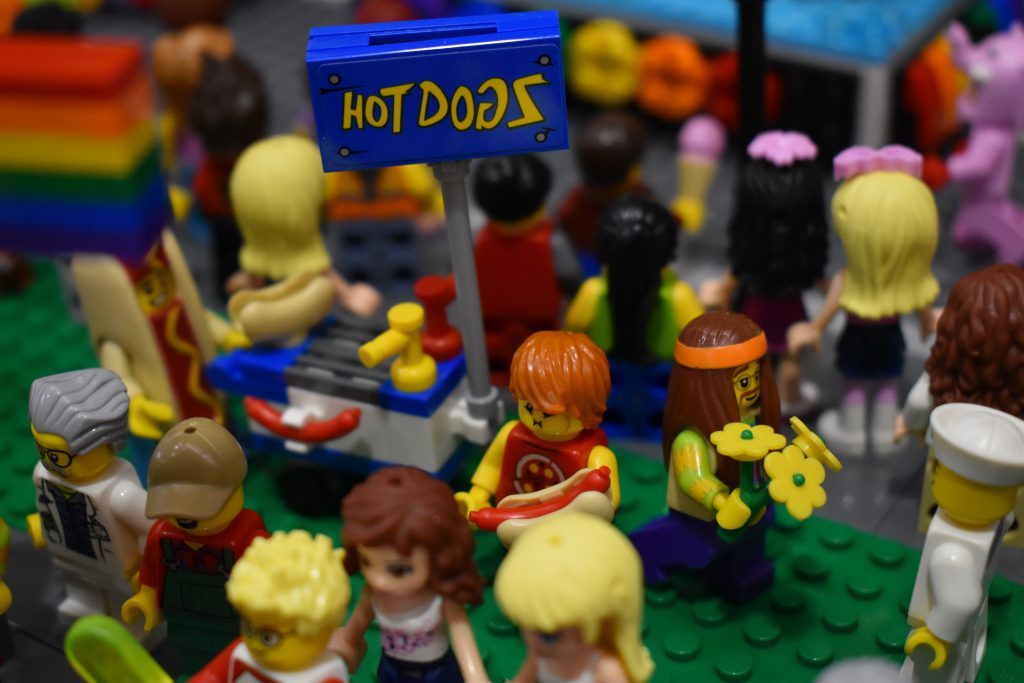 Eleven members contributed floats to the parade scene. We followed some basic specifications for the floats so they would all be roughly the same size, but the creativity behind each float was completely up to the individual builder. There were traditional floats that you might see in a Pride Parade like the King and Queen of Pride.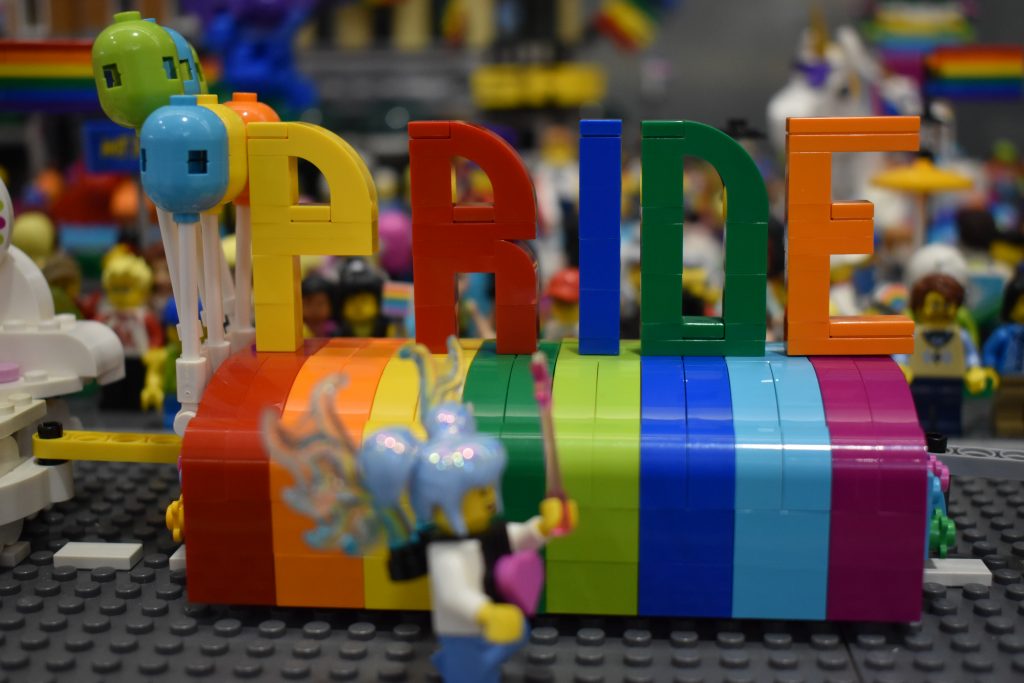 There were also some super creative floats like a giant unicorn, rainbow orca, and spaceship.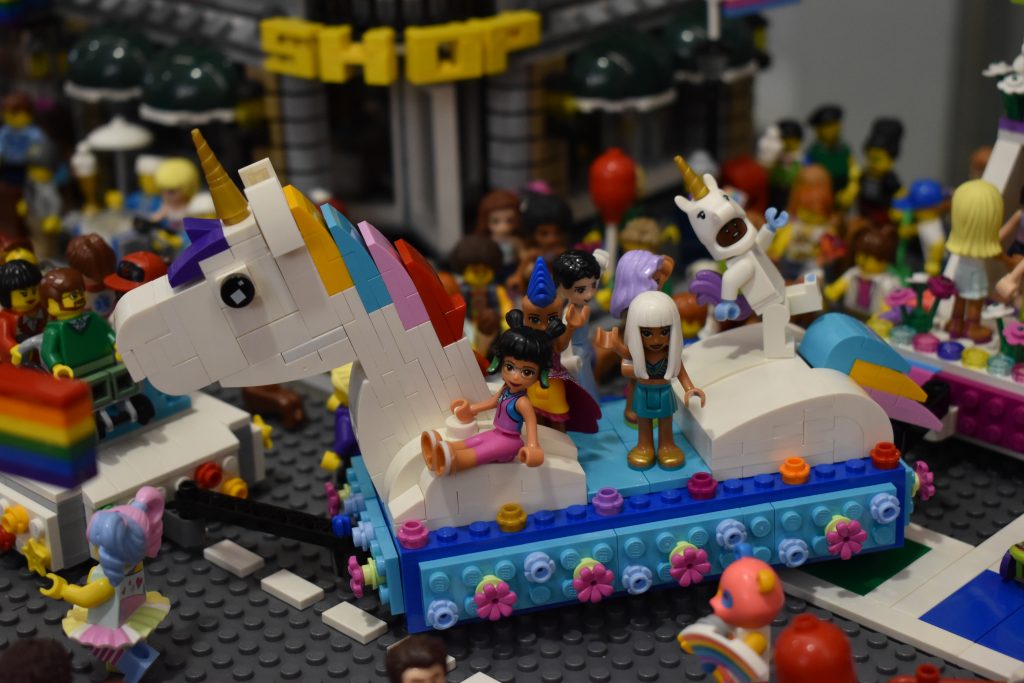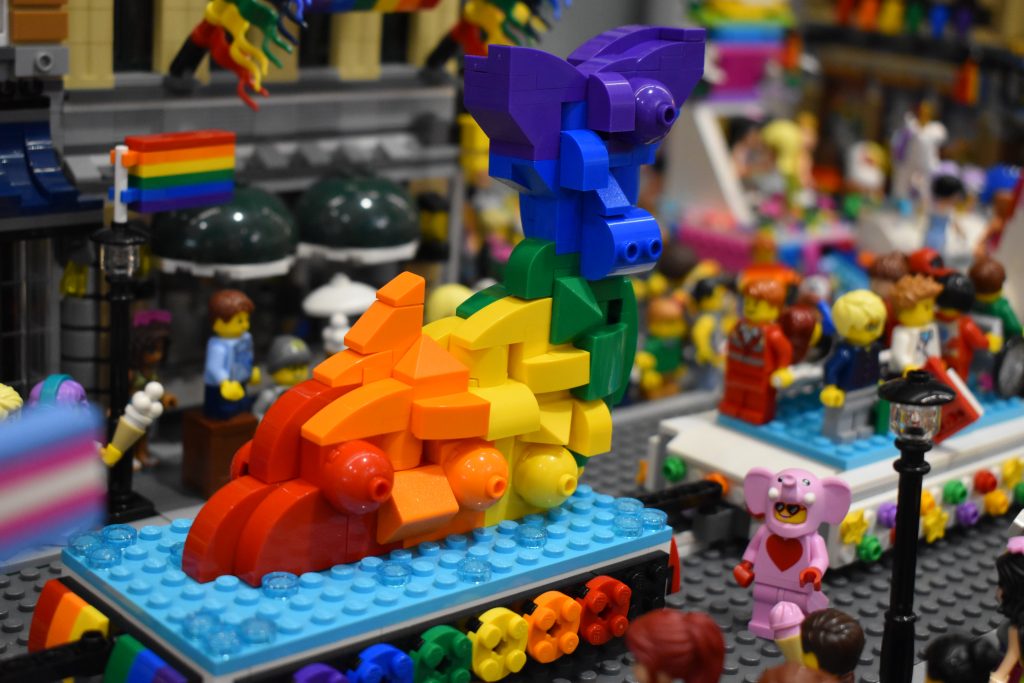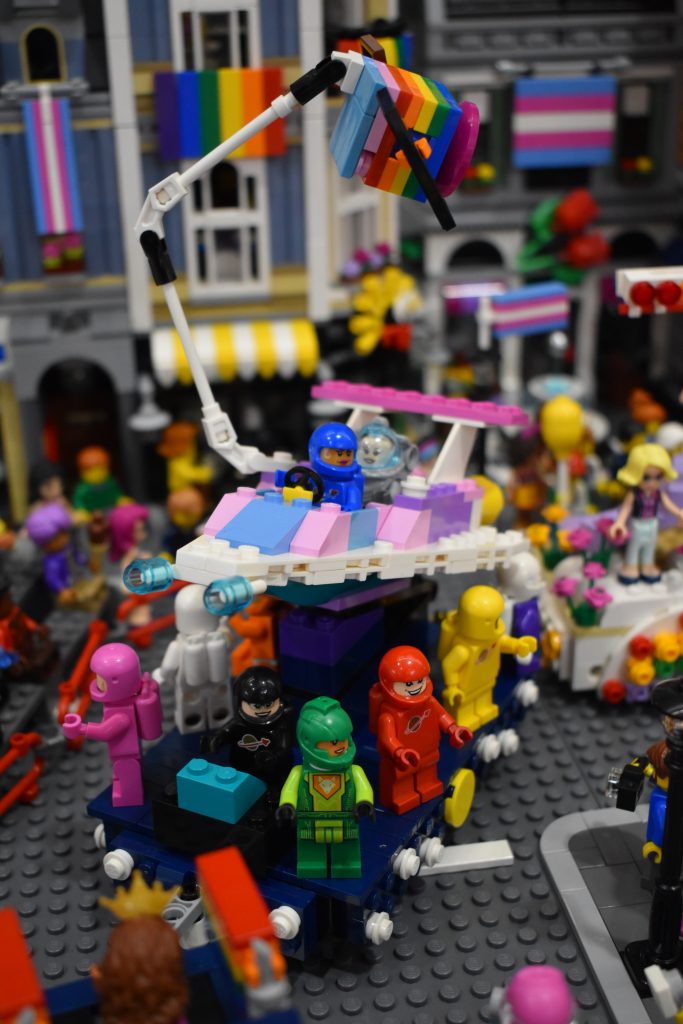 In addition to floats, the parade had many of the other groups you see in a real Pride Parade – minifigures on motorcycles, roller skates, bikes and skateboards.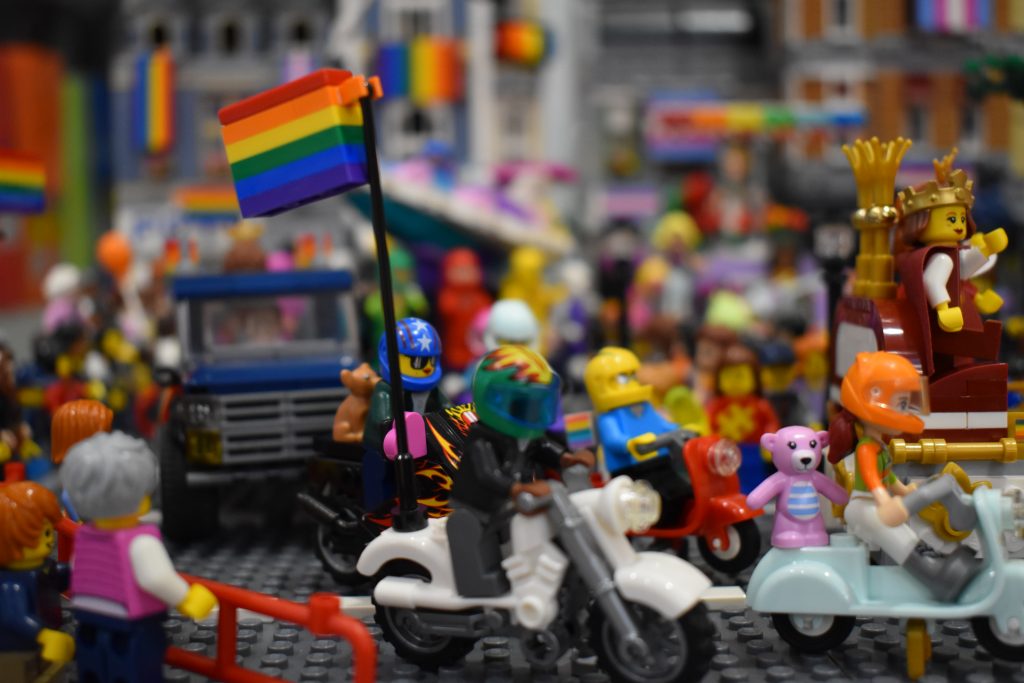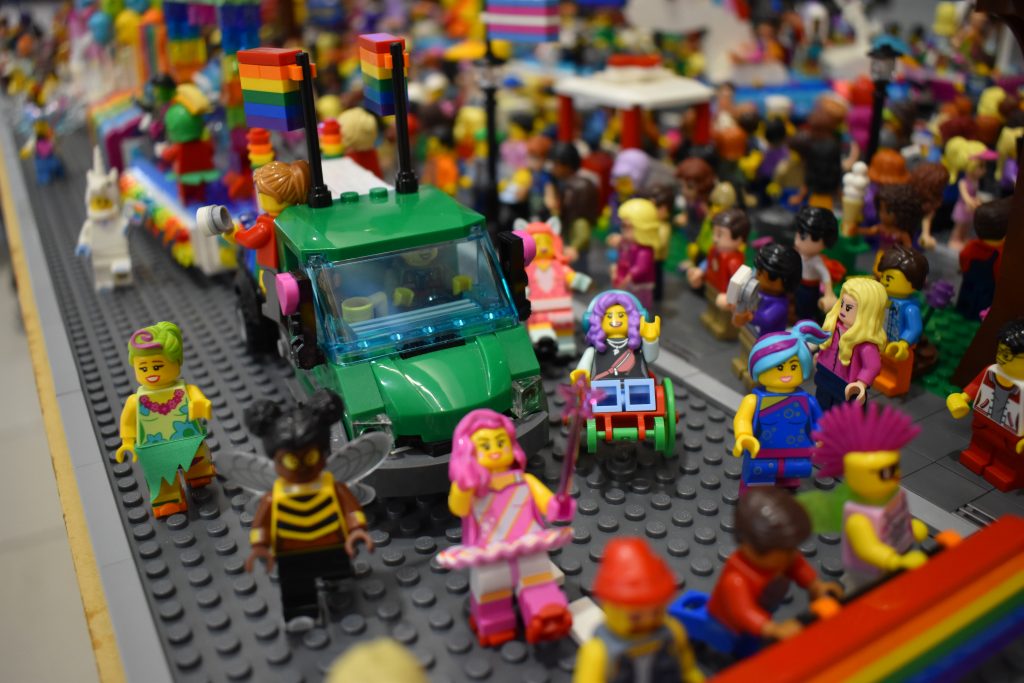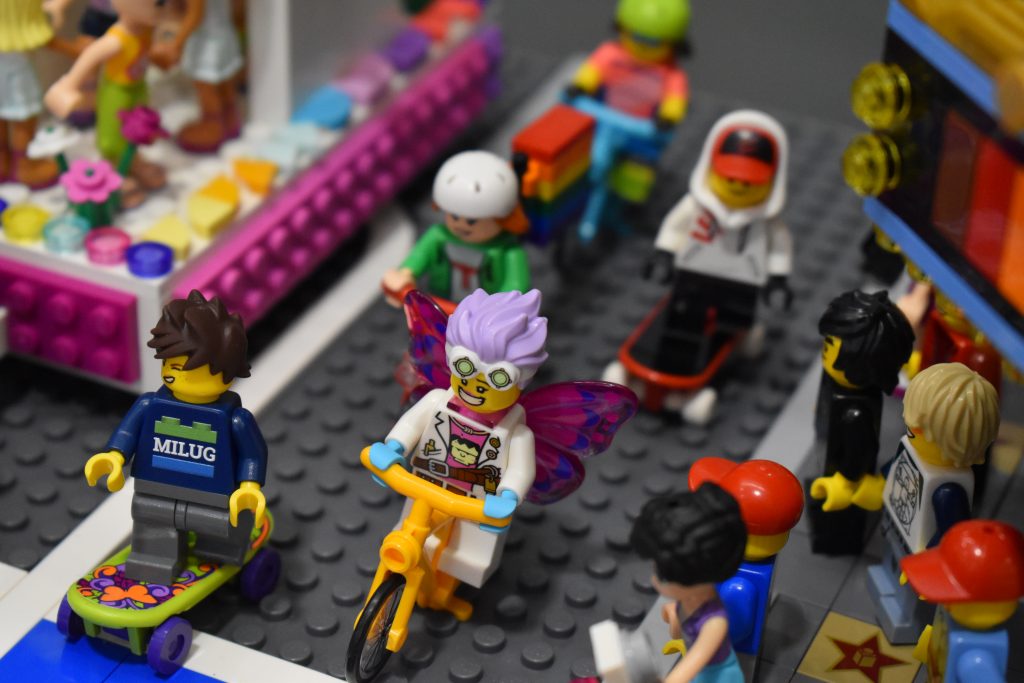 For those who have been to a Pride Parade, you will know that there are always dogs and music, and we made sure to include both of those!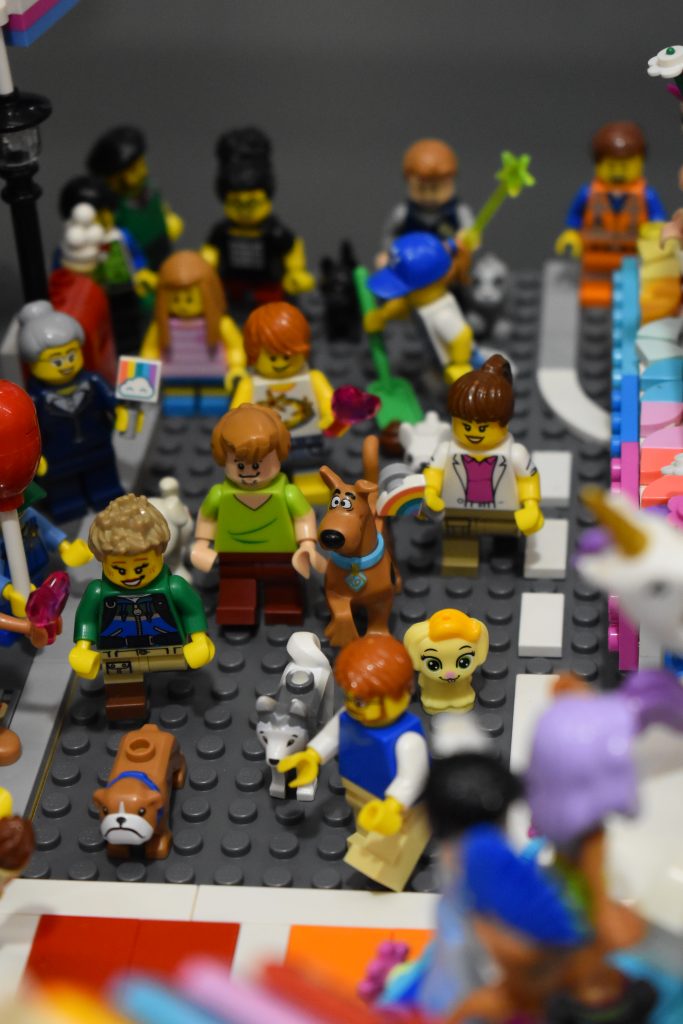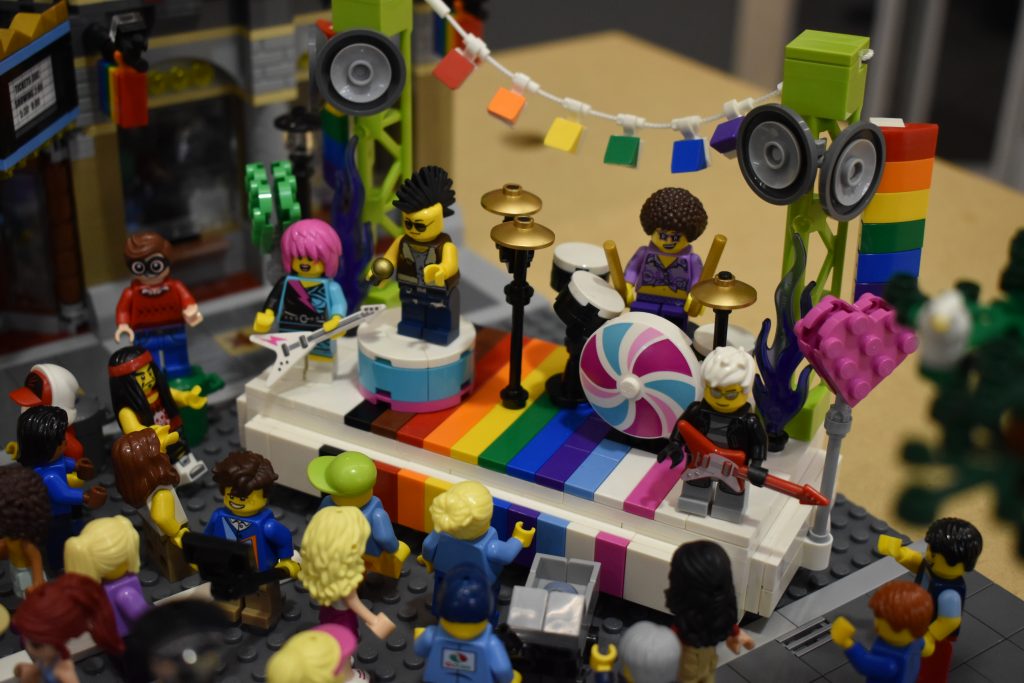 You can see the Pride Parade display in person at Country Club Centre in front of the Wellington Library Branch for the month of June. You can also find more photos on the MILUG Facebook page.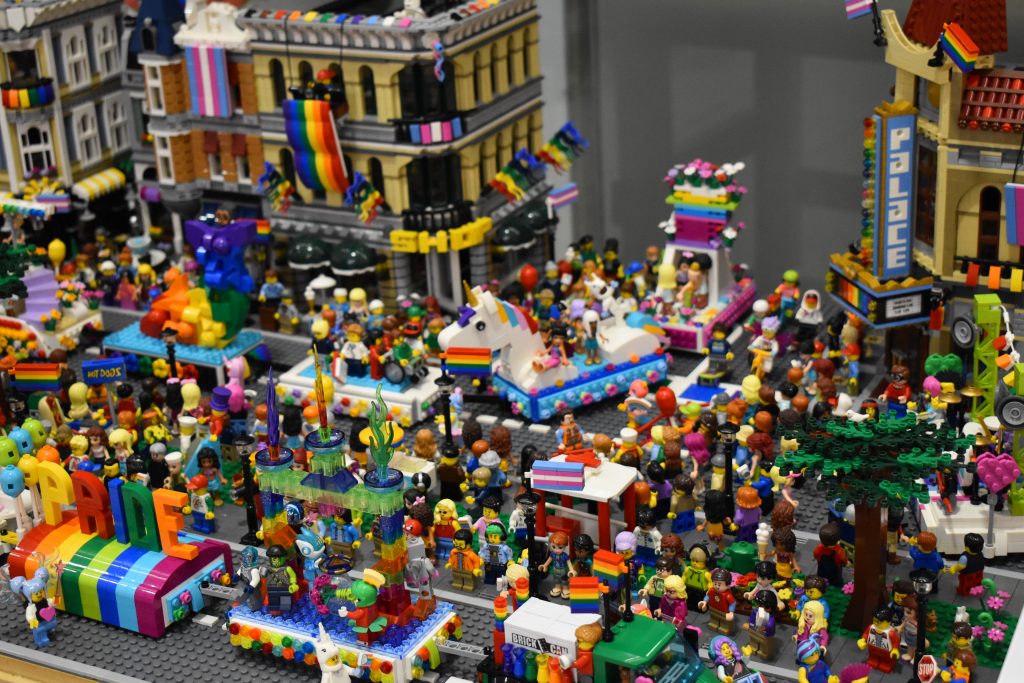 We made sure to take lots of photos of the display so we could participate in the #everyoneisawesome Build Challenge started by Tricky Bricks and you can participate too! All you have to do is create a LEGO build that incorporates a rainbow and share it on Instagram or Facebook with #everyoneisawesome and #rainbowbuildchallenge. Let's fill social media with rainbows, pride and love!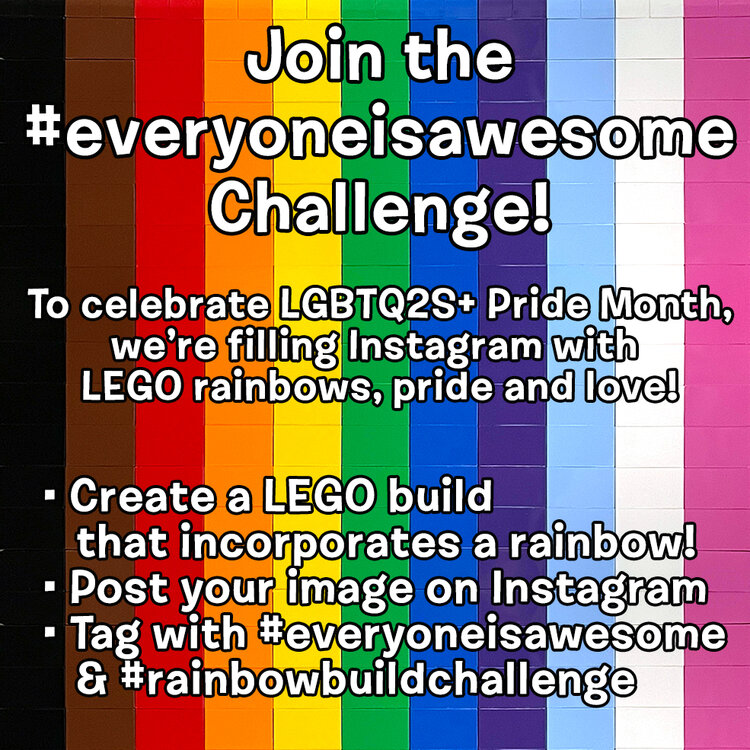 Just a reminder that MILUG aims to create a friendly and inclusive club and welcomes people from diverse backgrounds! Membership is open to Vancouver Island residents 19 years of age and over who have a personal interest in LEGO. Please contact us at contact@milug.ca for details!
Thanks to the Nanaimo News Bulletin and CBC Victoria for interviewing us about our Pride Parade display!