Christmas Village at the Christmas Market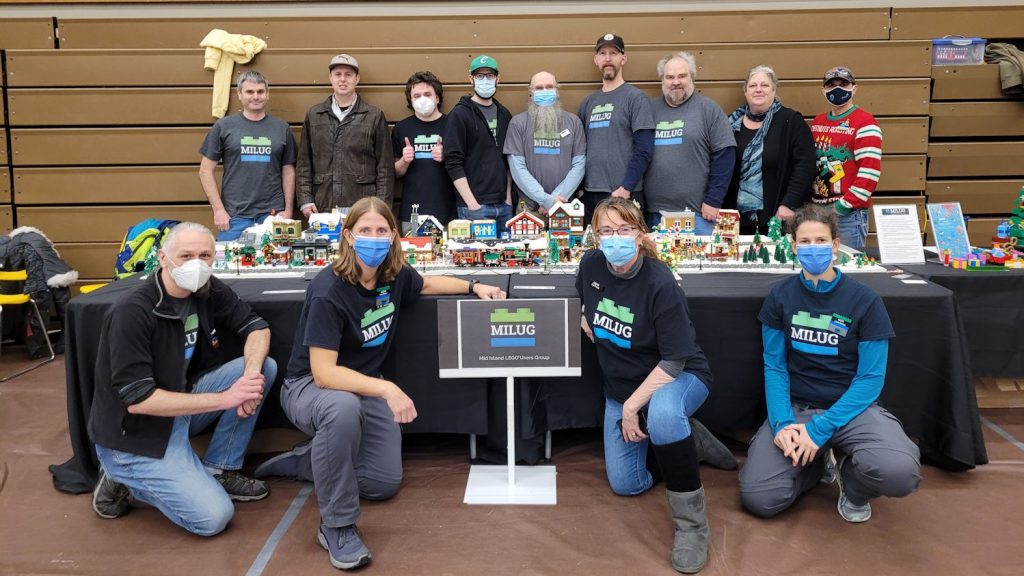 After a couple of years hiatus due to COVID-19, MILUG was back at the Christmas Market at Dover Bay Secondary. This is a wonderful family-oriented market and we were happy that they were back for 2022.
This year, MILUG decided to create a Christmas Village inspired by Lemax style-ceramic buildings and the Holiday Main Street set (10308). We used MILS plates for the village and decided on a rough standard for the buildings.
The Christmas Village was filled with details including a Christmas tree farm, Santa touching down on Main Street, ice fishing, and more. And of course, we had the Christmas train and train station!
We also brought our play brick and wacky race ramp. The play brick was used for building wacky racers as well as for building brick-built presents for the LEGO® #BuildtoGive Campaign. We even had a built-brick replica of a LEGO® tree for the presents to go around!
We really love this event and enjoy the community feel of it. We are definitely looking forward to next year! Be sure to check out the MILUG Facebook page for more photos!