Books for Bookfest: New Display at the Harbourfront Library
MILUG has updated the display at the Harbourfront Library in downtown Nanaimo just in time for Book Fest 2019. The life-size bookshelf titled 'Beyond the Pages' was created by Laura Hawley and Krista Simpson.
Their bookshelf won the Koons award in the Art category at the BrickCan AFOL Convention in 2018. The 5 foot wide floating bookshelf shows scenes from various classic books spilling out of their pages.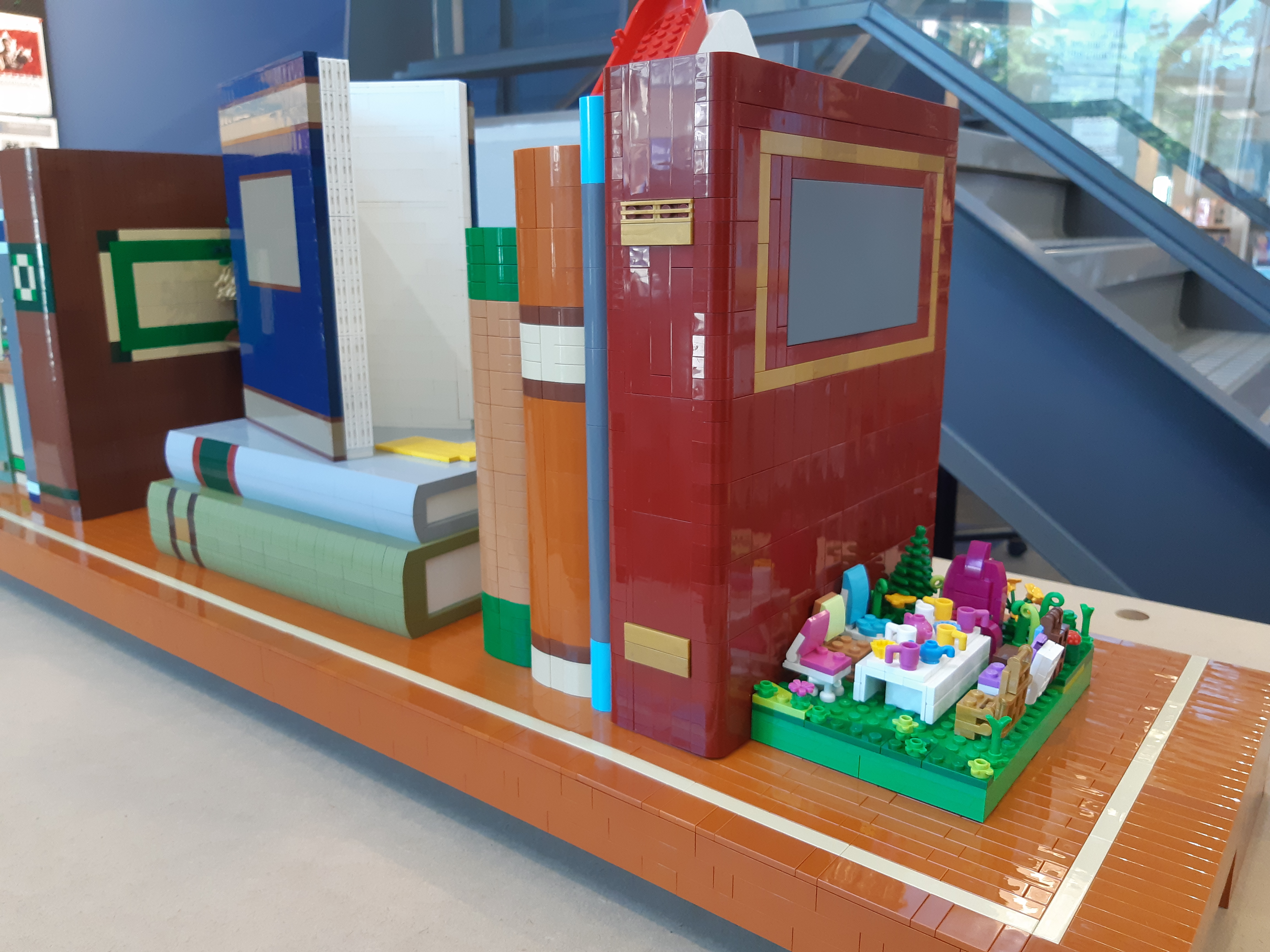 While most books seemed relatively easy for people to guess, one of the books proved rather challenging, especially without minifigures that would likely give a hint.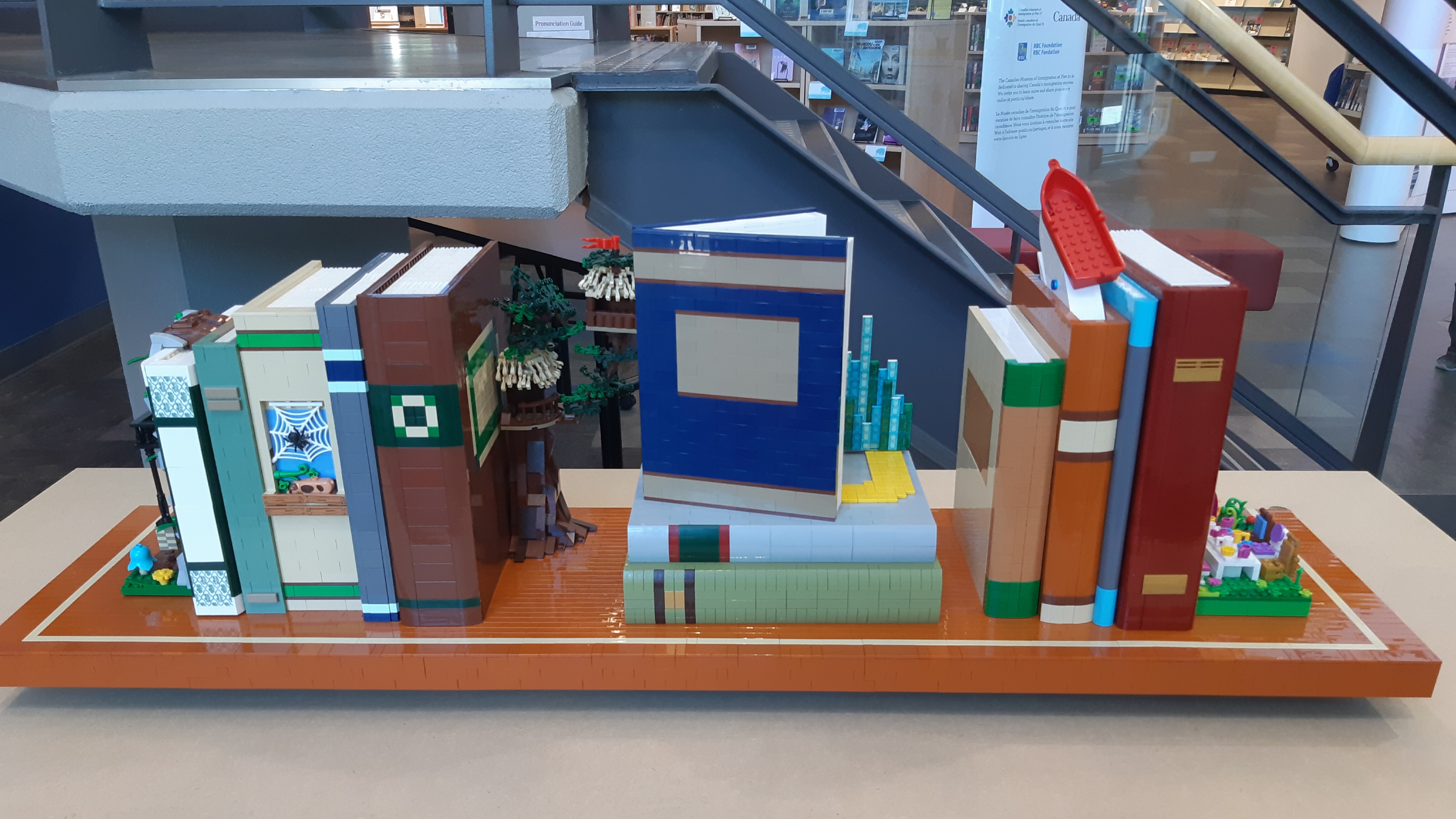 How many of stories can you identify in Beyond the Pages?