Countdown to the Mid Island Brick Fest!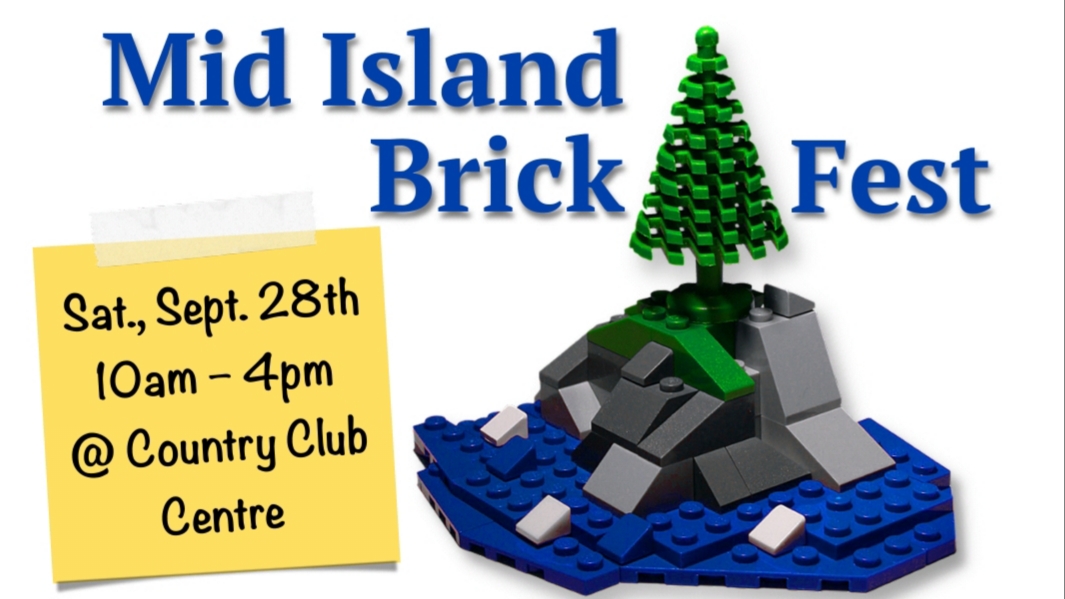 Come join MILUG at our first annual Mid Island Brick Fest at Country Club Centre on Saturday September 28th from 10am until 4pm!

This is a free LEGO event for both kids and adults!
Come play with LEGO, learn about LEGO, and win some LEGO prizes!
This event will take place inside Country Club Centre in the area between the Wellington library and Shoppers Drug Mart. Country Club Centre is located at 3200 North Island Highway, Nanaimo.
*Please do not drop off your child. A parent or guardian must remain with the child/ren during the event.
Activities include:
LEGO book corner – come read your favourite LEGO book.
LEGO Fun Facts – learn about the LEGO company, LEGO bricks, funny LEGO words, and other fun facts about LEGO.
Wacky Races – build a vehicle and race it down the track against other racers. Races will be held on the hour (11am, 12pm, 1pm, 2pm, 3pm). Prizes will be awarded to the fastest vehicle each hour. Depending on the number of entries there may be heats or a single race (test runs permitted). Ages 4+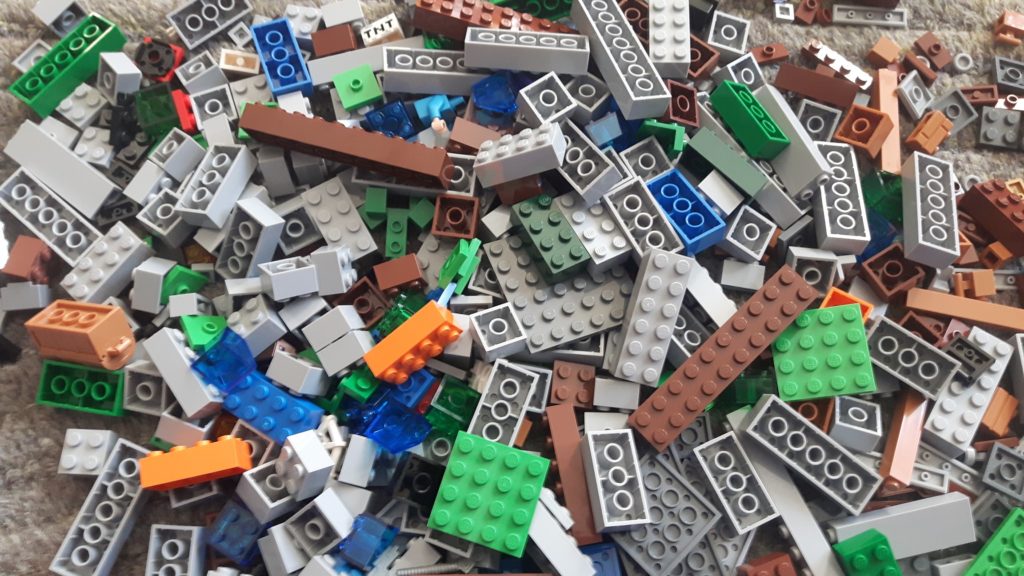 Play Brick Station – build your own creation from our bins of LEGO brick. You can build anything you'd like or you can build something that fits our theme (see below) and enter it in our contest! Ages 4+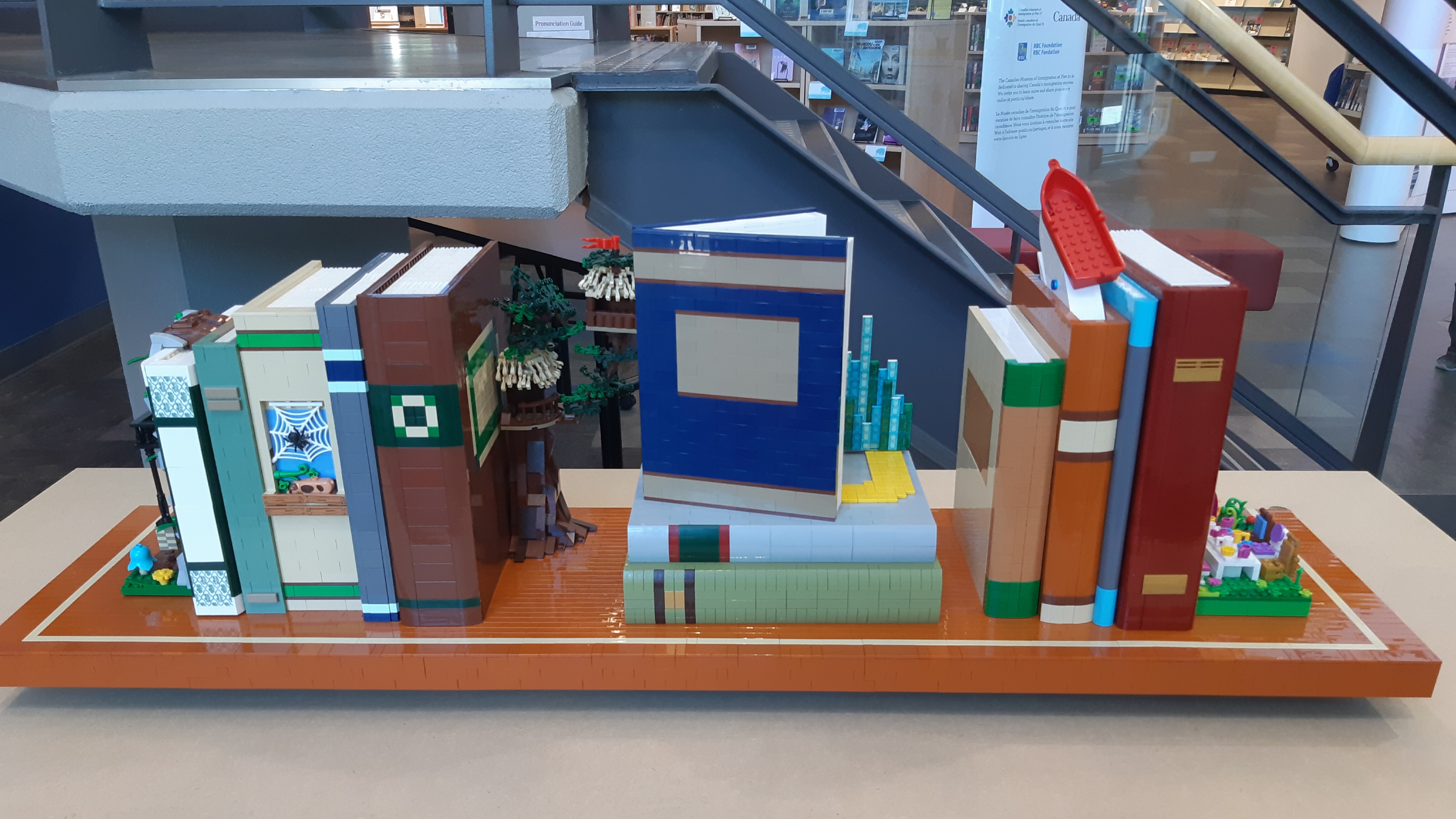 Build Contests – build a book-themed creation and enter it in our build contest! This can be a character or scene from your favourite book, something iconic to the storyline, or anything else related to the book. Ages 4+ *Prizes will be awarded by age group (including 19+) for each of the two contests.
There will be two contests:
Build on-site at our Play Brick Station and enter your book themed build into the on-site build contest. See contest rules below.
Build your own book themed creation at home and bring it to the event. All creations must be unique and cannot be built using instructions from a LEGO set. See full contest rules below. Make sure you bring your home built creation before judging starts at 3:30pm.
Judging criteria – builds will be judged on the following:
fits the theme (character, scene, or something iconic from your favourite book)
creative use of pieces
complexity of the build
Contest rules
must be a custom build (no sets and no instructions)
must be built from LEGO or LEGO Duplo (No LEGO compatible bricks or clone brands please)
do not include other toys or objects in your build
must be built by the entrant (no parent or sibling help please)
must fit within the theme in order to be eligible to win a prize
there are no limits to the size of your build
multiple submissions per person are permitted
all builds must be on display by 3:30pm (judging begins at 3:30pm)
LEGO MOC (My Own Creations) Display – have you ever wanted to attend a LEGO exhibition? MILUG has invited VicLUG (Victoria LEGO Users Group) to join us in creating a mini exhibition of LEGO models built by AFOLs (Adult Fans of LEGO). This will be a much smaller scale (this was a last minute addition to the event!) than big exhibitions like BrickCan but you will see models built by many of the same builders who display at the big shows.
In partnership with the Vancouver Island Regional Library Nanaimo Wellington Branch.