First Annual Mid Island Brick Fest
MILUG held our first annual Mid Island Brick Fest Saturday September 28th from 10am to 4pm at Country Club Centre in Nanaimo, BC.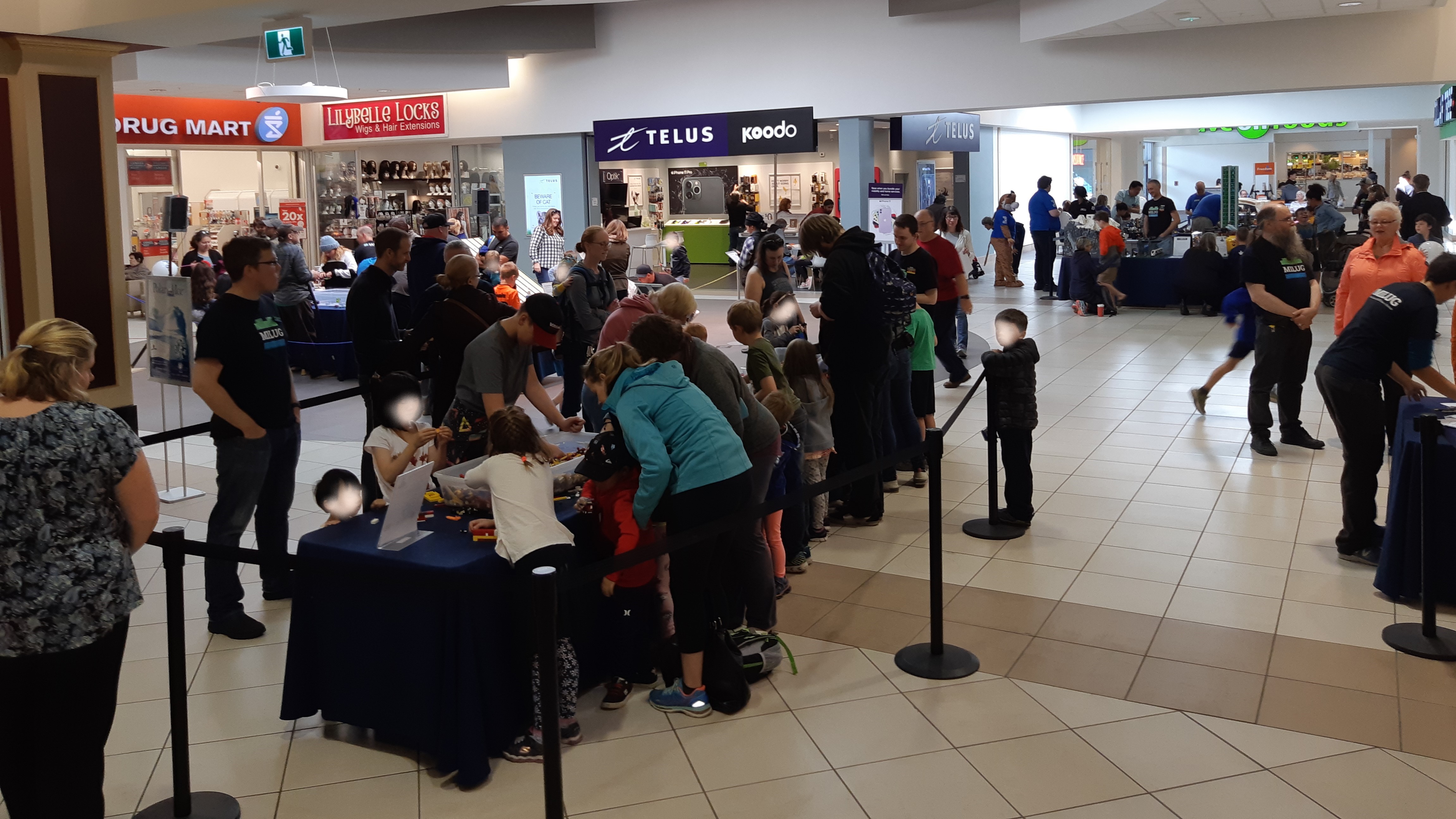 We weren't sure what to expect as this was our first MILUG driven event and even though we advertised as best we could, we weren't sure if anyone would show up. To our surprise over 800 people came to check out the Mid Island Brick Fest!
We had four main stations for LEGO® fans to experience.
Wacky Races
We were really excited to try out our new wacky race ramp and it did not disappoint. We held races on the hour with up to six racers at the same time. This event was so popular we had to run heats and there were some very close finishes. We even had to go to a photo finish for one race!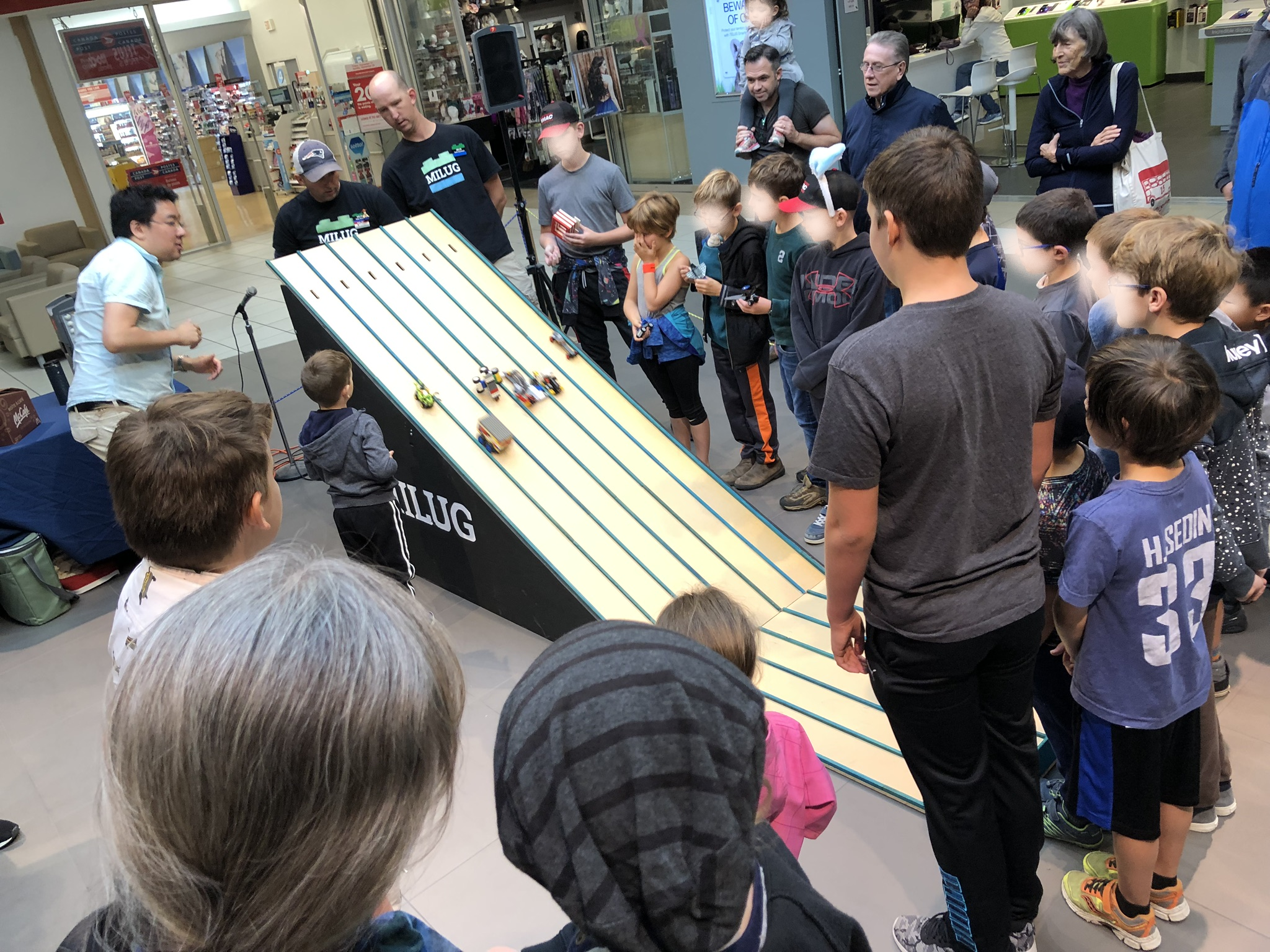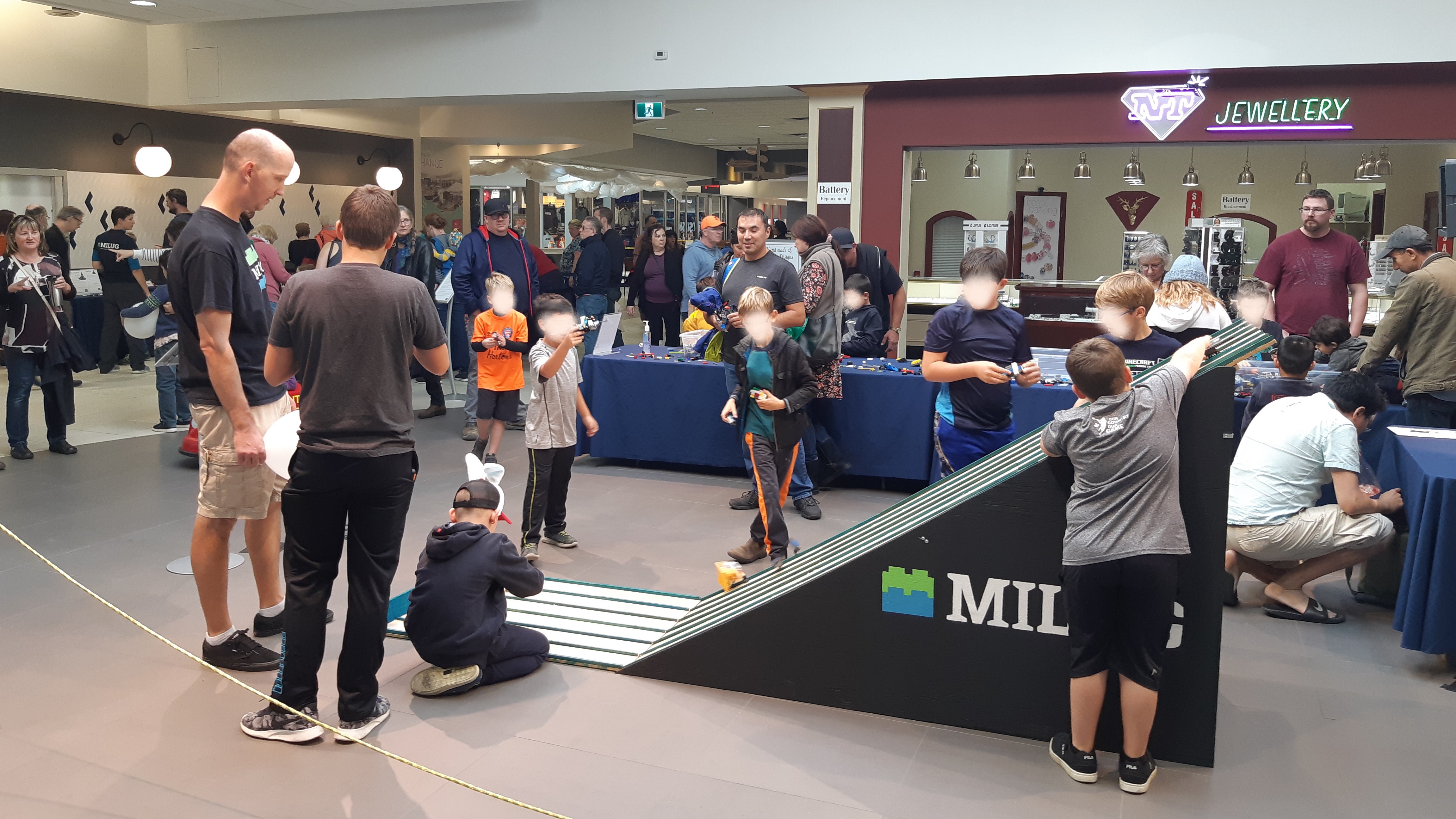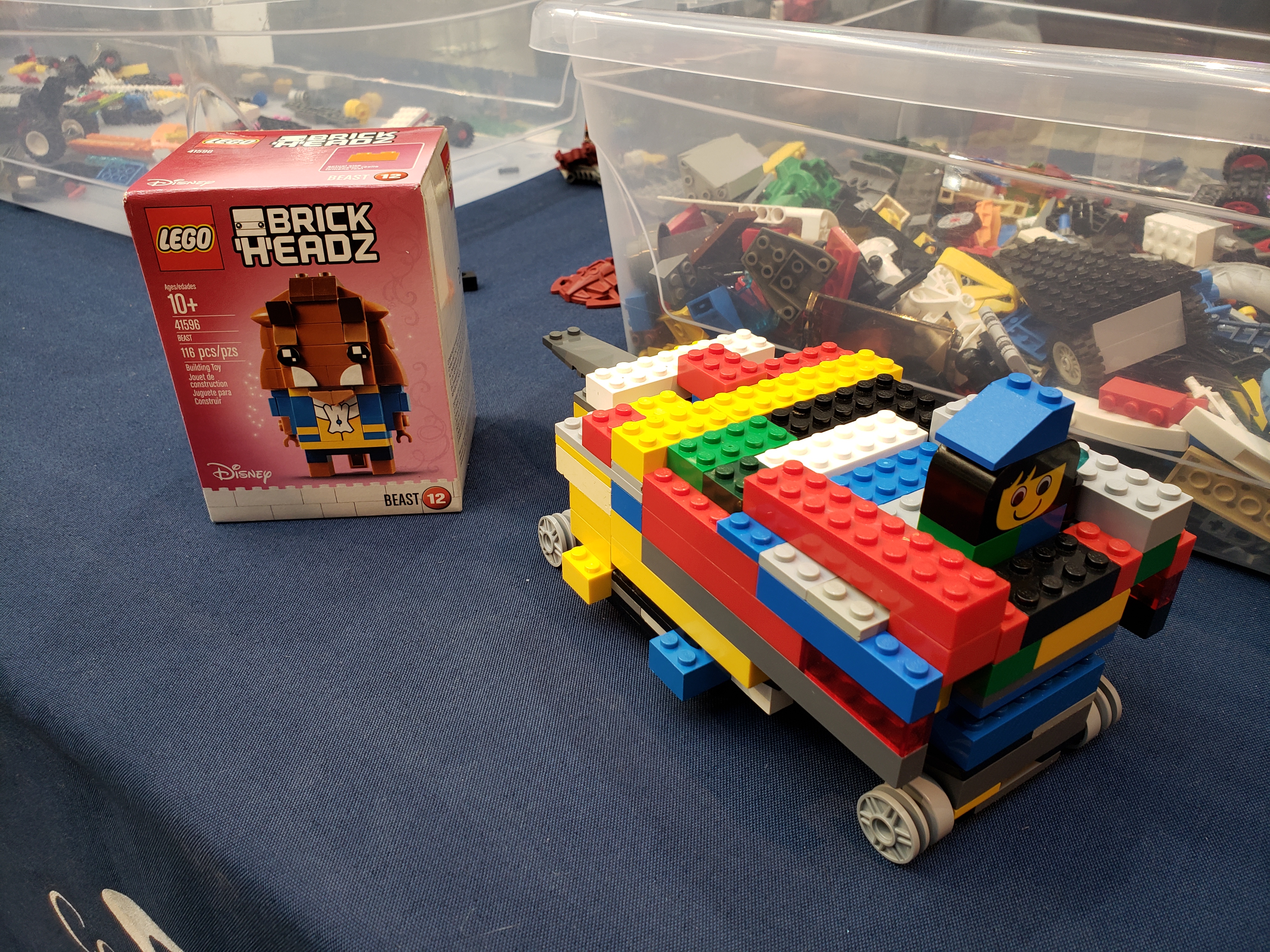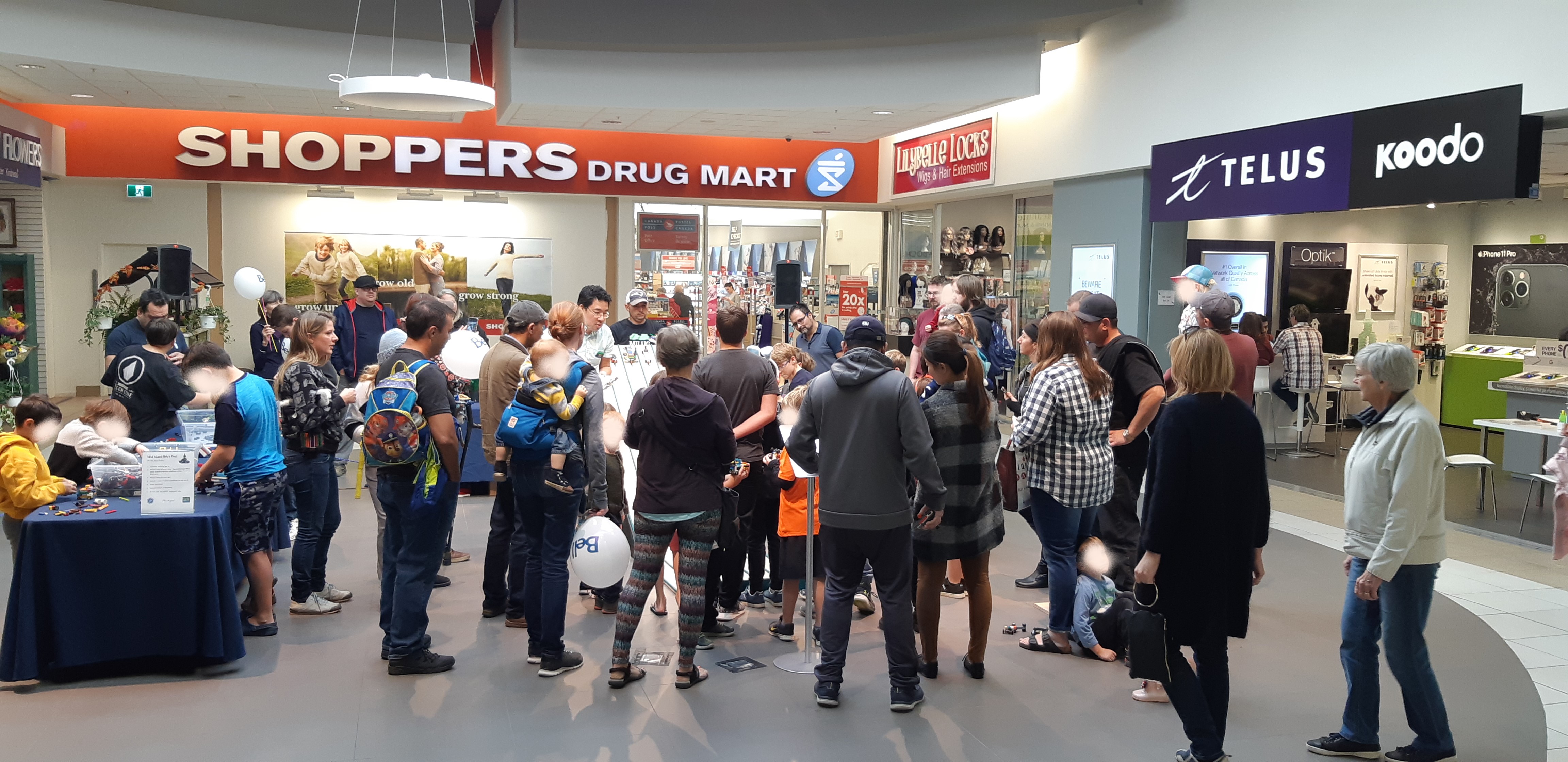 Brick Build Contest
LEGO® fans of all ages were invited to participate in two LEGO® building contests: build at home or build on site. The contest theme was anything book related – a favourite character, scene or just something iconic from a book. We received over 75 entries in total and gave away eight prizes to the winning entries in each age group. The public was also able to vote for their favourite in the people's choice award.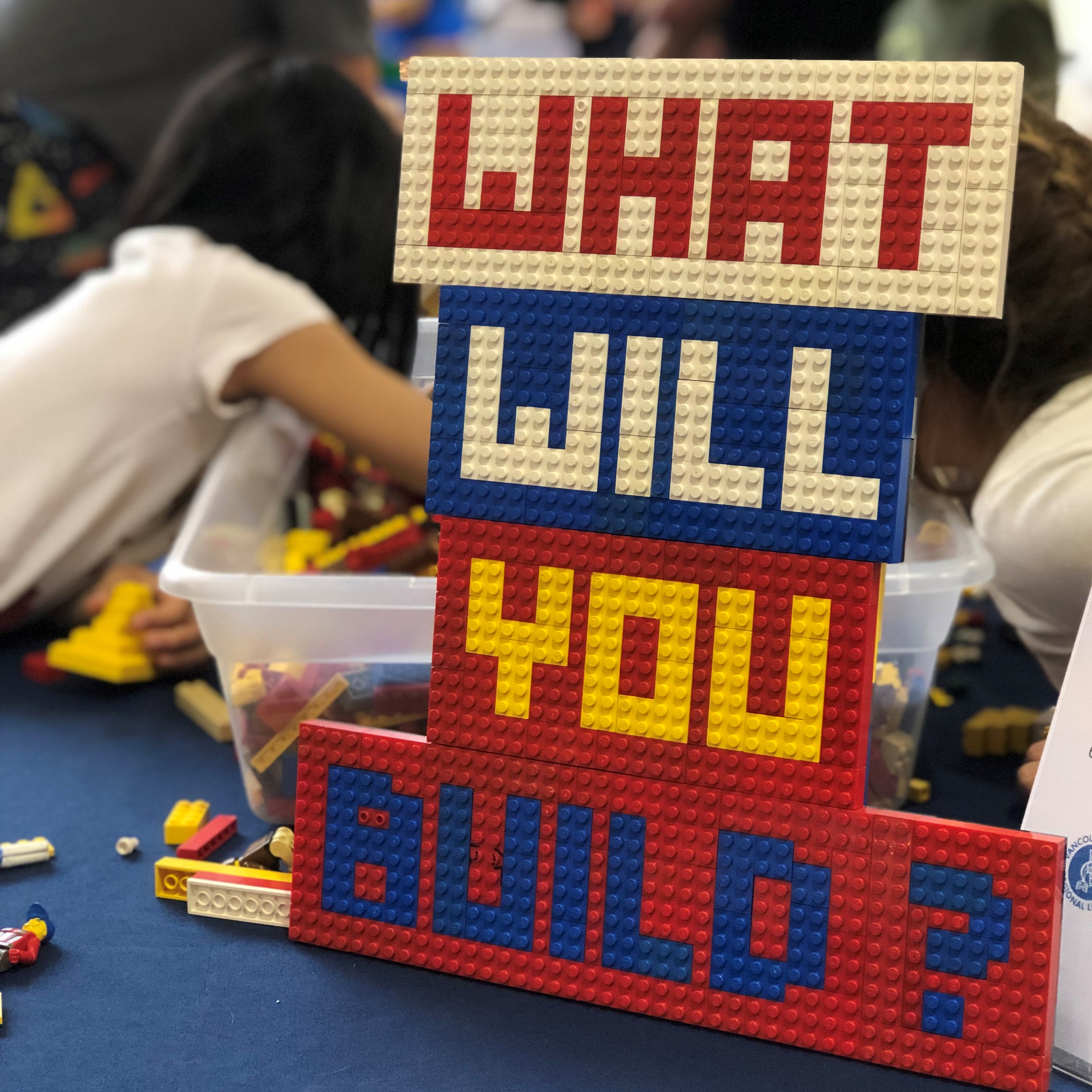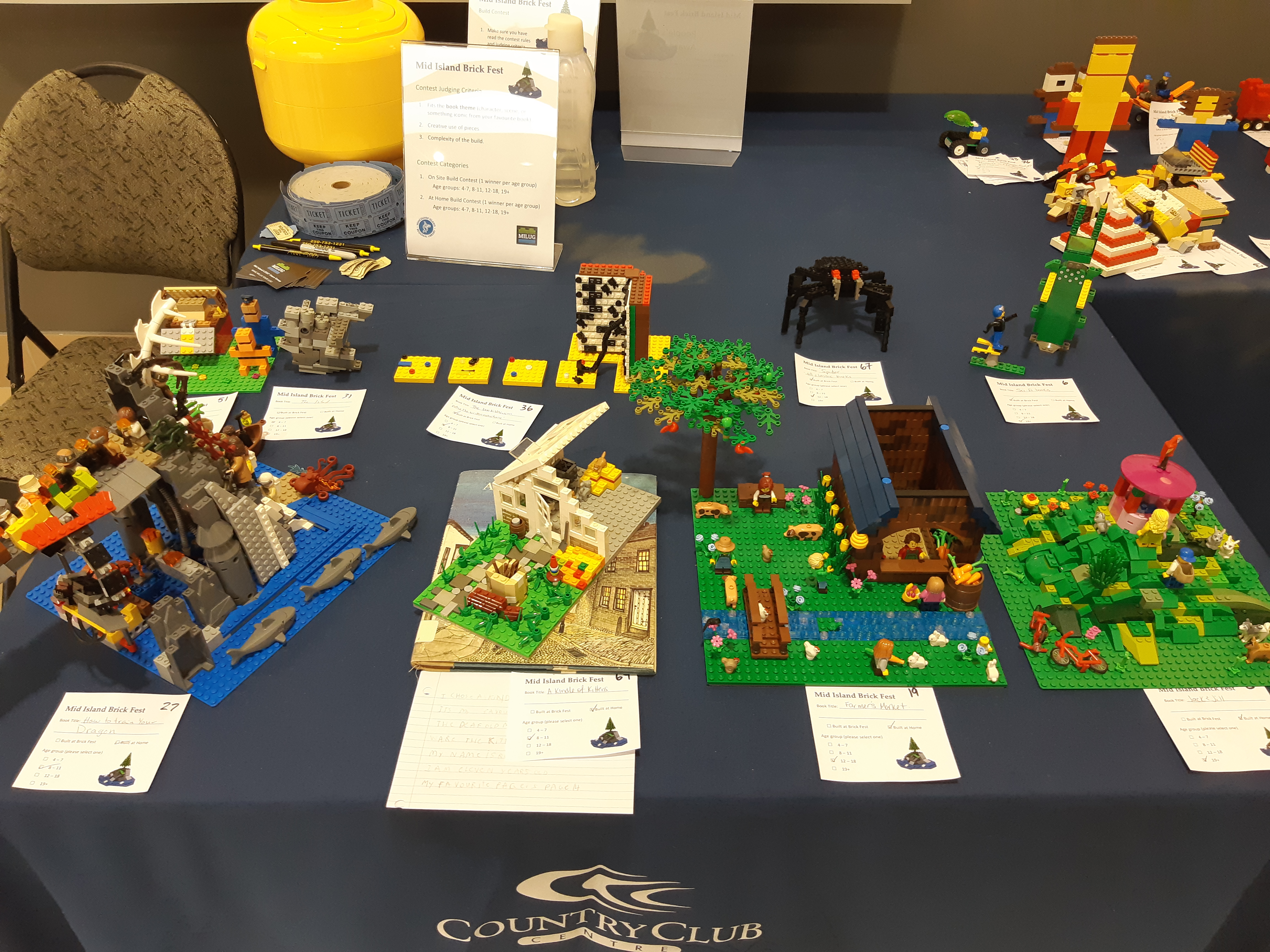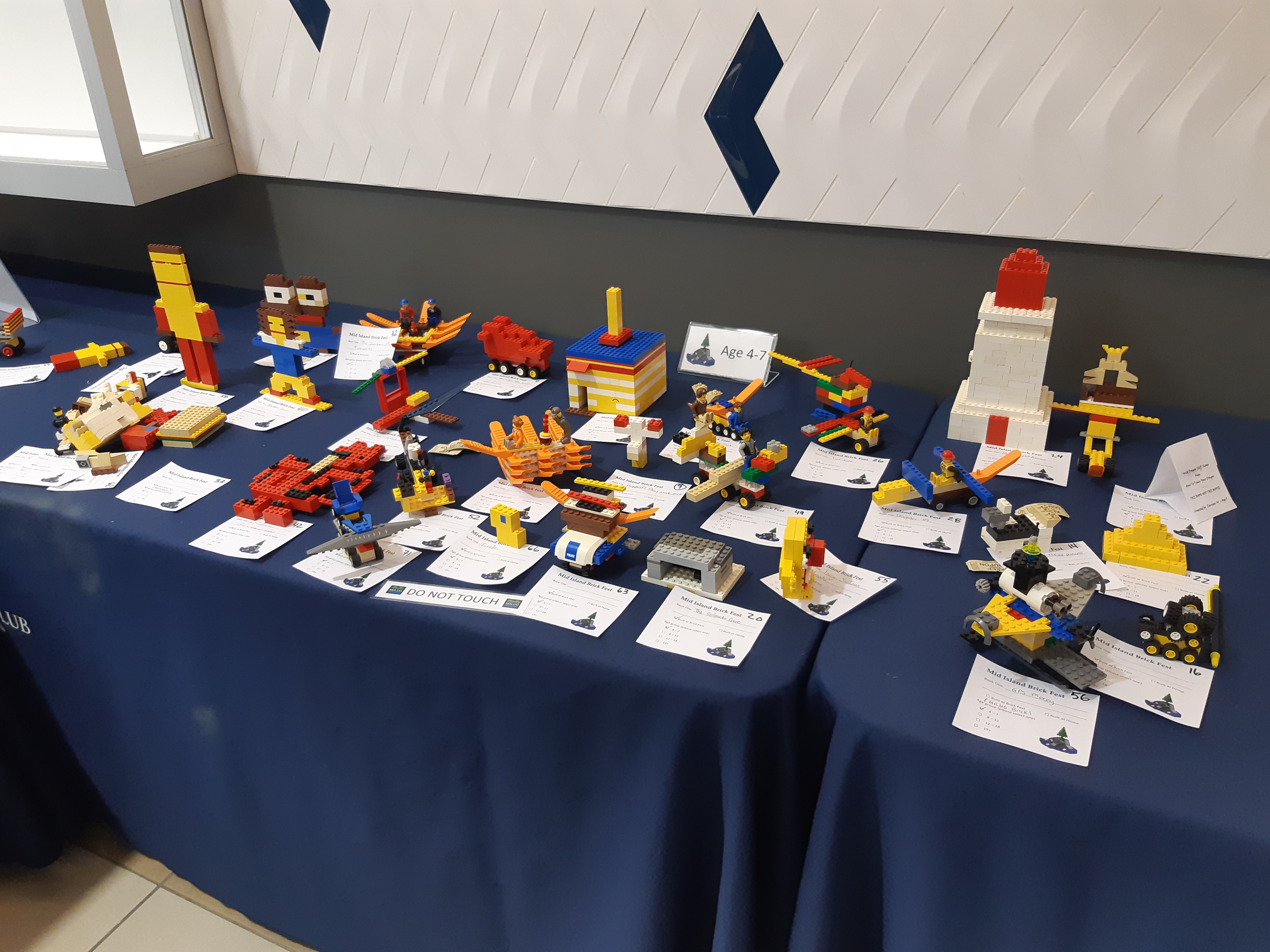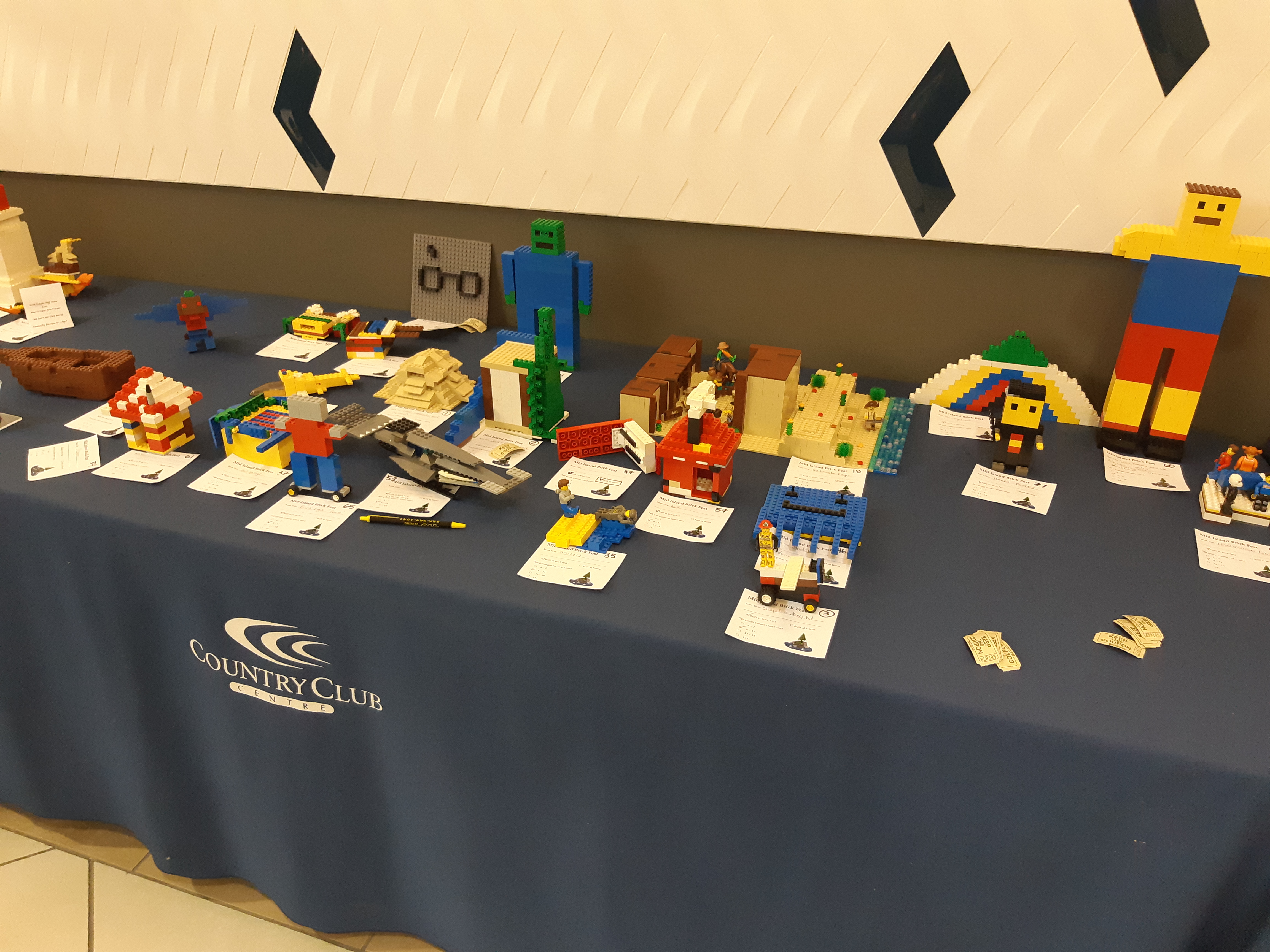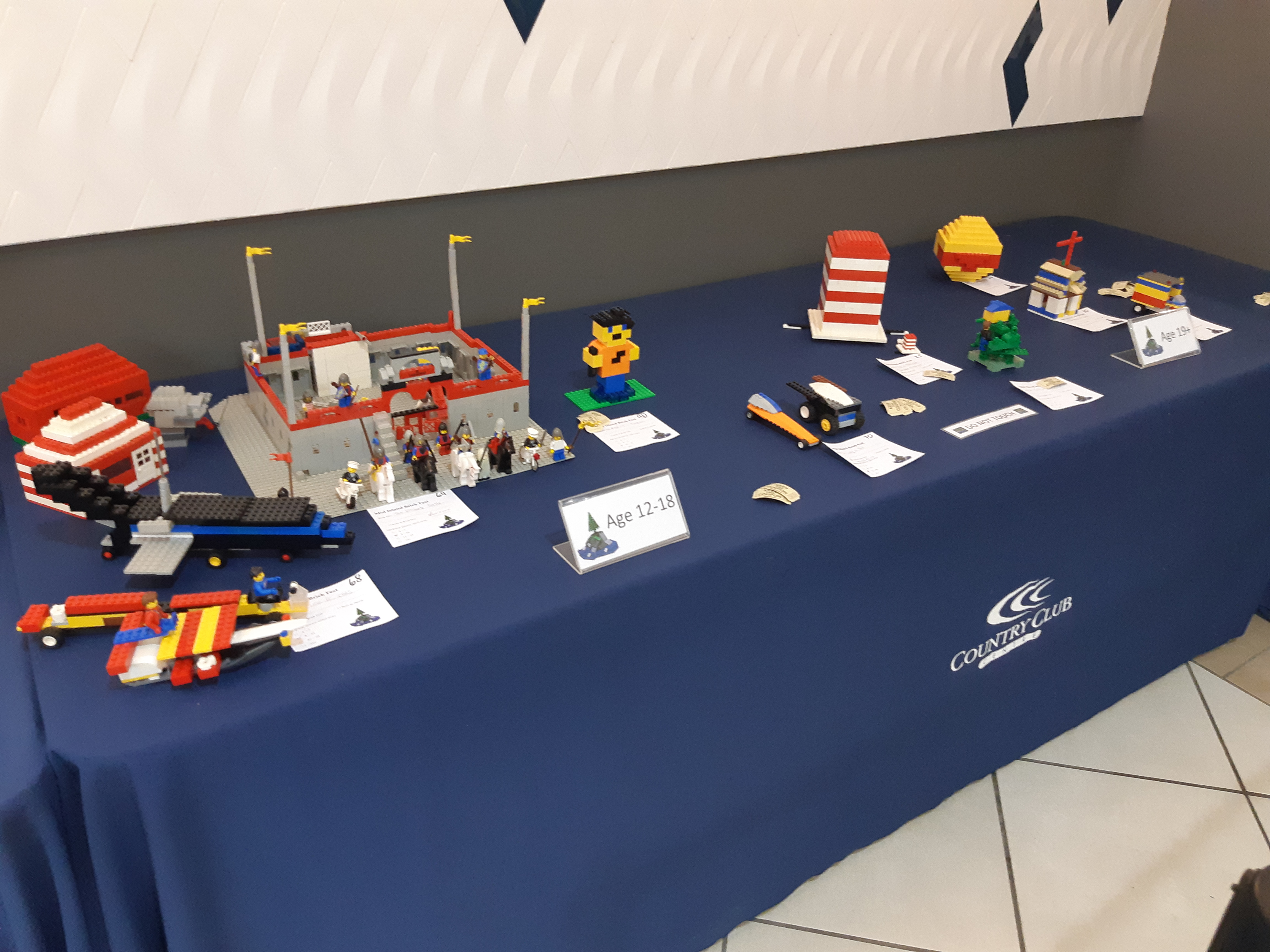 LEGO® Books and Fun LEGO® Facts
Given our partnership with the Vancouver Island Regional Library Wellington Branch it made sense to have a LEGO® book station. In addition to the books there were also fun facts about LEGO®. Over a dozen new library memberships were given to children wanting to borrow a LEGO® book at the Mid Island Brick Fest!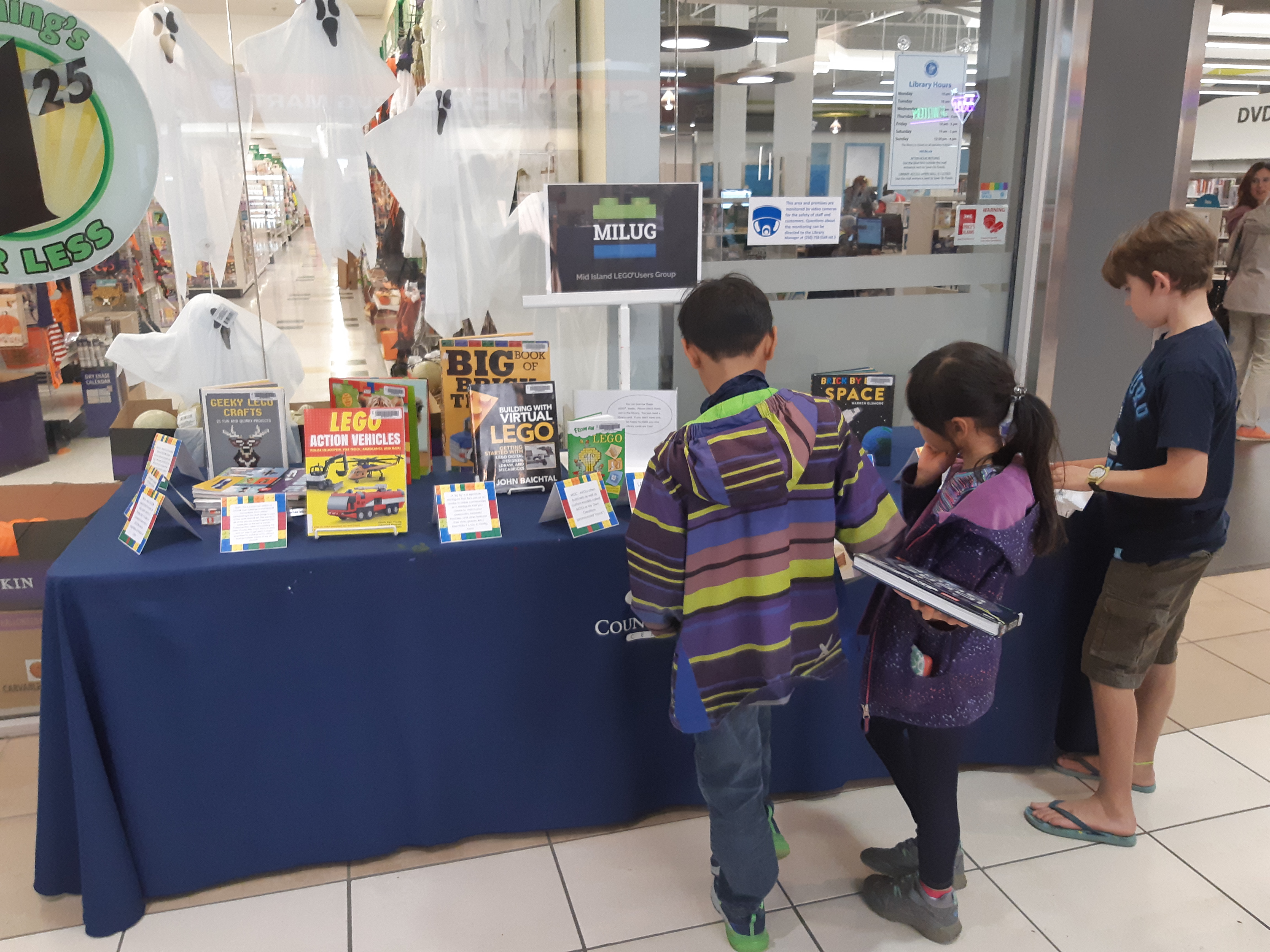 Model Display
The micro exhibition was a very small scale of what LEGO® fans might see at a larger convention like BrickCan. It featured custom LEGO® models built by MILUG members and our friendly lug neighbours from VicLUG.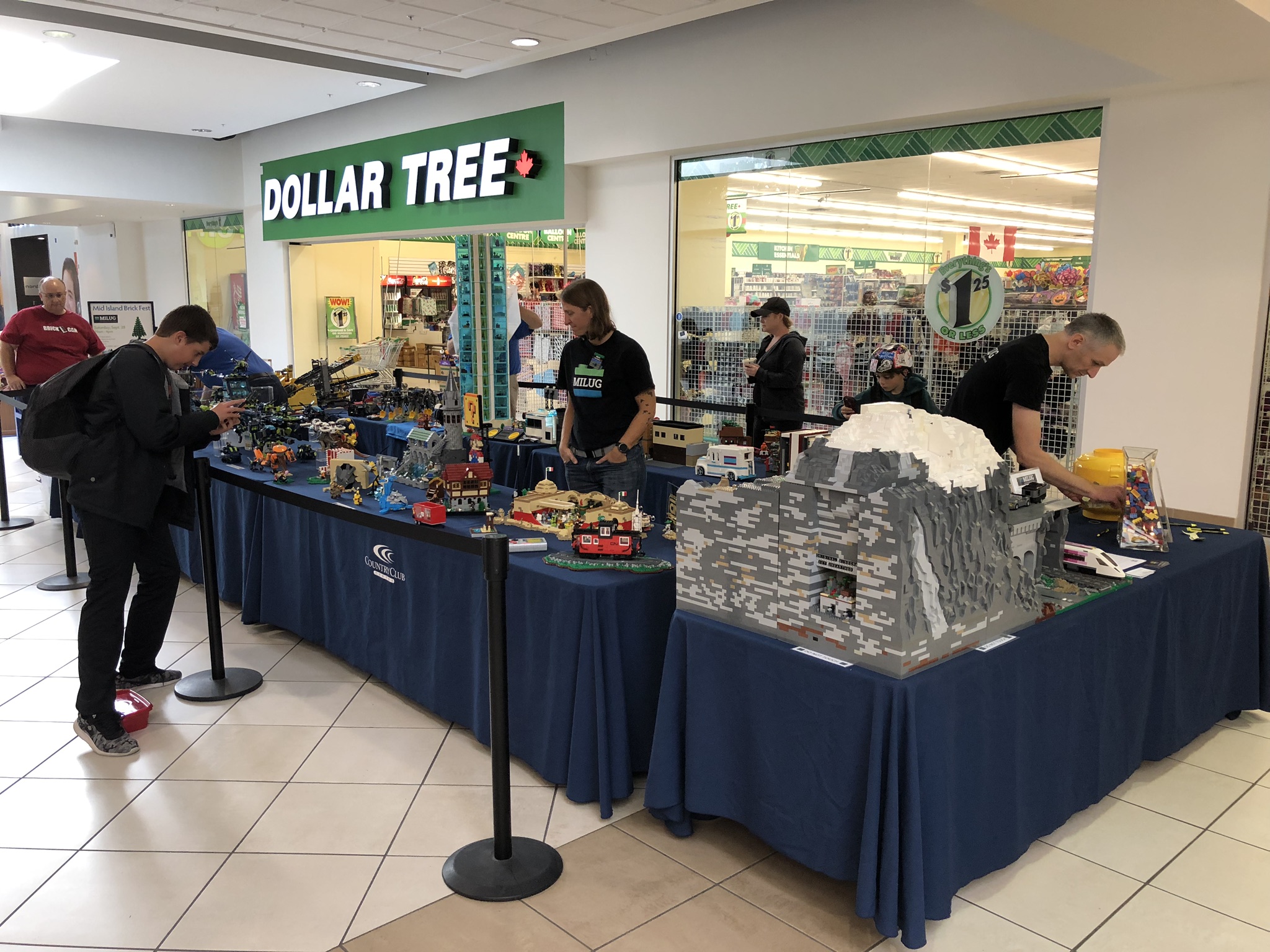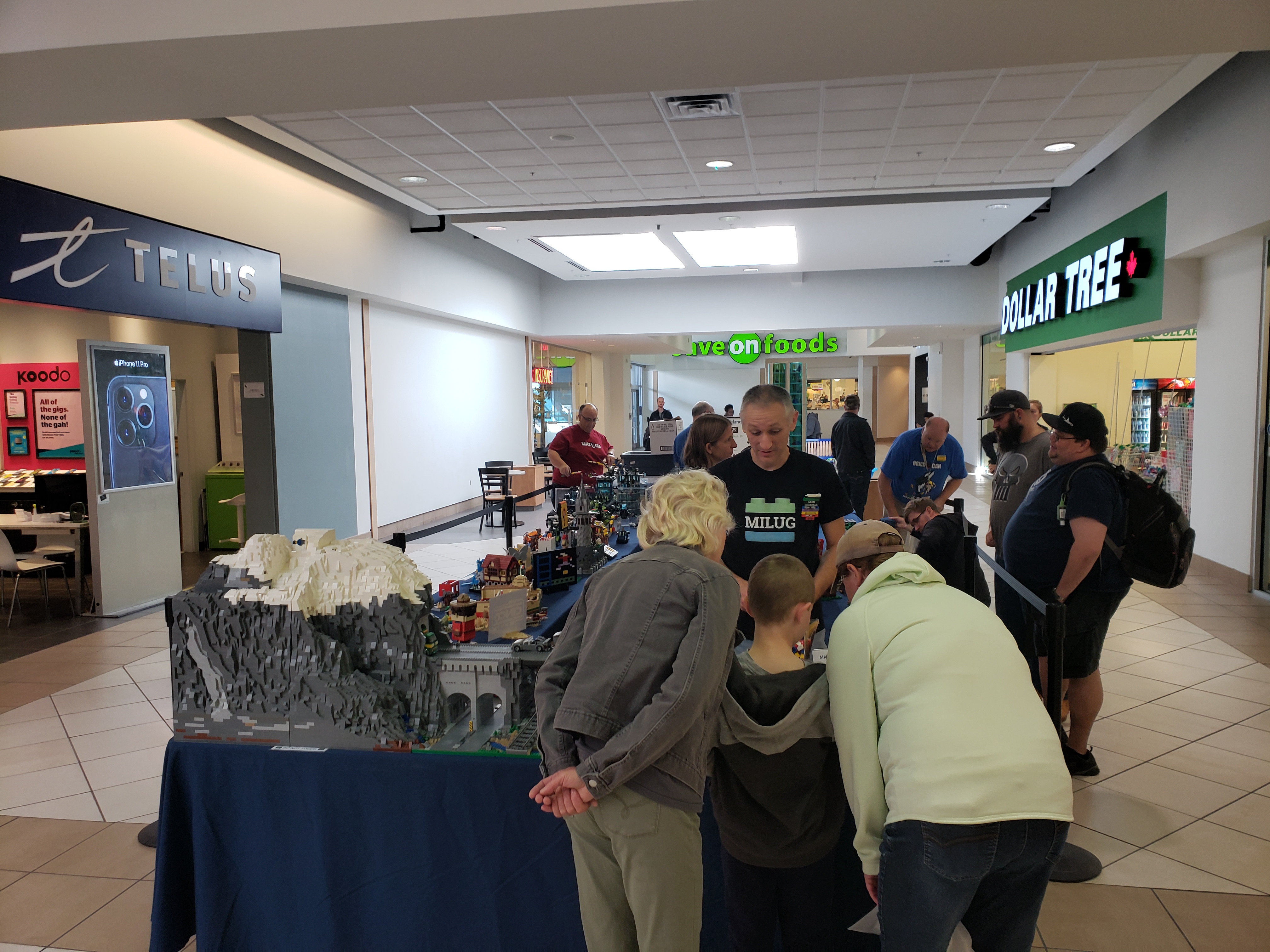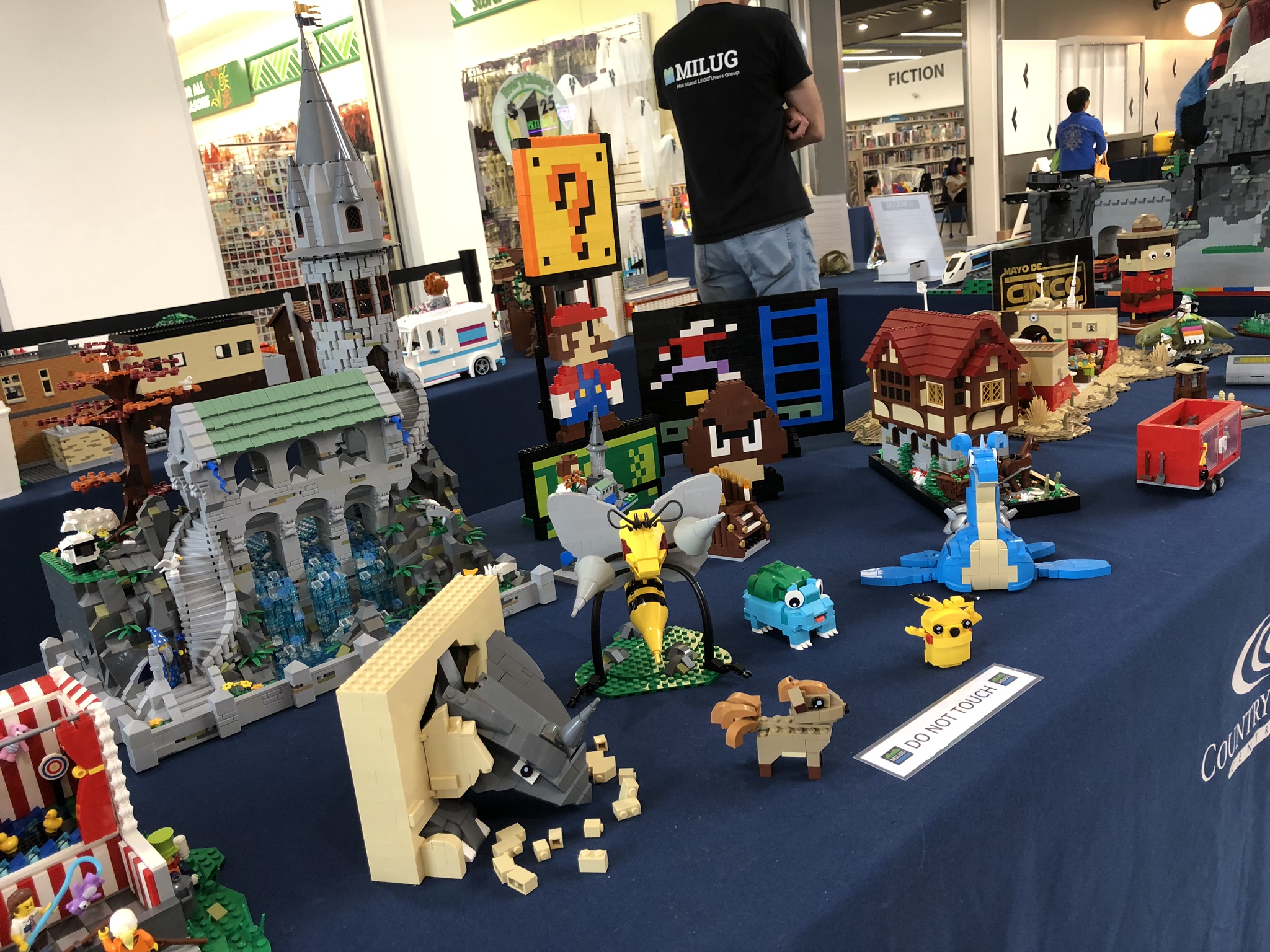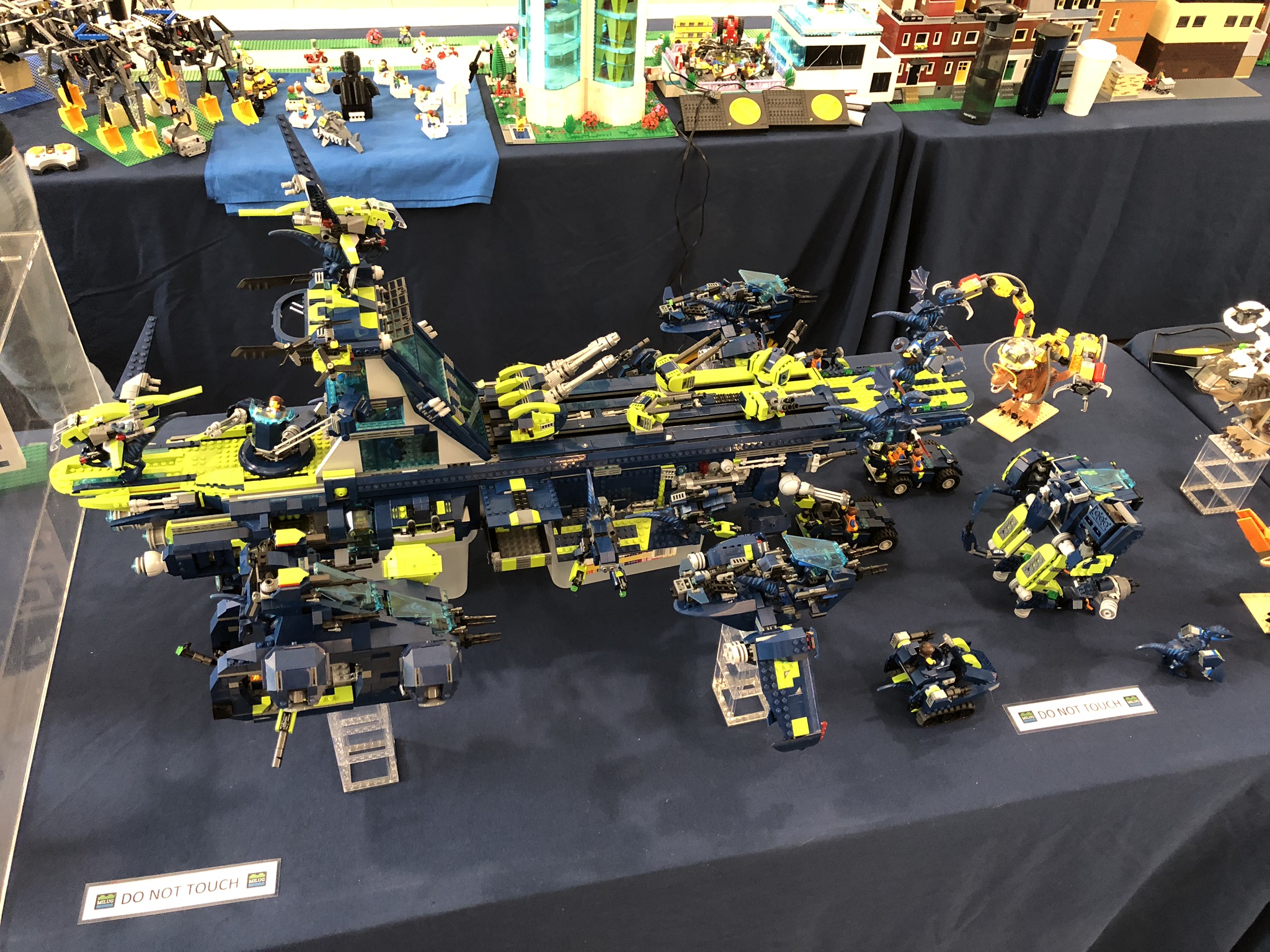 We look forward to building off the success of our first event and seeing everyone out again next year at the 2nd Annual Mid Island Brick Fest!