Welcome to Tatooine!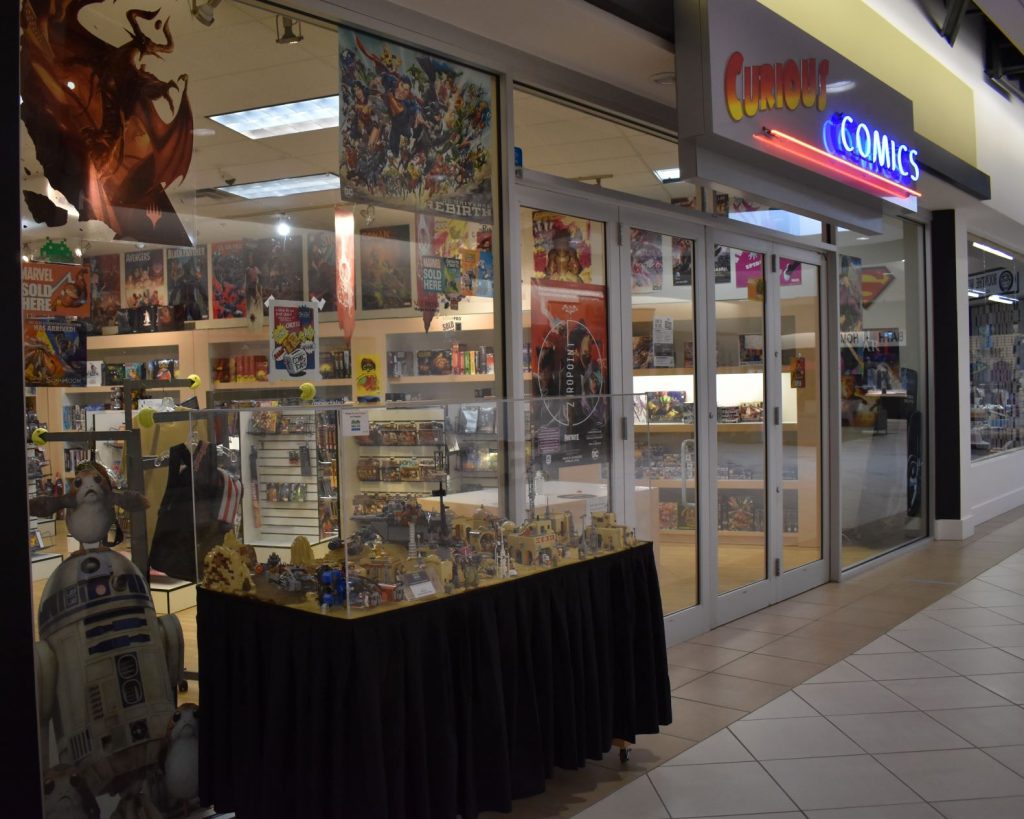 May the 4th be with you Star Wars fans! To celebrate Star Wars Day, MILUG created a large collaborative display of Tatooine for Curious Comics in Country Club Centre, Nanaimo.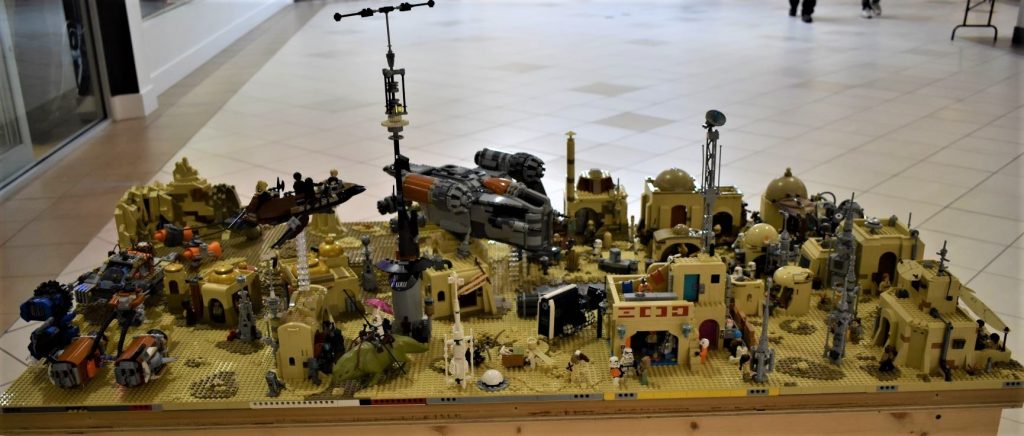 A dozen MILUG members built separate modules using modified MILS plates (a first for MILUG!) and then delivered them to Country Club Centre in shifts (due to COVID protocols) where a small team of three put together this super fun display!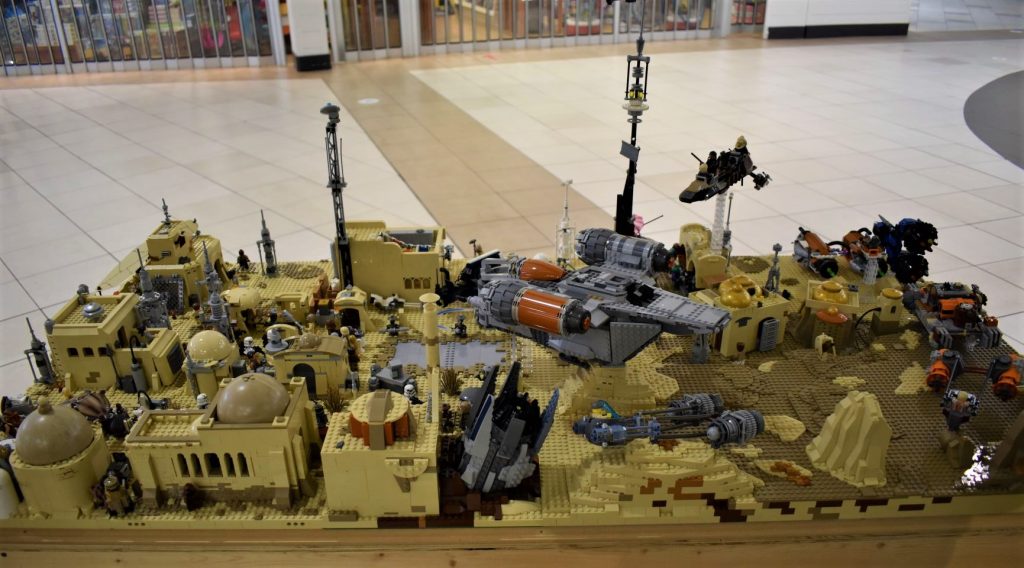 Members certainly packed a lot into the display from pod racers and hover tanks…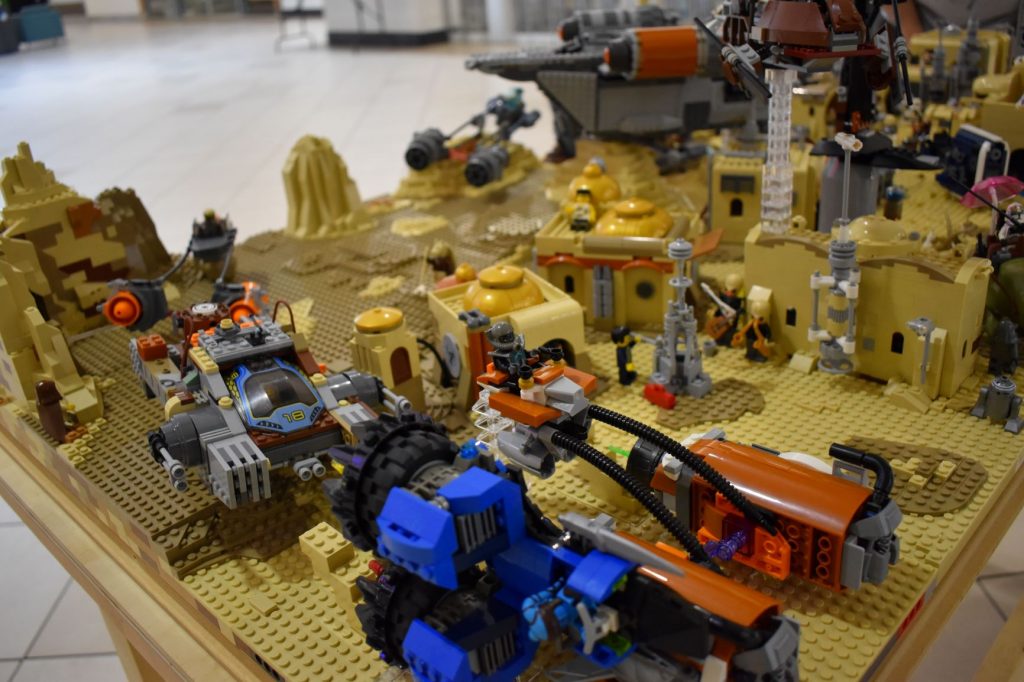 …to a scrap dealer…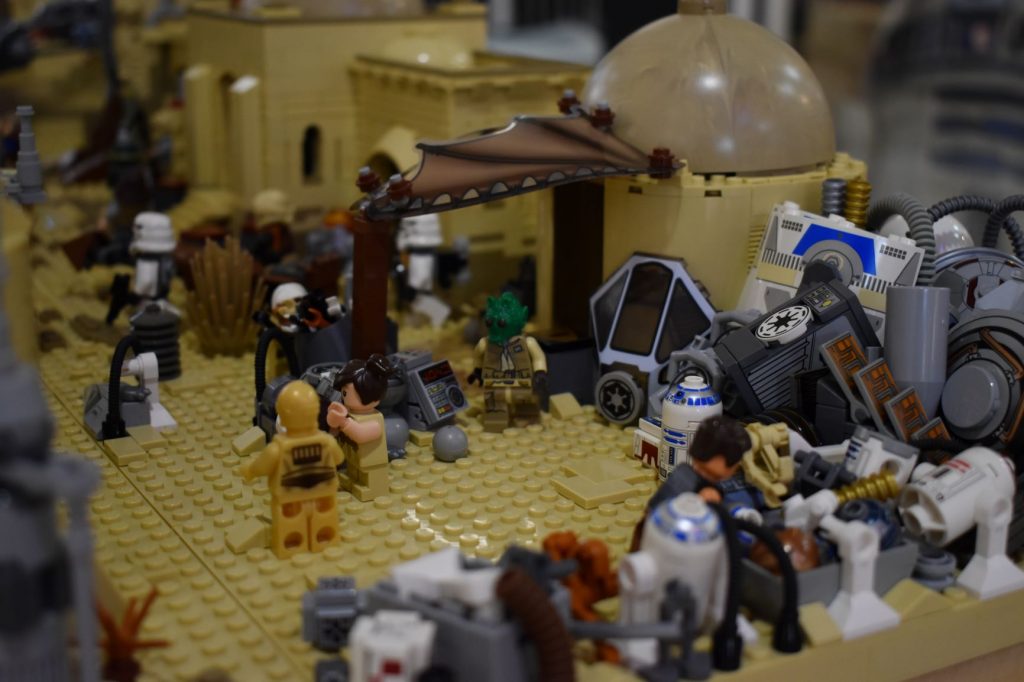 …to a watering hole…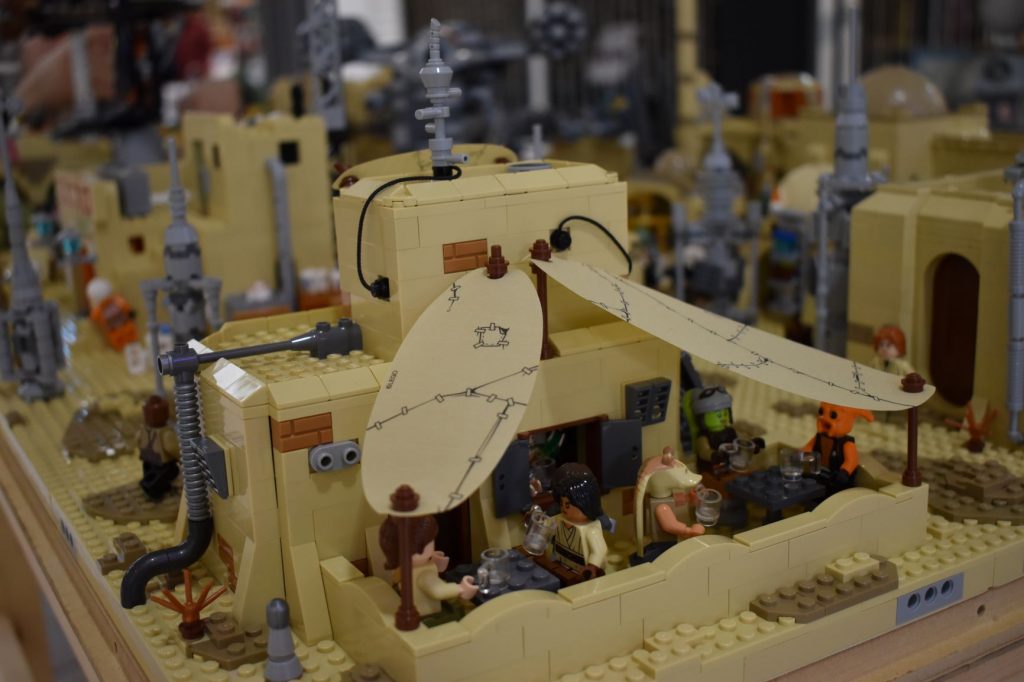 …to street vendors and various outposts…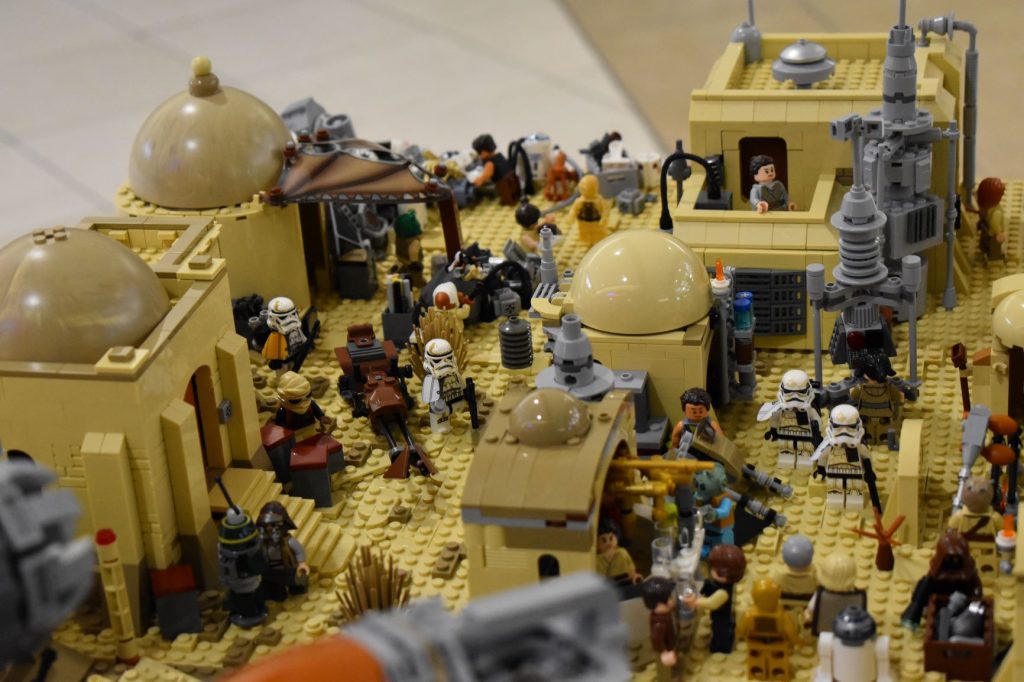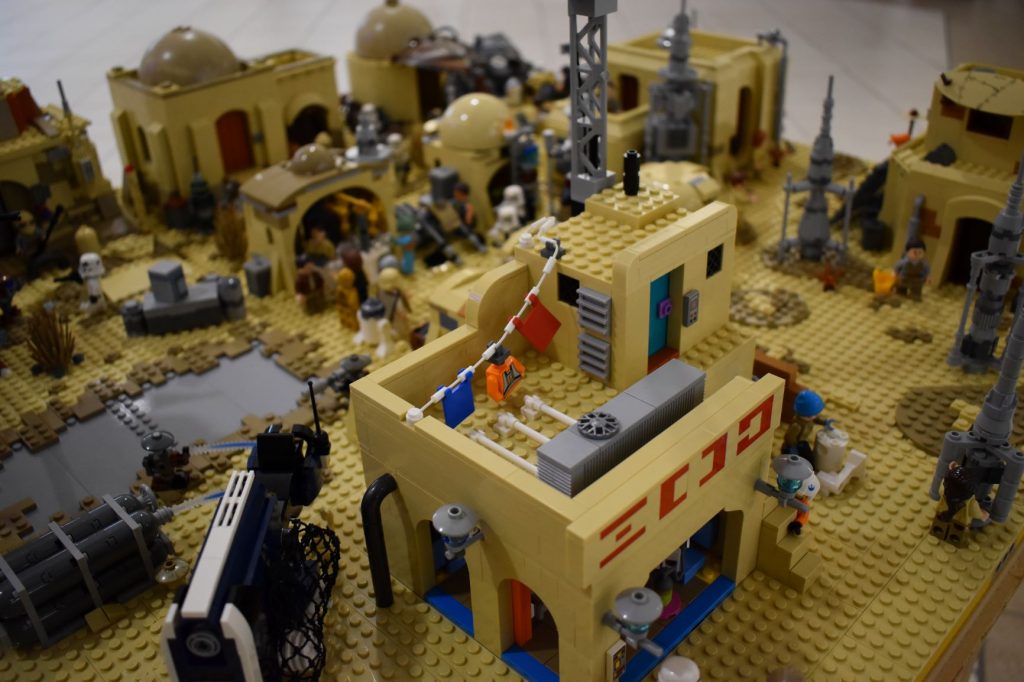 …to some awesome ships…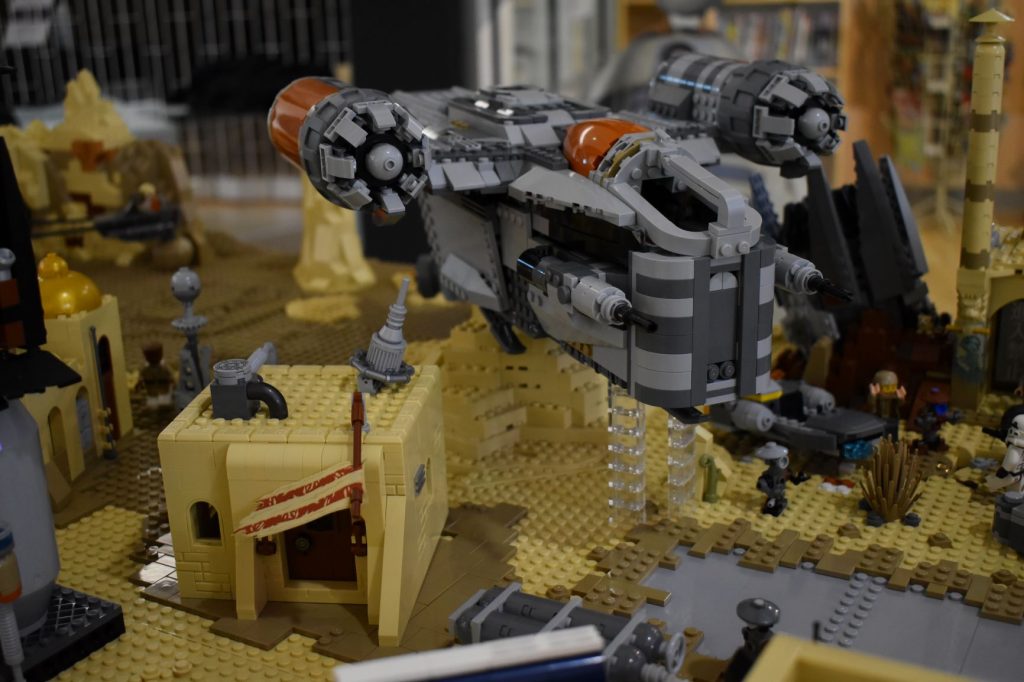 …to other modes of transportation!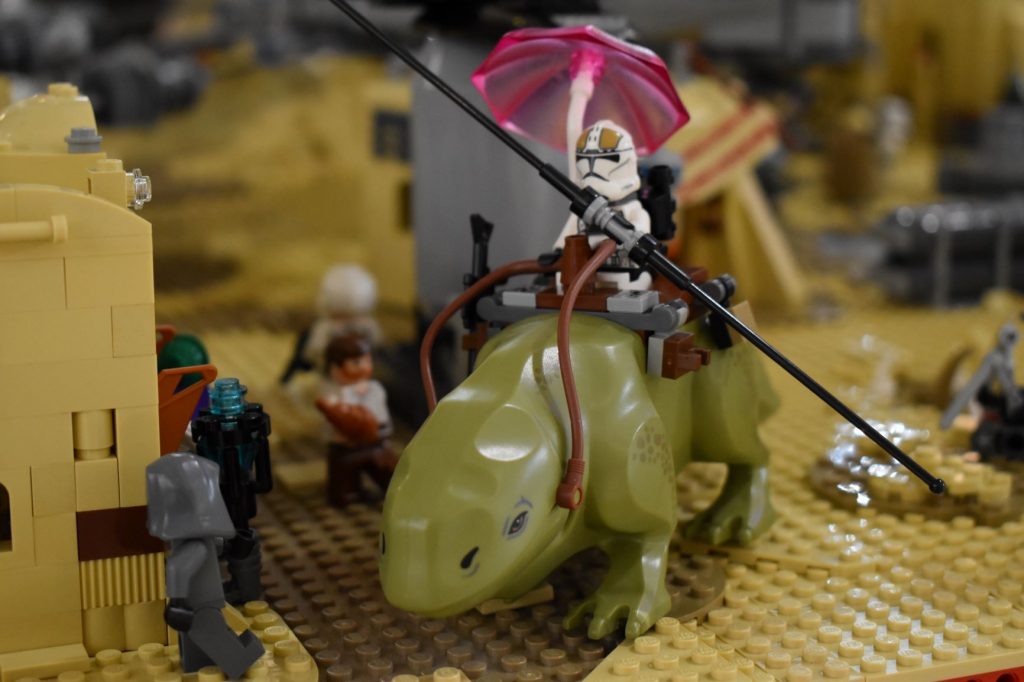 Be sure to check out our photo album on the MILUG Facebook page to see more photos of all the amazing micro-scenes that bring our display of Tatooine to life!