Rainy Day Success at the Train Show!
Author: Peter Trotter (MILUG member)
MILUG was at this year's Nanaimo Model Railroad Show show on April 2nd 2023 from 10am till 4pm at the Beban Park Recreation Centre.
As per previous years, the focus was on the trains.  With a variety of styles of freight and passenger trains on three full loops of track, kept things moving. We even got a quick feature at the beginning of the Nanaimo News Bulletin!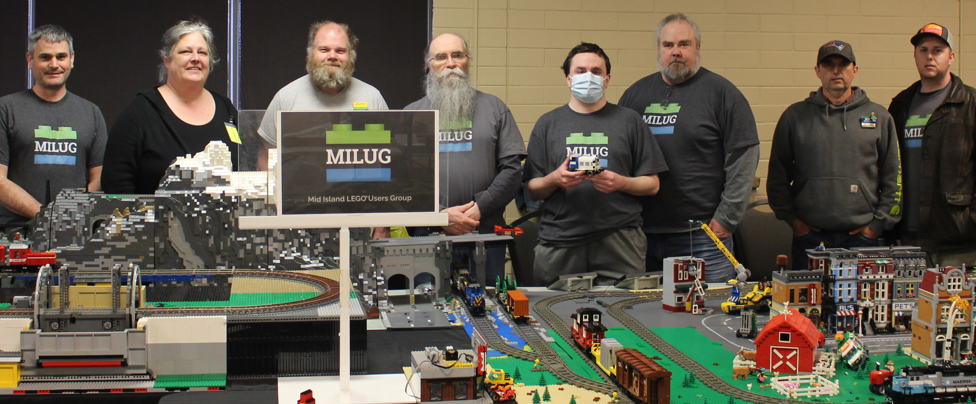 We had our trains out, featuring a rotary dumper and a switchyard of trains, as well as several modular buildings and a majestic mountain.  Our members came from up island (as far as Campbell River) and down island (as far as Victoria), coming together to make one giant display!
With a little rain, the number of visitors was up this year.  Approximately 1,100 people came through the show and the word is that everyone enjoyed the LEGO® exhibit the best!  The public interaction was positive and we plan on being back again next year.