Sig Fig Box Build Challenge!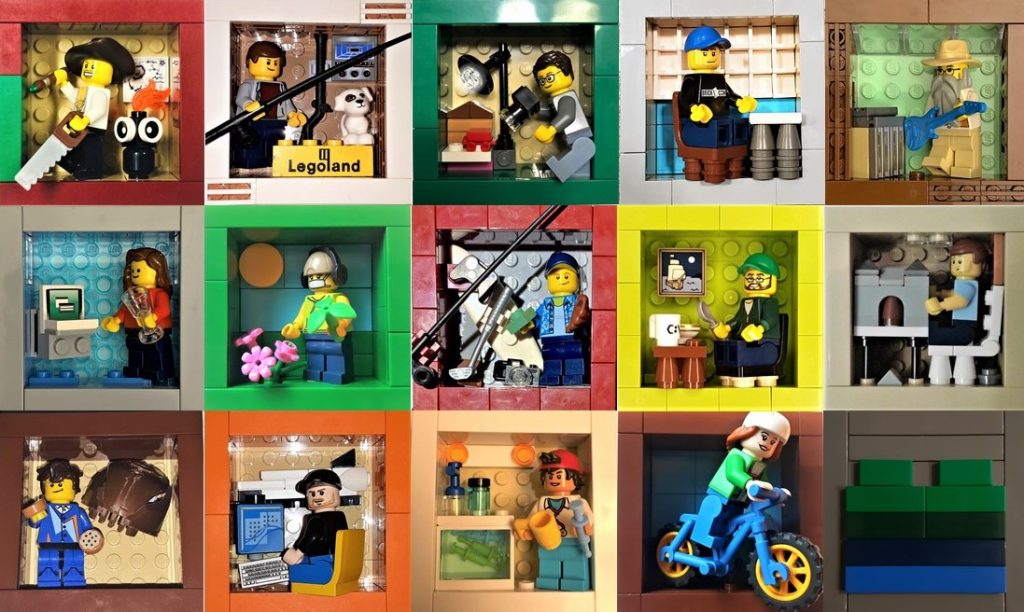 In late 2020 TeamPMS, a subset of phLUG in the Philippines, developed the idea of a Sig Fig Box to celebrate their 6th anniversary. They shared the specifications with members of the Women's Brick Initiative (WBI) and I thought it would be a fun activity for MILUG members. I asked if they were ok with MILUG using their specs for our own activity and they were very supportive! Thanks TeamPMS!!
What is a sig fig?
A sig fig is a signature minifigure that you have created to represent yourself. They are often made to resemble your real life self but they don't have to. Sometimes AFOLs use them to express who they are are on the inside and the physical representation may not resemble their outward appearance at all. And that's totally cool as long as you feel it represents you in some way!
Sig Fig Box Challenge Specifications:
What you need to participate:

Your sigfig! (a signature minifigure that you have pieced together to represent yourself – think about hair colour/length, facial hair, glasses, expressions, clothing, hats, etc.).
Accessories that help tell a story about who you are and what you like (there are a variety of LEGO elements related to food, music, sports, arts, tools, etc.)
8×8 plate for the background
1x bricks and tiles, snot (studs not on top) bricks, jumper plates
MILUG members had 30 minutes to build their sig fig box during one of our monthly meetings. Since we are currently meeting virtually this meant everyone could build at home while still chatting together. The tricky part was keeping your sig fig out of the view of the camera because after the 30 minutes was over everyone submitted a photo of their sig fig box to be used in a quiz which was the second part of this activity. For those who want to try and guess the MILUG members in the sig fig boxes, the answers are posted at the bottom of this post.
Quiz Results
12 people completed the survey.
7 people got 100% (nicely done!) – interestingly, and perhaps not surprisingly, members who have been with MILUG the longest were the ones who got every sig fig box correct.
All 12 quiz respondents matched the correct builder to these sig fig boxes: Ley, Ian, James C, John, Krista.
The most common sig fig boxes to be matched to the incorrect builder were James G and Mike's sig fig boxes (note the similarities between the two boxes!).
Mike's sig fig box was most often thought to be James G (as well as 2 other members), and James G's sig fig box was thought to be 3 different members other than himself.
Sig Fig Box answer key (left to right):
Top row: Richard, James G, Derek, Scott, Ley
Middle row: Flo, Laura, Mike, Michael, Ian
Bottom row: Peter W, James C, John, Krista
Thanks again for TeamPMS for sharing your Sig Fig Box idea with us! We really enjoyed this activity! If any of our followers want to try making a sig fig box be sure to share it to the MILUG Facebook page or tag @milug.ca on Instagram.