Build a Gift to Give a Gift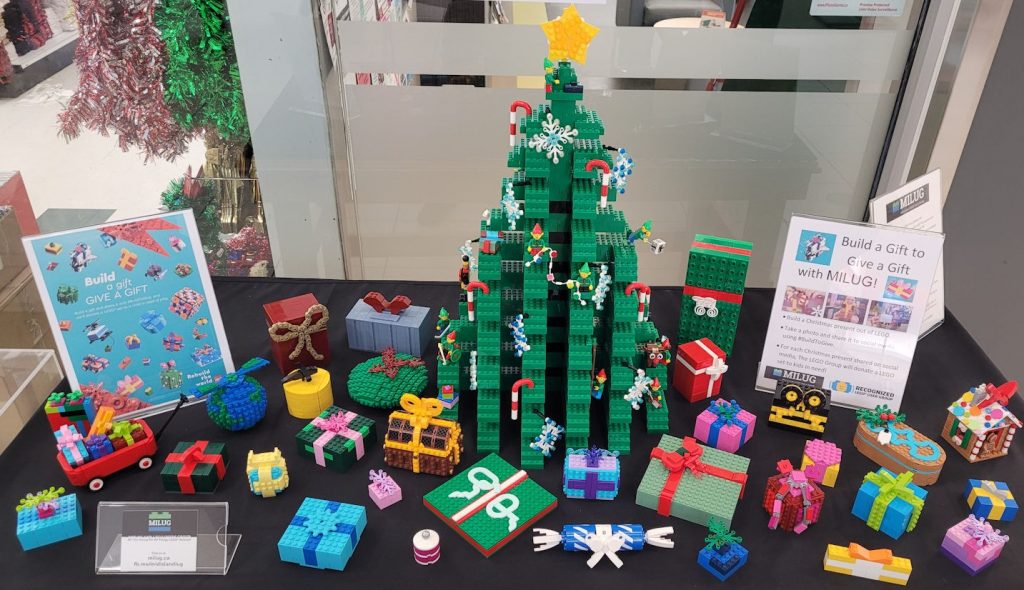 Last month, MILUG members participated in the LEGO® #BuildtoGive Campaign, with the tagline, "build a gift to give a gift". For every LEGO® gift built and shared on social media with #BuildtoGive, the LEGO® Group donates a LEGO® set to a child in need of play. Members created a variety of brick-built presents that we placed around a built-brick replica of a LEGO® tree! The public was also encouraged to build a gift at home and share it on social media with #BuildtoGive. The gift models were on display at Country Club Centre in Nanaimo and were featured on the MILUG Instagram account. Here is a sample of the gifts built by MILUG members.
Two members ended up building over 100 gifts! To see more gift MOCs (My Own Creations), please see the MILUG Facebook album or the MILUG Instagram.