Join MILUG at the Science Sunday Expo!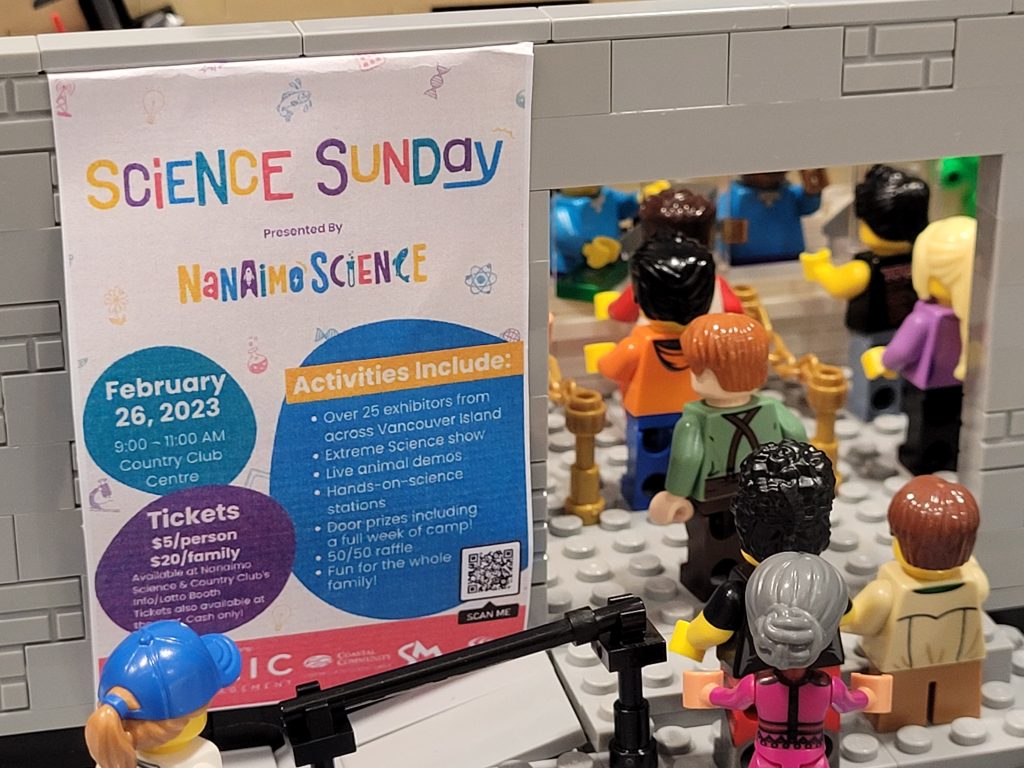 MILUG joins Nanaimo Science at Country Club Centre in Nanaimo for their Science Sunday Expo – a fun, family-friendly science expo on Sunday February 26, 2023 from 9:00am – 11:00am.
This program is for kids of all ages with their parents/caregivers. It will be filled with science activities, lots of hands-on science education with various partners, and so much learning and fun! MILUG will have a brick-built Science Centre display as well as hands on activities to learn about the science of LEGO® including tensegrity models, brick bending, and LEGO® robotics. 
Tickets available for pre-purchase at Nanaimo Science or Country Club Centre's Information/Lotto booth. Tickets also available at the door, but lineups expected for day-of sales. Cash only please!
The cost is $5 per person, $20 for families of 4 or more; children under 2 free!