Can You Find the Hidden LEGO Treasure?
Follow the clues to find the hidden LEGO models in retailers throughout Country Club Centre!
The MILUG Treasure Hunt runs from September 20 to October 17, 2021 at Country Club Centre in Nanaimo, BC.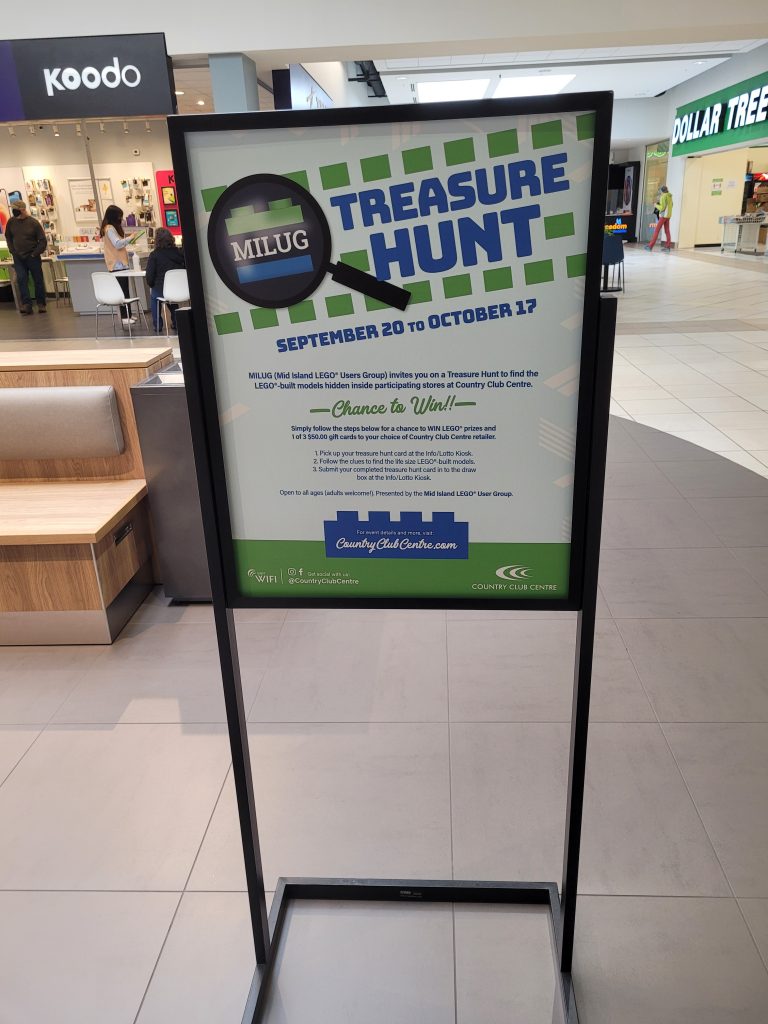 MILUG members have partnered with 13 retailers at Country Club Centre and have built custom life-size (1:1 scale) LEGO models related to each retailer and hidden them inside each shop (e.g. LEGO Adidas Originals Superstar shoe for a shoe store). Can you find all the hidden treasure?
How to participate: 
Treasure hunt cards are available at the Info/Lotto Kiosk next to the food court in Country Club Centre.
Follow the clues to find the life size (1:1 scale) LEGO-built models in retailers throughout the mall.
Write down the letter next to each model and unscramble them to find the hidden phrase!
Submit your completed treasure hunt card into the draw box at the Info/Lotto Kiosk for a chance to win LEGO prizes and 1 of 3 $50.00 gift cards to a Country Club retailer of your choice!
Open to all ages (Adults welcome!).
Feel free to take a selfie next to one of the LEGO models and share it on Facebook or Instagram but don't forget to tag MILUG and use #MILUGtreasurehunt !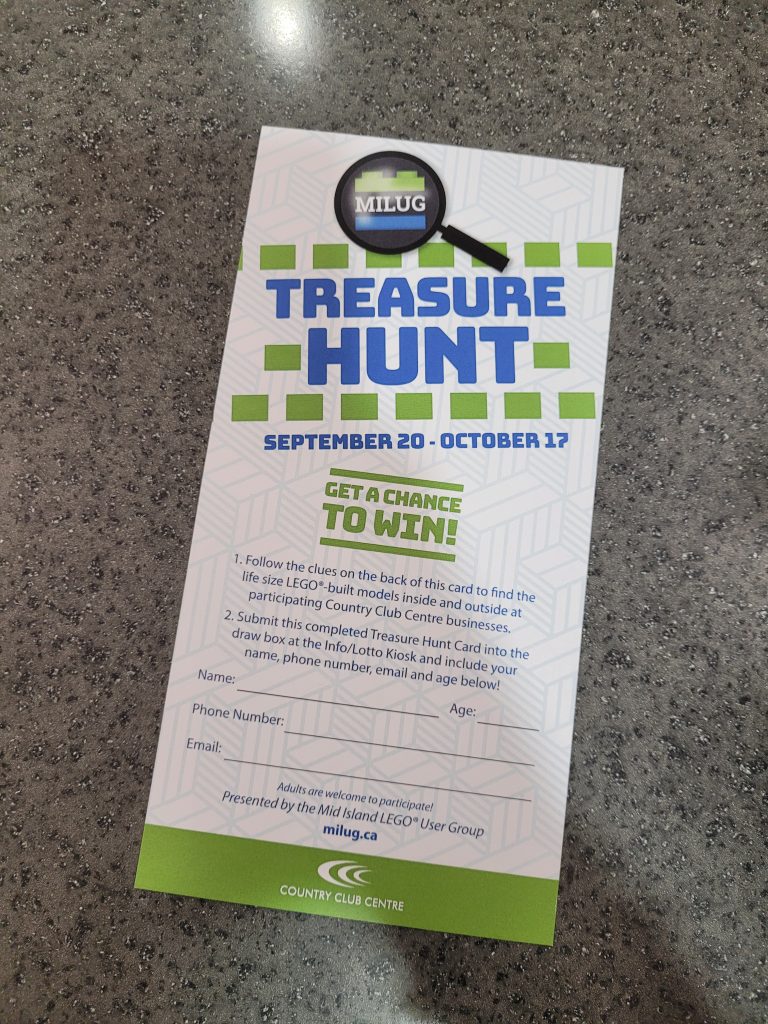 Follow us on Facebook or Instagram for updates.
Country Club Centre, 3200 N. Island Hwy, Nanaimo, BC V9T 1W1