A 1950s Style Building is the New 2019 Modular!
LEGO has announced the new Creator Expert modular for 2019! Similar to the other modulars, the new Corner Garage  (10264) features 3 stories.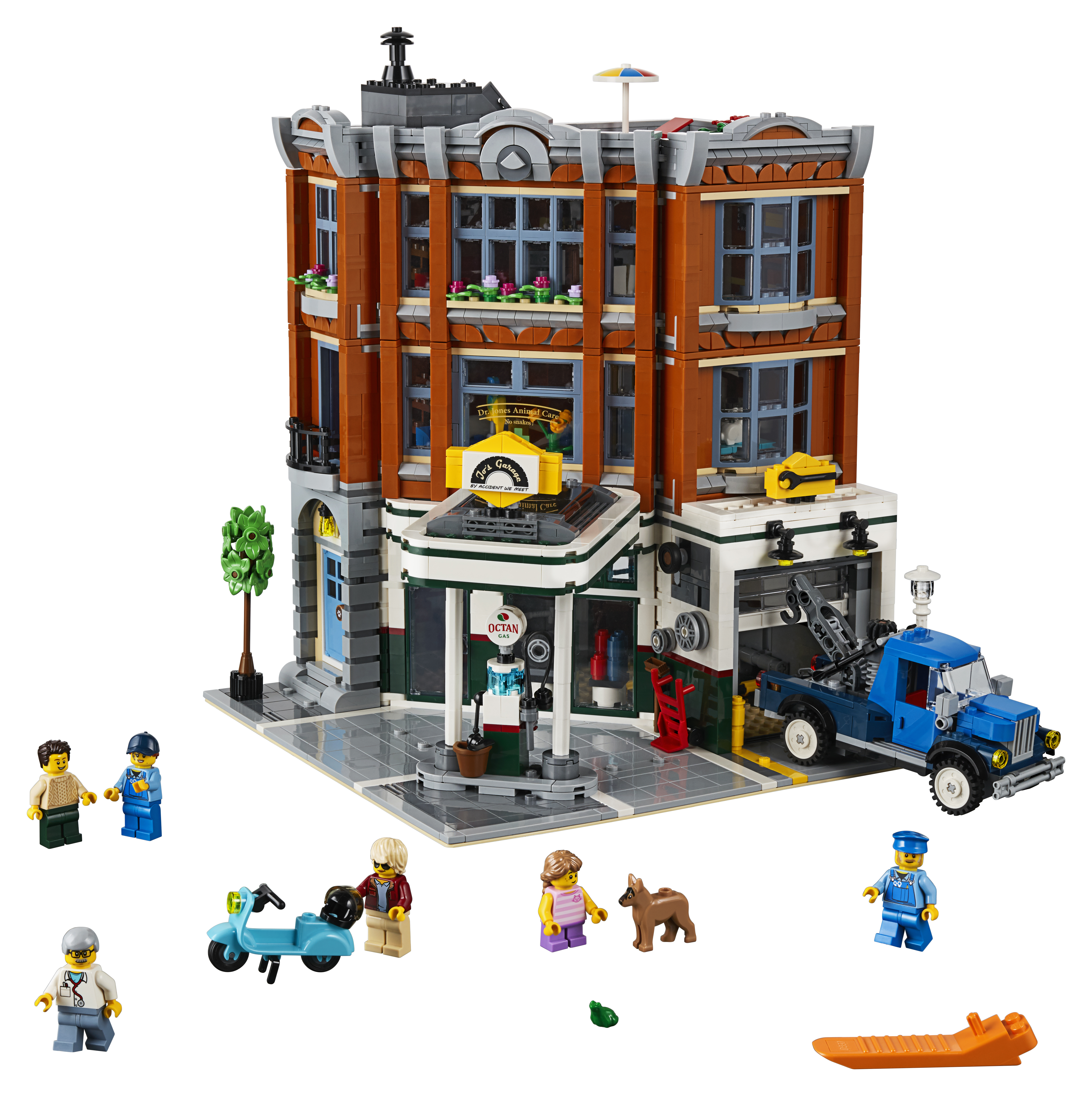 I love the ground level – a 1950s-style gas station! There is an animal clinic on the next level and above that is an apartment. The entire building has a 1950s facade which looks pretty cool.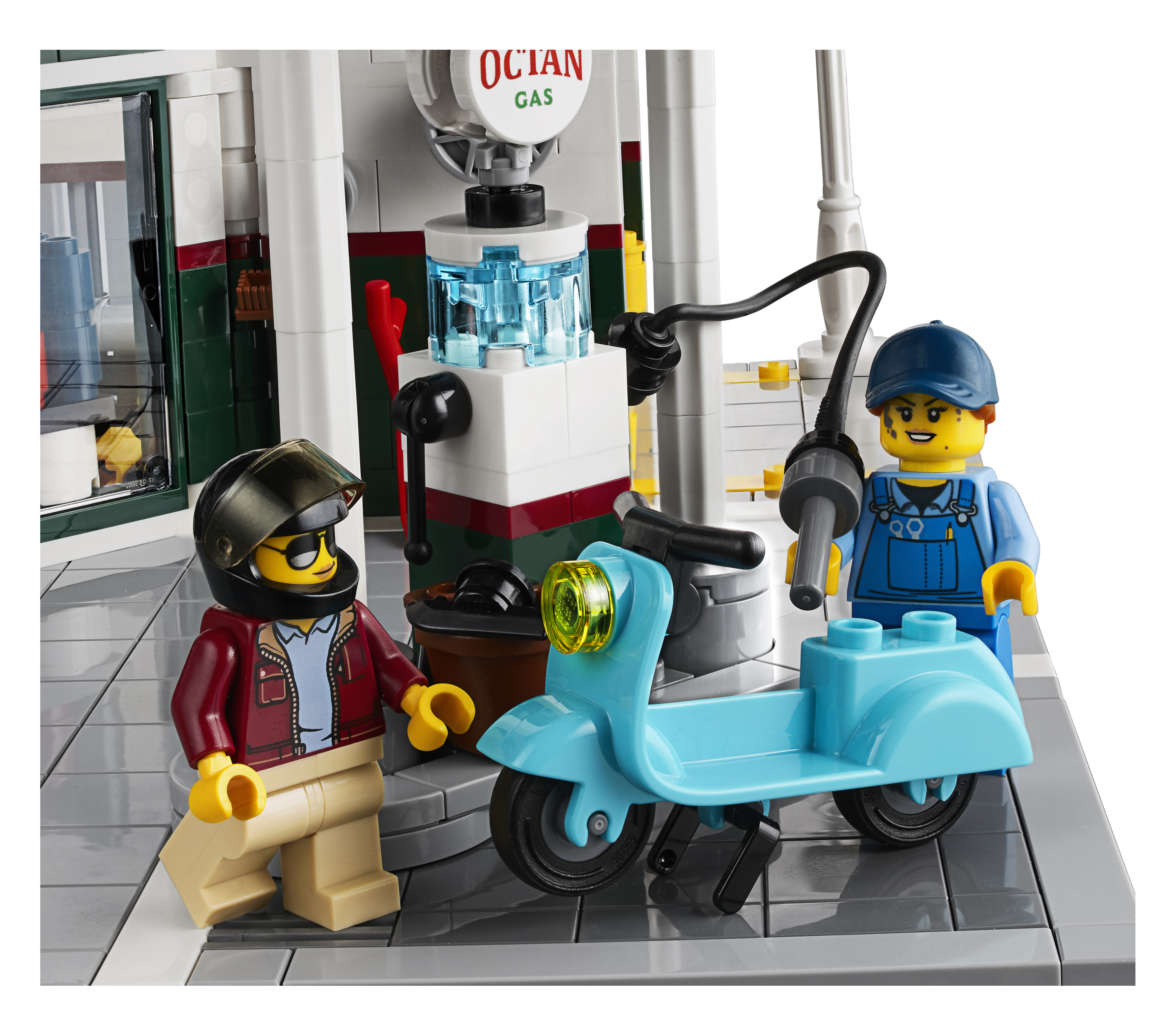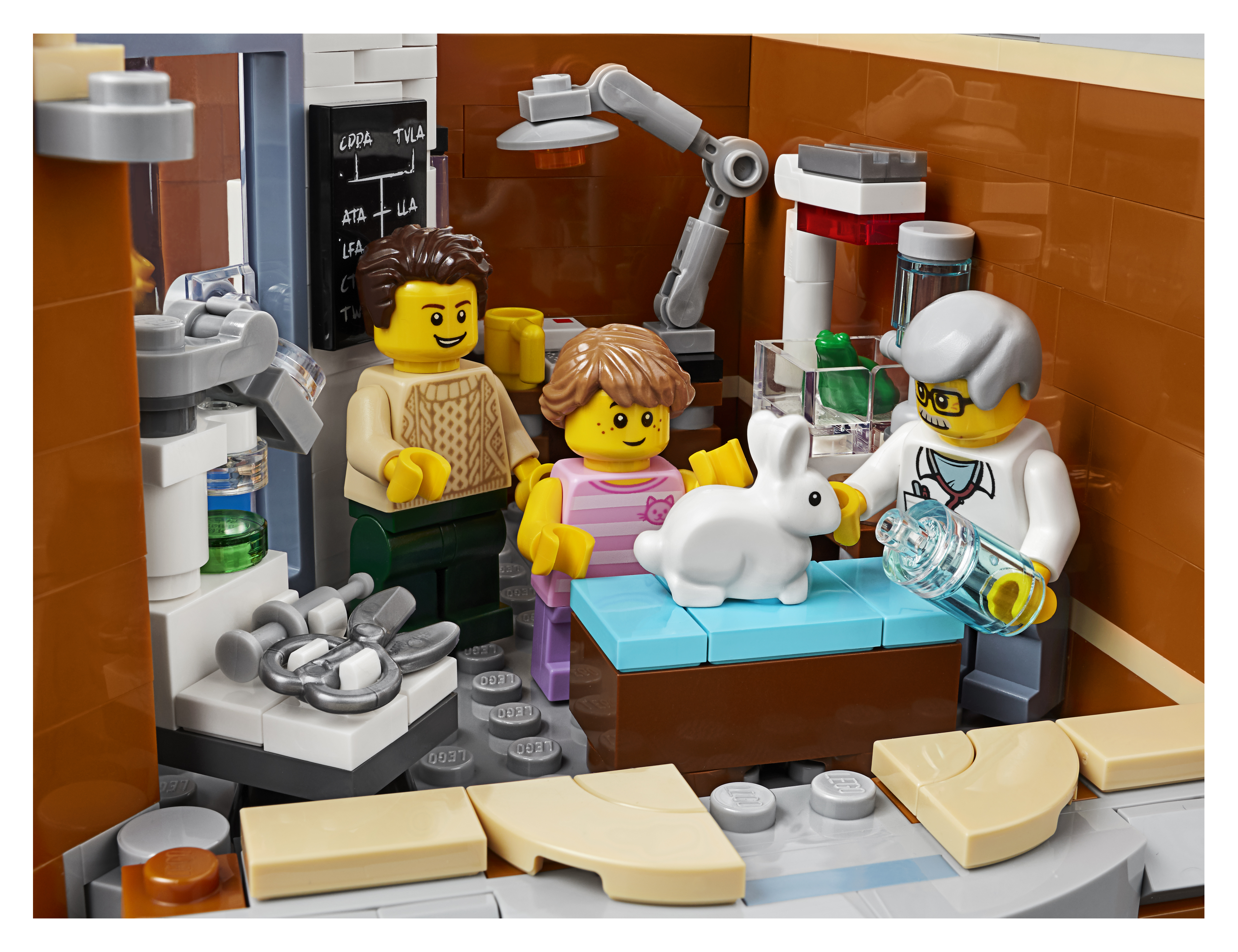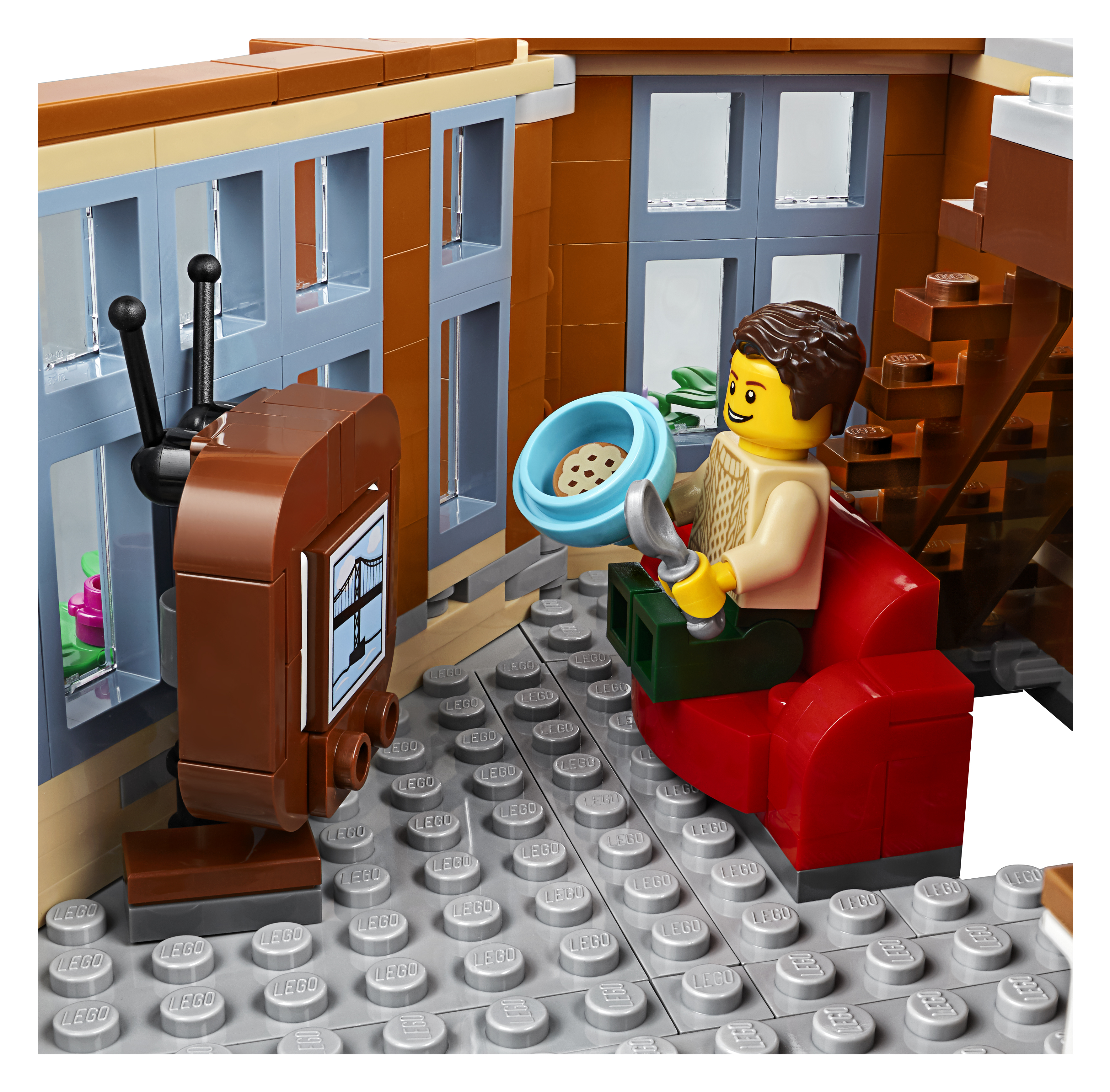 This 2,569 piece set includes a number of new elements including black ice skates, 2x6x2 window in sand blue, 1×1 medium gray roof tiles, 1×1 angle plate in dark blue and dark-orange elements in various shapes and sizes. I can't wait to incorporate all of these in my own MOCs. There are some cool new printes pieces as well.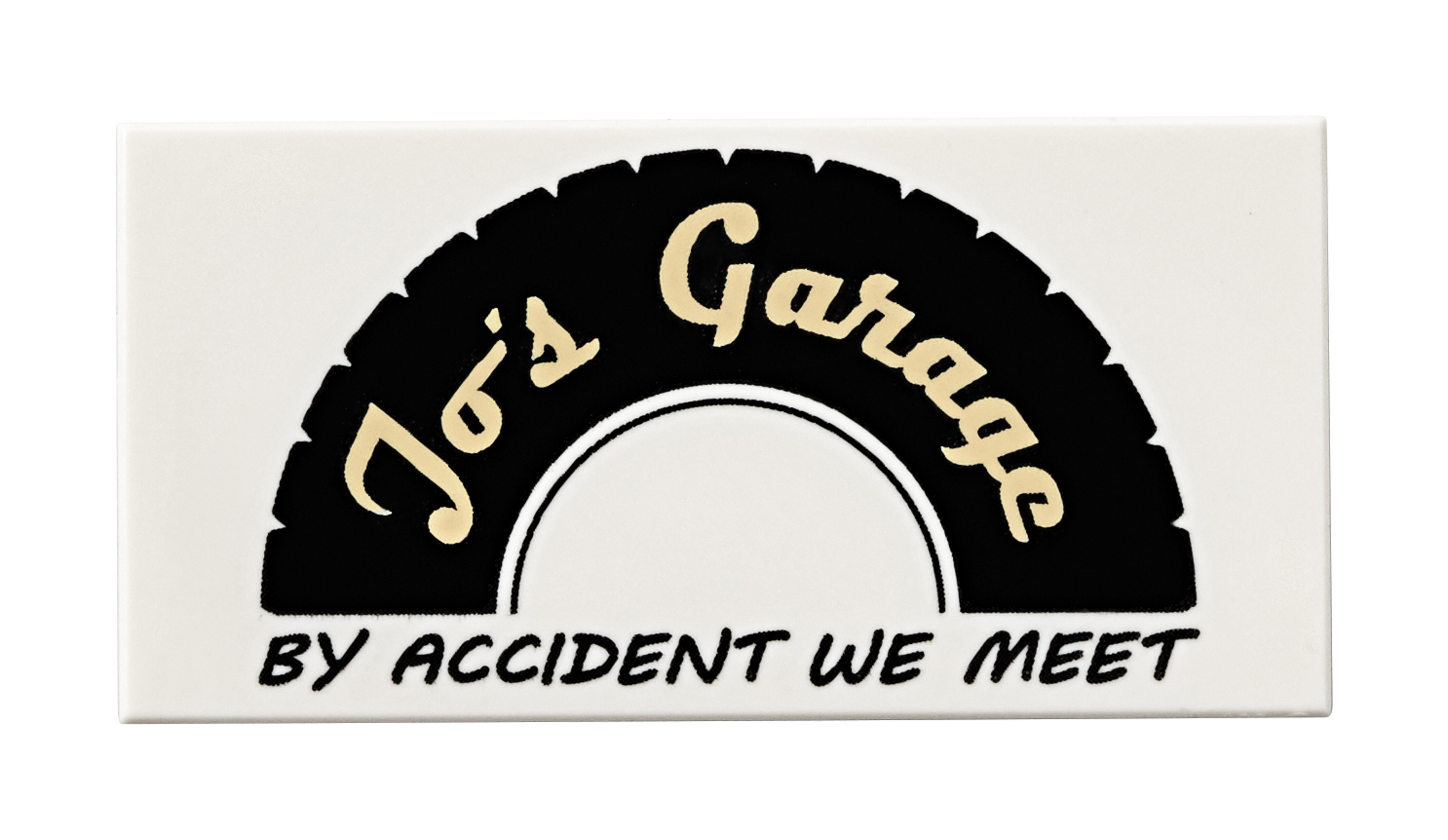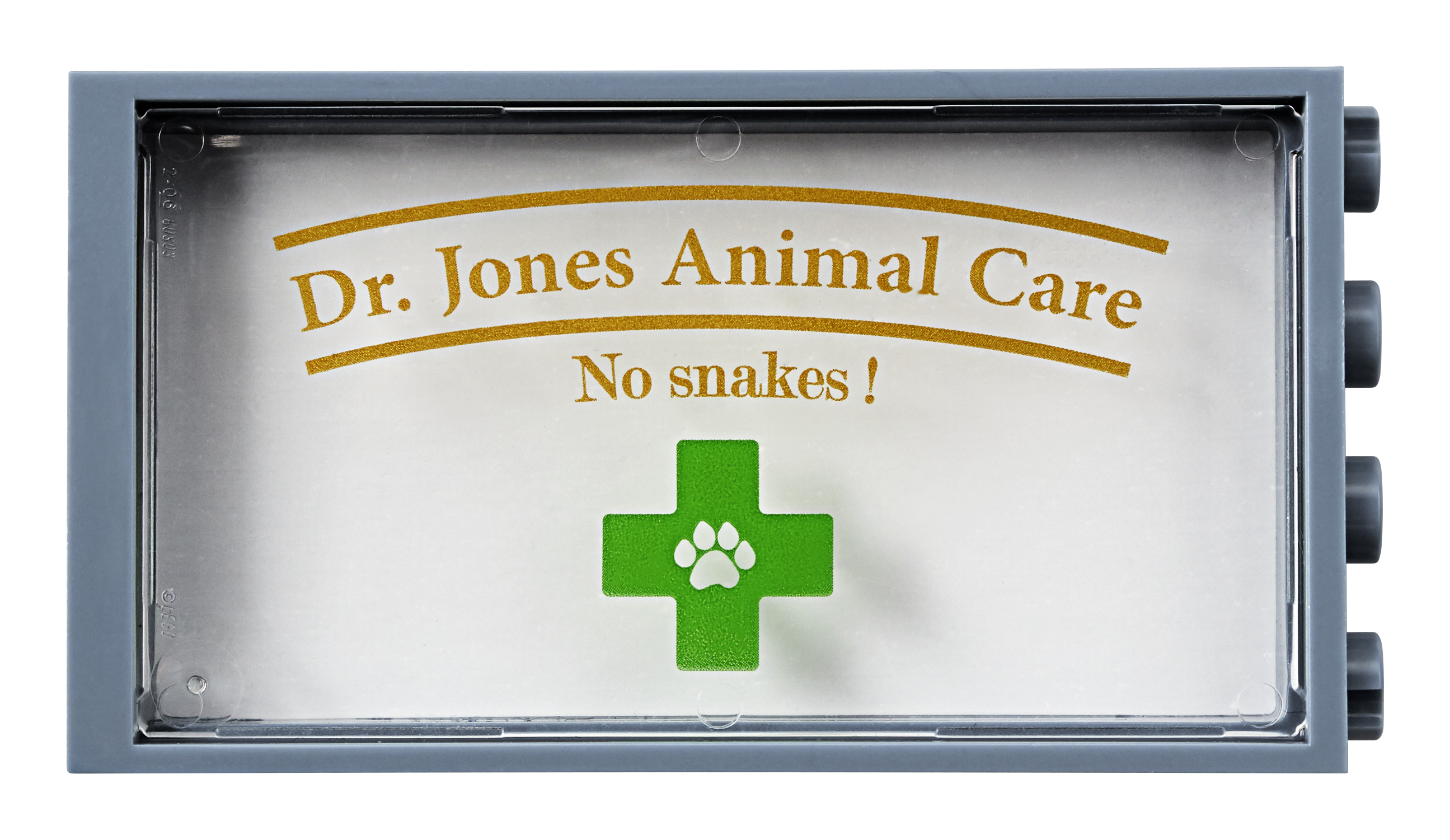 The set also includes a scooter, tow truck and 6 minifigures, plus parrot, bunny, dog, frog and fish figures.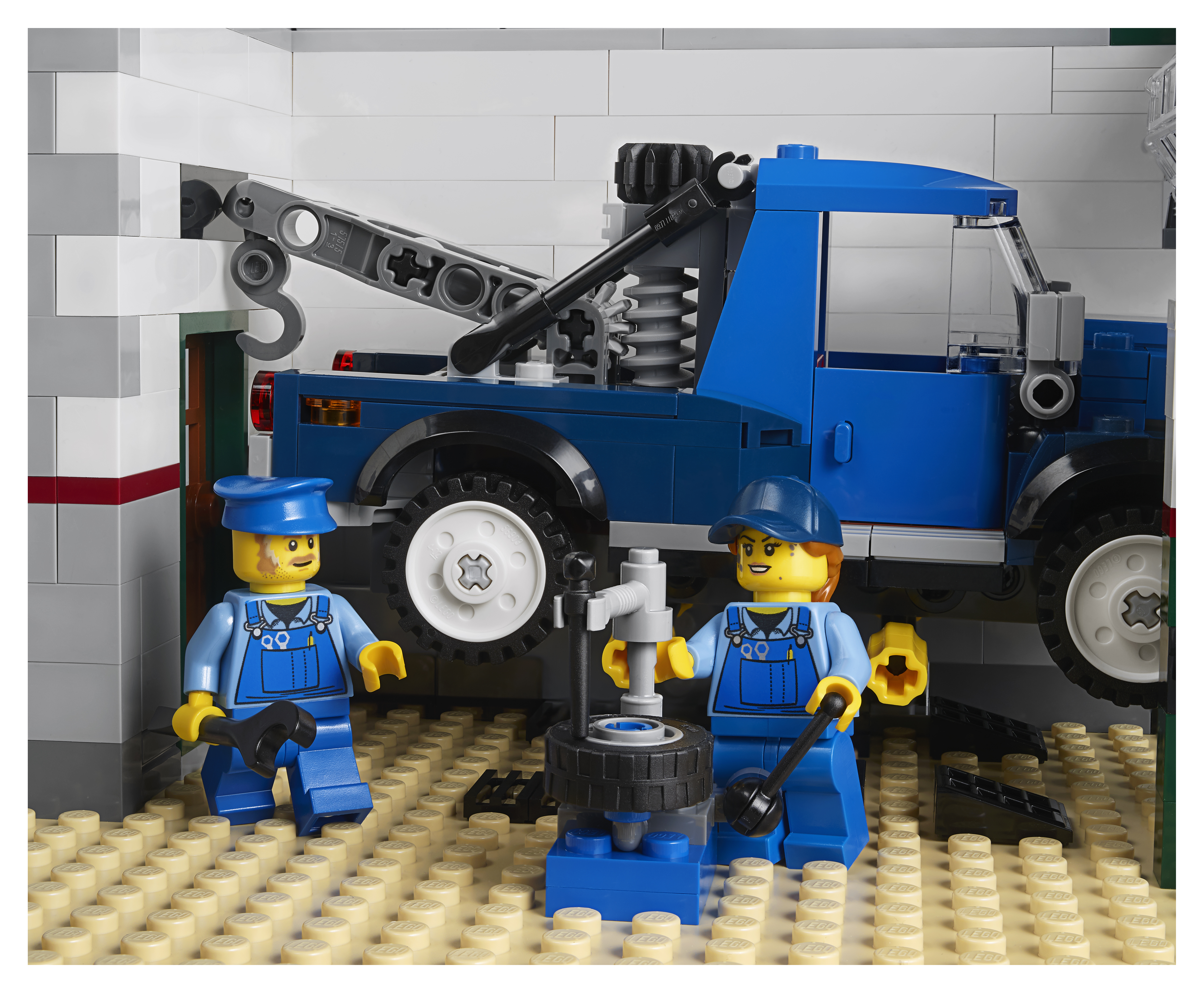 The set will cost $269.99 CAD.