Pokemon and Retro Gaming at Geekcon 2019
GeekCon is a free one-day convention put on by the Harbourfront Library in downtown Nanaimo. This year the convention was held on Saturday June 22, 2019. We try to build along a theme relevant to the convention and this year was Pokemon and retro gaming. While most members have experience with retro games, very few knew anything at all about Pokemon. This required a lot of research to understand the characters (and there were a LOT more than we thought), their scale, and how a Pokeball works!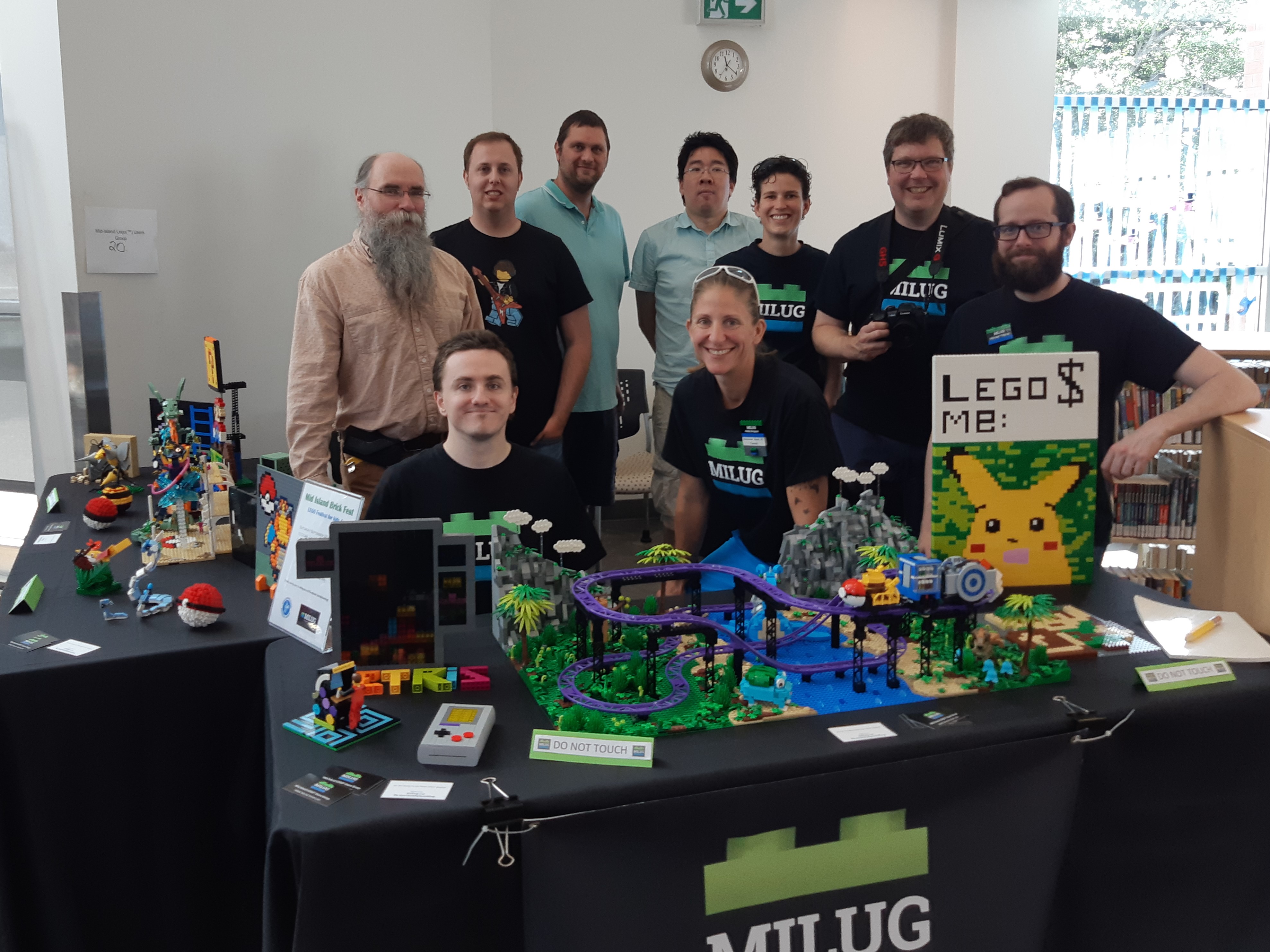 12 members contributed to an awesome display that was "a major hit among visitors and staff alike" (GeekCon organizer). The Pokemon characters appealed to fans of all ages and generated a lot of excitement.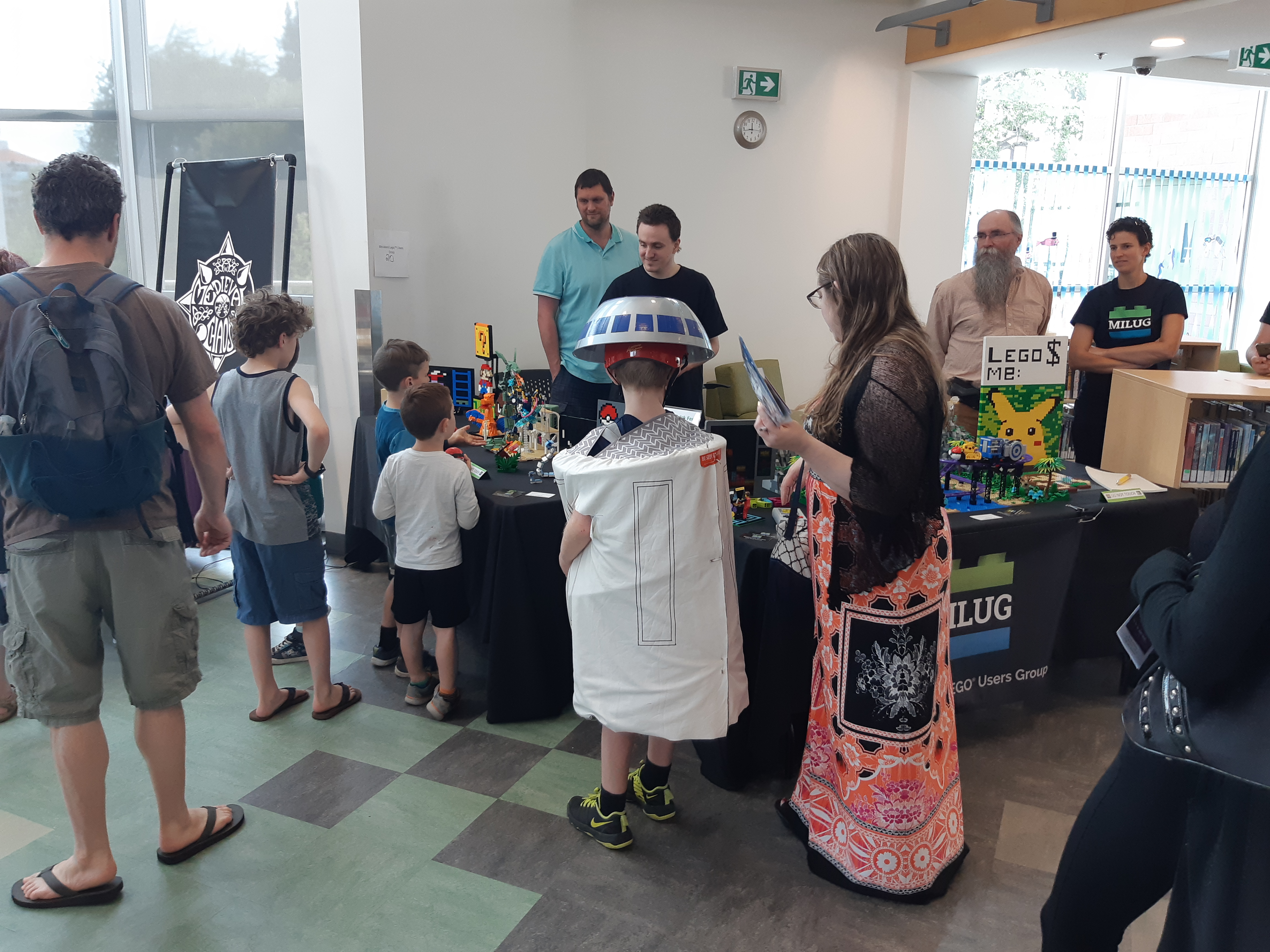 The display included 3D models of characters such as Beedril, Charizard, Delphox, Rhydon, Dragonair and Dratini.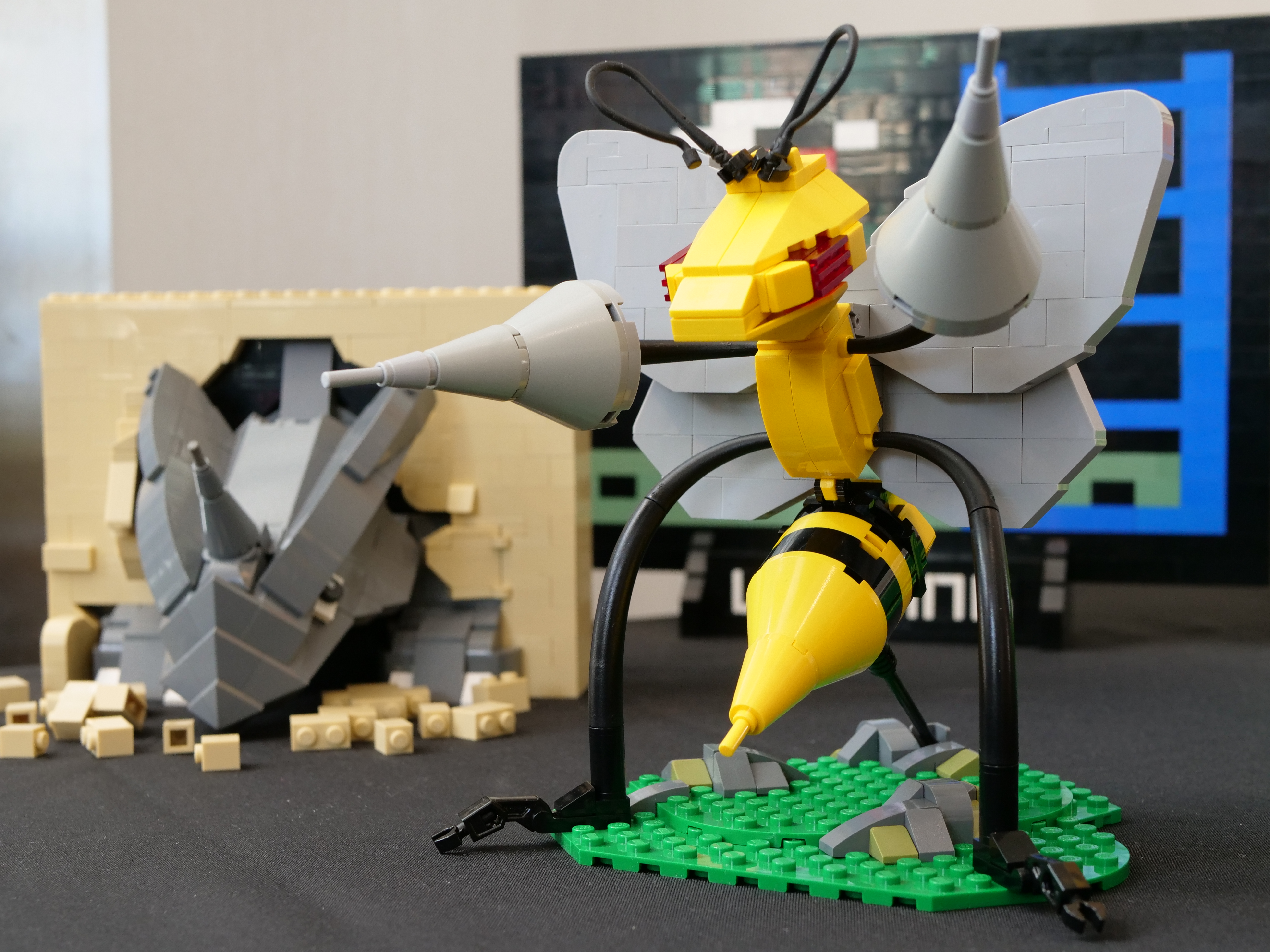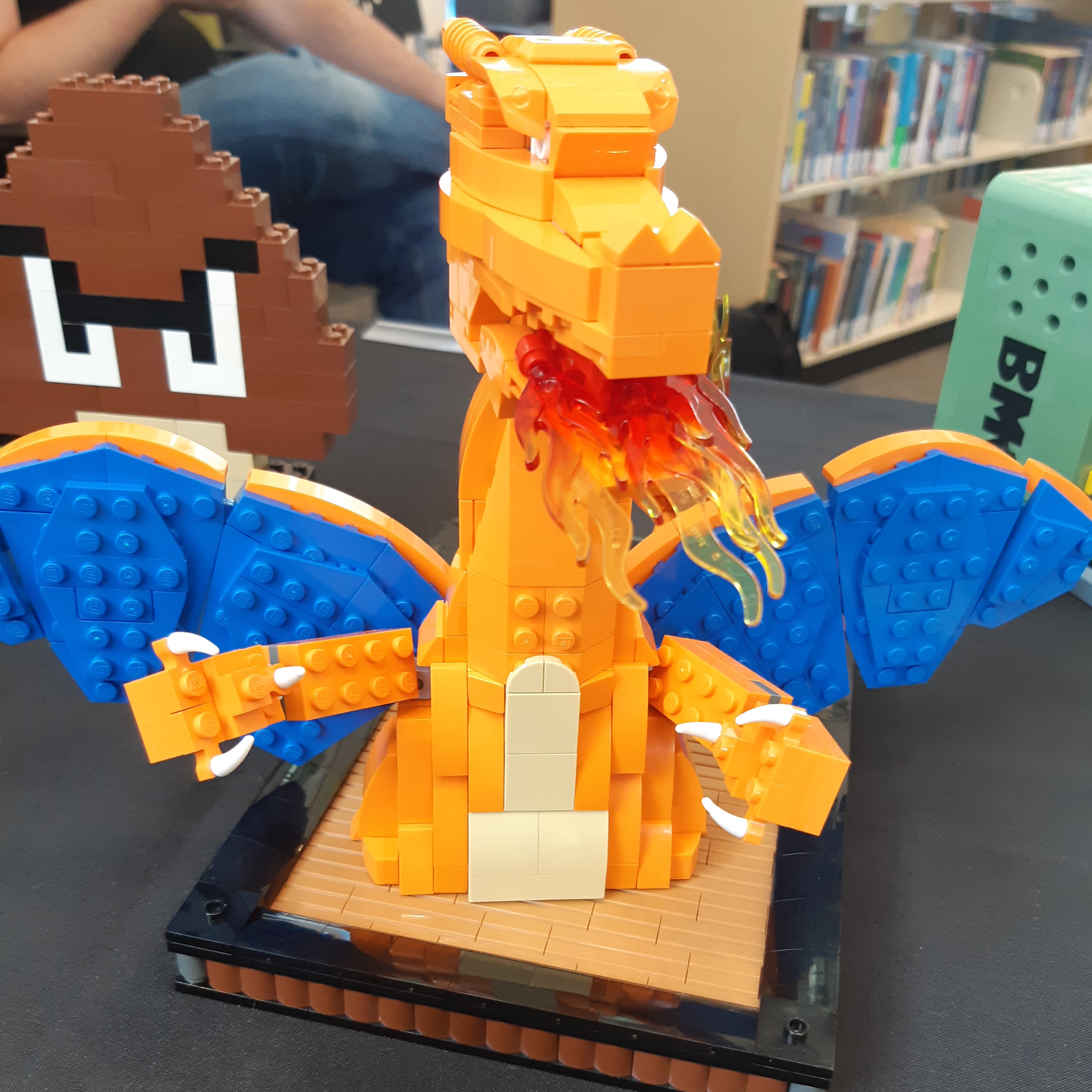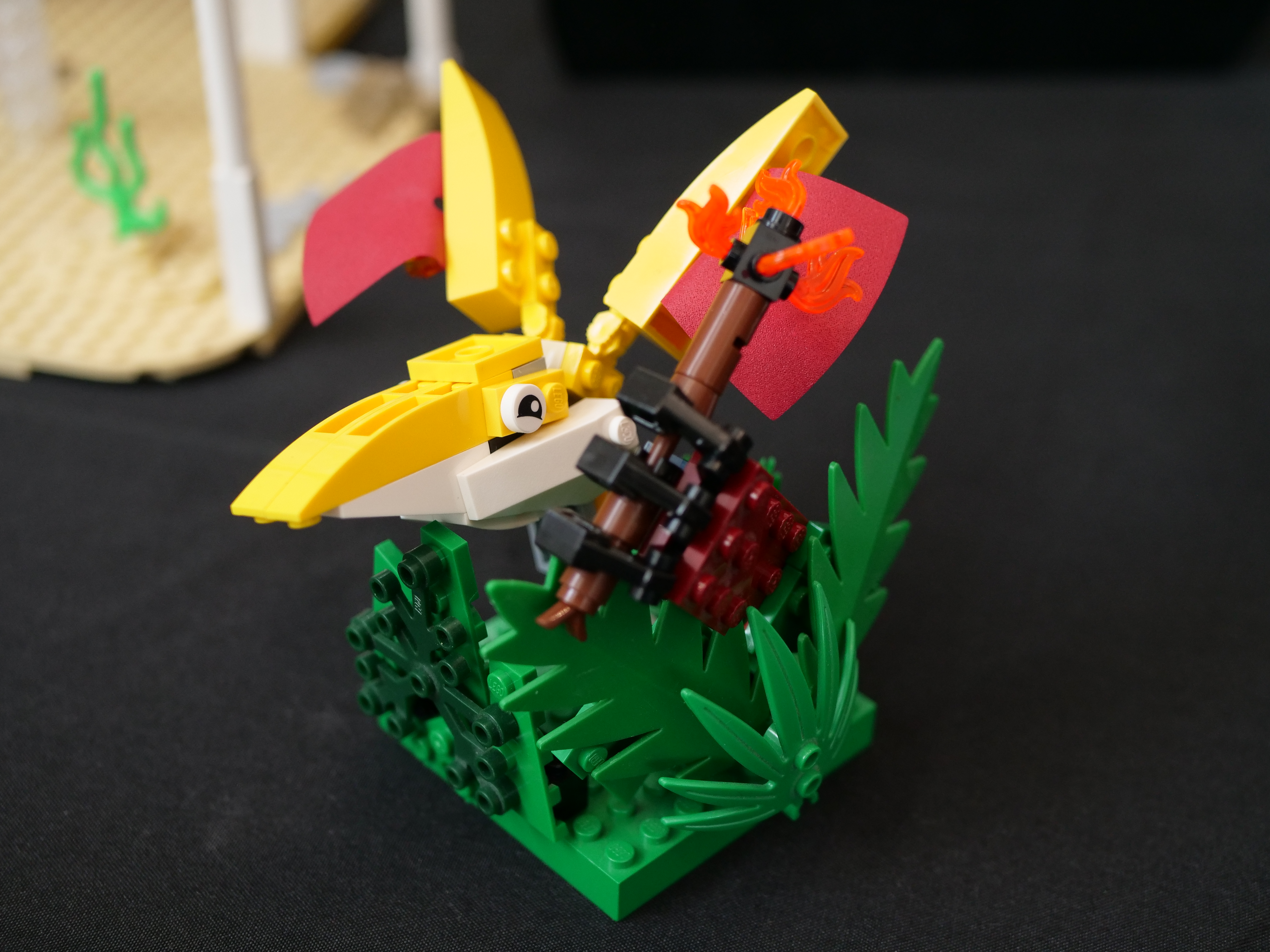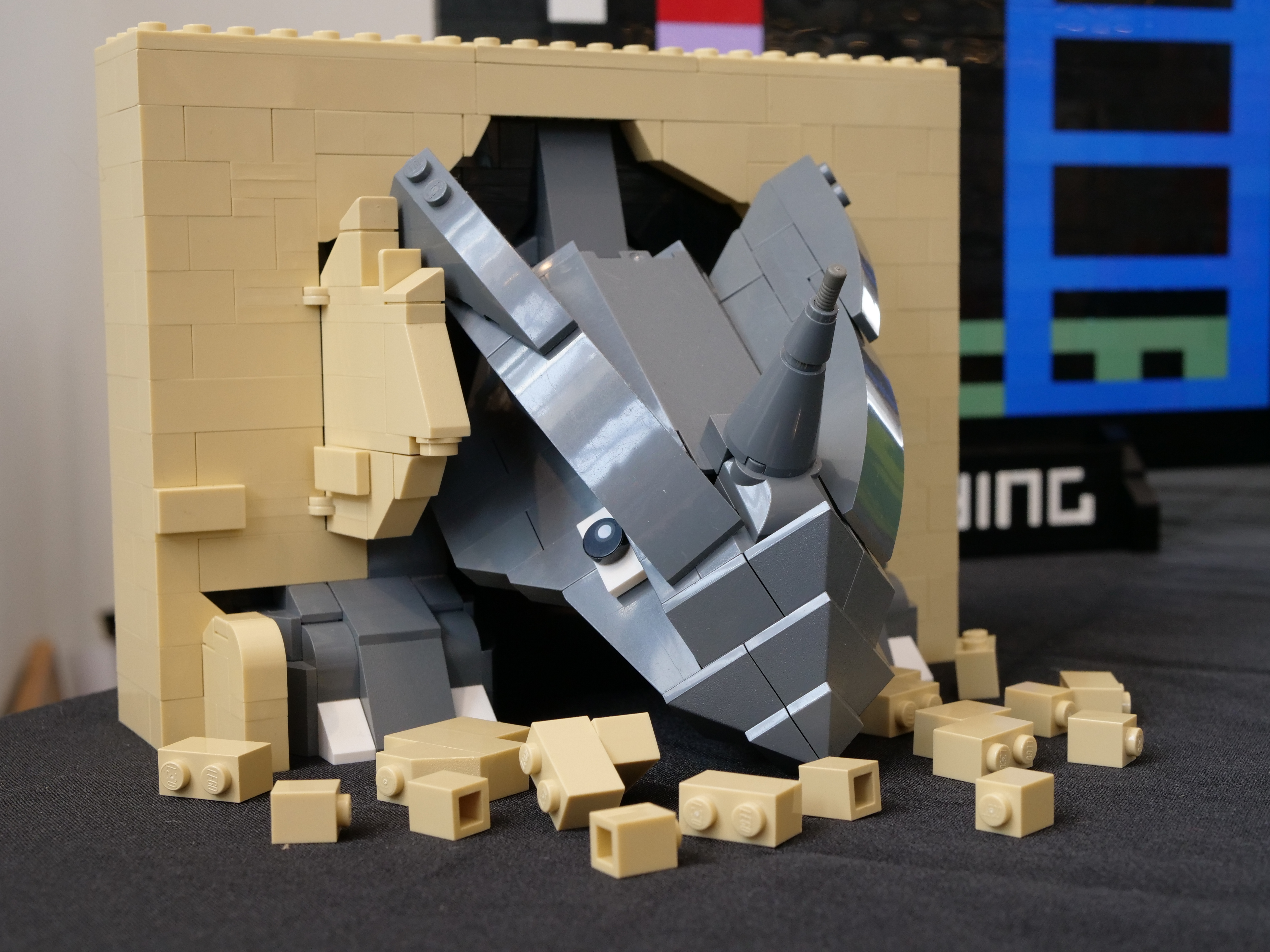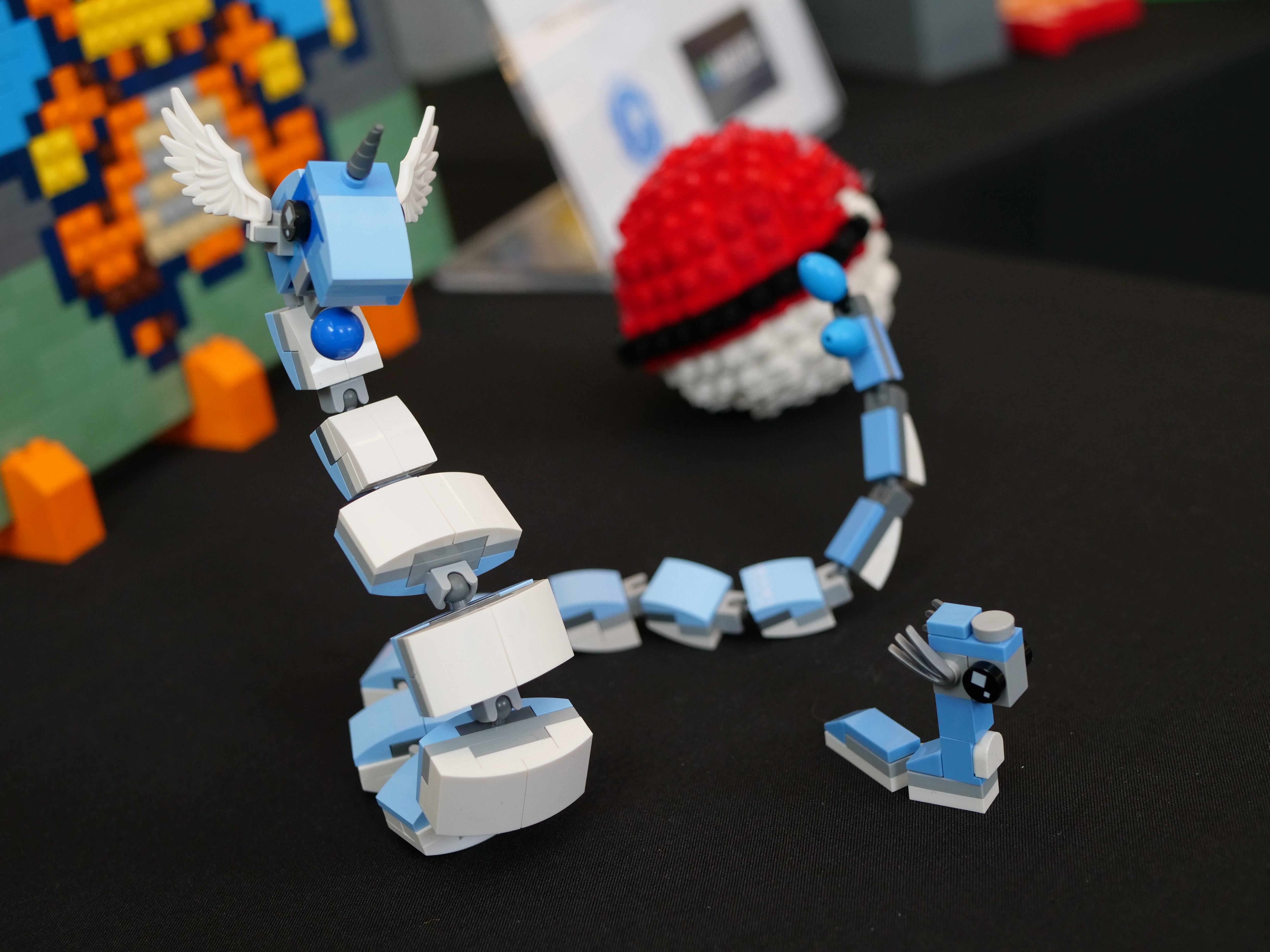 There were also various Pokeballs and a Pokemon battle.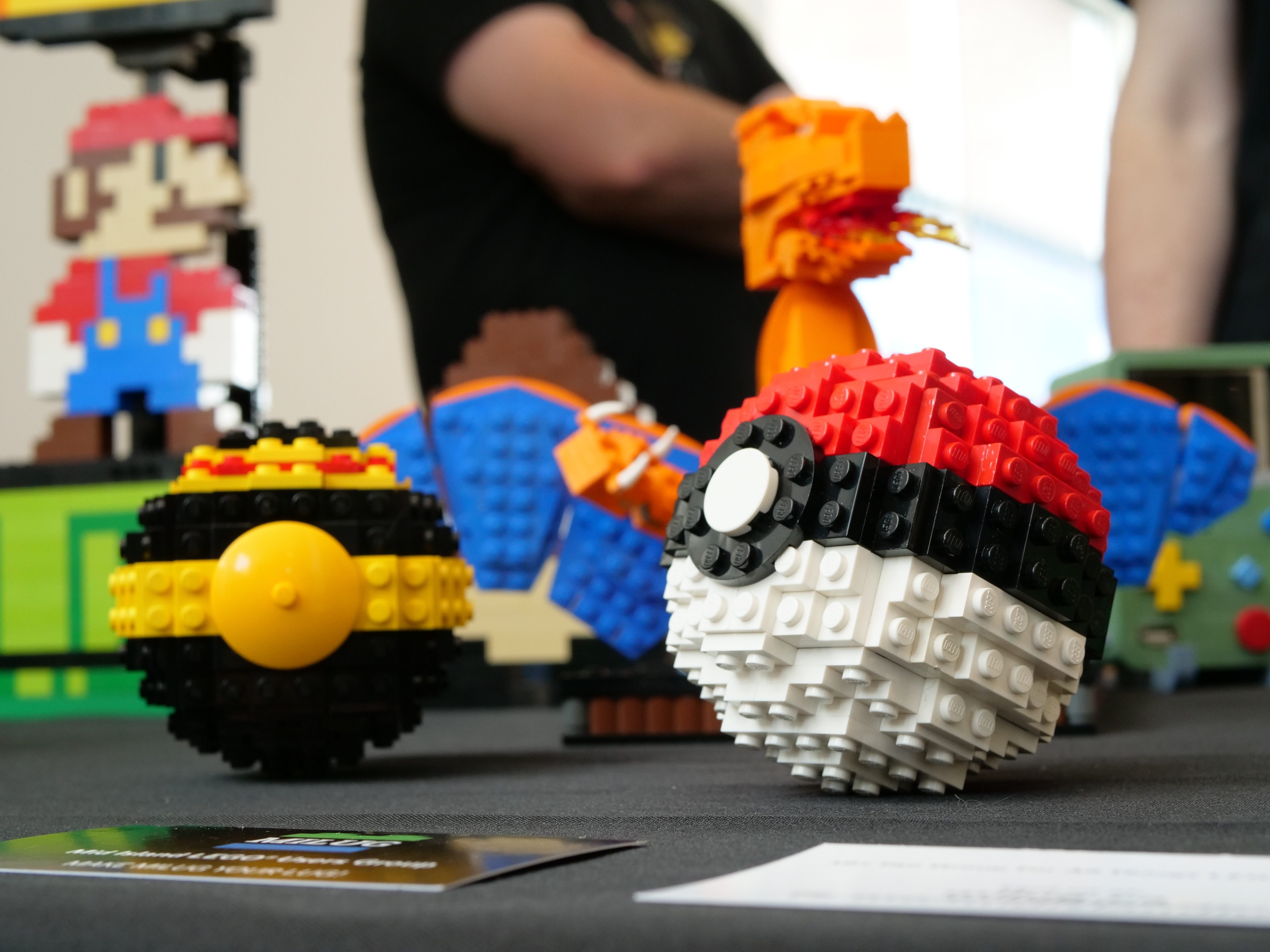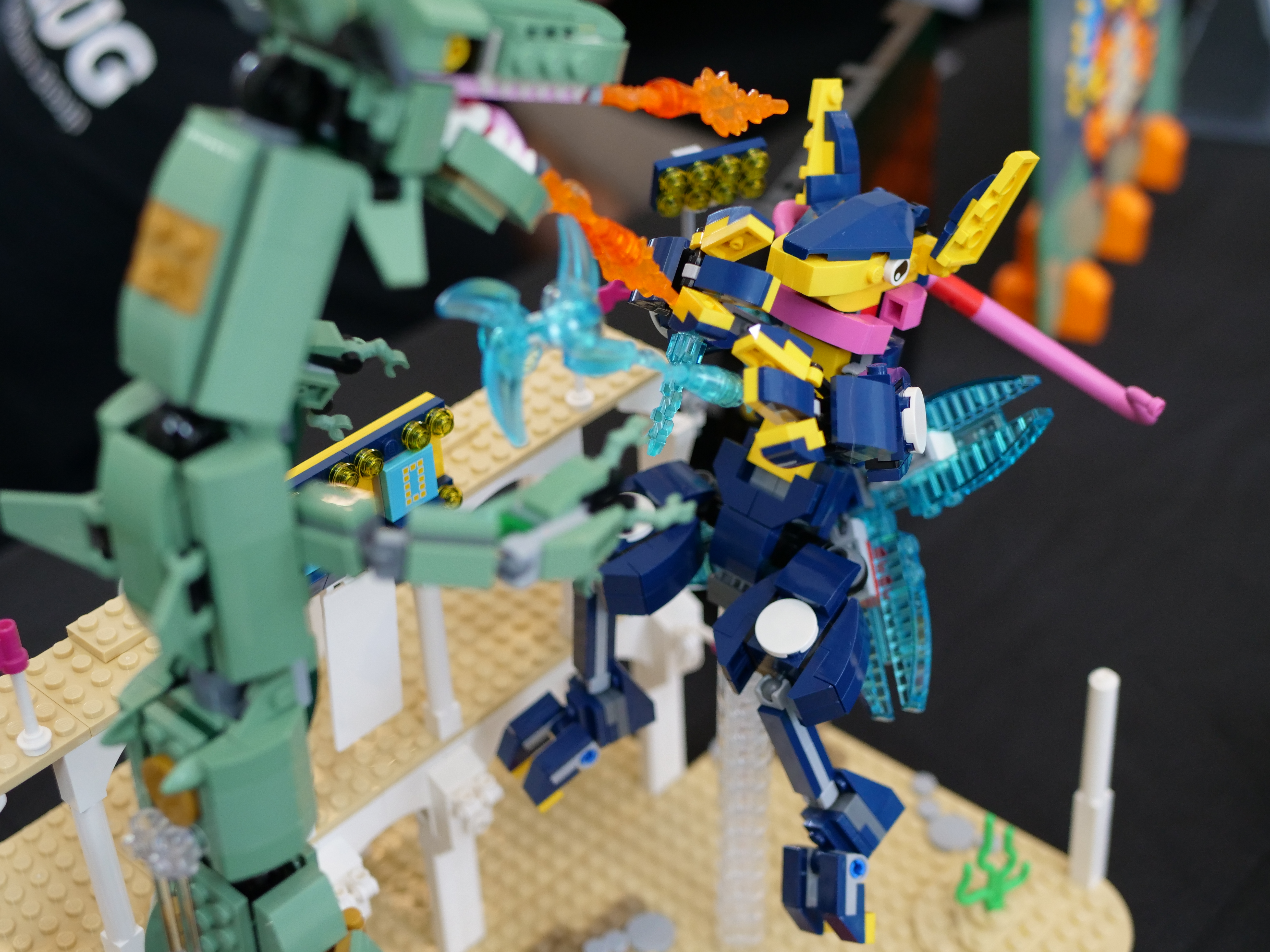 Visitors also enjoyed the PokeMart Skytrain, driven by Pikachu, as it wound its way through the jungle past Lapras, Bulbasaur, Vulpix and Sudowoodo.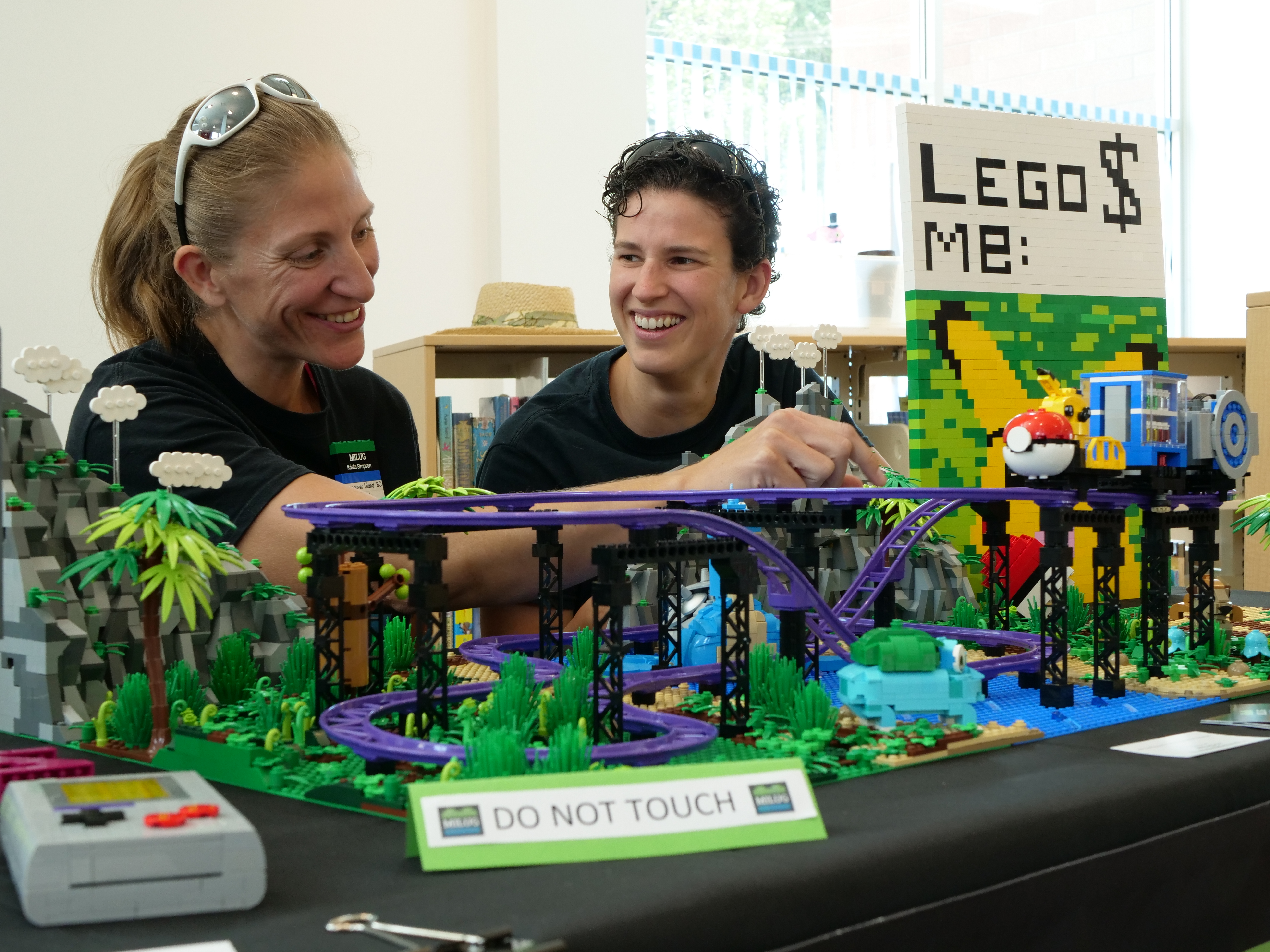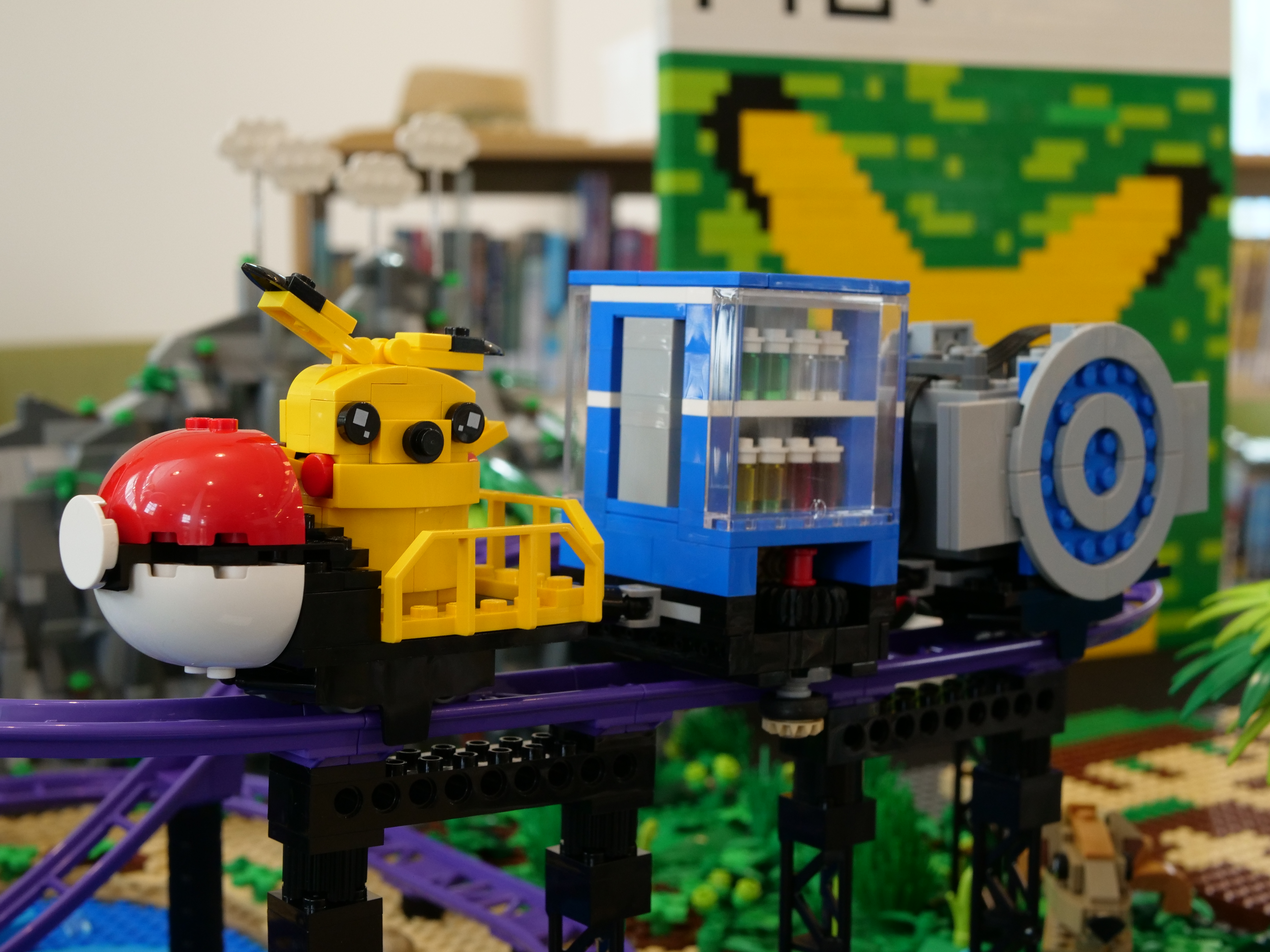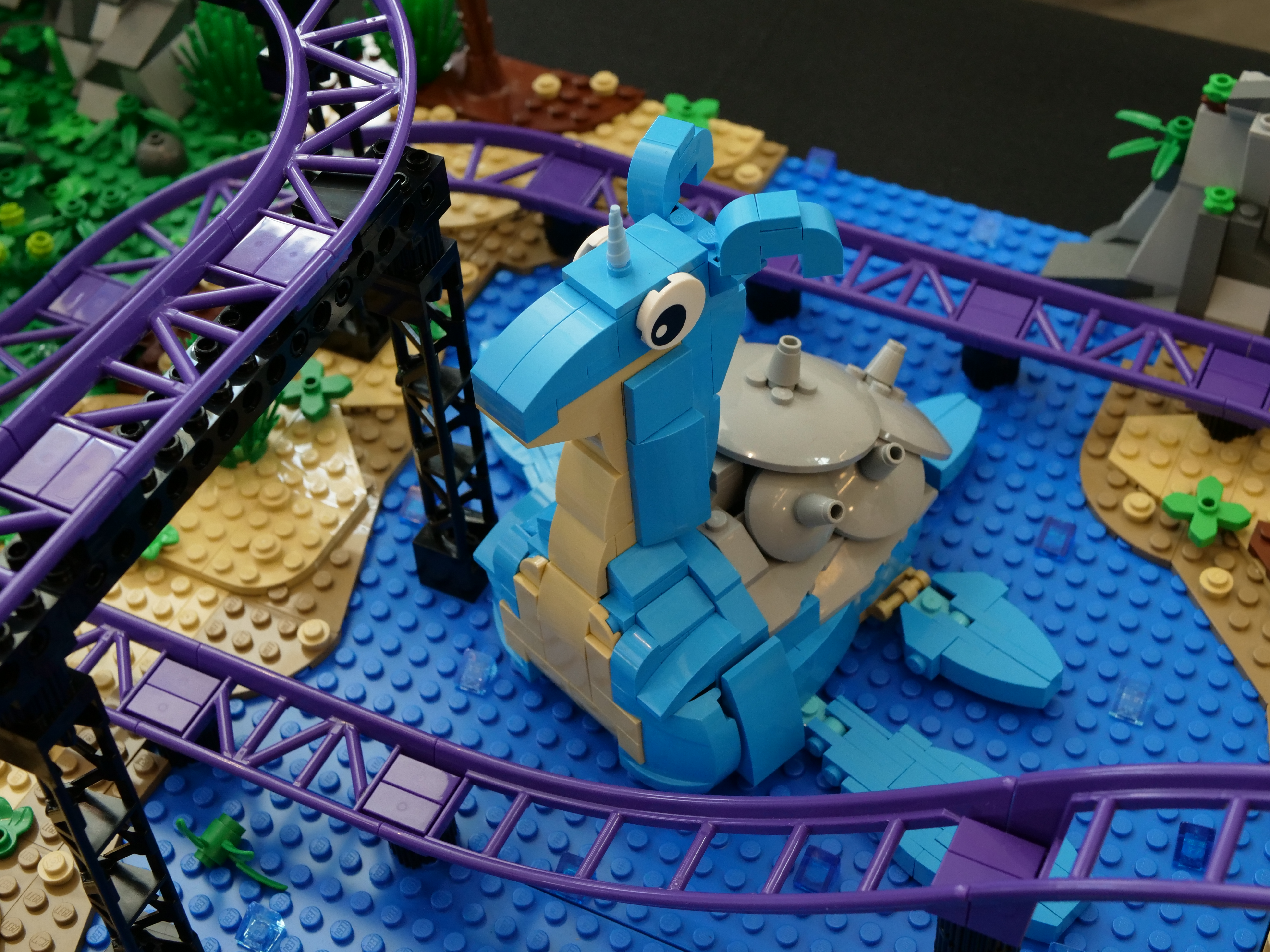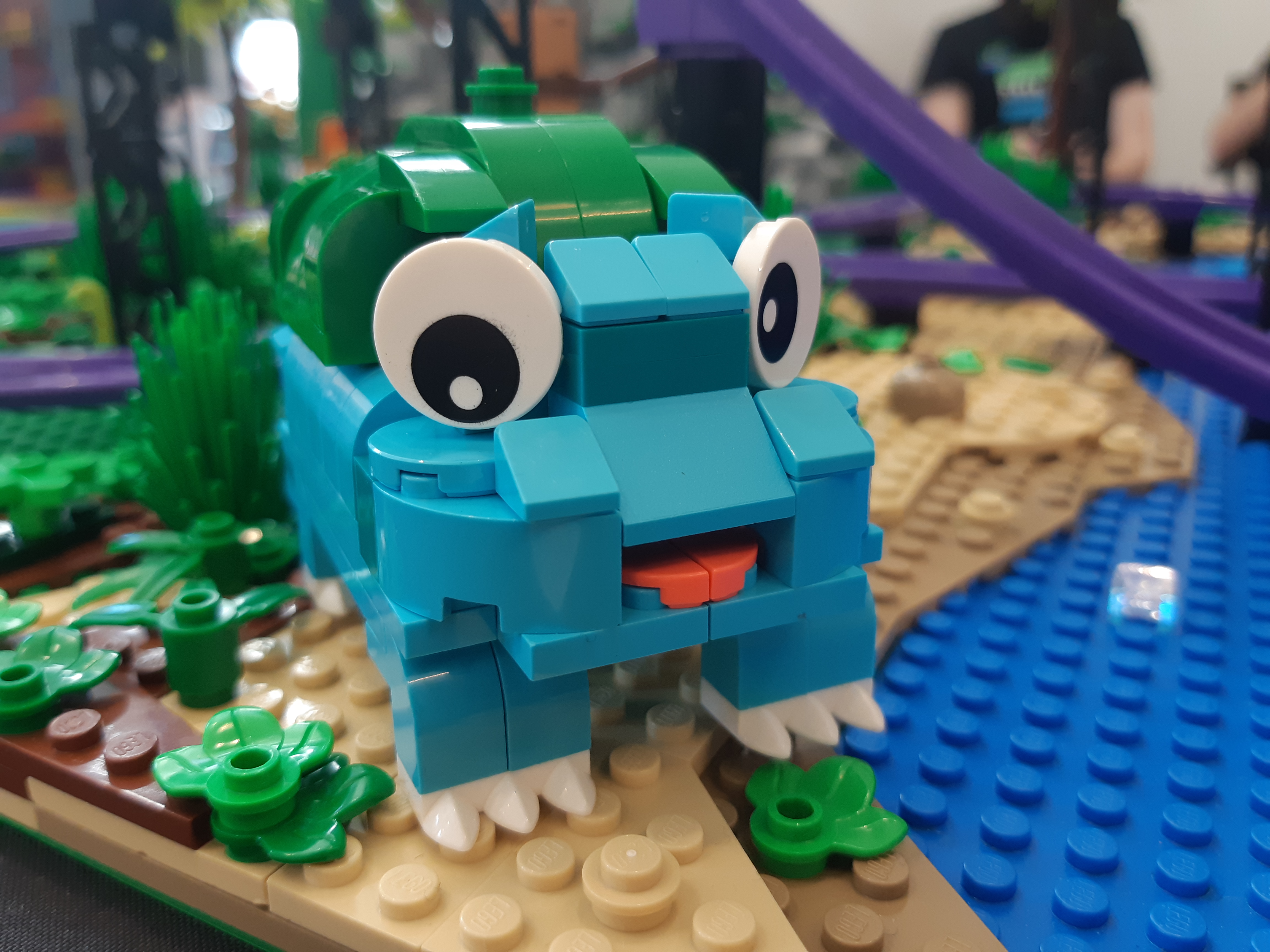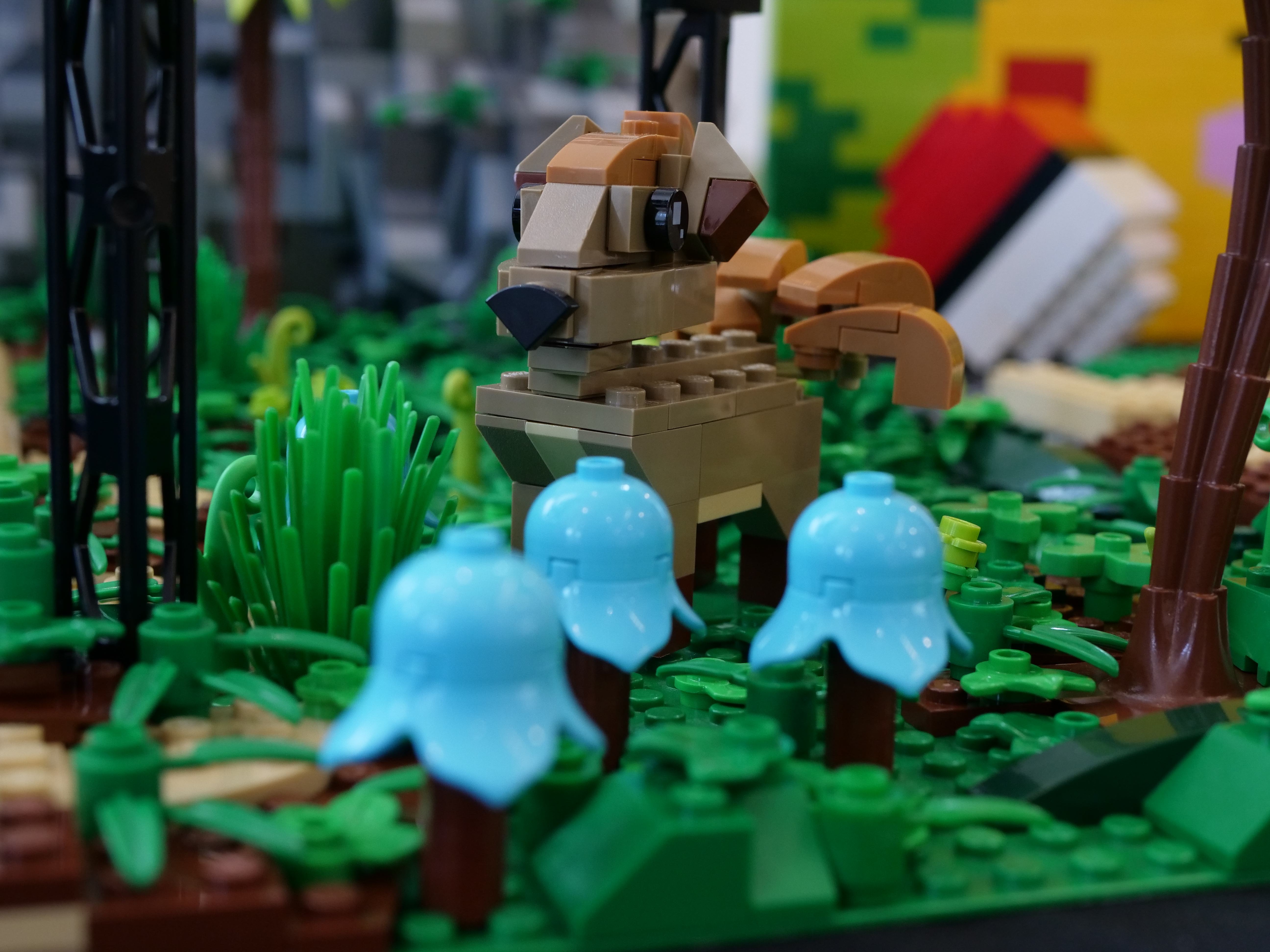 The retro gaming MOCs (my own creations) were also a hit, though mostly among older attendees. Favourites include the GameBoy, Super Mario and the arcade gamer.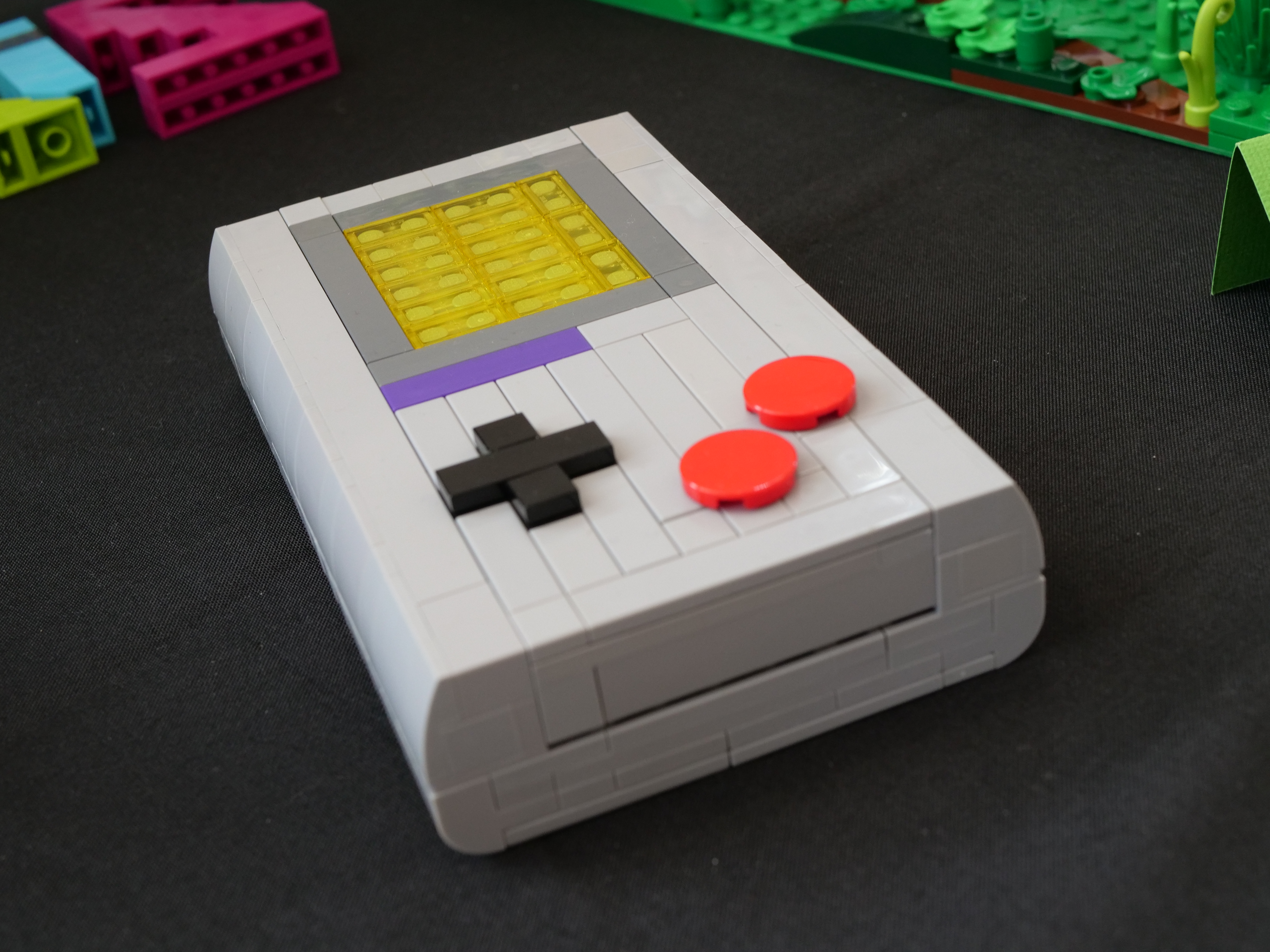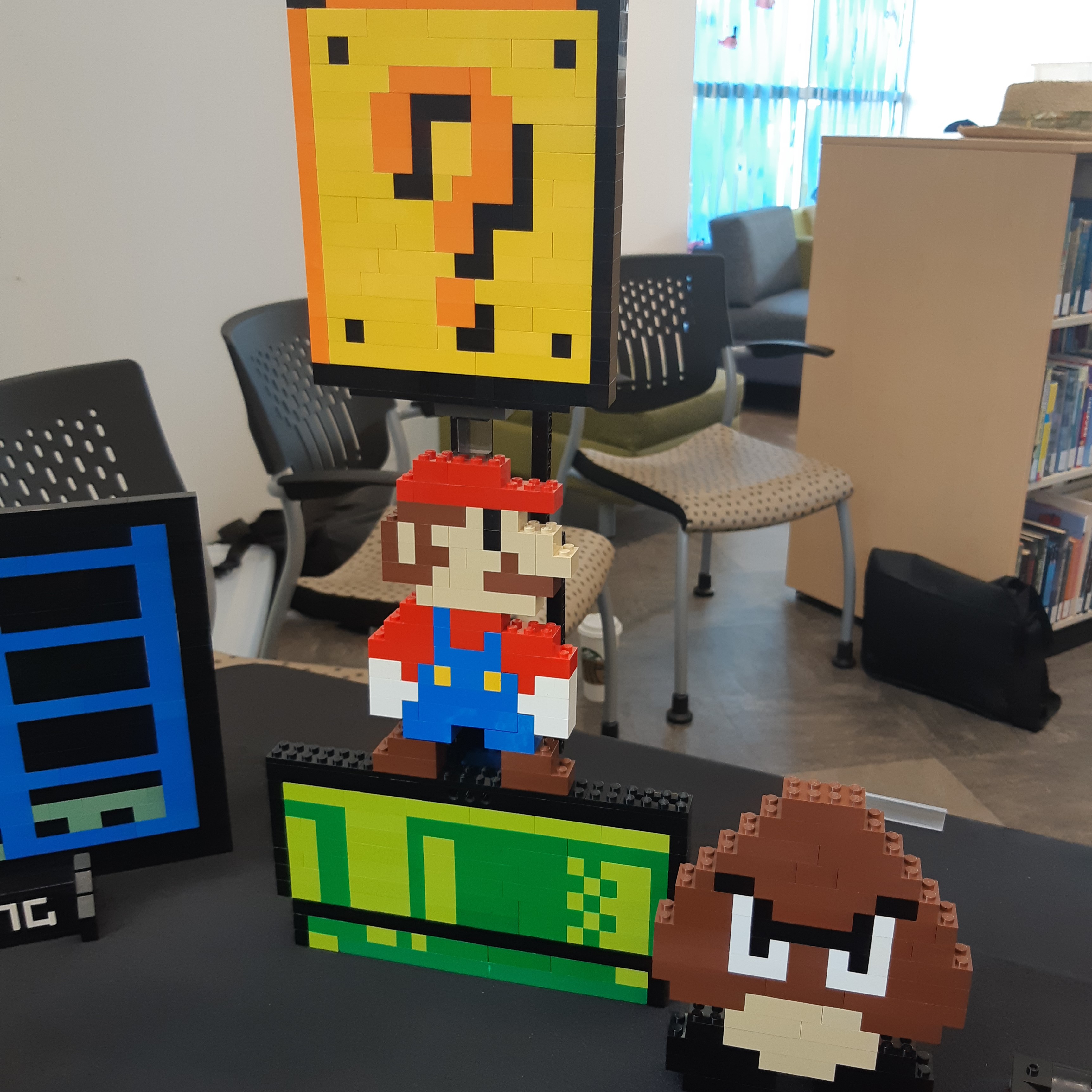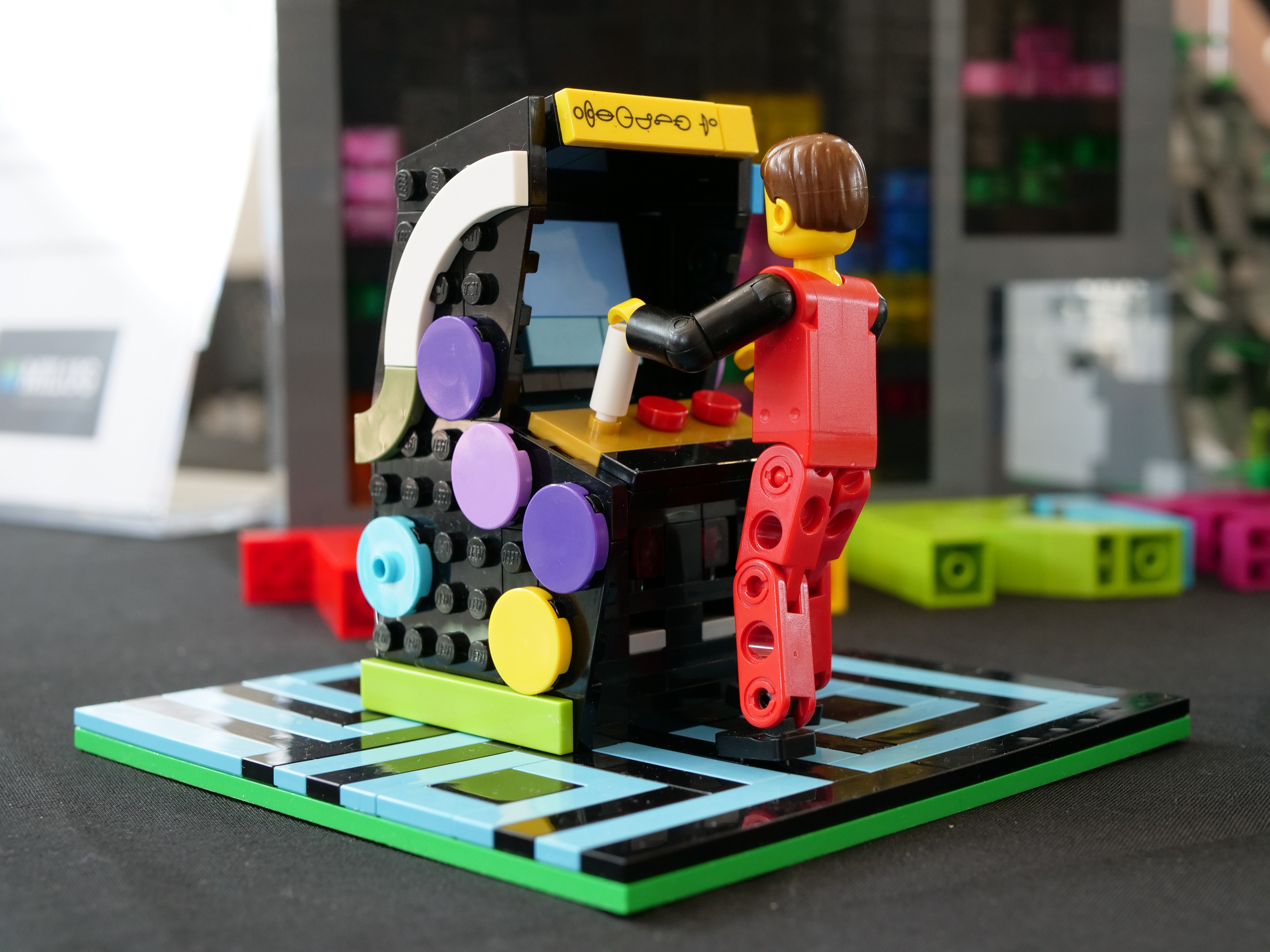 There were also a few "screen shots" of games from Pong to Jumpman to Tetris.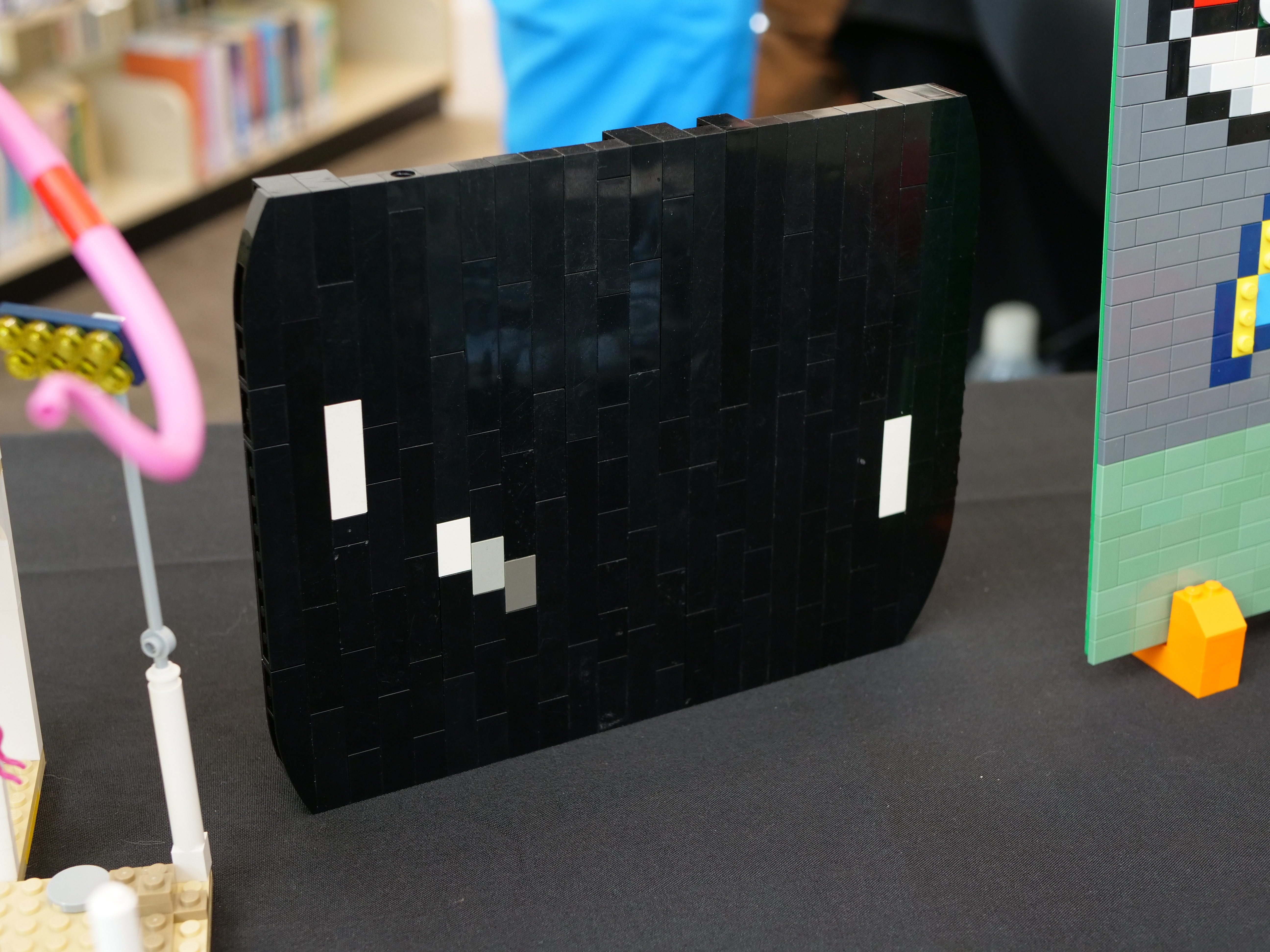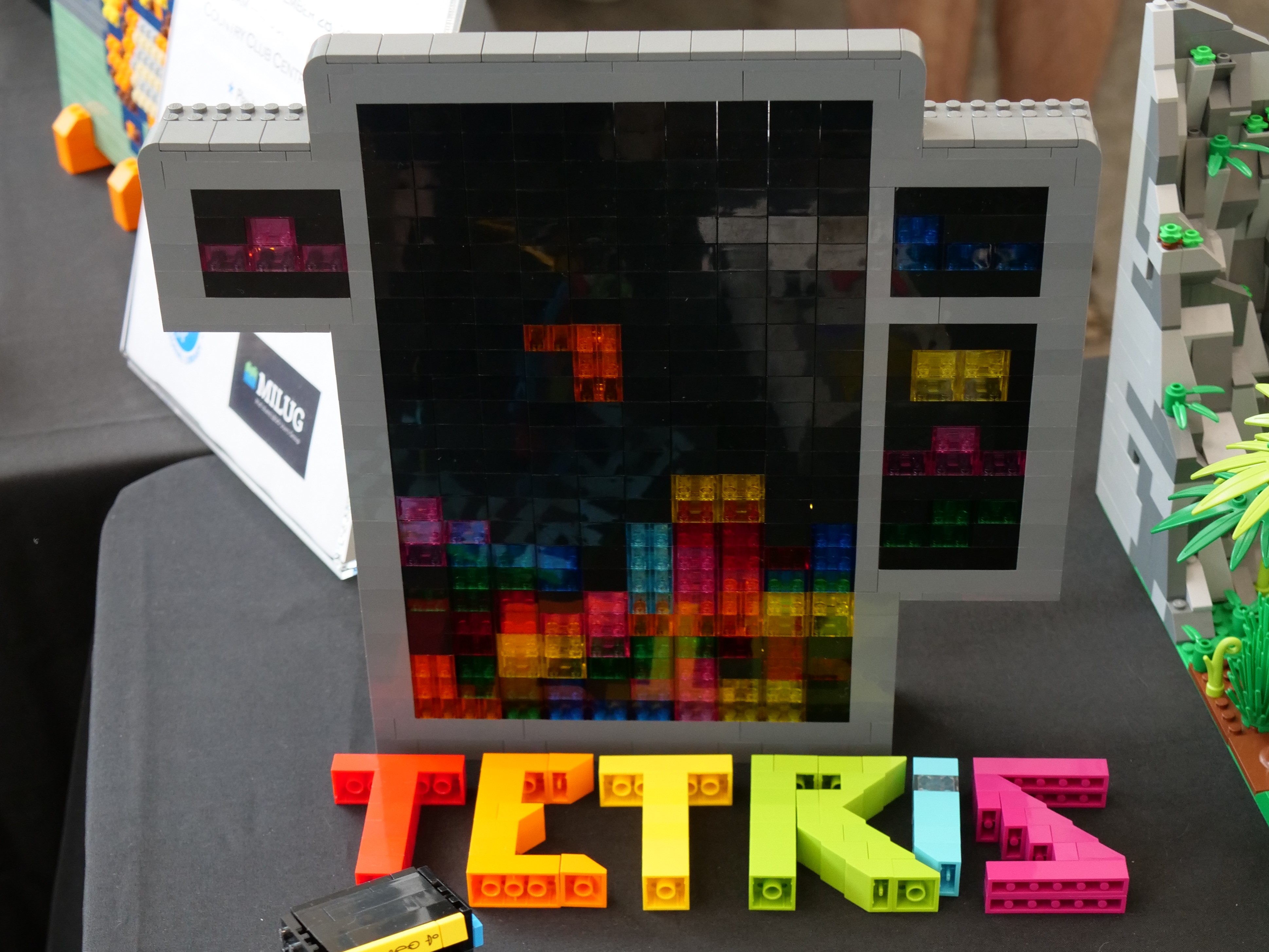 A couple of members also built mosaics in both themes including a Surprised Pikachu meme, Charizard, and Link from The Legend of Zelda.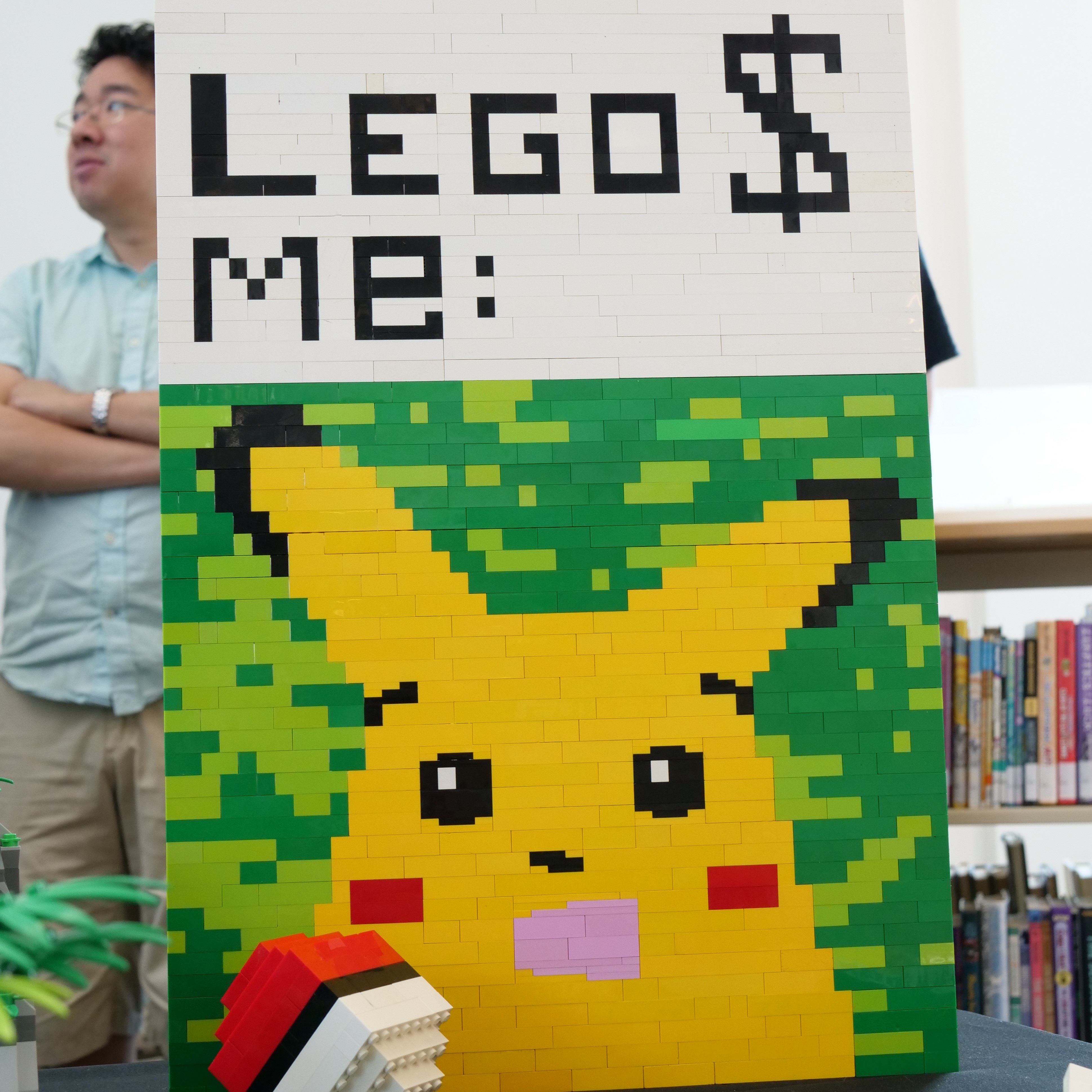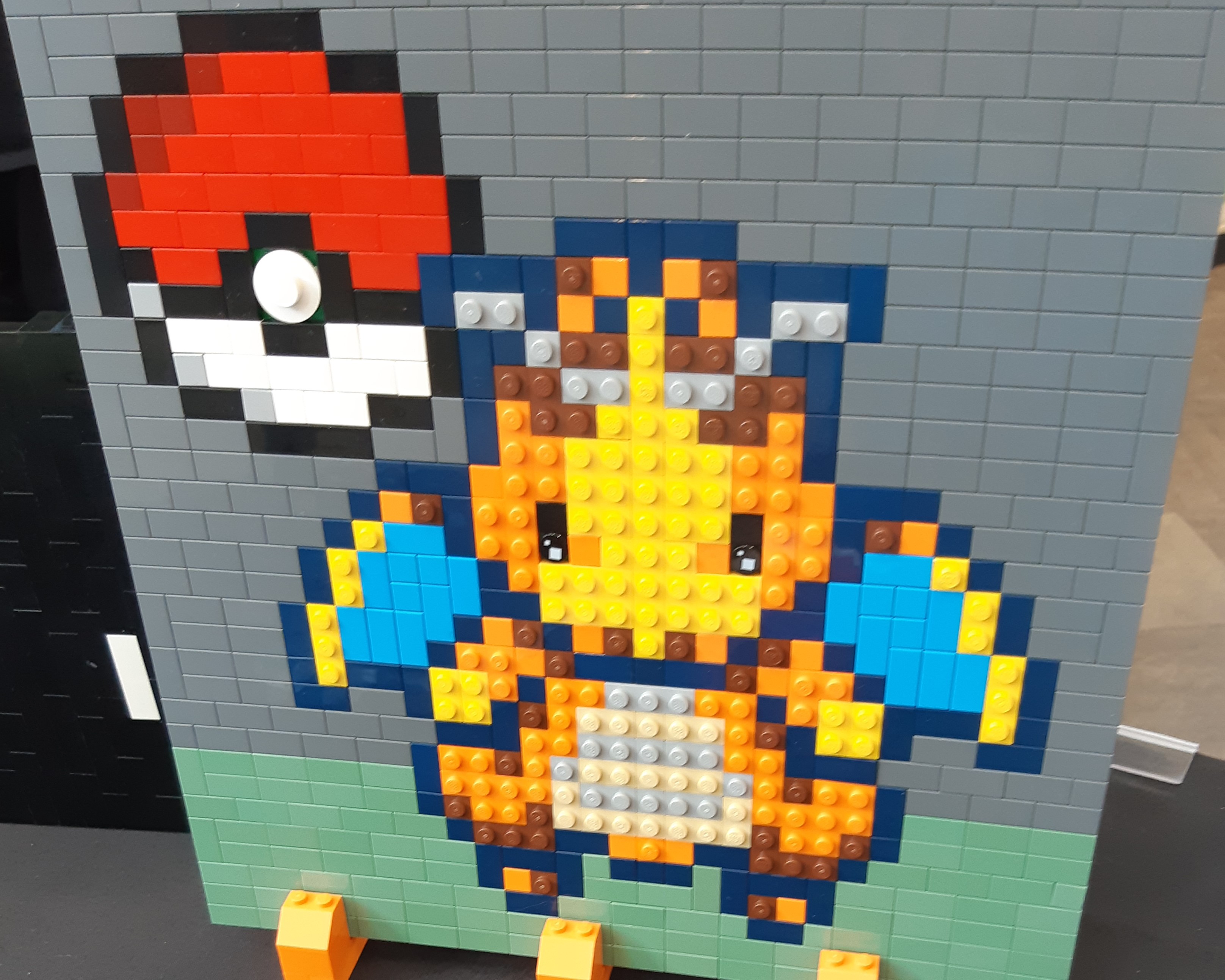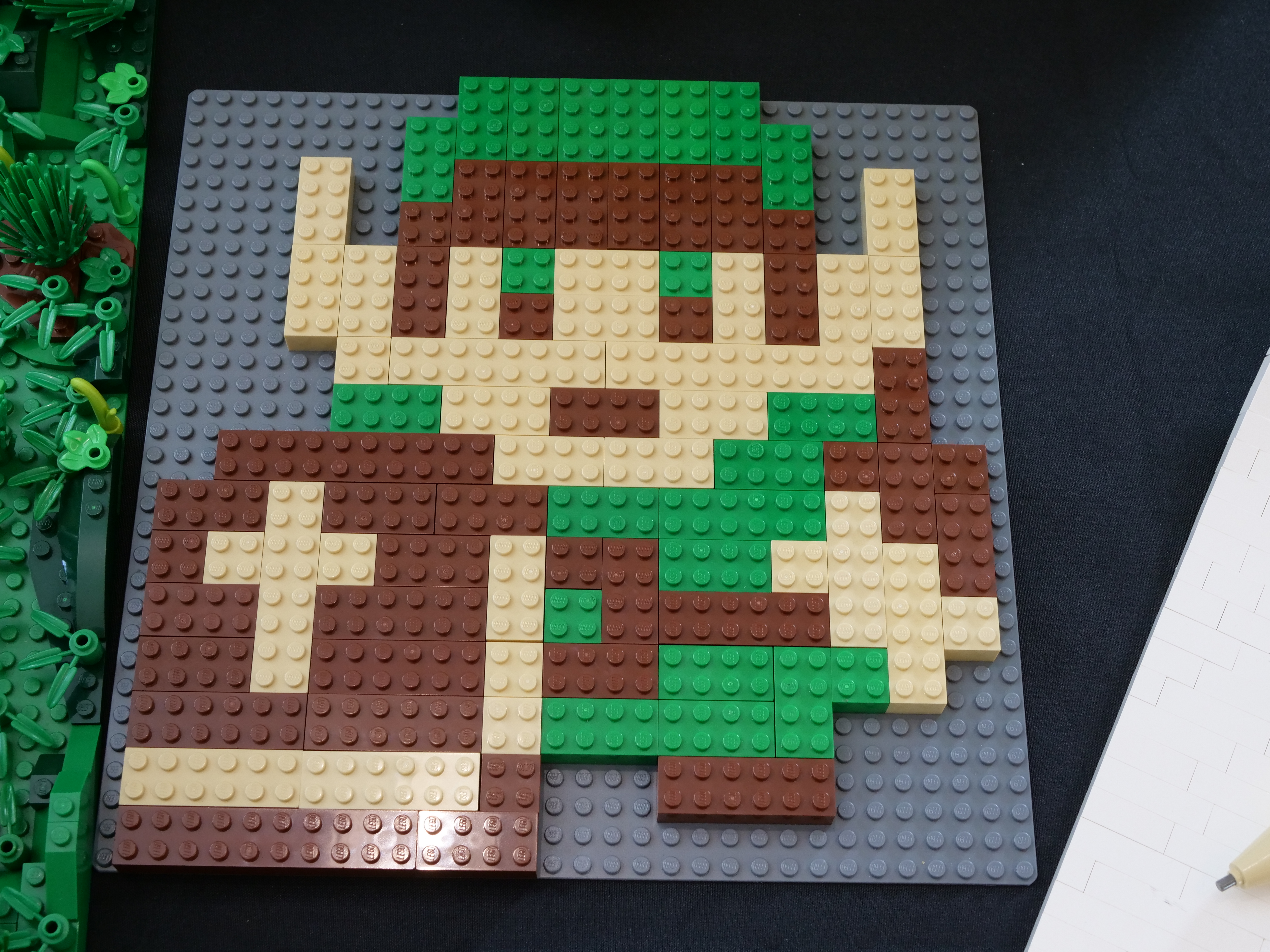 One of our members couldn't come up with a MOC for either theme and drew a blank.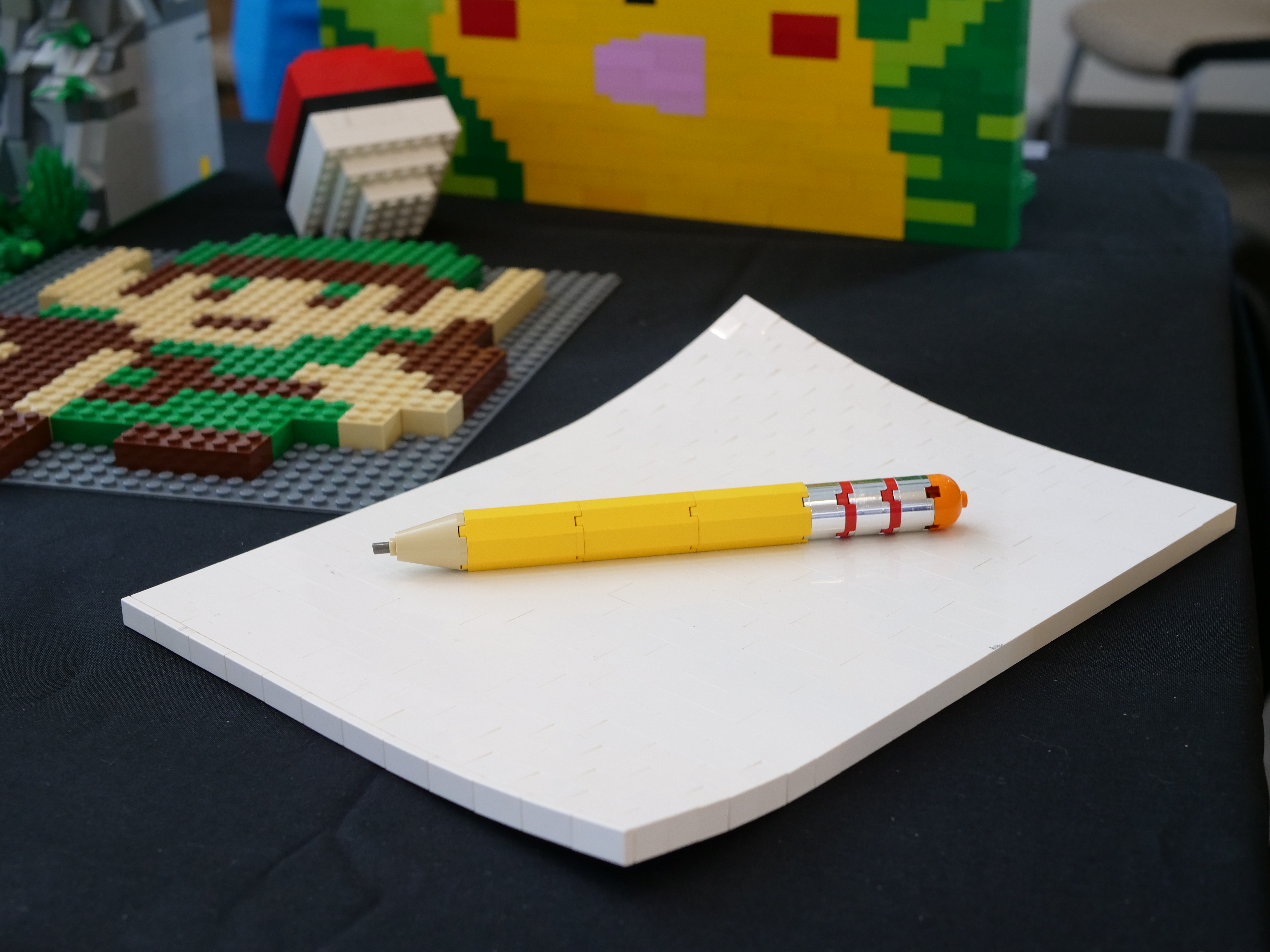 It was definitely challenging building in a theme most of us are unfamiliar with but it was a lot of fun too and we look forward to another challenge next year at GeekCon 2020!