Mid Island Brick Fest Contest!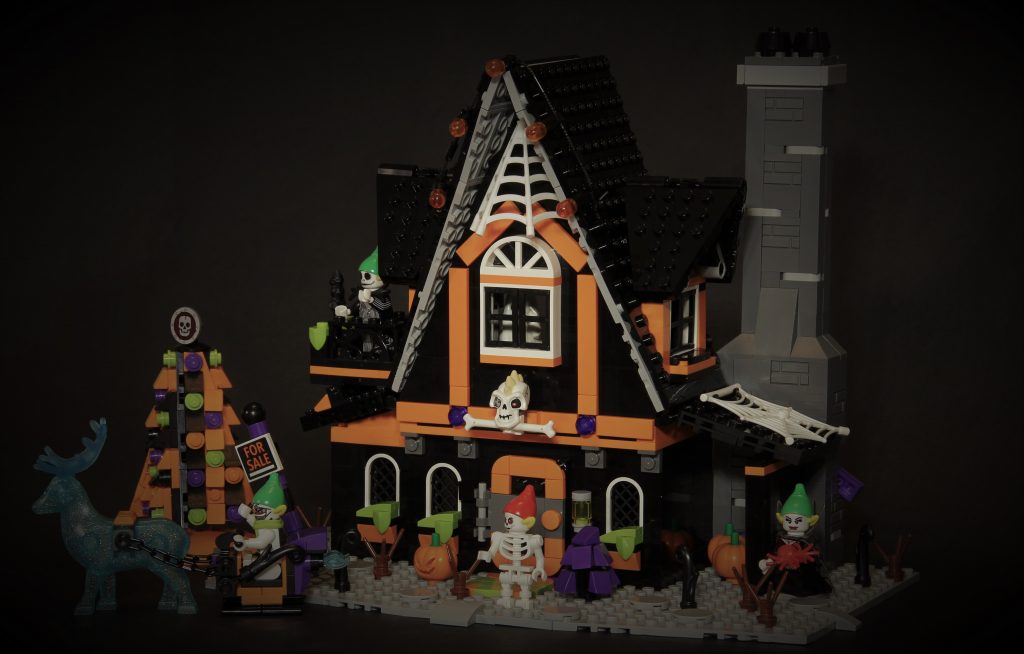 The Wellington Library branch is helping MILUG out by organizing a contest for the Mid Island Brick Fest. The contest is open to all ages – yes, we mean all! – so check out the details below!
Contest Details
Create a HAUNTED HOUSE out of LEGO® bricks

Please come up with your own custom creation rather than using an official LEGO® set but you can modify sets to add your own twist!
Please keep adult/sibling help to a minimum

Use your own bricks or borrow a kit from the Wellington Library branch

Please note that you cannot keep the LEGO® borrowed from the library

Bring your LEGO® creation to the Mid Island Brick Fest on Saturday, October 29th by 2pm to be eligible to win a LEGO® prize

Multiple prizes to be won!

Judging will be done by MILUG members and announced at the Mid Island Brick Fest at 3:45pm
Winners can pick up their prize from the library after 3:45pm

You do not have to be present to win but all contest submissions created with your own LEGO® must be picked up by 4pm

Option to display your entry at the library until November 12th
Age categories: 4-7, 8-11, 12-18, 19+
Mid Island Brick Fest Details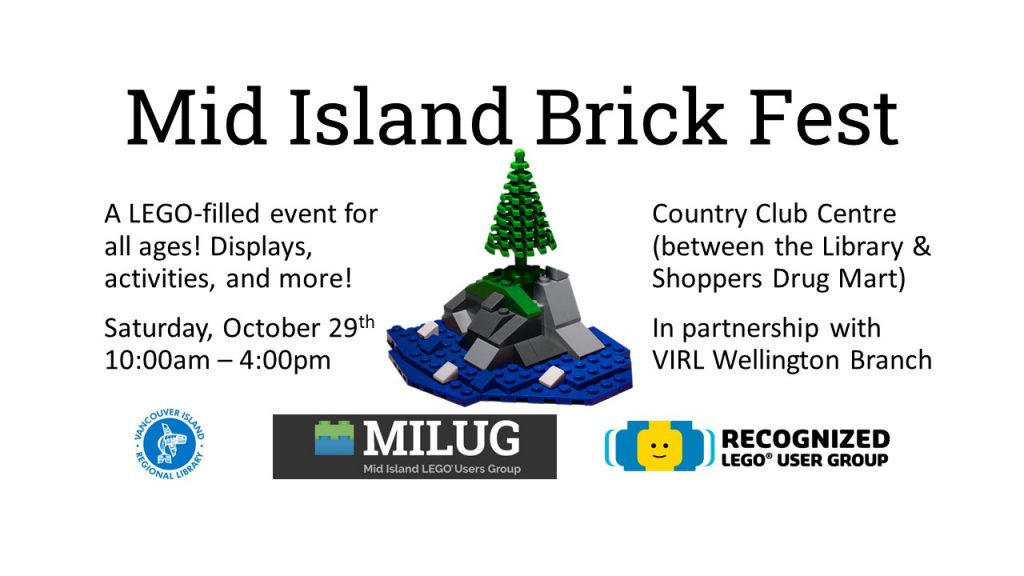 WHAT: Mid Island Brick Fest
WHEN: Saturday, October 29th 10:00am – 4:00pm
WHERE: Country Club Centre (between the library and Shoppers Drug Mart)
COST: Free
If you have any questions, please reach out to us at midislandlug@gmail.com or contact the Wellington Library branch.