Vancouver Island Exhibition (VIEx) 2018
MILUG participated in the Vancouver Island Exhibition (VIEx) August 17-19, 2018 held at Beban Park in Nanaimo, BC. This annual community event has been running for 124 years. It features traditional agricultural and livestock exhibits as well as a large home arts and hobbies component – a perfect fit for MILUG!
12 members contributed to our largest collaborative display to date spanning 16 feet long and 4 feet deep. The rural scene included a hobby farm and wheat field filled with horses, chickens, pigs and even a lobster pen! We always like to include some movement and for this show we had a train and grain silos as well as two working turbines!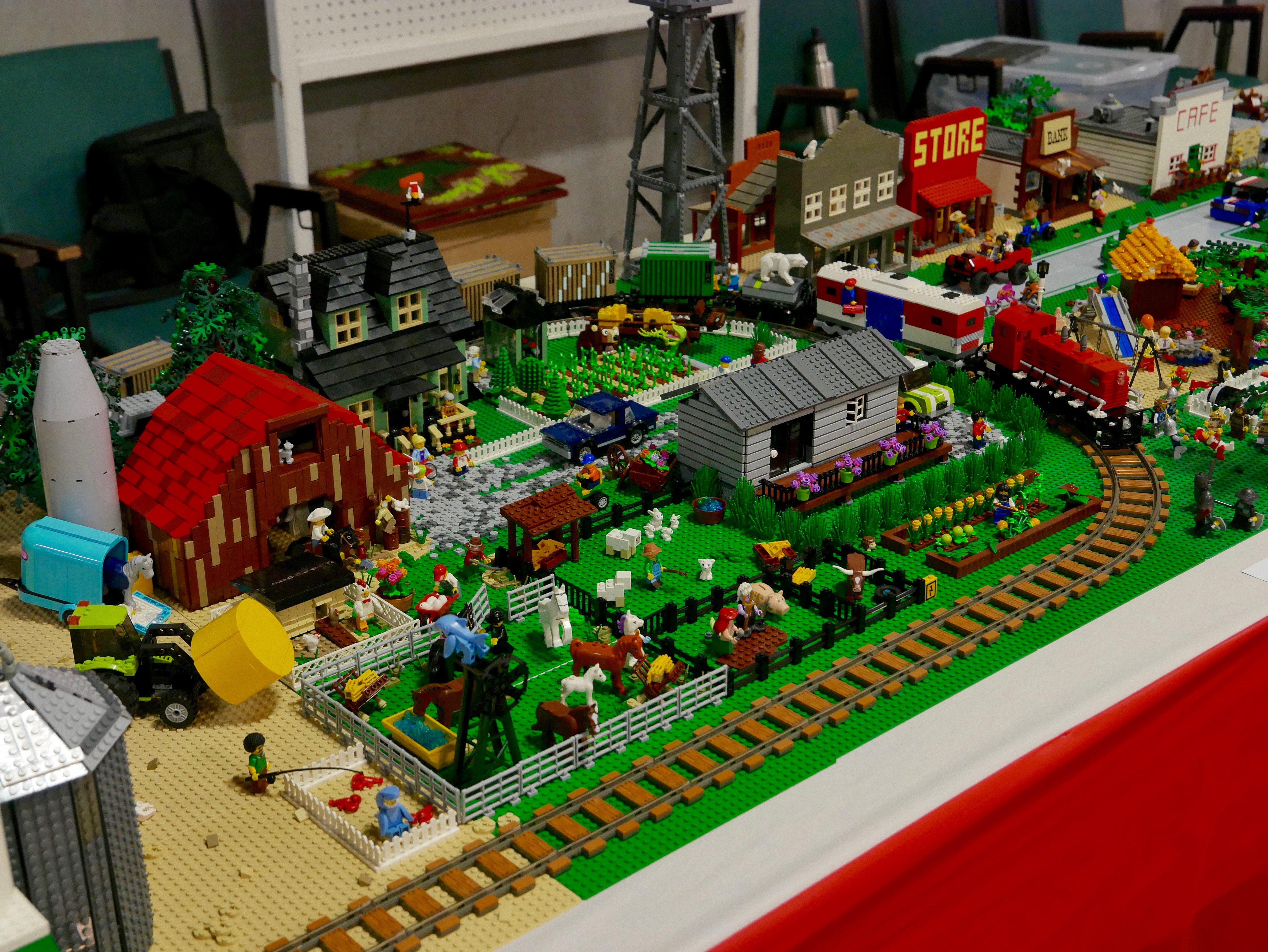 The western town featured a saloon, post office, gas station, café, general store and bank with a robbery in progress. If you had a keen eye then you may have spotted the elephant. Did you notice our nod to the mid-island? – Goats on the roof!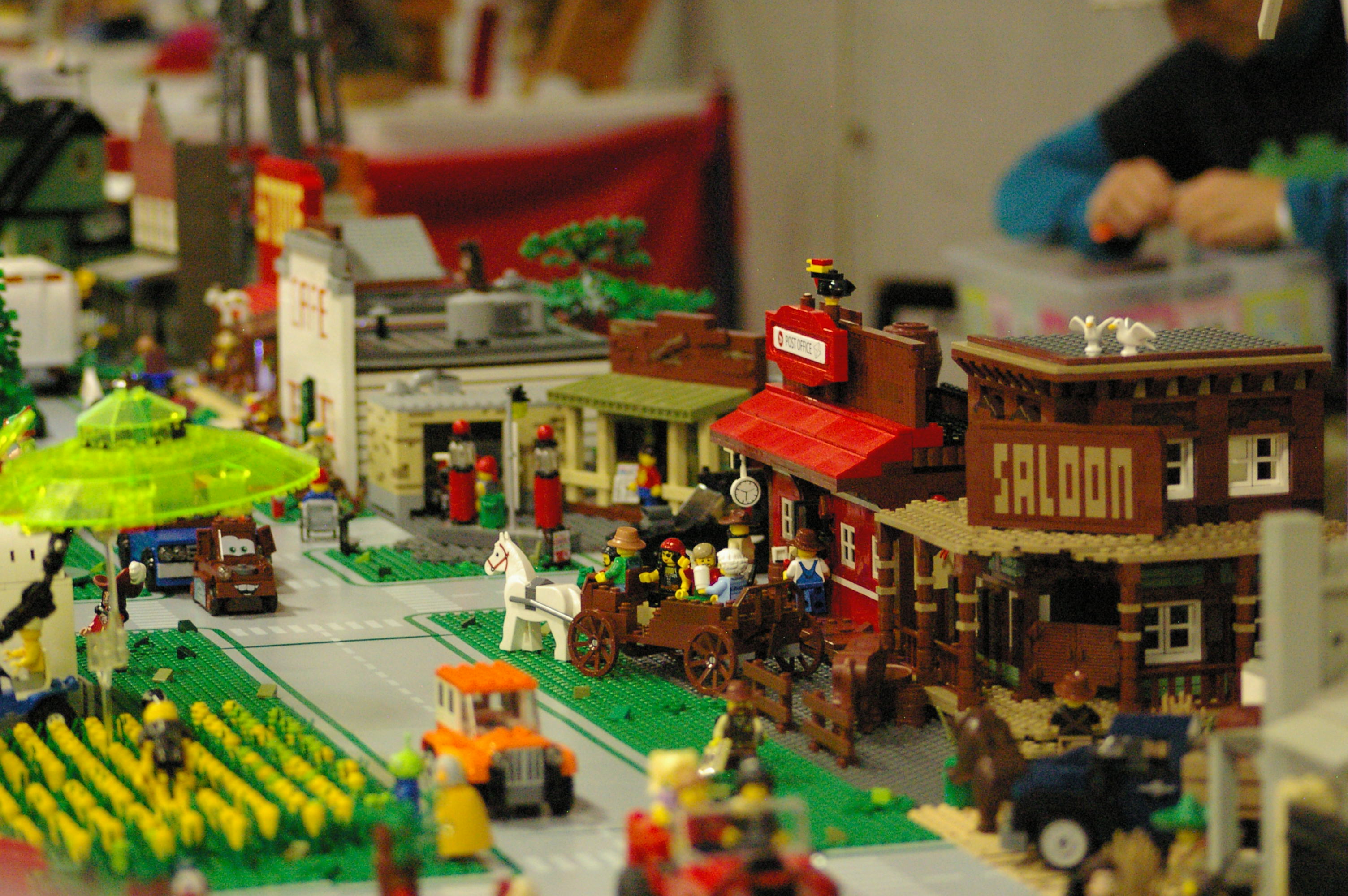 The VIEx includes a vintage tractor show and dog agility competition and so did we! Watch out for the UFO in the corn field – hopefully the aliens are only interested in cows! Do you notice anything in the pattern left by the crop circles? Check out our Facebook page to see a photo of the corn field and other photos of our display.
We look forward to participating at the VIEx for the 125th anniversary celebration in 2019!