A Race to Finish the Creator Dune Buggy!
A common activity at LEGO conventions is a build challenge of some kind – speed build, box build, bag build, etc. I've even participated in a mitten build! At our July meetup MILUG members participated in a Box Build Challenge with Creator Dune Buggy (31087).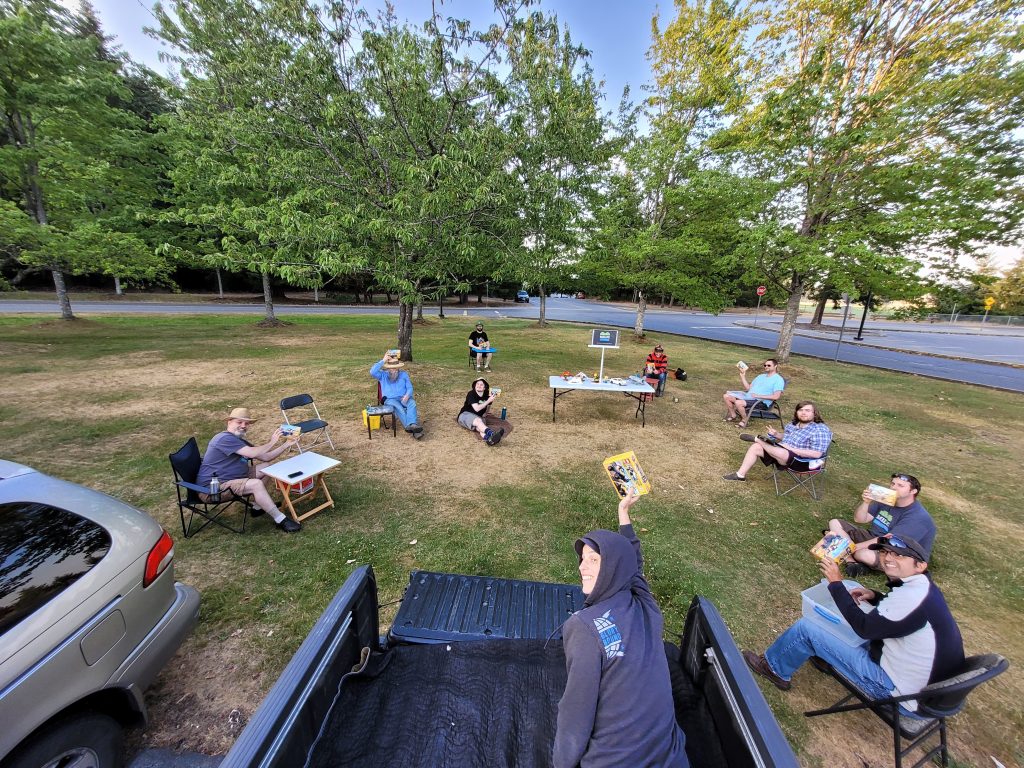 The idea is to build the set as fast as you can WITHOUT using the instructions! You can use the pictures on the box which helps with the outer structure, but trying to figure out the inside can be VERY tricky! Whoever finishes the fast with the fewest errors is crowned the winner.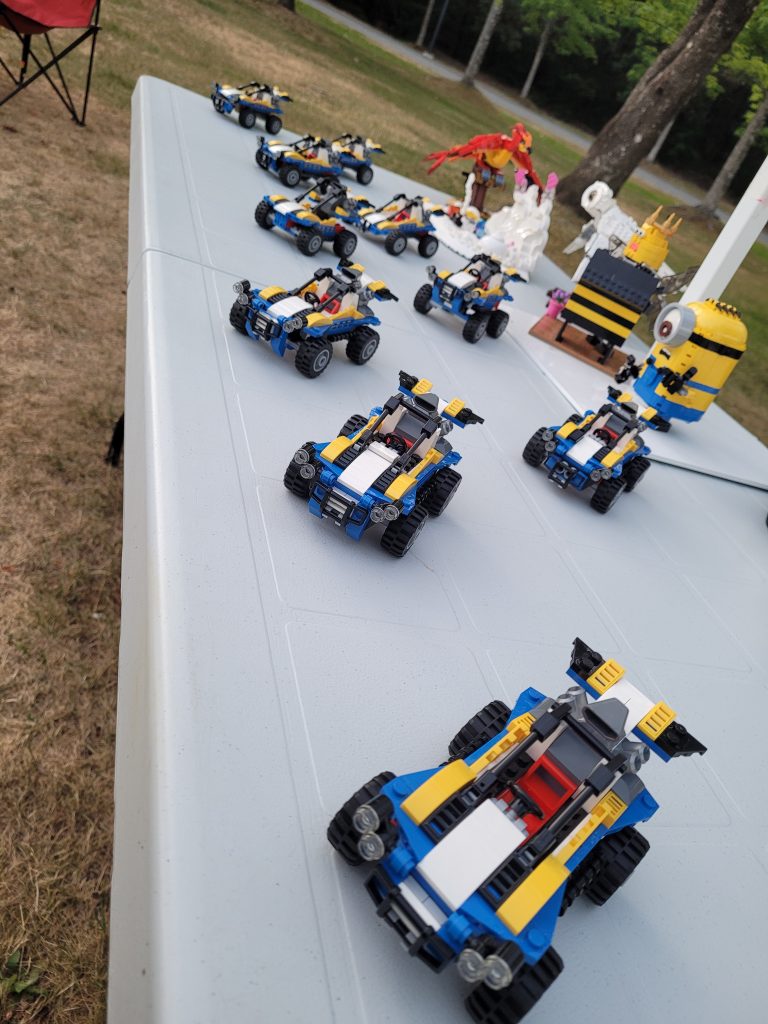 As you can see the final model turned out very differently depending on the builder. This set was particularly challenging because it is a 3-in-1 set so there are more pieces than you actually need and some pieces are used in a creative way since they are more pertinent to one of the other two models. Some of the Dune Buggies were long and some were short, some were low profile and some were 4x4s! Some members used almost all the pieces and others had lots left over. It was fun to see how they all turned out just a little bit differently!