MILUG Meetup August 4, 2021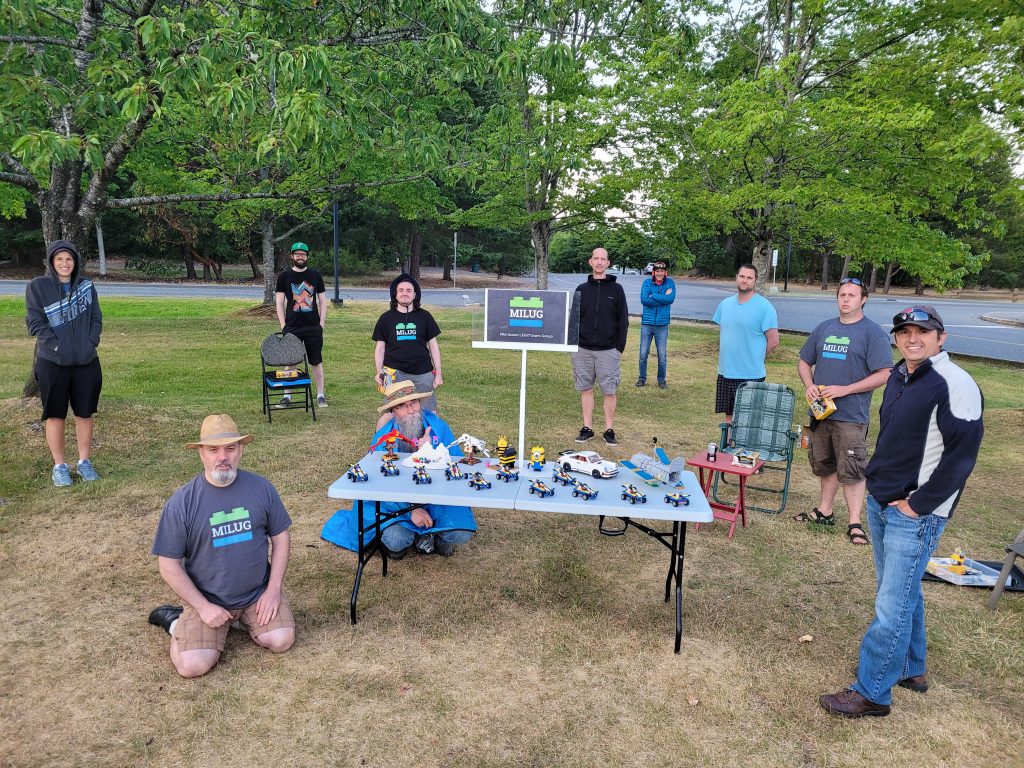 Our monthly AFOL (Adult Fans of LEGO®) meet-up is the first Wednesday of every month. Our next meetup is Wednesday August 4, 2021 from 7:00pm to 9:00pm. We will be meeting OUTDOORS IN-PERSON (see below for the online option) at the Beban Park parking lot (see specific instructions below).
This is an open event for anyone 19yrs+ interested in LEGO®. Any AFOL (Adult Fan of LEGO®) is welcome whether you collect sets, build sets or build your own creations, whether you have been building with LEGO your whole life or are brand new to the hobby, and whether you love City, Technic, Friends, Duplo, Star Wars, Ninjago, or any other theme, or just building with loose bricks! Come share your love of LEGO® with us. We love to meet new folks!
Show & Tell: We will place a table in the centre of the space to display sets/MOCs or other LEGO related items, so please bring something to show everyone!

We will be doing a LEGO Trivia Activity/Quiz. 
Membership is not required to attend your first meet-up so come out, meet our members (we're really friendly), have a drink (not required) and find out what LUGs (LEGO® User Groups) are all about!
Safety:
Please maintain 6ft between people.
Masks are not required when maintaining 6ft from others.
If you will be within 6ft from others please wear a mask out of respect for different comfort levels.
You are welcome to wear masks the entire time even if there is more than 6ft between people if that is your comfort level.
Where:
IN-PERSON at Beban Park (2300 Bowen Rd, Nanaimo, BC V9T 3K7). We will try to meet on the grass (red circle) near the basketball hoops by the playground. You may want to bring a chair or blanket to sit on, and a small table to build on. If this area is being used then we will meet in the area across the parking lot (blue circle) and park our vehicles in a circle similar to what was done last year in the photo above. There are bus stops on Bowen Rd (yellow circle) for those who may be travelling by bus.
ONLINE: We will try to provide Google Meet for the business portion of the meeting (approx. 7:30pm-8:30pm) for those who are unable to join us in person. Please contact us in advance at MidIslandLUG@gmail.com or message us on Facebook (@midislandlug) for the link to join the meeting.