Curious Comicon — Back After 2 Years!
Curious Comicon was back after a two year hiatus due to the pandemic. This is a unique event run by a non-profit organization with all money raised through vendors and the silent auction going towards a local charity. This year, Curious Comicon raised almost $4,500 for Nanaimo Child Development Centre.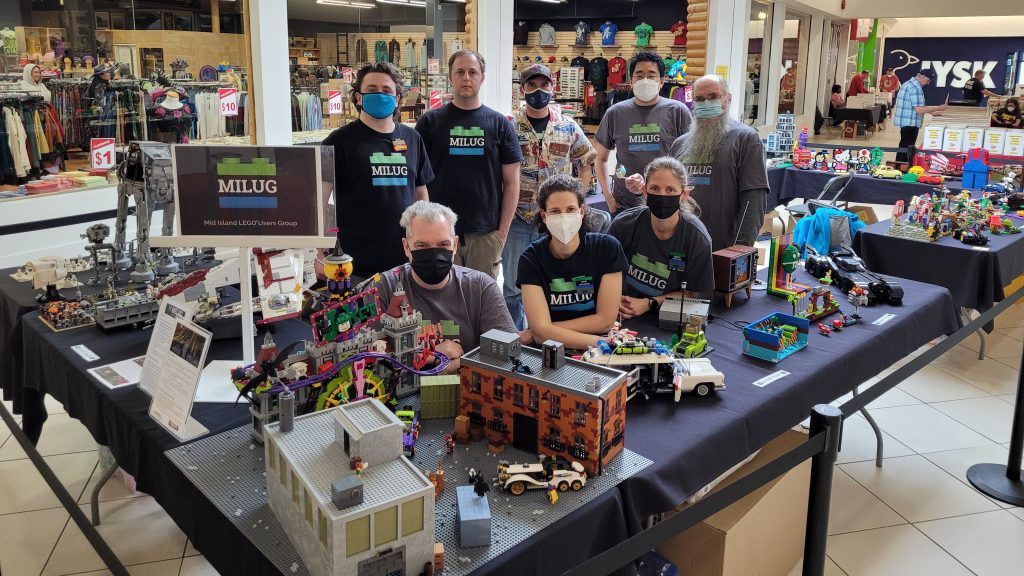 MILUG was excited to be back at this community oriented event with our biggest display ever. Curious Comicon is a free, family friendly event that celebrates gaming, comics, and everything related to geek culture. To embrace the theme, MILUG members built sets and MOCs related to comics and pop culture more broadly. Check out some of the highlights below!
Batman
Star Wars
Mario
Pokemon, Zaxxon, and Hulk
Stranger Things
Tachikoma
Jurassic Park and Ghostbusters
Random
To see more photos check out our album on the MILUG Facebook Page. We also made the photo reel in our local newspaper! Thank you to our community for coming out and supporting this great event!