The Model Train Show is Back on Track!
The last time MILUG attended the Nanaimo Model Train Show, we won Best in Show. Then the pandemic hit and everything was postponed, then put on hold, then cancelled. Nobody thought it would be two years before our local flagship train show was back in operation. MILUG members really enjoy the atmosphere of the train show and the hands on fun of rearranging the display throughout the day, switching up the trains and adjusting the layout.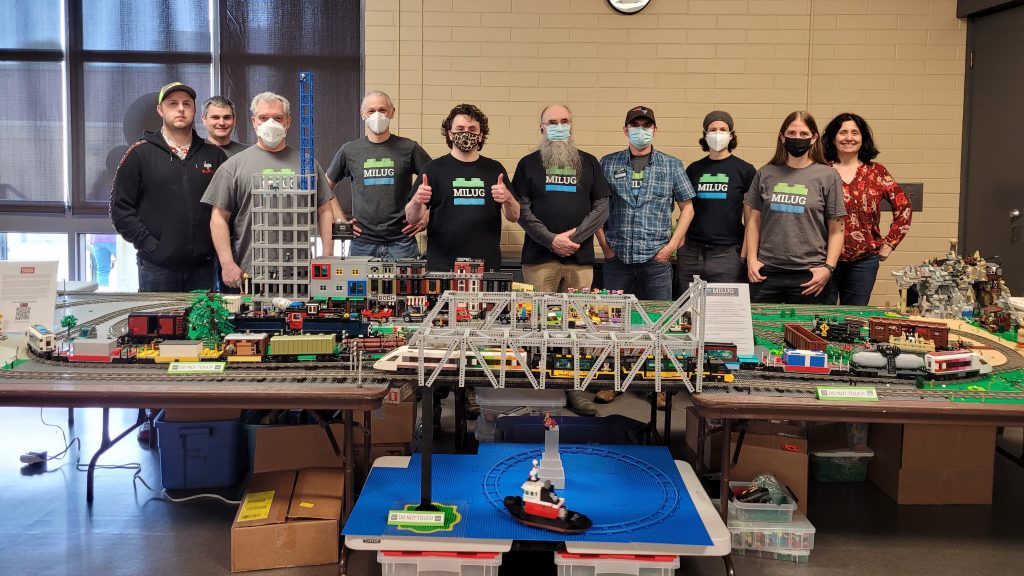 This year we had two layouts. One layout was elevated to show a working rotary dumper created by member Peter Trotter. Check it out in action below.
The other layout had two loops of track as well as an additional loop for the tugboat circling below the two train bridges.
Train fans and LEGO fans of all ages loved checking out our layout with all the movement and little micro scenes created by our members.
For more photos, check out our album on the MILUG Facebook page! See you next year when we hope to bring a LEGO train building workshop to the show!