LEGO's 90th Anniversary 2×4 Brick Build Night
MILUG celebrated LEGO's 90th Anniversary with a 2×4 brick build night! Members were given only 2×4 bricks to build with and came up with some amazing models in a very short amount of time! This was our first in-person activity in a very long time and it was great to spend some time building together.
The power of play is at the heart of every AFOL, and MILUG members demonstrated that with their awesome creativity building with only 2×4 bricks. Members built sets from LEGO's 90 year history, iconic LEGO elements, and models that evoke a sense of community. We also had some members building from home (they joined us via Google Meet) and their photos will be added once they are available.
LEGO Sets Recreated in 2×4 Bricks
Iconic LEGO Elements Made from 2×4 Bricks
Models Built from 2×4 Bricks that Evoke a Sense of Community
Nanaimo Science graciously shared their space with us so when the clock struck 9pm it was time to set up our final display.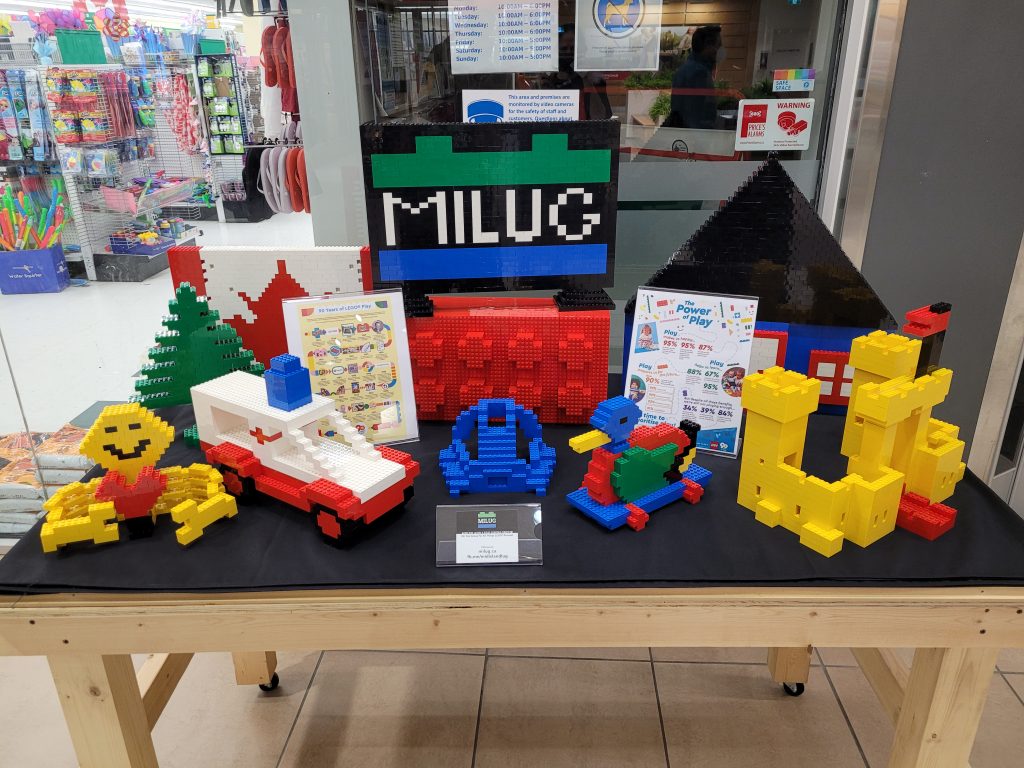 You can check out the final display in front of the Wellington Branch of the Vancouver Island Regional Library at Country Club Centre (3200 North Island Highway). It will be on display for the month of June. See what you can build with 2×4 bricks and share it with us on Facebook or Instagram. Don't forget to tag @milug.ca so we can see what you've created!