MILUG Goes Big at VIEX!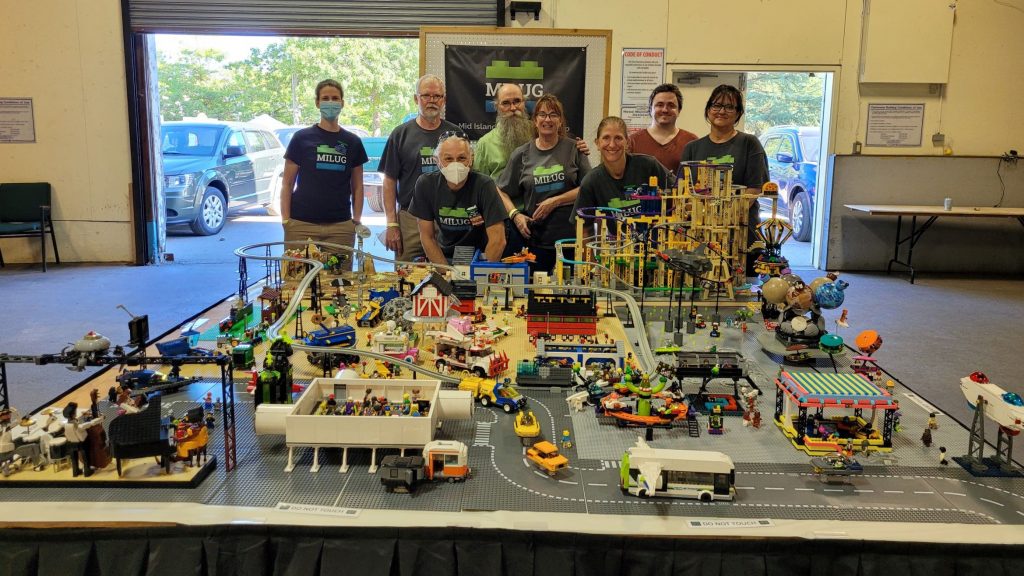 Numerous format changes to the Vancouver Island Exhibition (VIEX) during the pandemic meant a virtual event in 2020 and no Home Arts component in 2021. So MILUG was excited to be back at the VIEX in-person this year! To top it off, the organizers asked us if we wanted to double our floor space. We brought a number of different displays and more activities than previous years.
Fans of the fair always love when we recreate the fairgrounds in LEGO®, but we wanted to do something different this year. So we brought VIEX to space!
To celebrate the theme of the fair – Better Together – we built models of things we thought went better together! Models include fries and gravy, x's and o's, a lock and key, and many more. Other models included a LEGO® set like the sock and Adidas shoe or LEGO® Collectible Minifigures like Wile E. Cayote and Road Runner. What else do you see that goes better together?
Four members also worked together to build a mosaic of part of the VIEX 2022 Better Together logo and it turned out pretty good! We built it on four 32×32 base plates so it was a bit tricky to put together.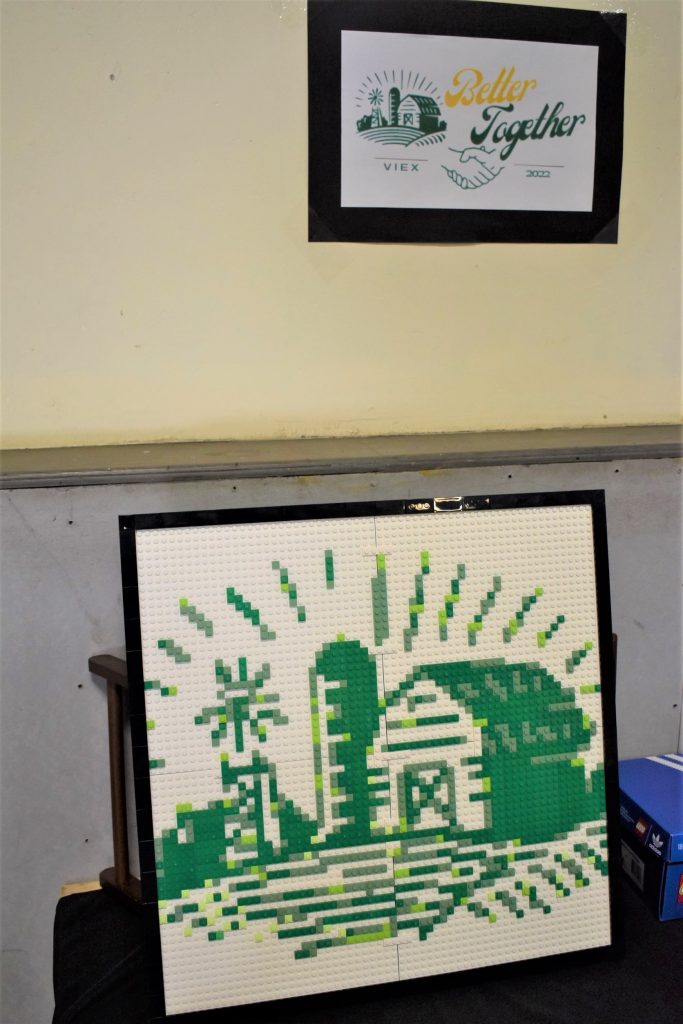 A small MOC (My Own Creations) and set display was dominated by a custom roller coaster created by one of our newest members, Hugh. Hugh combined 3 sets of the LEGO® Roller Coaster (10261) to create his layout. It was a huge hit among both young and old!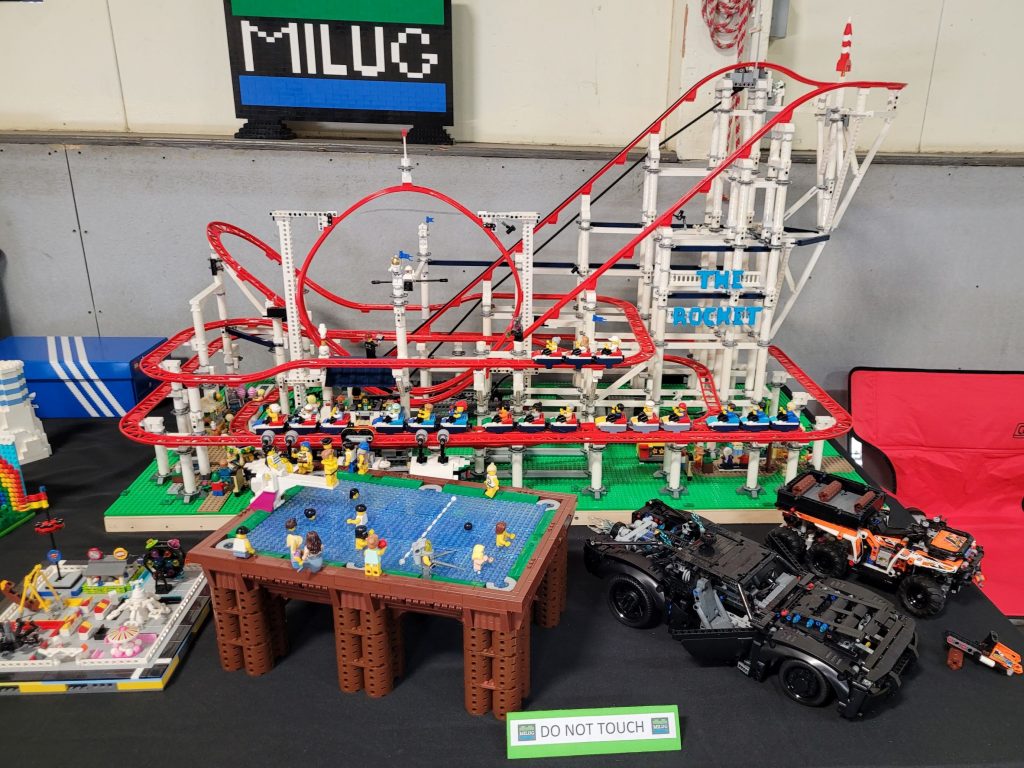 LEGO® fans of all ages were super excited to see that we brought back our play brick and wacky race ramp. Racers included toddlers, kids, teens, and adults.
New this year was our build a train car activity. MILUG put together a basic train layout and had some flat deck trains waiting for people to build a creation to place on them. We had all sorts of creations whizzing around the track including spaceships, robots, and even a banana!
We also had a contest to guess how many tires were in the container. Here are our contest marshals making sure we had the count correct. The winner won a LEGO® Technic set generously provided by one of our MILUG members.
The MILUG displays and activity stations were a huge hit among the 16,000 people drawn to the VIEX over the 3 days of the fair this year. How will we ever top this next year?!