Cars, cars and more cars! – Ladysmith Show & Shine, 2022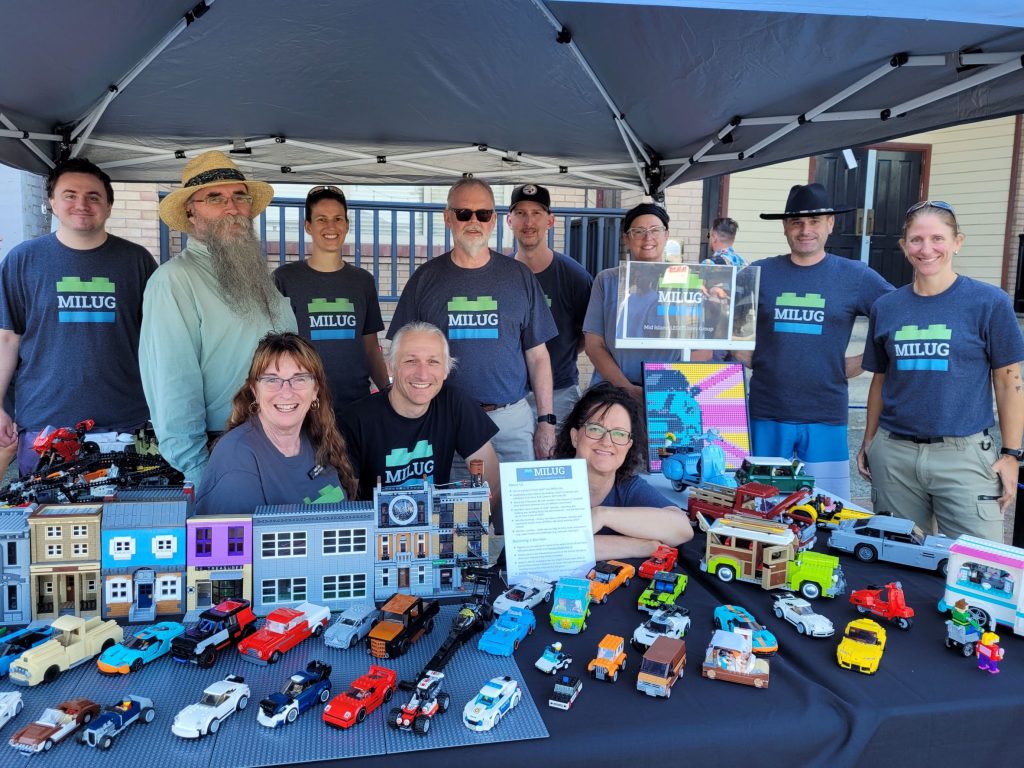 The Ladysmith Show & Shine is a fantastic community event held August 20, 2022 in the quaint town of Ladysmith, BC. This was our second year attending and we were excited to be invited back. The weather was perfect and it was a nice change to be outside for an event.
This family-friendly event sees hundreds of cars line up down Canada's Best Main Street in Ladysmith's historic downtown. There are classics, muscle cars, electric cars, and even LEGO® cars! MILUG upped our game this year and brought 50 cars to the Show & Shine.
Similar to our 2021 display, we again had a minifigure show & shine of our own.
We had so many cars that we had to create an overflow car lot!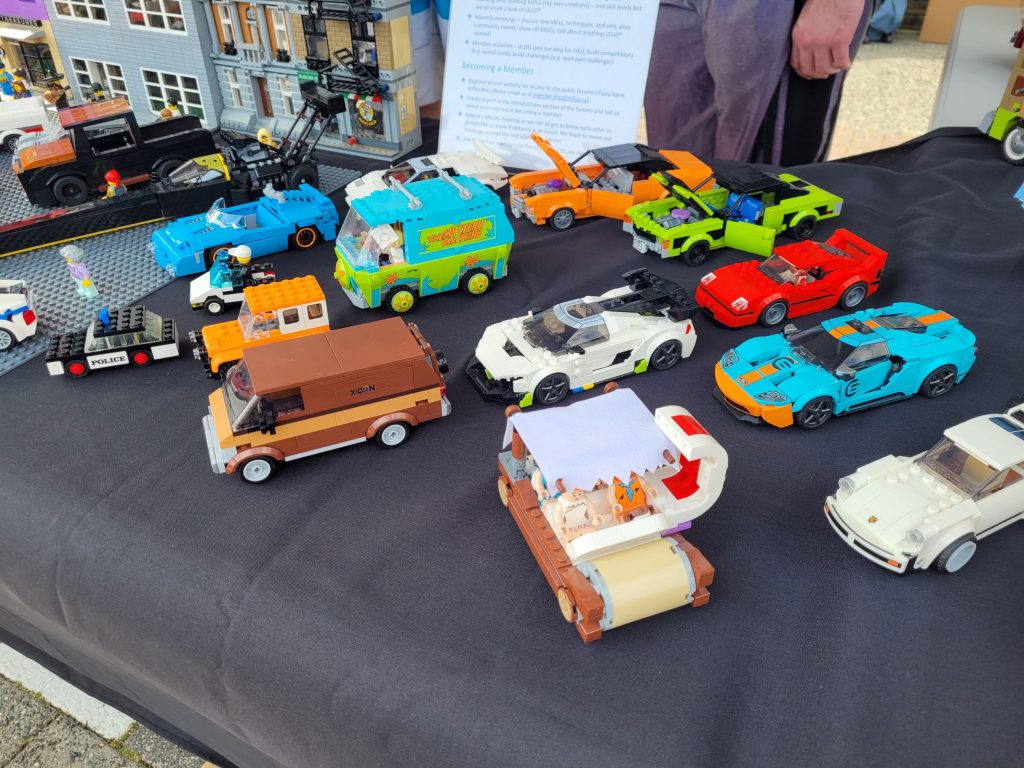 We also had a number of LEGO® Technic vehicles on display including sets new and old, and some modified sets.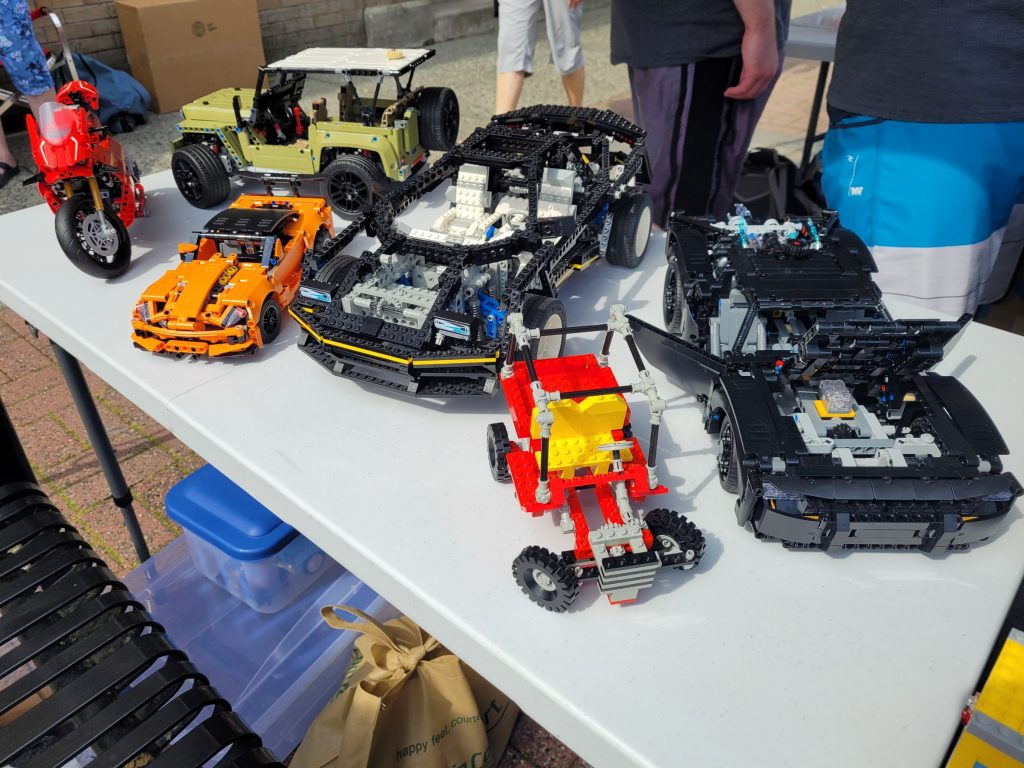 There were also a number of large-scale vehicles including both sets and MOCs (My Own Creations) and even a few little scenes.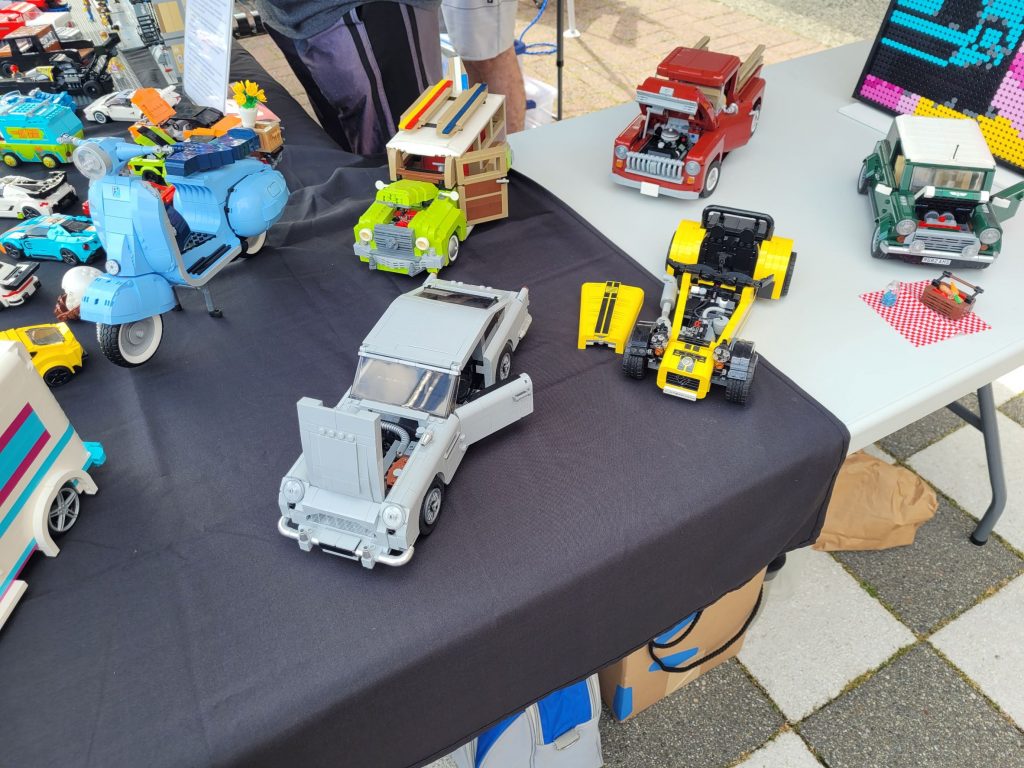 What goes better with a car show in the summer than ice cream!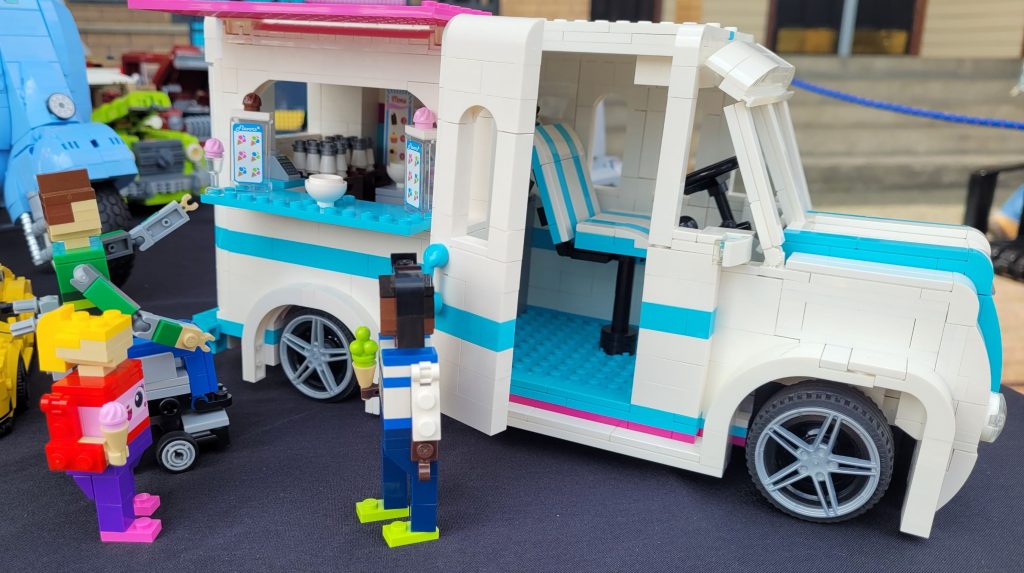 In addition to vehicle models there was also a MINI Cooper mosaic using pieces from the Andy Warhol LEGO® Art set (31197).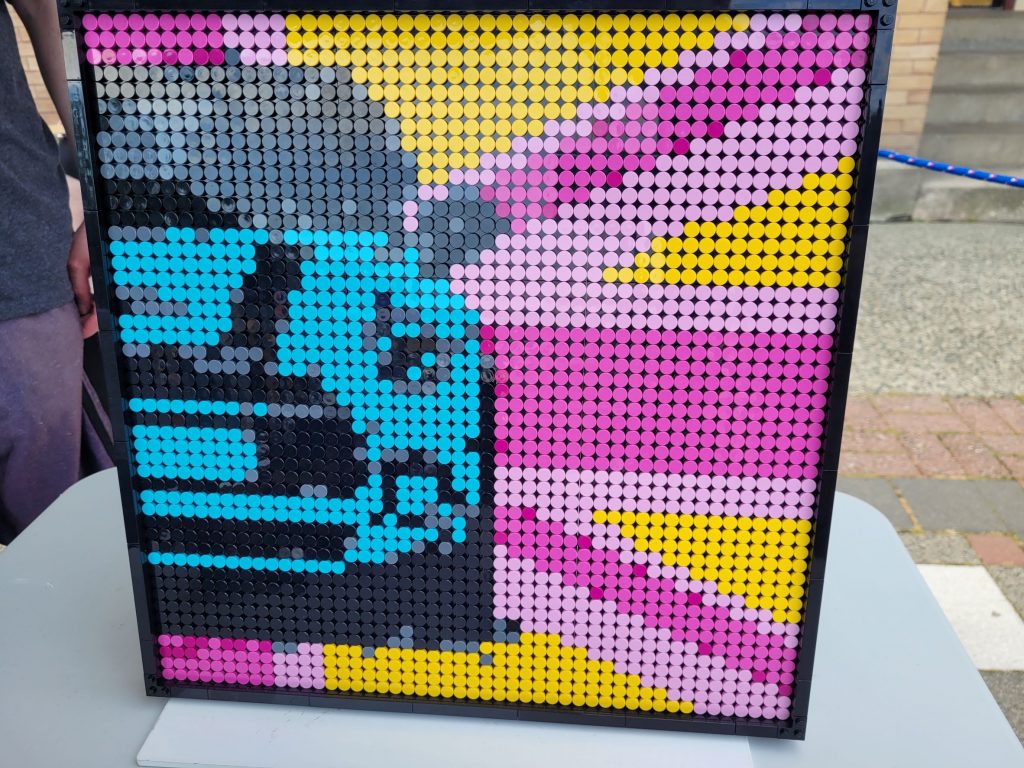 This event is a lot of fun to participate in and next year we hope to bring our wacky race ramp so LEGO® fans of all ages can do some building and get in on some races at the Ladysmith Show & Shine.
See you all next year!