Halloween Howler Haunted House
MILUG members came together to build a haunted house for the Curious Comics Halloween Howler on October 30, 2021.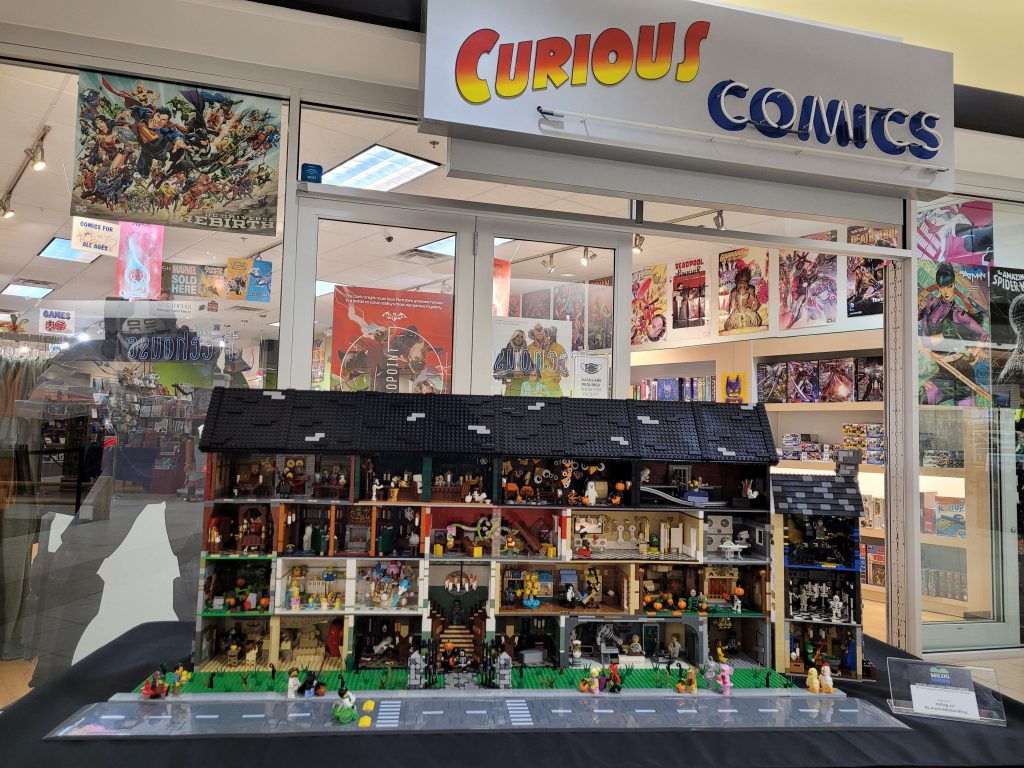 This year we decided to create a massive haunted house! At the centre of the mansion is a haunted entry with a grand staircase. Off of the staircase is a variety of rooms from a mummy's tomb to a pumpkin den to a very frightening nursery! Members had a lot of fun coming up with different types of rooms with lots of skeletons, ghosts, sorcerers, witches, scary creatures, and even Jack Skellington and Sally. Owly McOwlface's Hootin' Hoedown even featured a moving owl and lots of moving eyes all over the room.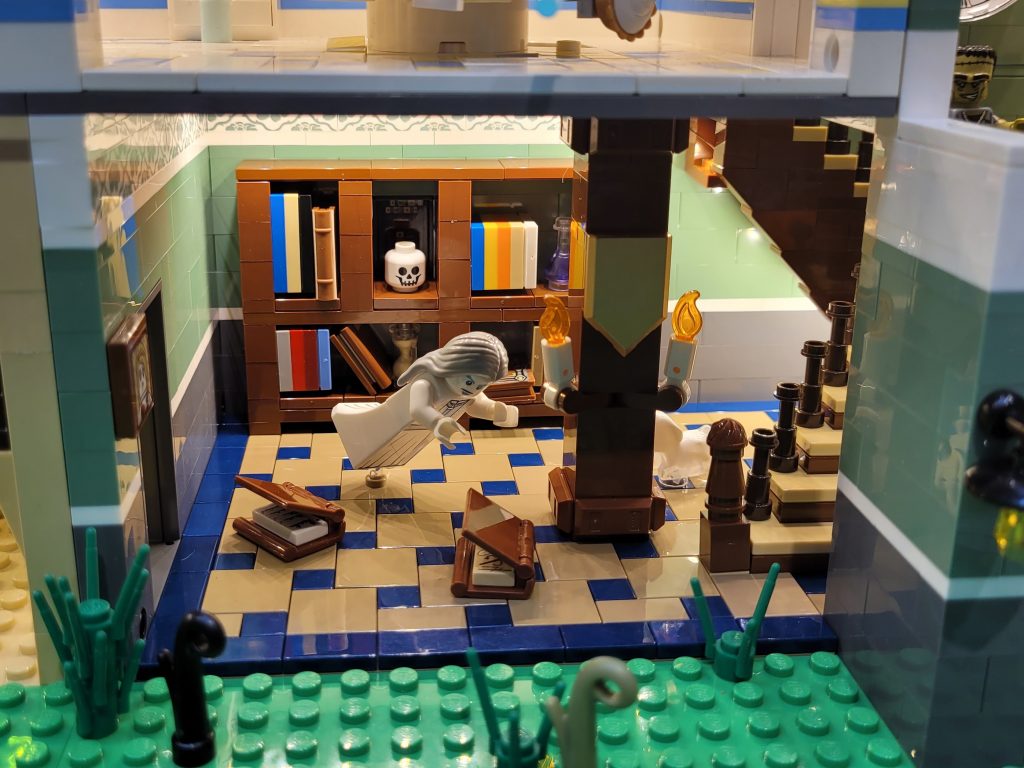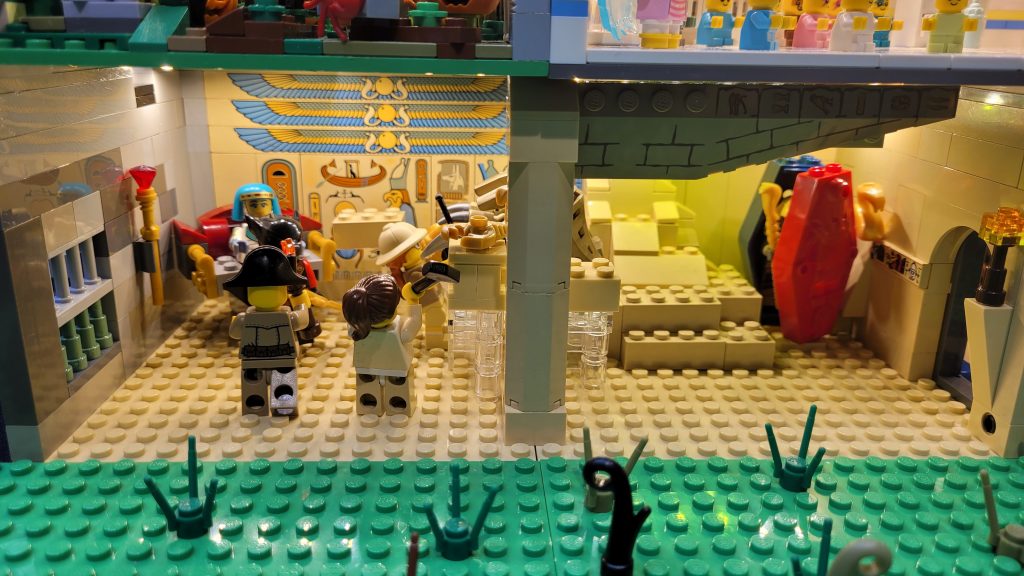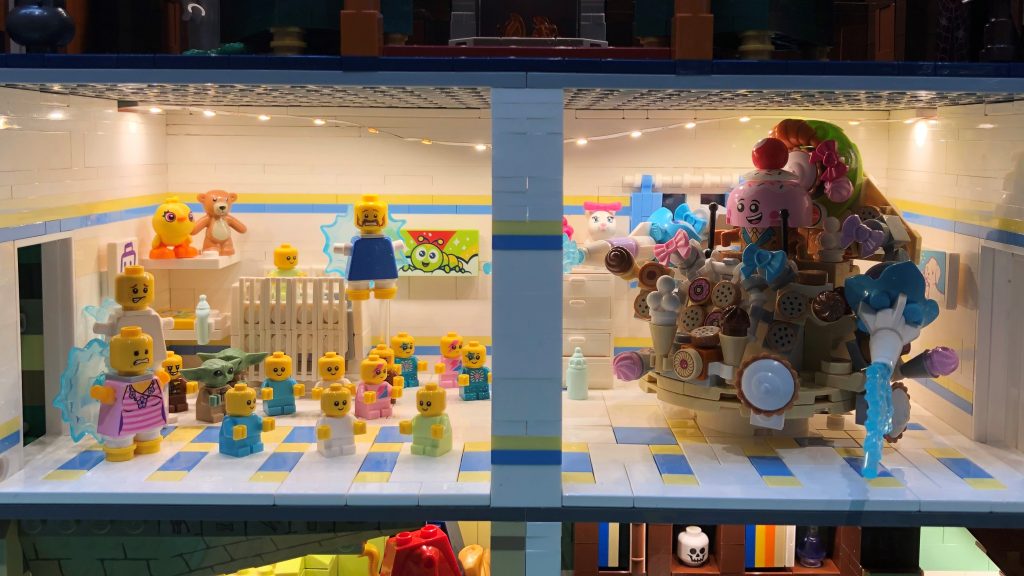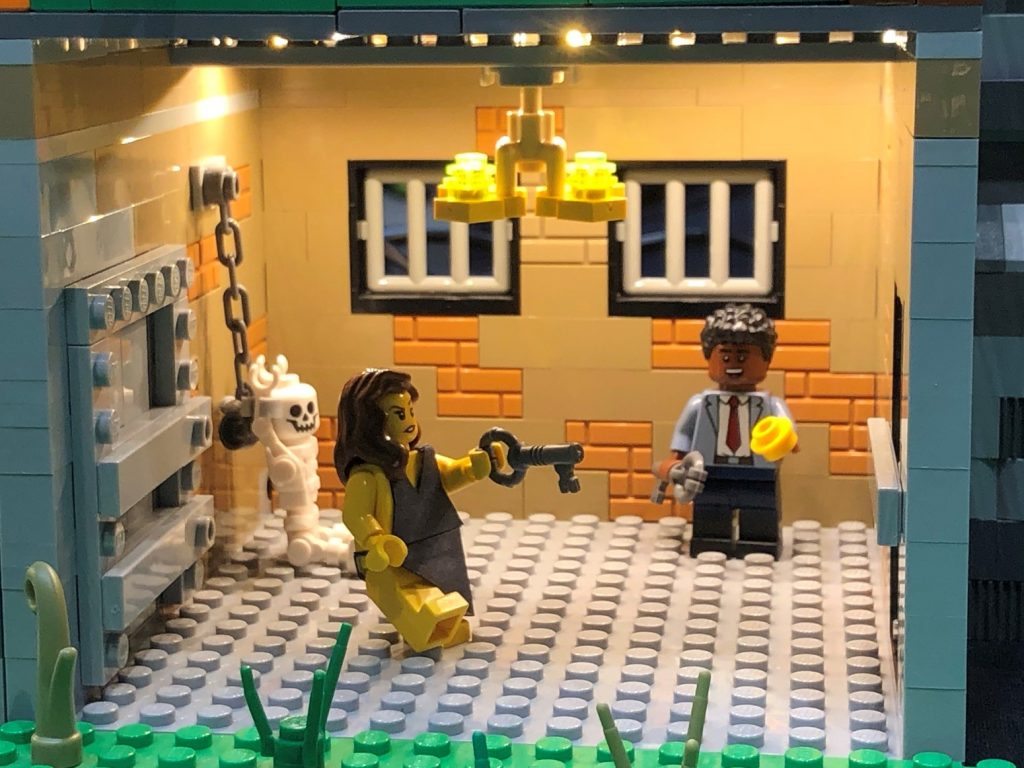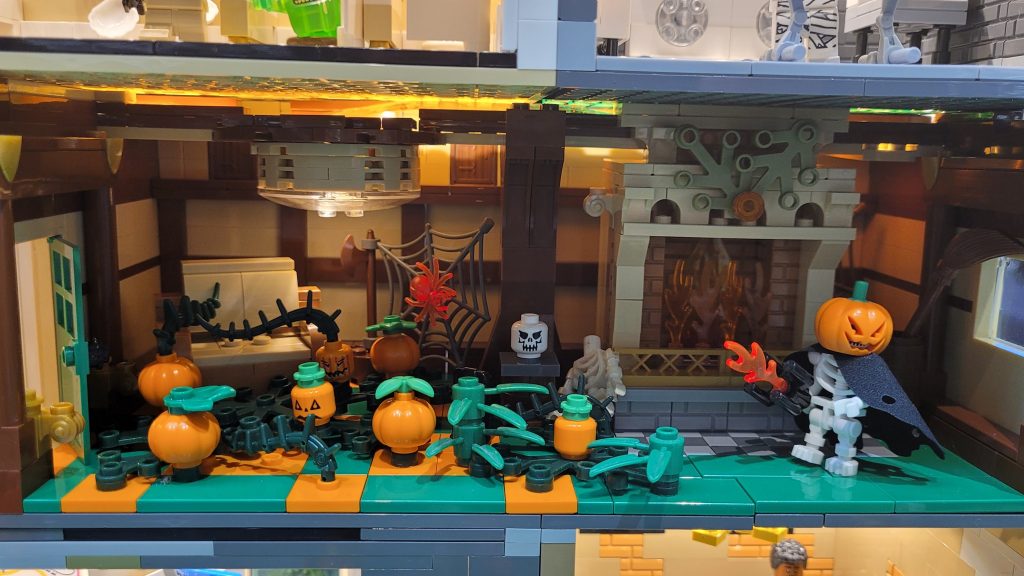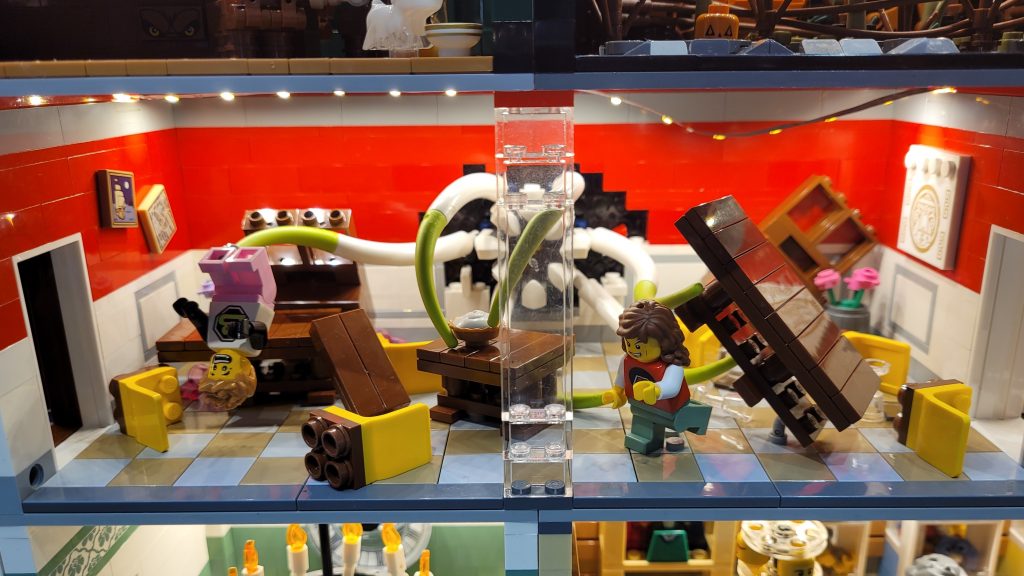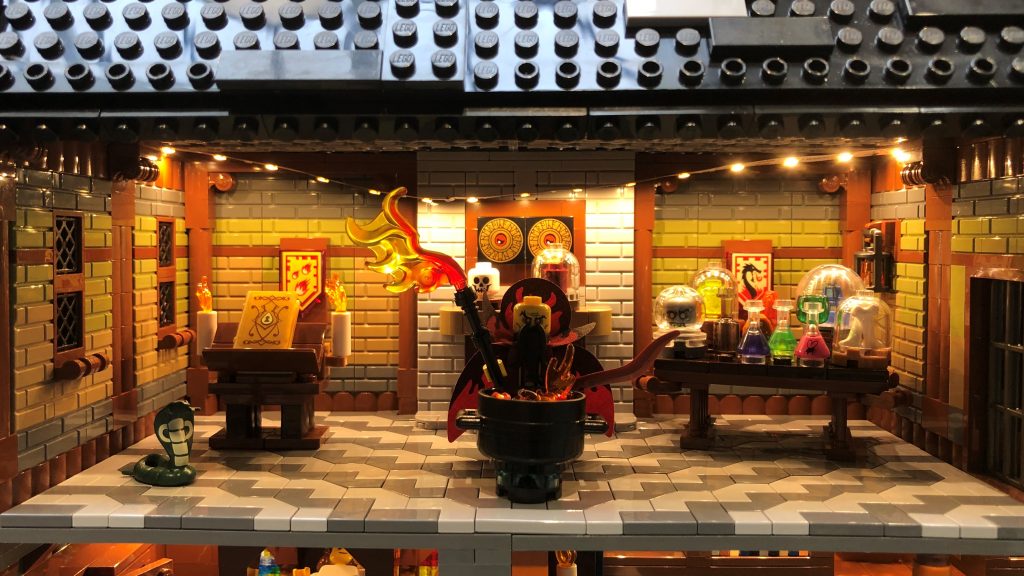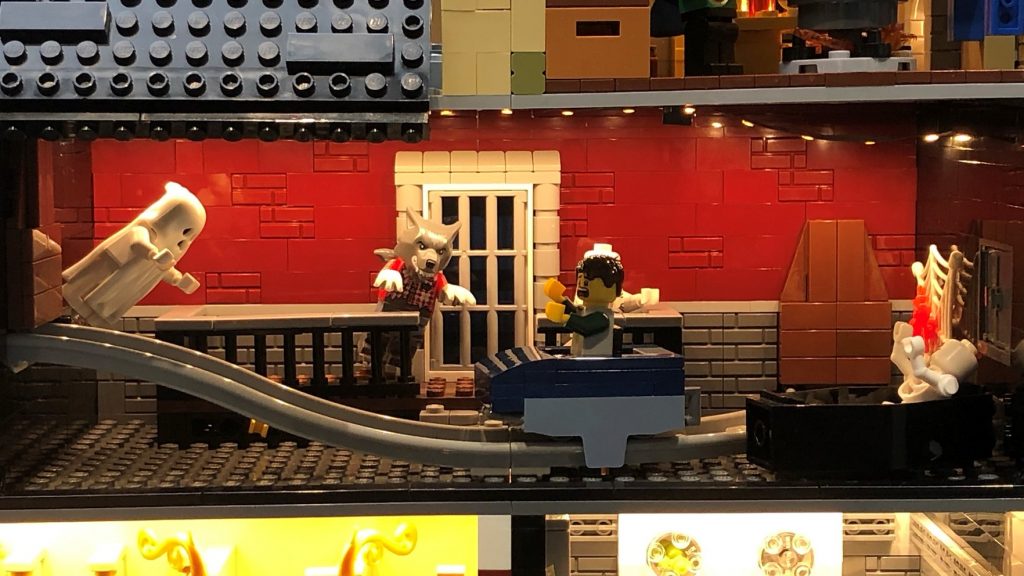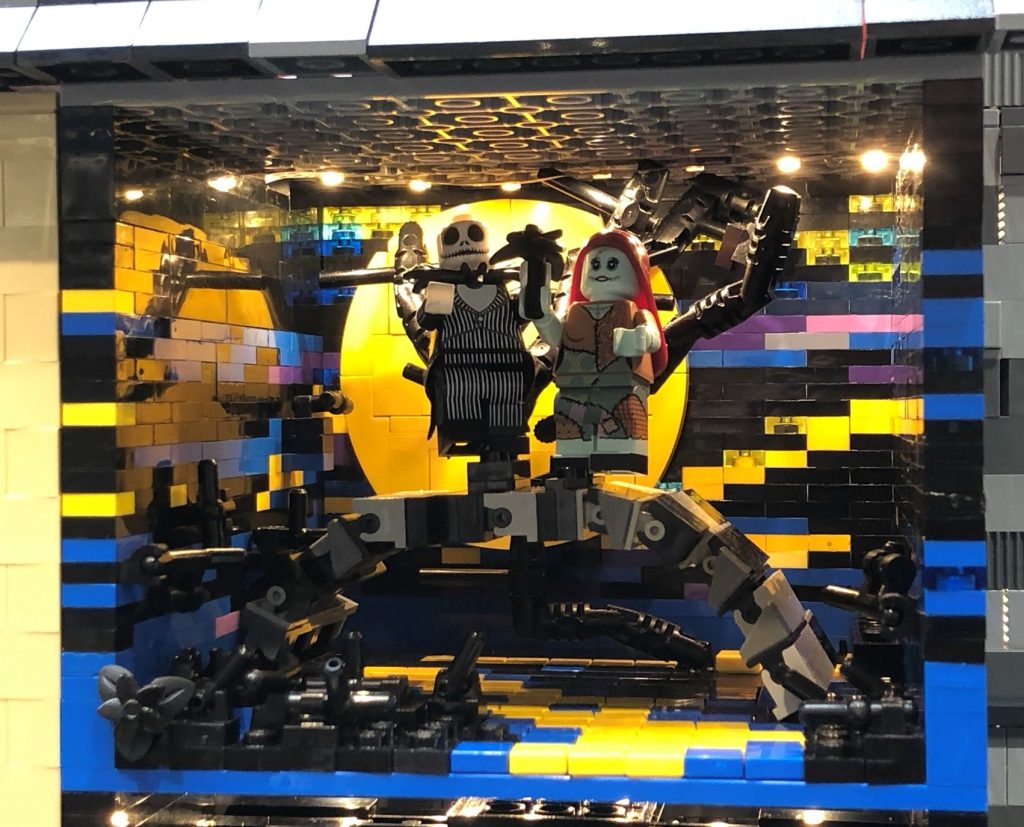 To create the haunted mansion we modified the Fallout Shelter specs created by VLC (Vancouver LEGO Club). We have used these specs before for Fallout Shelter, but also for other builds like a Santa's Factory at the North Pole in our Christmas display a few years ago. This is a great way for members to build part of a larger project from their own homes (particularly helpful during the pandemic!).