How Sweet it is to be Back at the Maple Sugar Festival!
After 2 long years, MILUG was excited to be back at the in-person Maple Sugar Festival du Sucre d'Erable held at Beban Social Centre in Nanaimo, March 26-27, 2022. This festival was actually our very last event just before everything shut down due to the pandemic back in 2020. This made attending even more special!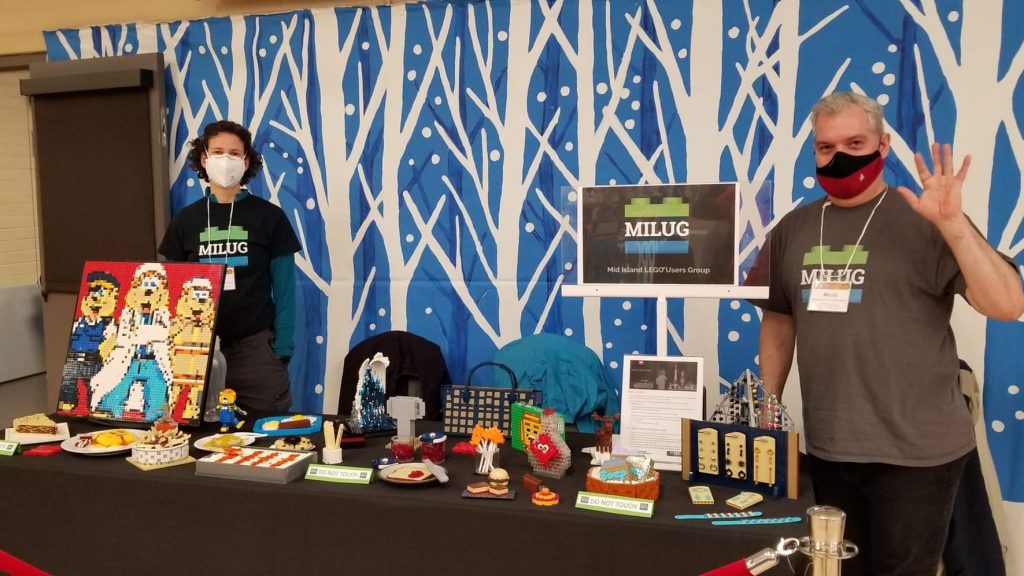 This year MILUG decided to do something a little different. Typically we have done minifigure scale displays (and one miniland scale display) at this festival, so this time we decided to try lifesize models (1:1 scale). As always, we wanted to represent the festival in our models. It had been a long time since we were last at the festival so we searched online to see if we could find photos showing different elements of the festival. Members really pulled through and created so many neat things including traditional foods, tire sur la neige (maple syrup taffy on snow) and other maple treats, and items from the artisan marketplace.
One of our members also made an awesome mosaic using an image of the Maple Sugar Festival du Sucre d'Erable mascot, Toffy, dressed as first responders. Hopefully next year we can get the community involved in helping us build an even bigger mosaic. We have already started planning! We would also love to bring back our play brick and wacky race ramp. Fingers crossed it will all work out next year!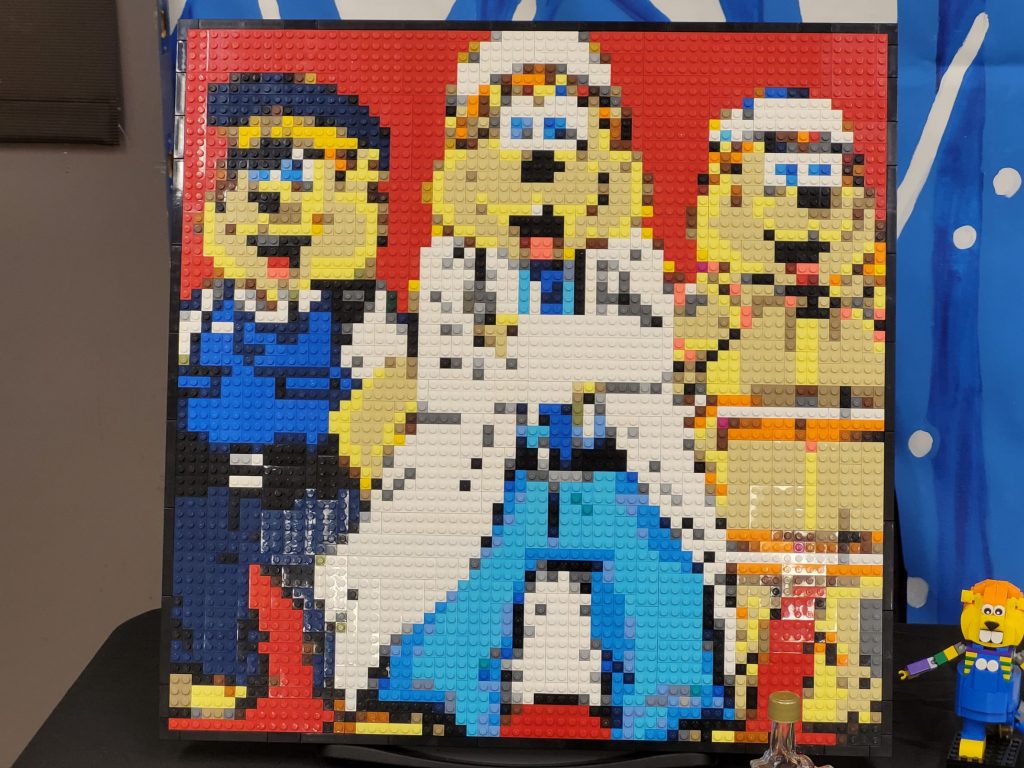 To see more photos of the individual models, check out our Facebook page!