Miniland Maple Sugar Festival
One of our favourite local events is the Maple Sugar Festival and this year we decided to build our display at the larger Miniland-scale (approx. 1:20) used in the Miniland attractions of the LEGOLAND® theme parks. The festival was held from February 22-24, 2019 at the Beban Park Social Centre.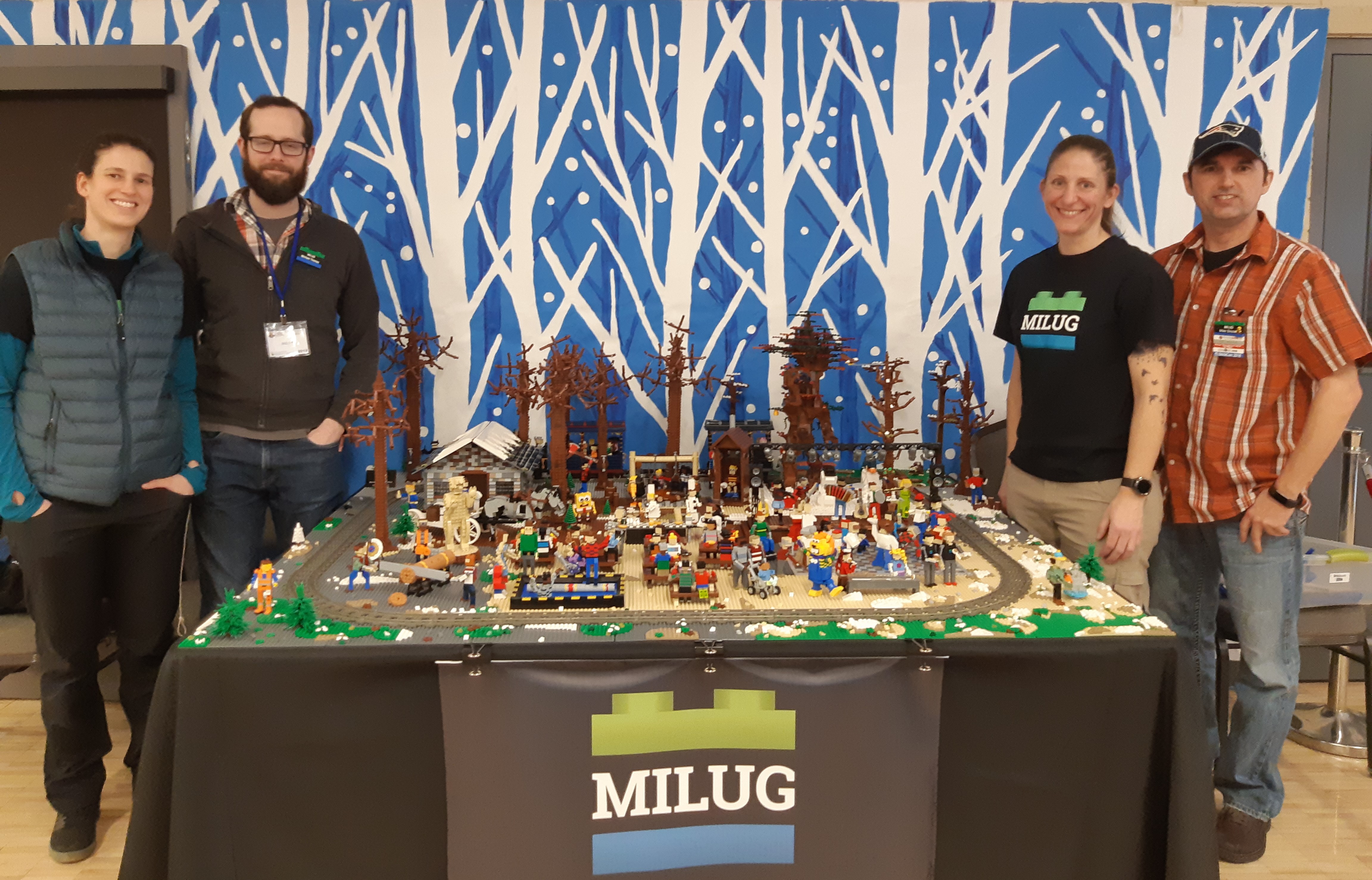 The Miniland scale is much larger than the traditional LEGO® Minifigure scale and figures are completely brick built and about 10 bricks tall, much larger than traditional Minifigures! Check out our Facebook page to see what our members look like in Miniland scale!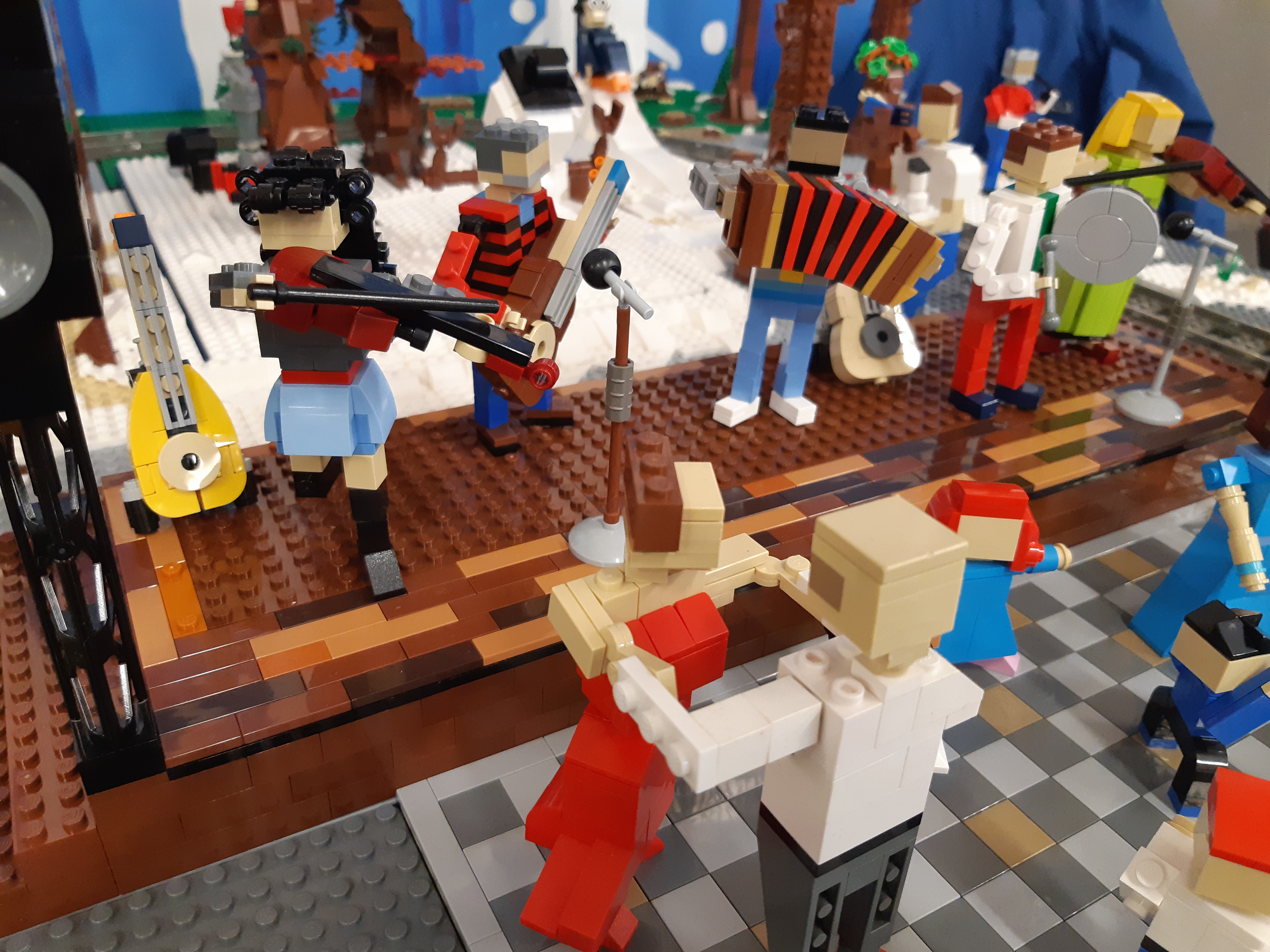 12 members built different aspects of the Miniland Maple Sugar Festival scene including a logger sports show, passenger train, and a pancake breakfast and dance.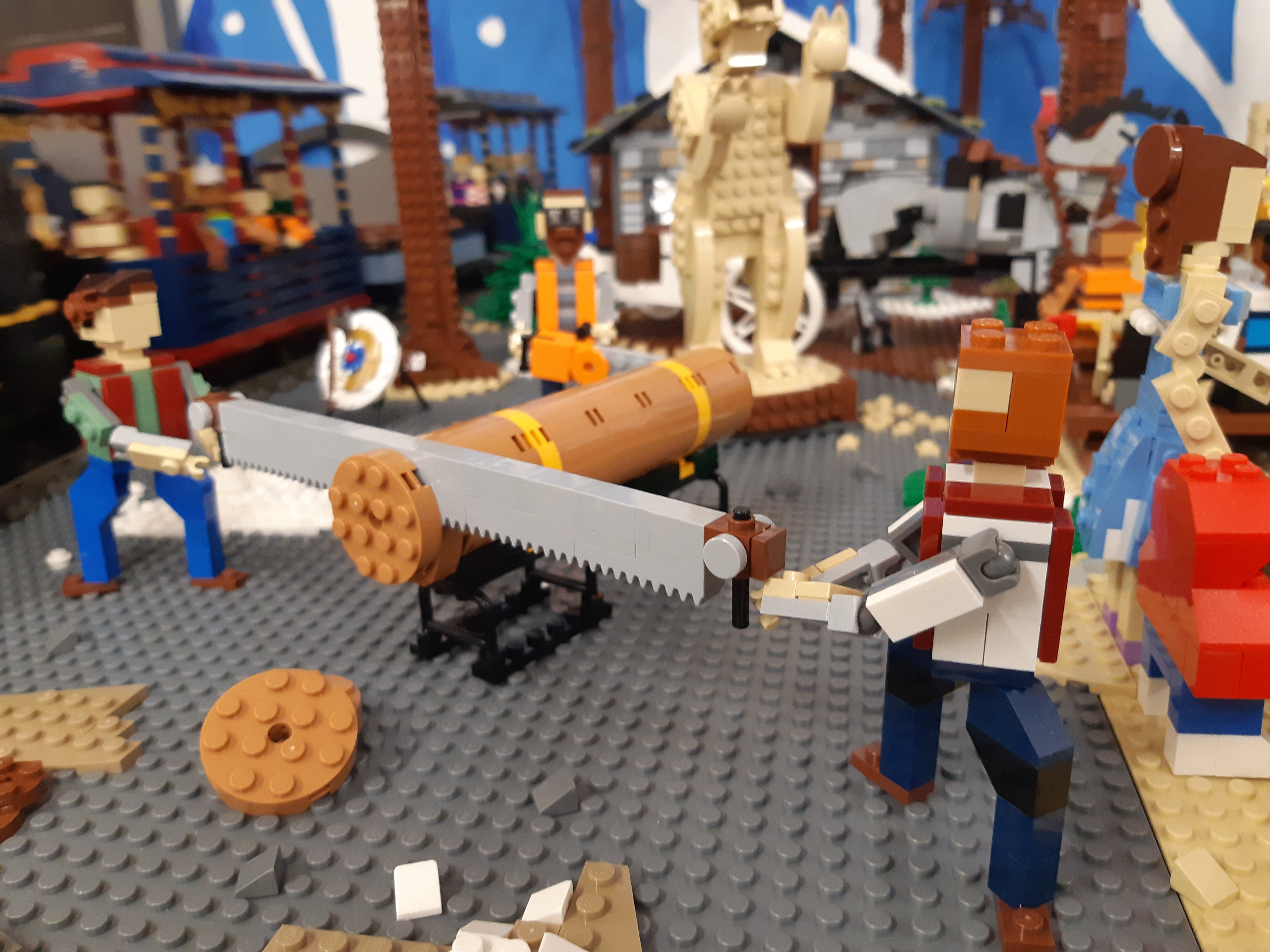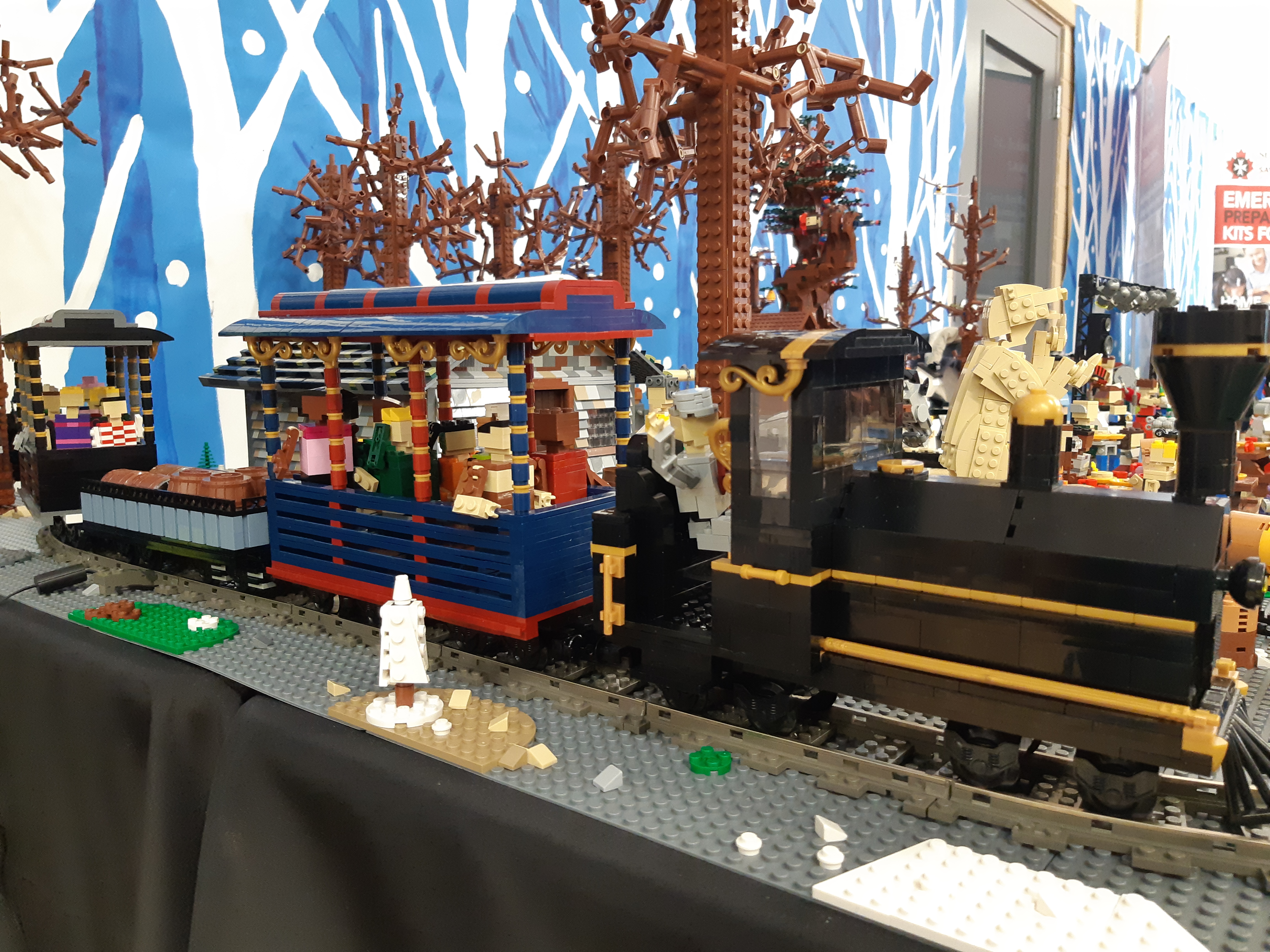 Miniland allows some great opportunities to add detail when creating different scenes related to the Maple Sugar Festival. If you look closely at the photos you will notice that the standard Minifigure tools and accessories are just the right size in a Minilander's hands!
There were a lot of recognizable characters throughout the display. Check out our Facebook page to see if you can find Emmet, Batman, Spongebob and more. The Maple Sugar Festival mascot, Toffy, even made an appearance!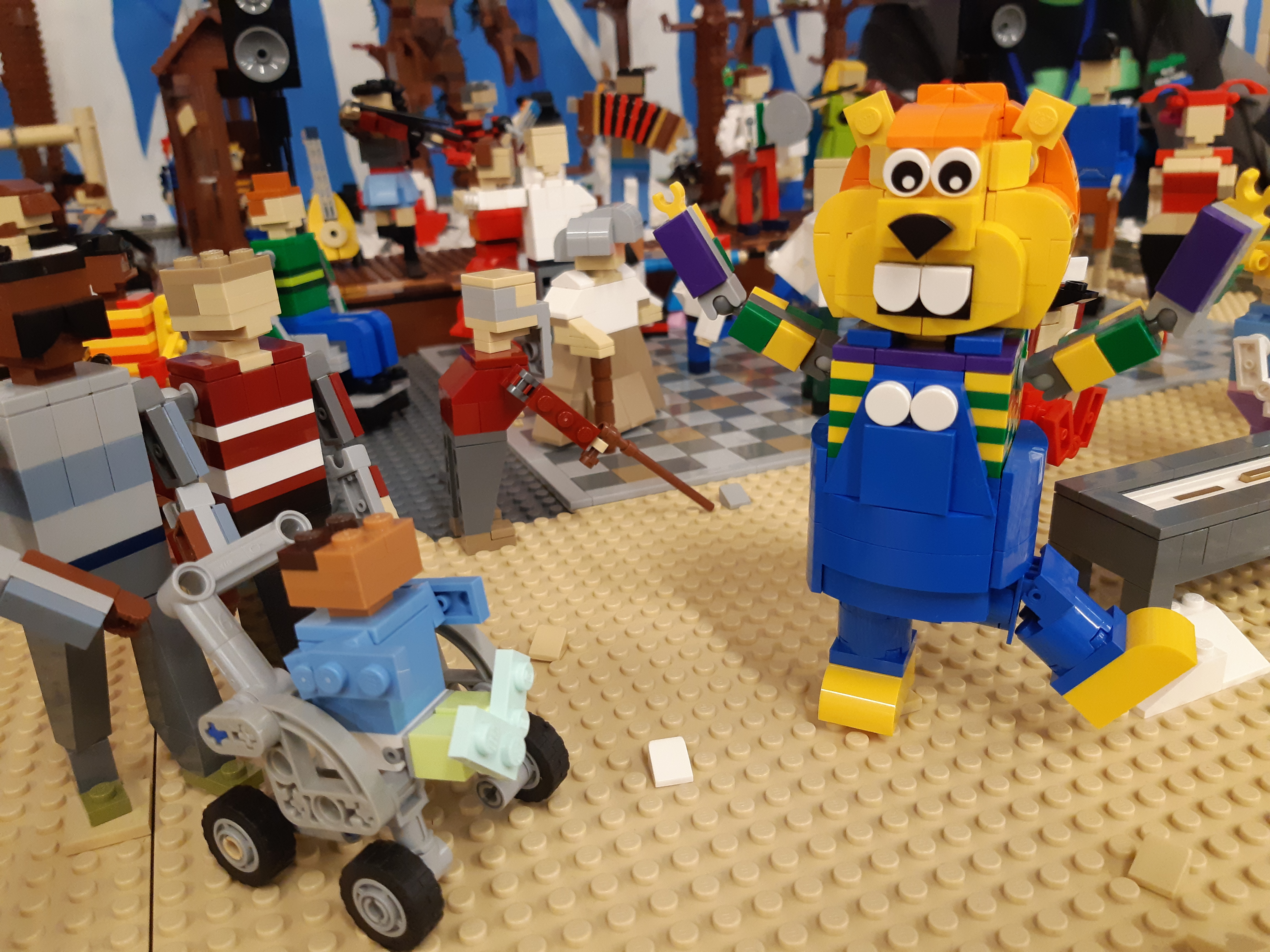 And so did the angry maple!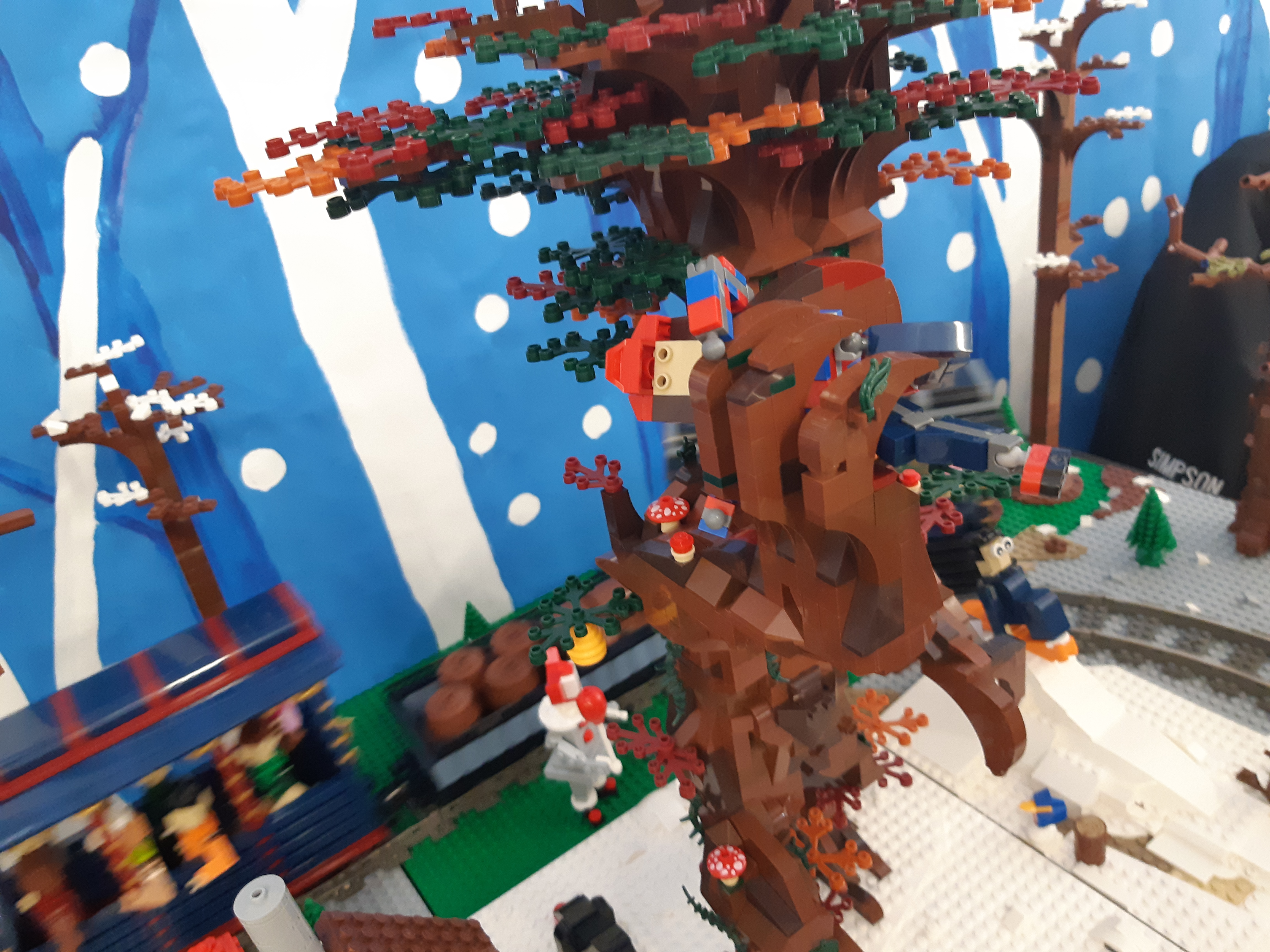 We were also excited to bring our play brick to the festival this year. Everyone had tons of fun building!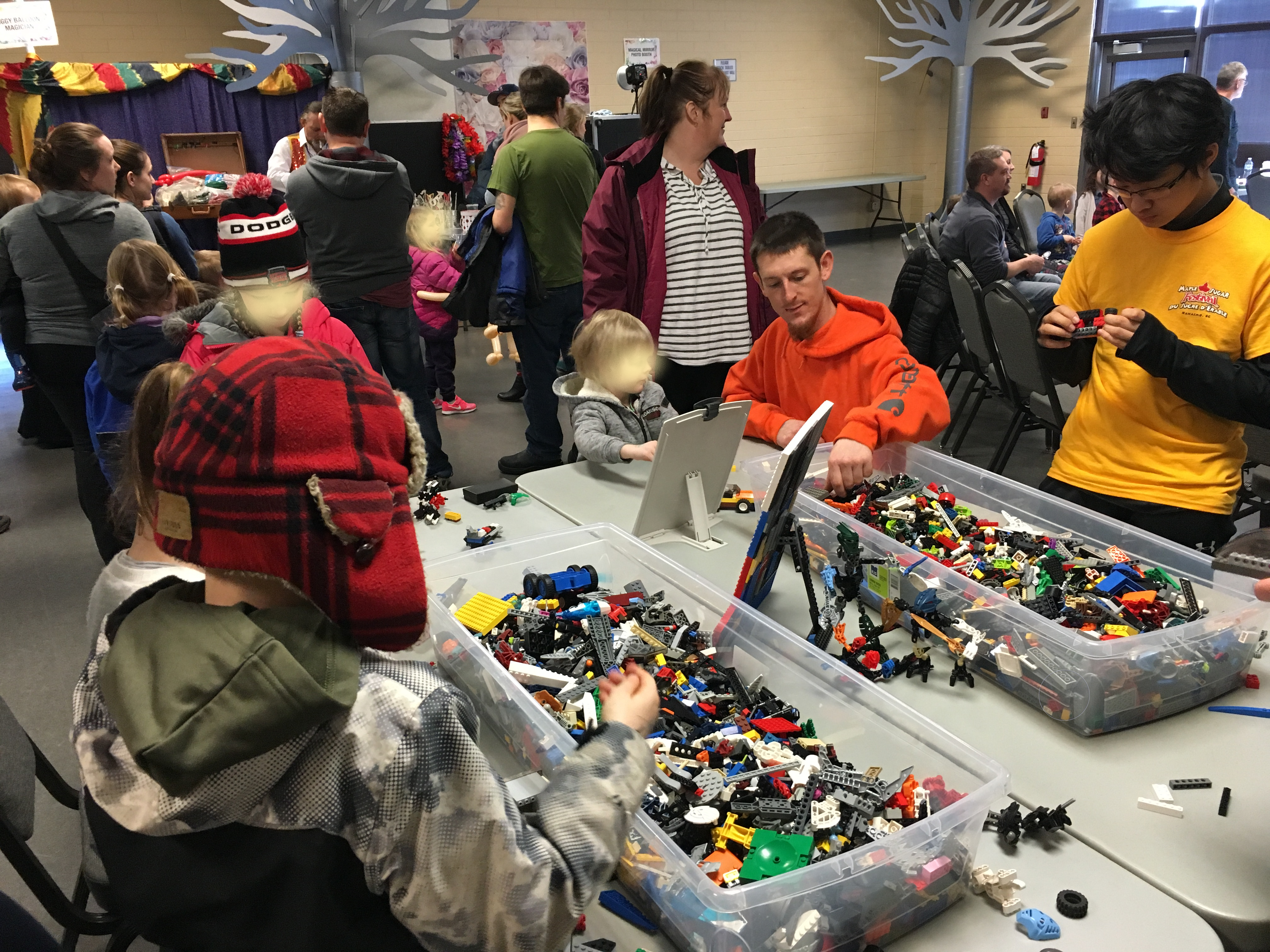 This is a fantastic community event with great food and lively entertainment. We are already looking forward to next year!