Mid Island Brick Fest Goes Big!
MILUG held our third annual Mid Island Brick Fest in partnership with Wellington Library on Saturday, October 29, 2022. The event was even bigger than previous years with the addition of a few new activities.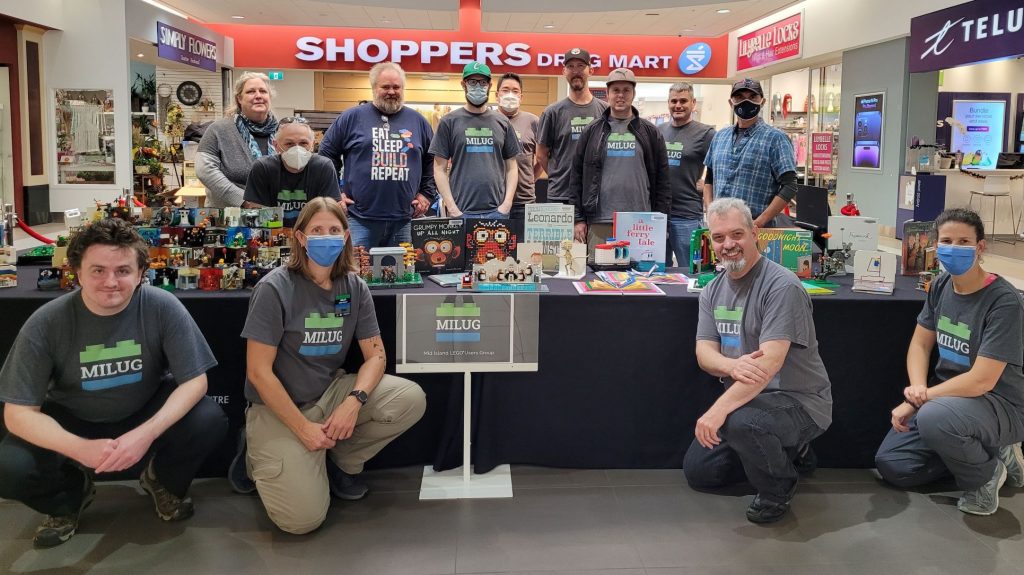 The centre piece of the Mid Island Brick Fest is the MILUG exhibition. This year members showcased their favourite sets, MODs (modifications of sets), and MOCs (My Own Creations).
We try to focus on displaying sets that are not commonly found on the island. We heard so many comments from folks wishing there was an official LEGO® Store on the island, even if it was in Victoria!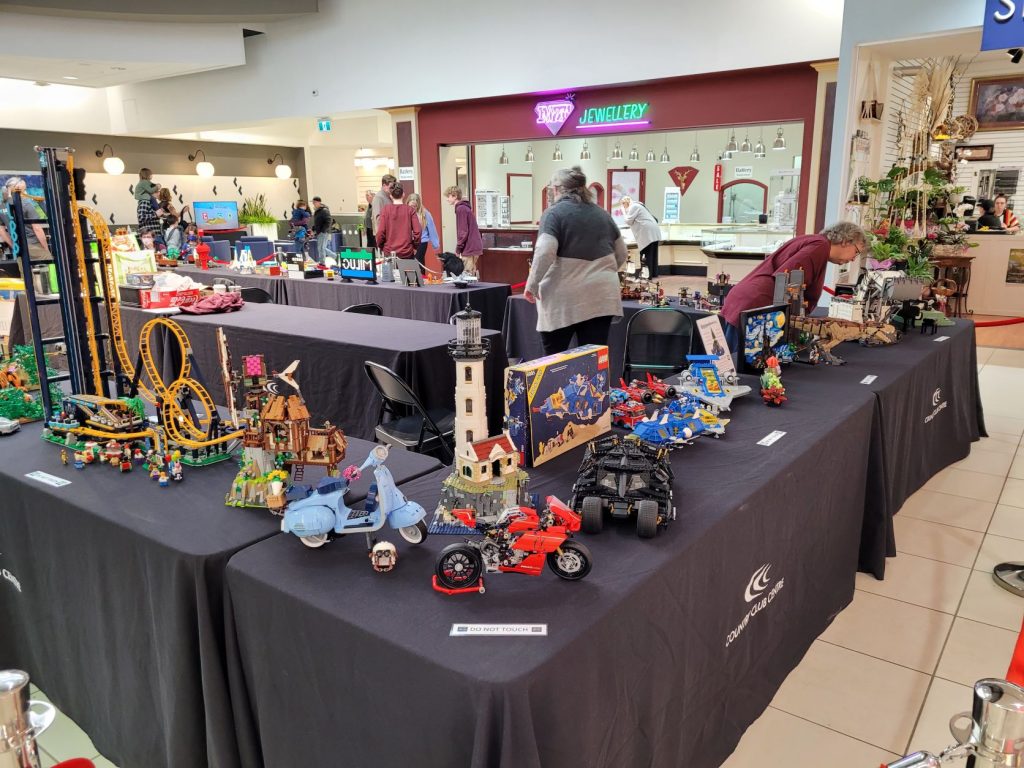 The exhibition also featured a Stranger Things display. MOCs featured both famous scenes and favourite characters.
There was also a Stranger Things minifigure habitats display. We almost got away without creating duplicate habitats though the scenes are different.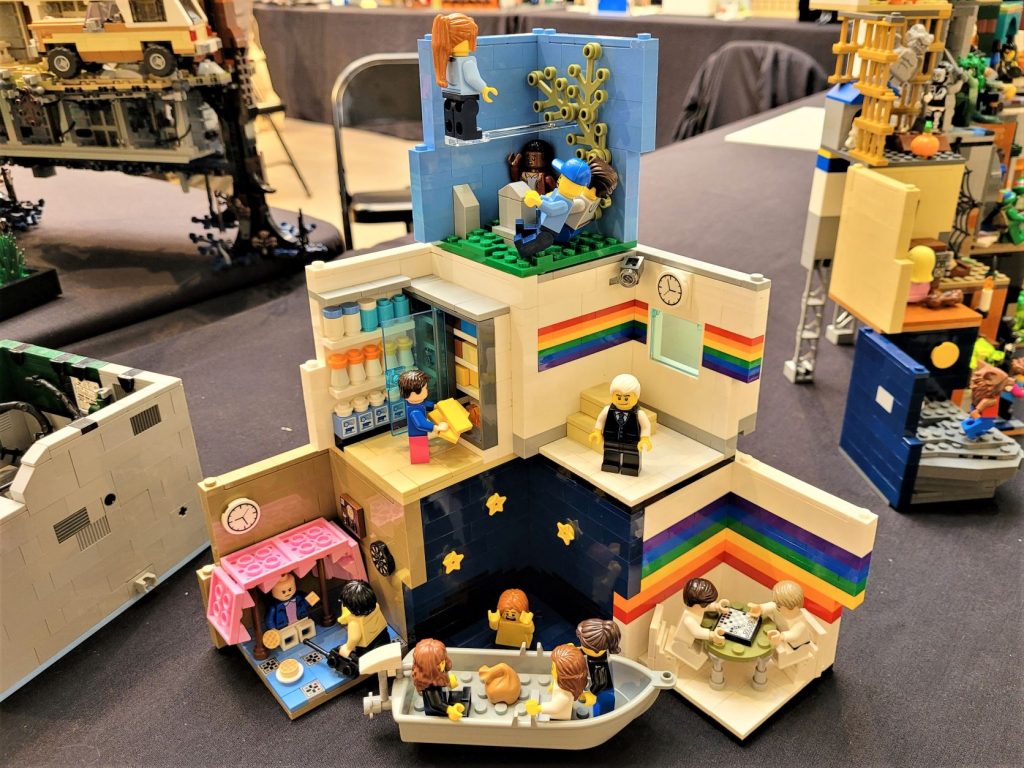 In addition to the Stranger Things habitats, we had a second minifigure habitat display featuring all things spooky! The habitats connected horizontally and vertically to form a great big wall.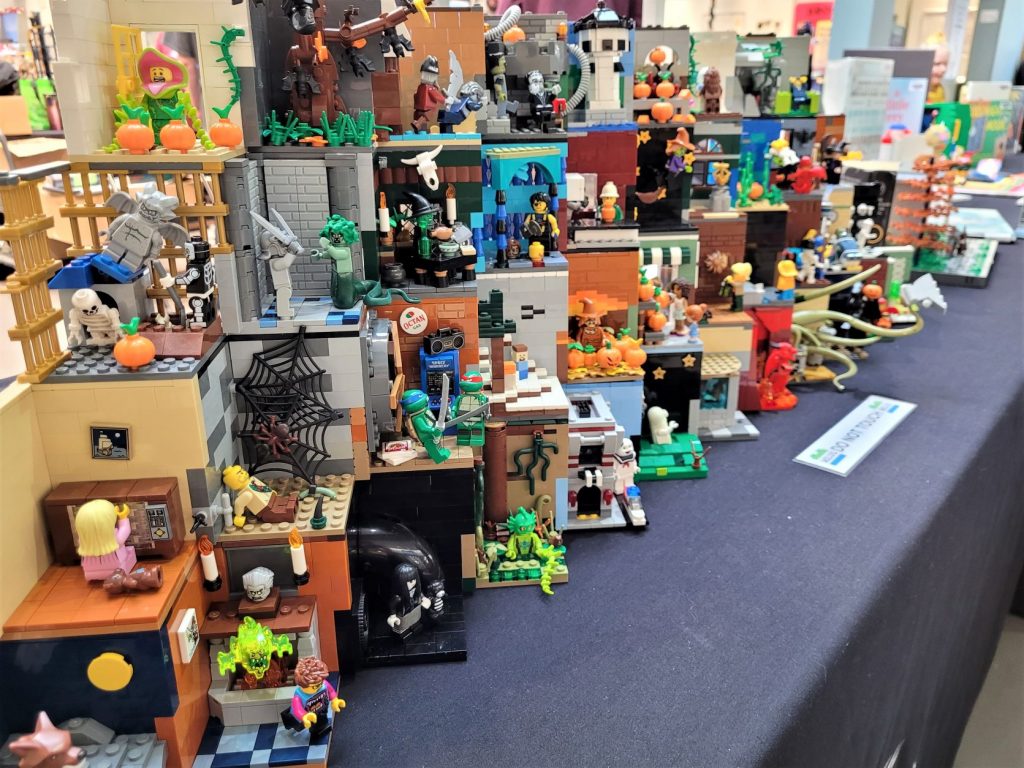 We also invited TFOLs to join us as we have heard from the community that there is a gap in LEGO® activities for kids once they reach high school. And these TFOLs blew us away with their amazing LEGO® builds and fantastic attitudes.
New this year was a LEGO® photography display. MILUG members took their favourite minifigures out into the real world for a photoshoot in the spirit of the recently released LEGO® photography book, In Focus.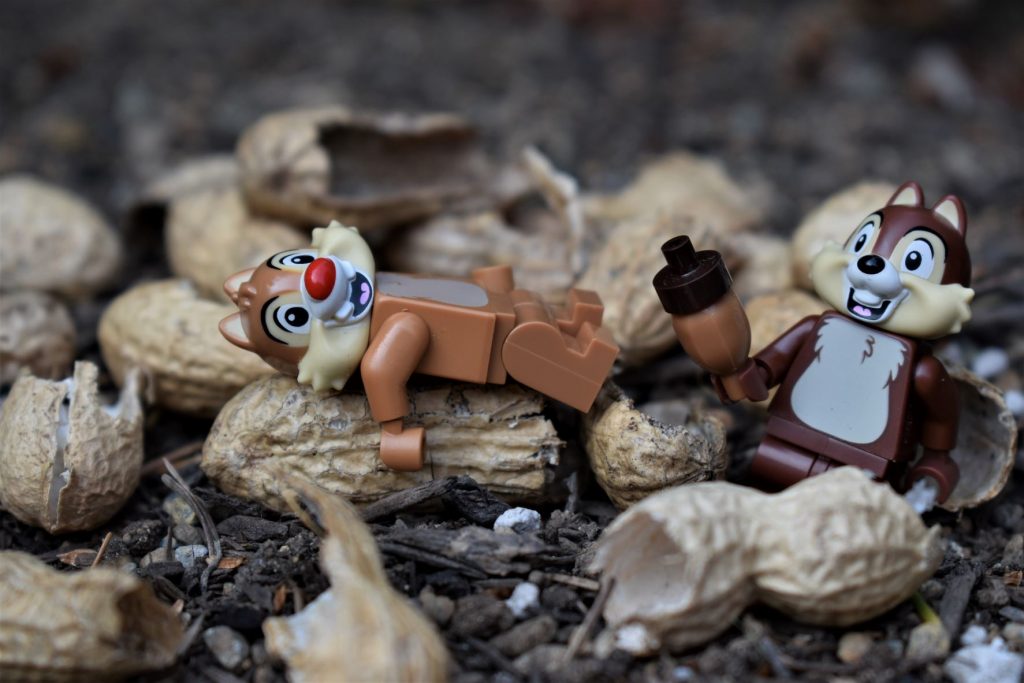 MILUG was also installing a new literature build collaboration at the Wellington Library after Brick Fest so we decided to include those builds in the exhibition. And they were a huge hit among adults and kids! Another returning station was the LEGO® books and LEGO® fun facts display in collaboration with the Wellington Library.
We brought back our LEGO® stop motion station that was first introduced at the second annual Mid Island Brick Fest. New this year was our LEGO® colouring station which was popular among both young and old. It offered a nice spot to sit and take part in a quieter activity. Thanks to True North Bricks for the awesome colouring sheets!
As always, a favourite among kids was our play brick and wacky race ramp. Some of the creations were pretty awesome and amazingly durable!
Lastly, we also had a public build contest in partnership with the Wellington Library. The theme of the contest was to build a haunted house and it was open to all ages. Submissions could be built using a bag of random bricks provided by the library or with personal collections from home. We had about 40 amazing creations with two winner per age category. Prizes were generously provided by Country Club Centre. Somehow we all forgot to take pictures of the submission!
The third annual Mid Island Brick Fest was a success and we look forward to putting together another fun event next year!