Bringing Literature to Life with LEGO®
As a Recognized LEGO® User Group (RLUG), MILUG is connected with all other recognized LEGO® communities from around the world via the LEGO Ambassador Network (LAN). The LAN is a great space for sharing ideas and learning from other communities. A few months ago Charm City LUG in Maryland shared an idea they had to create children's literature displays that tour libraries and schools across their state. Since MILUG has a great relationship with the Vancouver Island Regional Library (VIRL) Wellington Branch, and previously with the Harbourfront Branch, we thought MILUG could try something similar.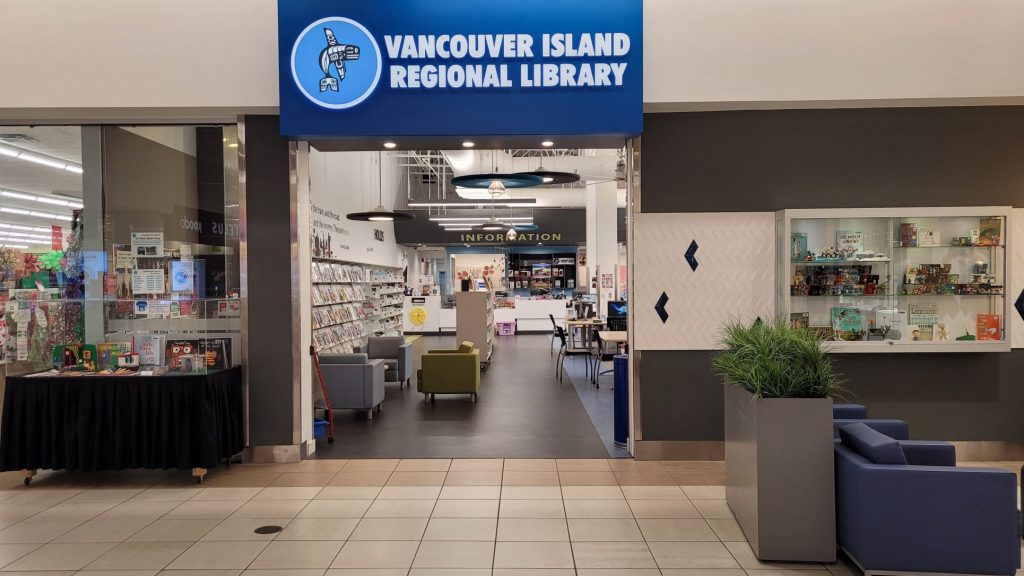 We approached VIRL Wellington with the idea and they loved it. It was decided that the display would be installed at the end of the Mid Island Brick Fest which happens to take place in the same mall. This actually meant the literature builds could also be displayed at Brick Fest to share them with even more people before they got installed at the library.
Selecting the books
I visited the library a month before and selected some popular books with the help of the librarian. I brought the books to our MILUG meeting a couple days later and members each picked a book. Everyone took the books home and created a LEGO® model related to the book. Most were a recreation of the book cover or some aspect of the cover, but a few were creations from a specific page inside the book. Here are the creations!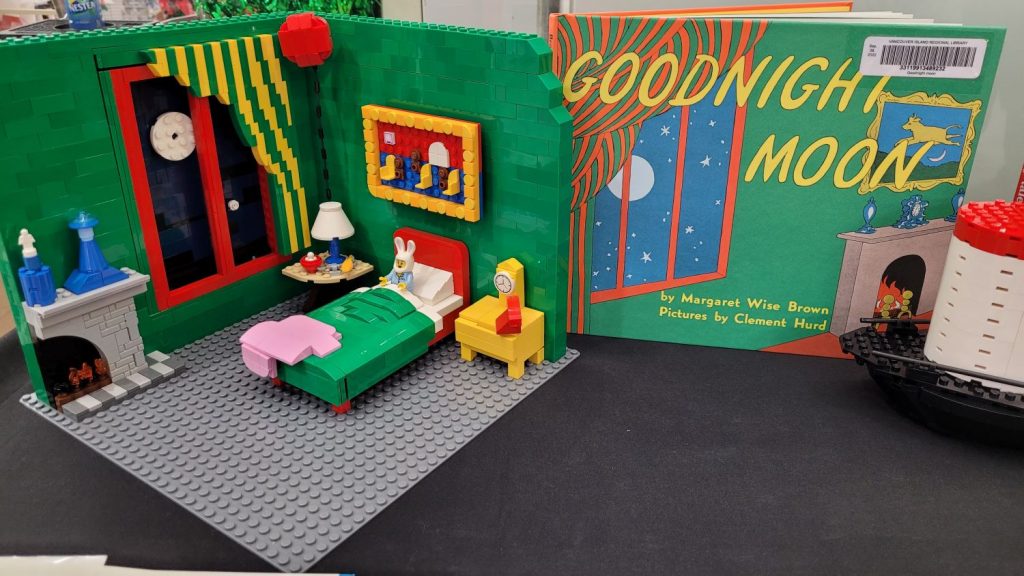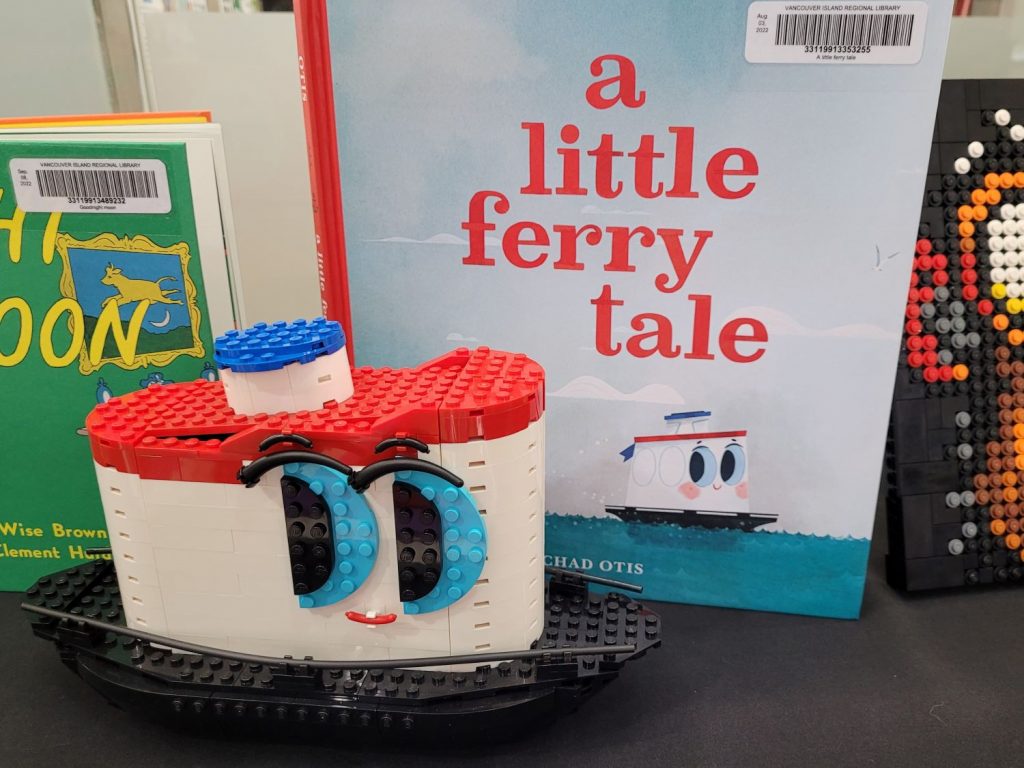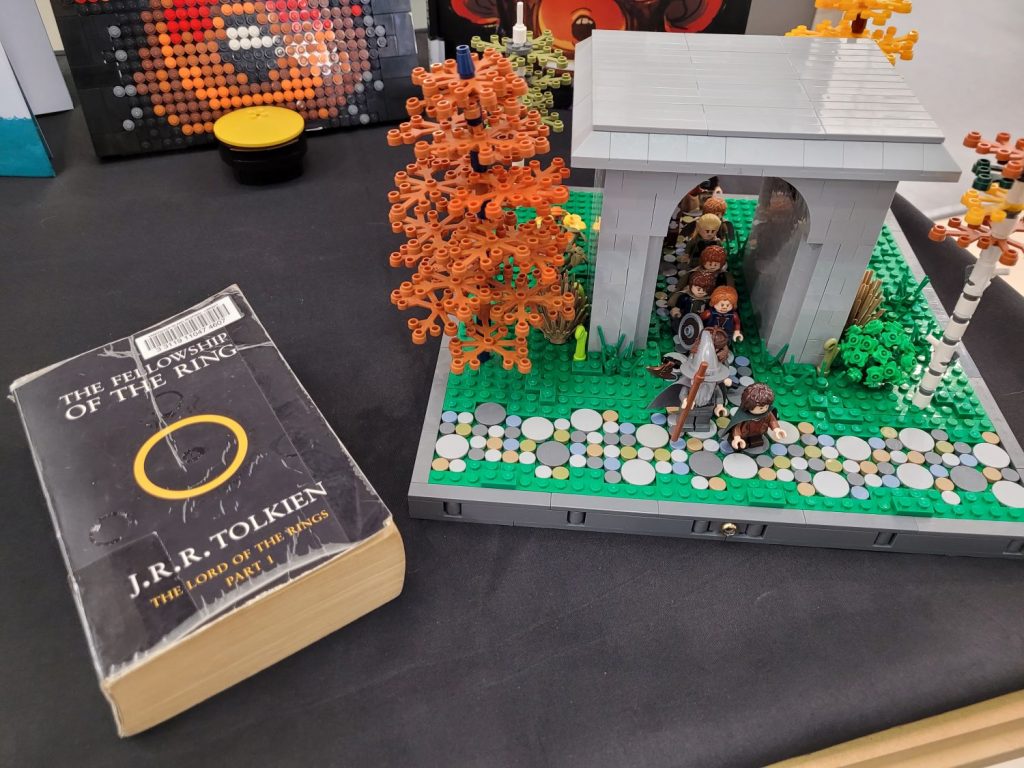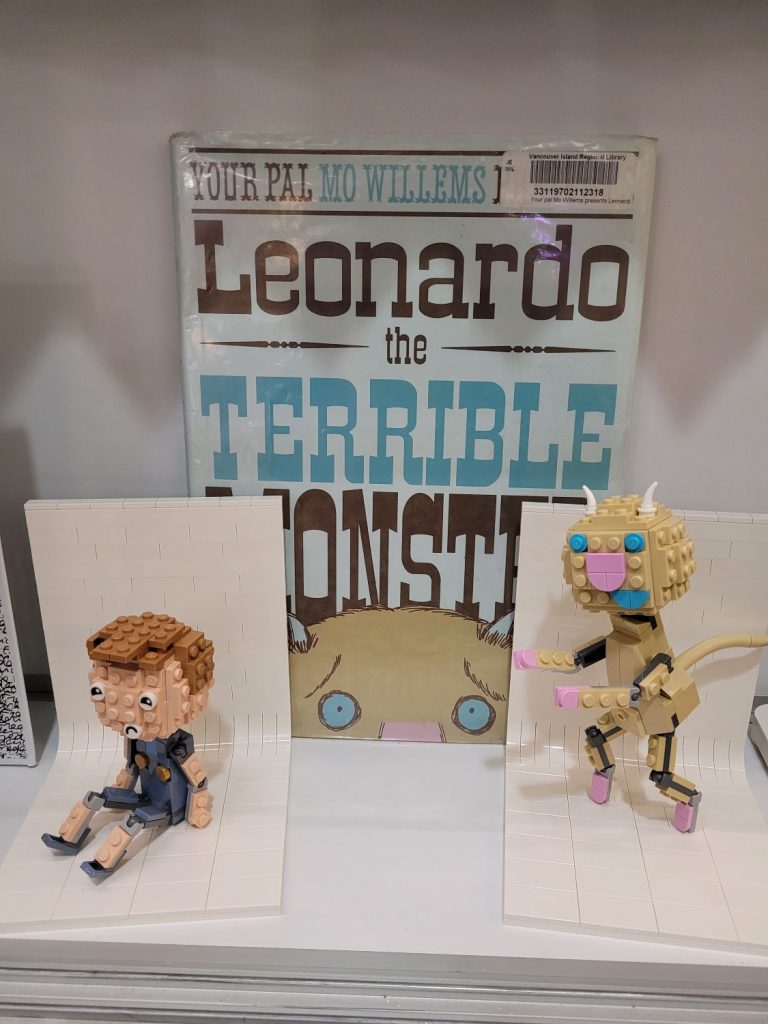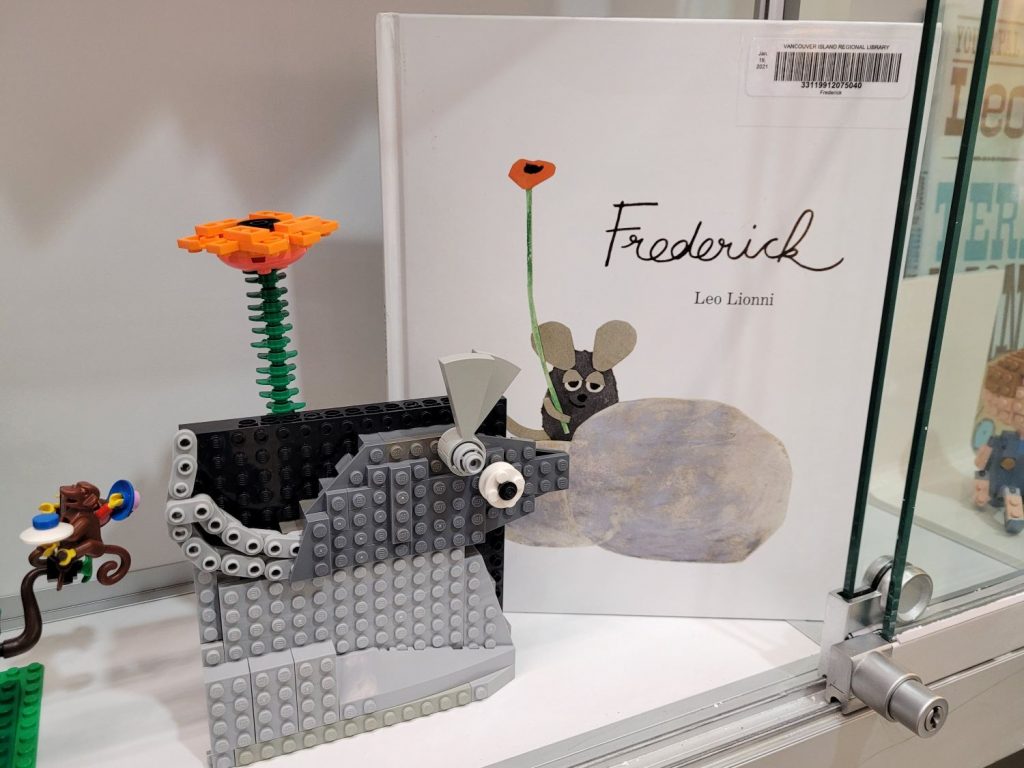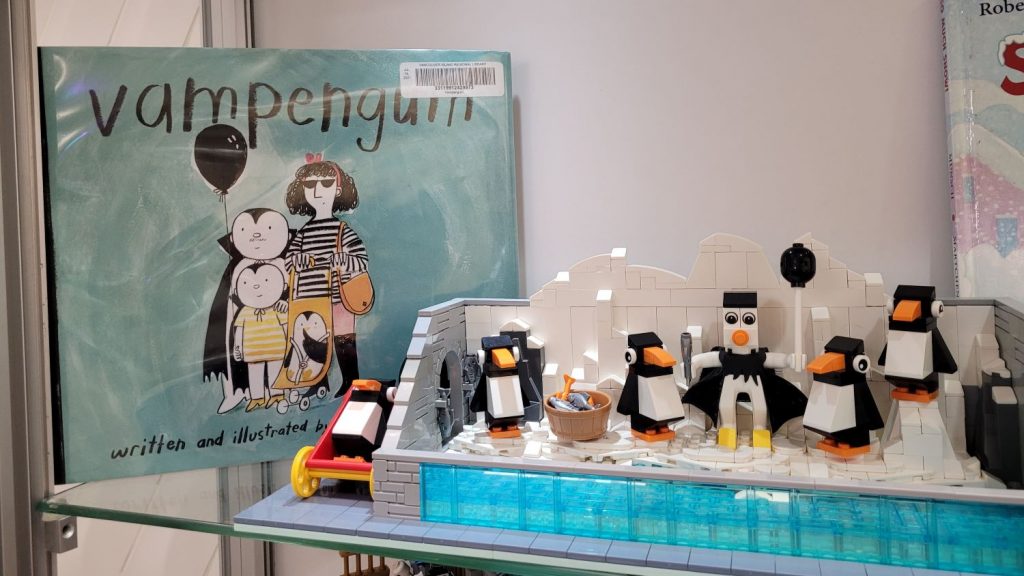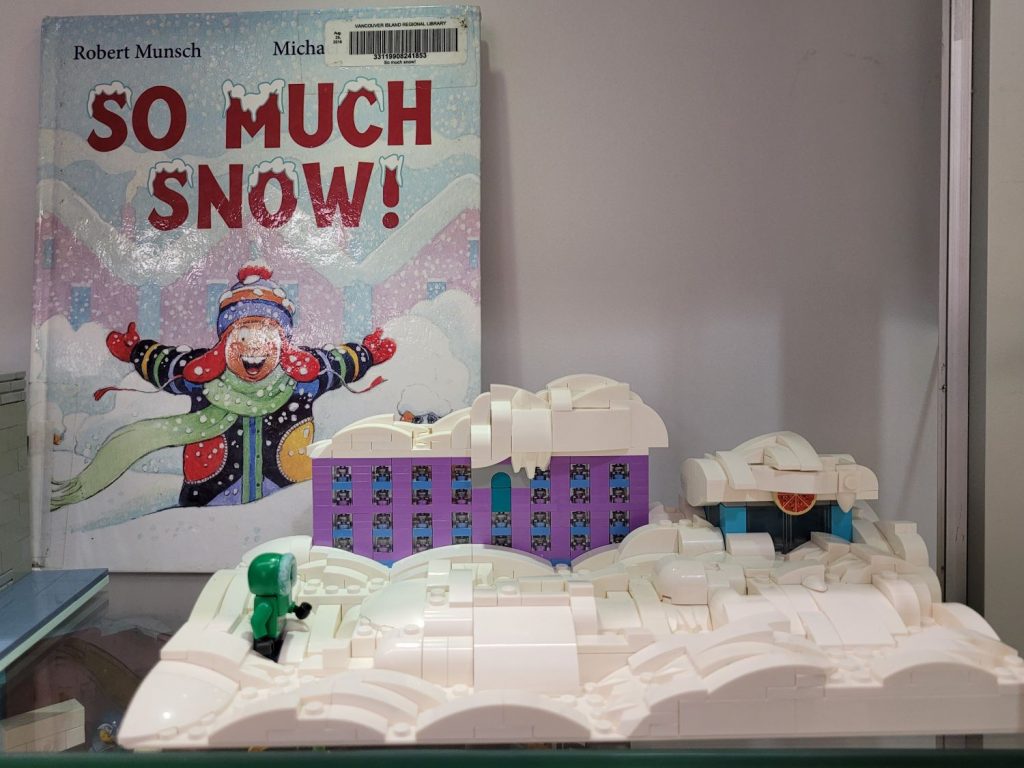 So Much Literature Love
The literature MOCs (my own creations) received so much love from everyone and were a huge hit with both kids and parents alike. I overheard so many discussions between kids and their parents about trying to recreate their favourite book covers out of LEGO®. It doesn't get much better than that! We also received interest from some local librarians in our school district who are interested in MILUG members touring the schools with their models and speaking with kids. Pretty awesome! Overall, members really enjoyed the challenge of building book covers out of LEGO® and I am sure we will do another literature LEGO® display again in the future.