LEGO was a hit at the Science Science Sunday Expo
MILUG had a fantastic time at the Science Sunday Expo put on by Nanaimo Science last weekend (Feb 26). Despite the snowfall, over 1,000 visitors attended the two hour event at Country Club Centre. MILUG had an interactive display with brick bending, tensegrity models, LEGO robotics, and more.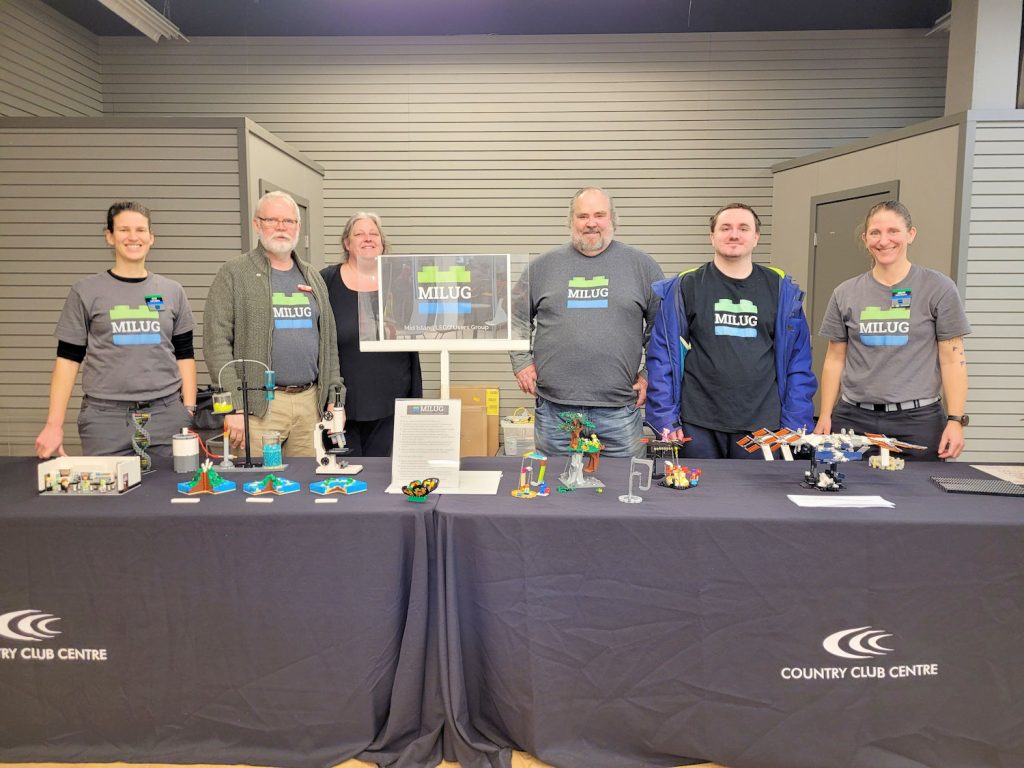 We had two different types of LEGO robotics on display – a LEGO EV3 robotic arm controlled via a PS4 controller and a couple of LEGO Boost models.
A couple of other members built tensegrity models to show kids how tensional integrity works. We had a couple of basic models as well as a few that took tensegrity to the next level. We even had a Technic tensegrity model.
We also had some brick bending that seem to stump many of the attendees. Interestingly, kids had a much harder time seeing the black and white sphere in the model below.
As always, members brought some of their favourite science related models in various scales.
Members also got together to build a Science Centre collaborative display with various rooms for attendees to explore. Don't forget to find the hidden Batman!
And as always, we brought our play brick to encourage kids and adults to get creative!
We are already looking forward to next year and are thinking of how we can make things even more fun and interactive!