Yabba Dabba Doo! The Flintstones set is coming soon!
Welcome to Bedrock City! LEGO® has announced the release of the latest LEGO® Ideas set – The Flintstones (21316).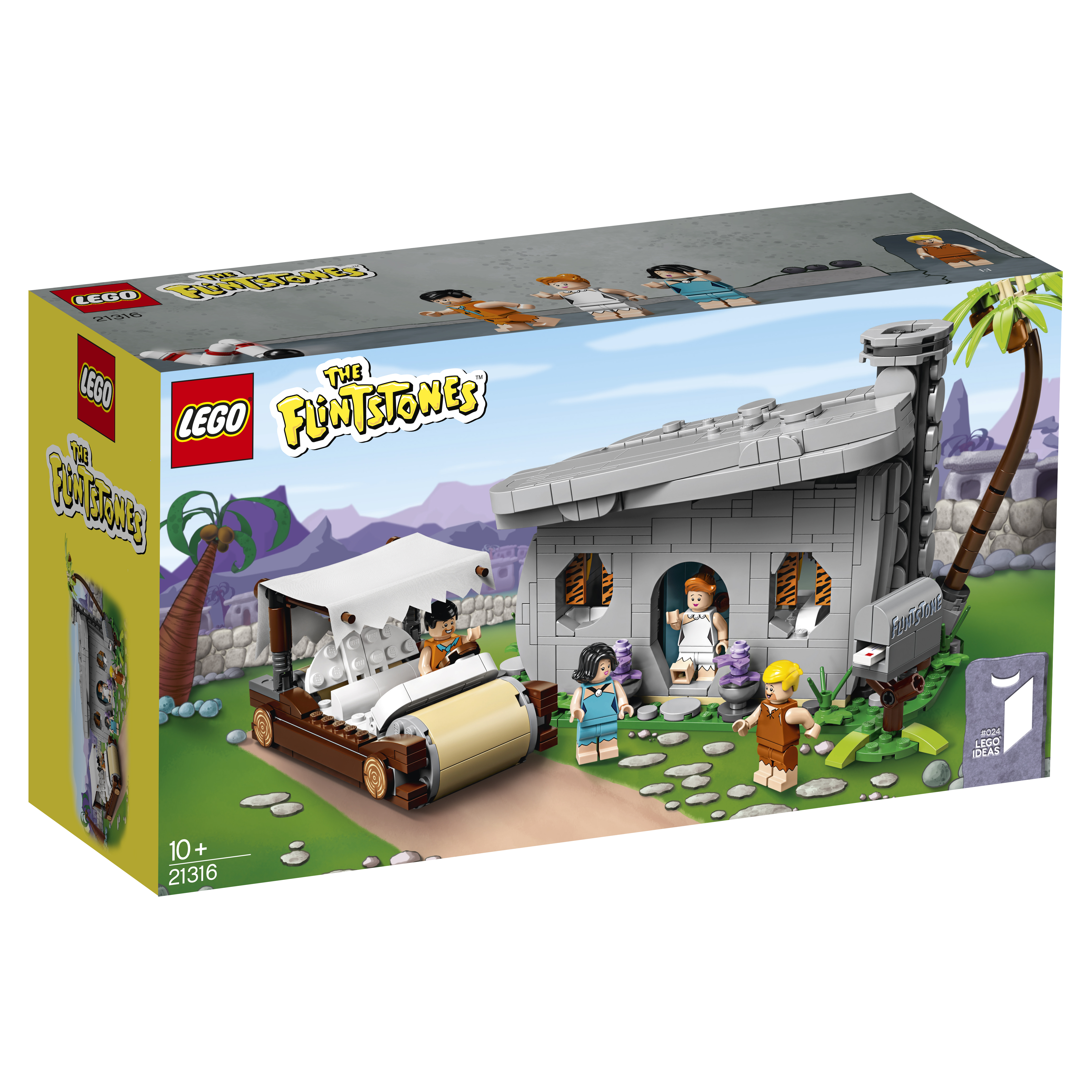 This set includes the Flintstone's home, mailbox, and car as well as 4 minifigures – Fred Flintstone, Wilma Flintstone, Barney Rubble and Betty Rubble.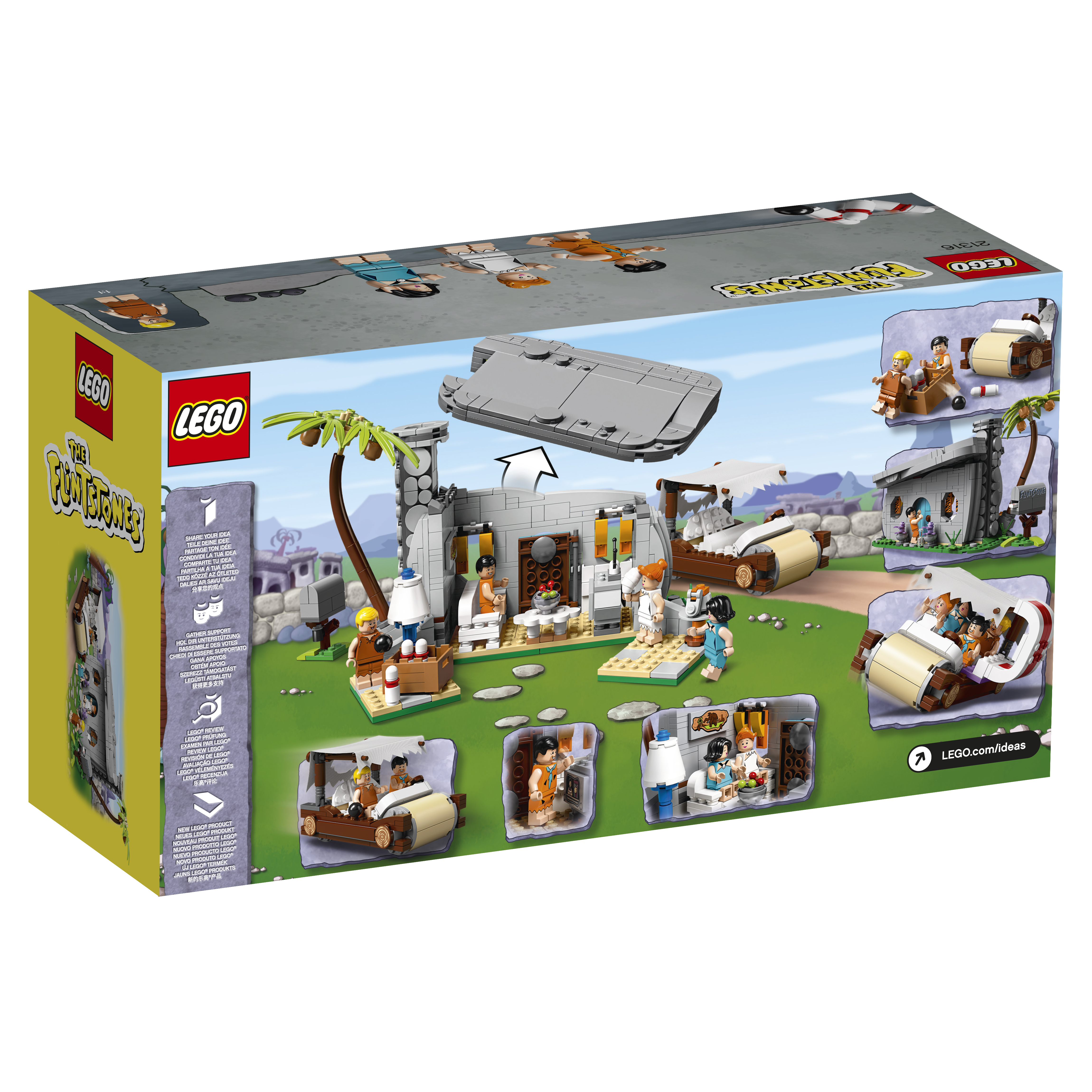 Unlike the LEGO® Ideas Ghostbusters™ Ecto-1 (22208), all 4 minifigures can fit in the car at the same time! The foot powered car features a new fabric car roof element and a detachable dinosaur rib just like in the cartoon!
The inside of the house is playable with a detachable roof that reveals a living room, small kitchen, and bowling pins.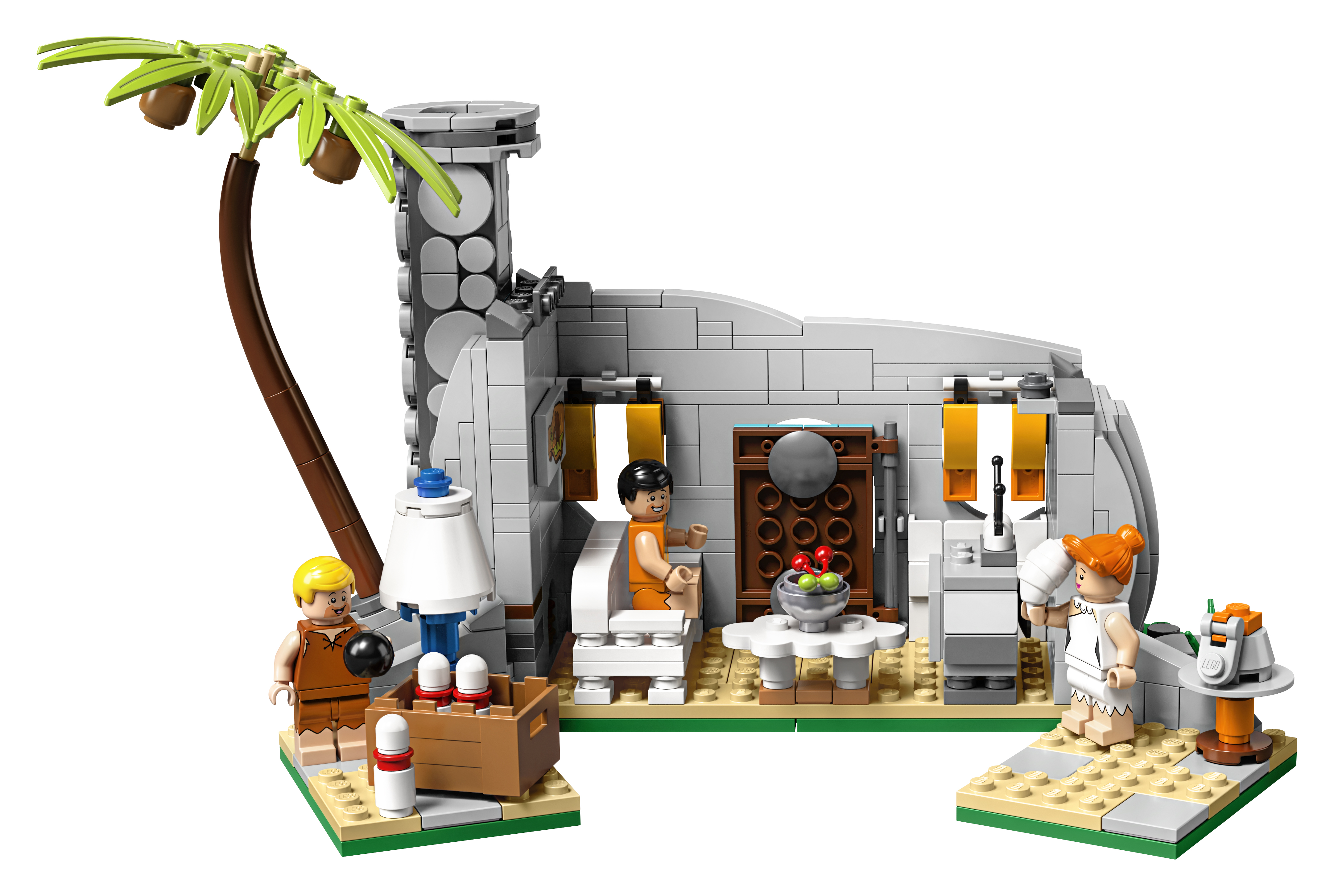 There are a few printed pieces in this set, most notably a printed 'Flintstones' element on the mailbox though it is not a tile. There are four printed tiger pattern curtain tiles, a painting tile on the wall behind the couch, and a TV screen tile.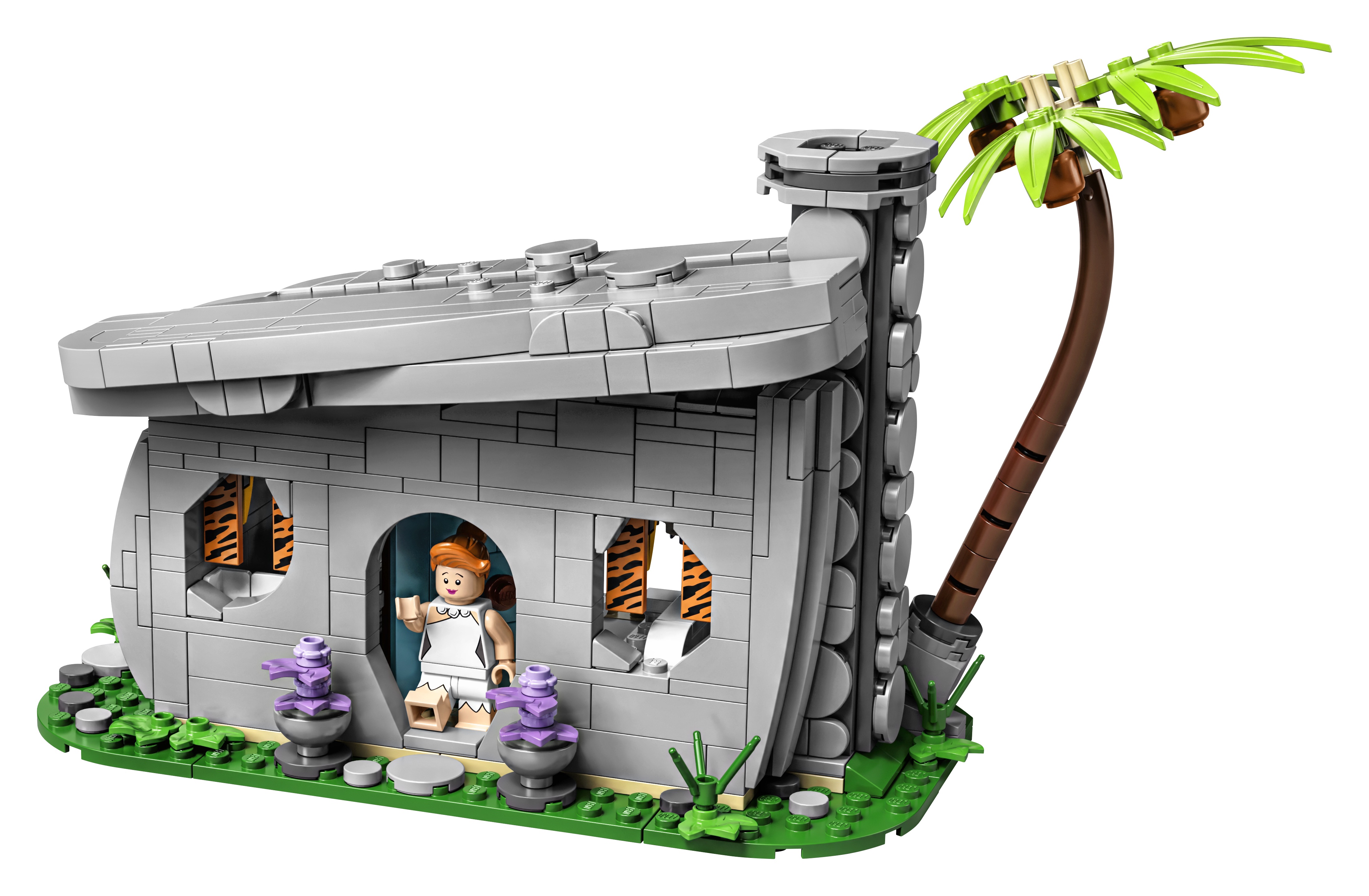 I am a little disappointed that the house itself deviates from the neat curvature of the original Ideas submission that really made it look like the rock home from the cartoon. Given the Flinststones are part of my childhood I will still pick up a set or two especially given the decent price point of $79.99 CAD – yabba dabba doo!
The Flintstones set will be availabile to VIP members Wednesday 20th February, 2019 followed by the full release March 1, 2019.
What do you think of this latest LEGO® Ideas set?