Love is Love – Happy Pride!
To help celebrate Pride month, MILUG created Pride inspired birdhouses that represent various different Pride flags. The birdhouses are on display in front of the Vancouver Island Regional Library Wellington Branch inside Country Club Centre in central Nanaimo for the month of June. Don't forget to head inside the branch to take part in a Pride flag matching activity!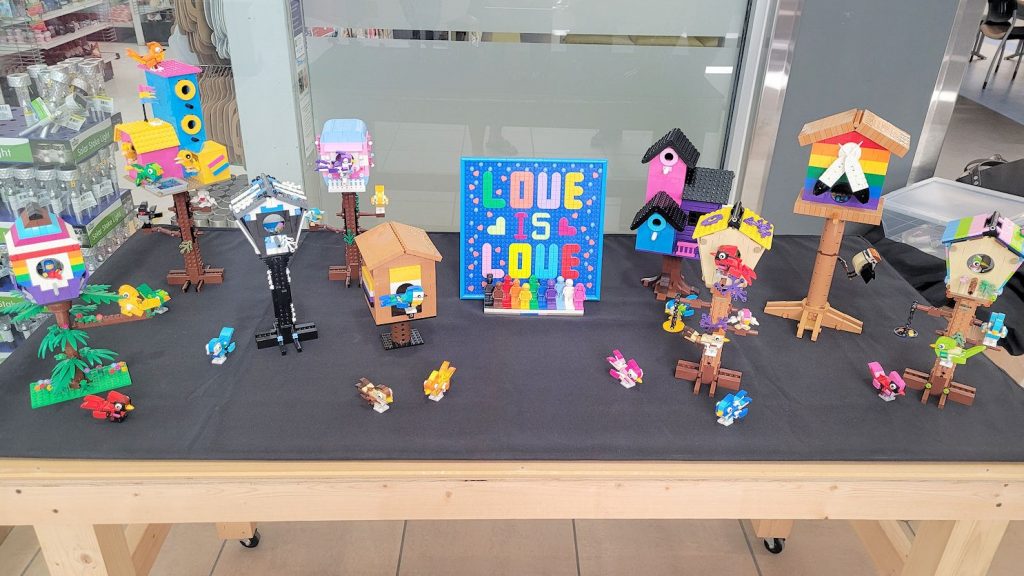 Those with a keen eye might notice that some of these birdhouses look similar to the LEGO Birdhouse (31143) set, and that is because that set was our inspiration. We have created minifigure scale Pride displays in the past, a favourite being our Pride Parade display, but this year we wanted to try something different. So the Pride birdhouse idea was born.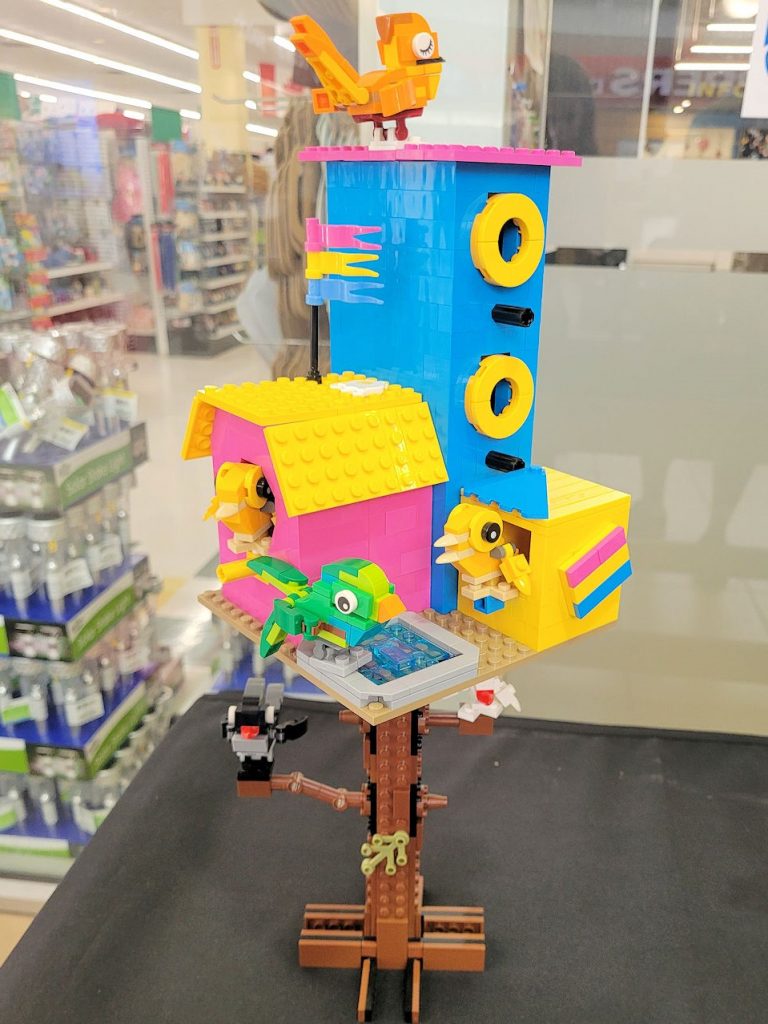 Each member chose a flag they wanted to try to represent. Some members replicated the pattern of the flag while others decorated a traditional looking birdhouse in the colours of the flag they chose. Although there are many more Pride flags, our birdhouses represent the Pansexual Pride Flag, Trans-Inclusive Gay Men's Pride Flag, Two-Spirit Pride Flag, Polysexual Pride Flag, Nonbinary Pride Flag, Transgender Pride Flag, Progress Pride Flag, Bisexual Pride Flag, and Intersex Pride Flag.
We wish you all a Happy Pride!