The 2nd Annual Mid Island Brick Fest was a Hit!
In 2019 MILUG held our 1st Annual Mid Island Brick Fest and we were excited to bring the event to our community again the following year. Unfortunately, the pandemic put a stop to all public events during 2020, so we were even more excited to put on the Mid Island Brick Fest this year! Given we are still in the pandemic, we did have to alter the event as we couldn't have any hands-on activities, but we were able to put together our largest exhibition of LEGO models that we've ever done as a group and we partnered with some great community organizations to bring a fun event to our community.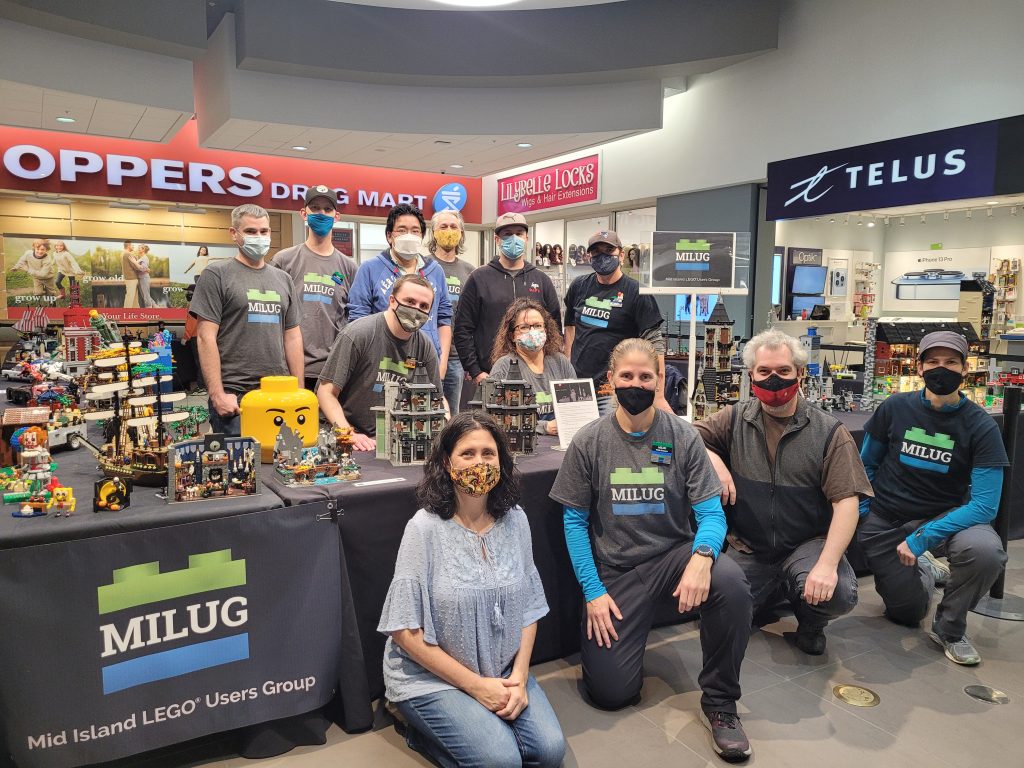 The 2nd Annual Mid Island Brick Fest was held on Saturday October 23, 2021 at Country Club Centre in Nanaimo, BC. Given the October date of the event, the theme was Halloween! It was a free all day event that featured over 130 LEGO models built by MILUG members.
Members displayed lots of Halloween related models…
There were lots of other creations on display as well…
To see photos of all the models on display, please see the MILUG Facebook page.
Even though we are a 19+ club we also invited TFOLs (Teen Fans of LEGO) to display along side our members.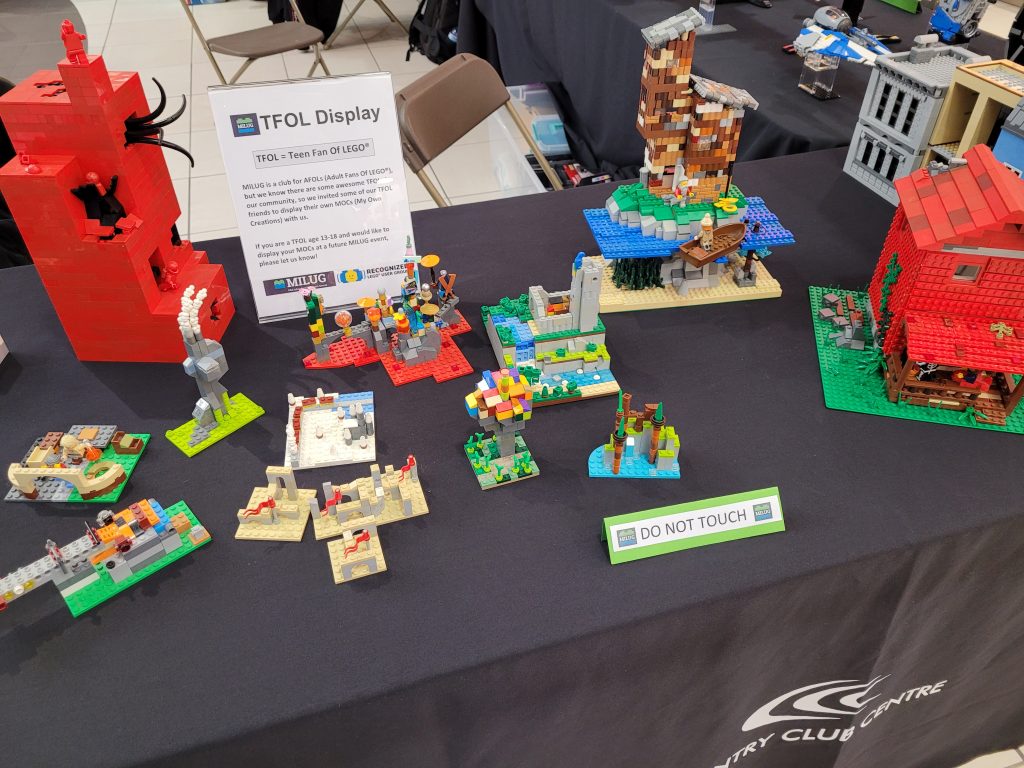 One of our members, Derek Johnstone, also wrote a fantastic Halloween Story and participating members were randomly assigned a verse that they then had to create a LEGO model for in under 1 hour. This was a super fun activity and visitors seemed to really enjoy reading the story and looking at the accompanying models. To see each model up close please visit the MILUG Facebook page.
Given we couldn't have any hands-on activities we decided to put together a loop of LEGO stop motion clips that members and their kids created. We ended up with a 48 minute loops of videos that were very poplar among visitors! MILUG also partnered with the Wellington Branch of the Vancouver Island Regional Library to create a table of LEGO books and fun facts.
The library also facilitated the Mid Island Brick Fest Halloween build contest that received over 50 entries!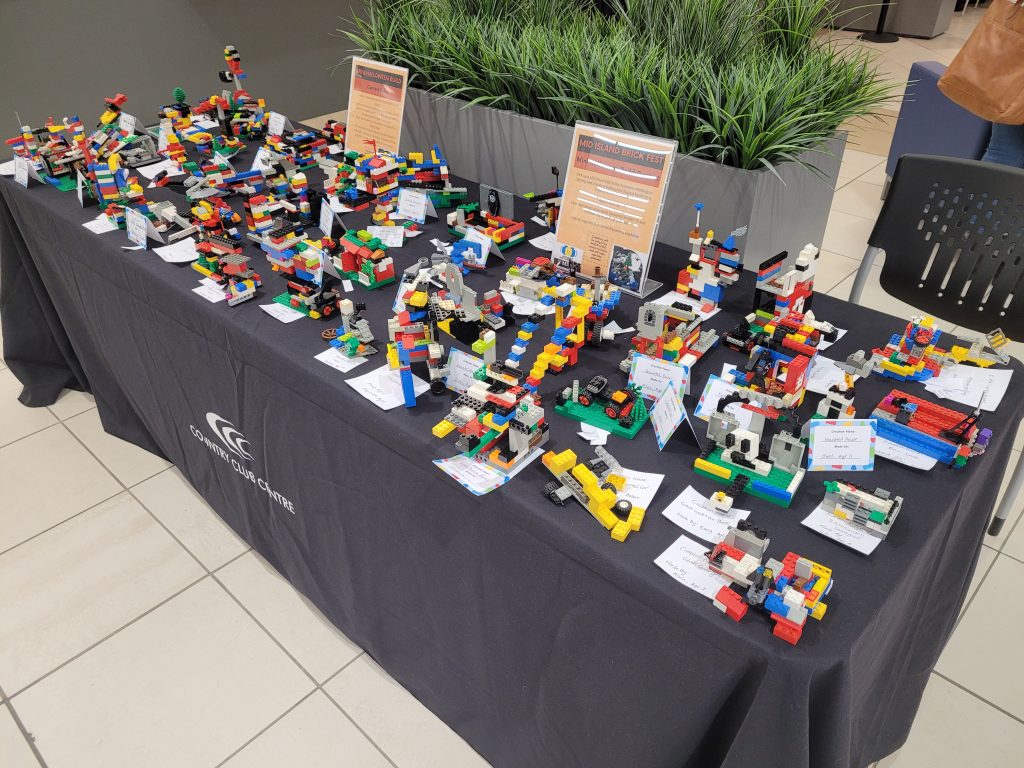 A new partnership for us this year was working with Nanaimo Science who put on LEGO Robotics workshops during the hours of Brick Fest. These were offered at the Nanaimo Science location in Country Club Centre and were a big hit with all sessions selling out!
We definitely made the most of the Mid Island Brick Fest despite the challenges of being in a pandemic, but we are really looking forward to next year and bringing our awesome hands-on activities back to Brick Fest! See you next Fall!