An Evening of LEGO® In The Great Outdoors!
MILUG met in person for the first time since the pandemic started and we had a blast! It was so great seeing everyone and catching up without looking into a screen. It was even nice to just sit back and listen to all the side conversations, something that can't happen in virtual meetings.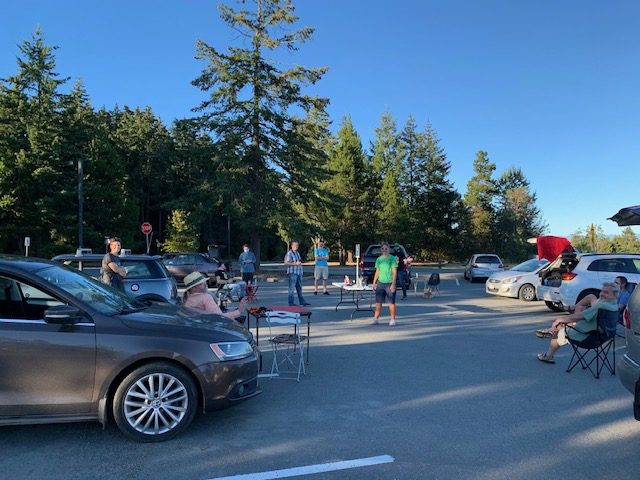 This meetup was the deadline for our last monthly build challenge. The idea was to build something in monochrome (all exposed elements had to be the same colour and not shades of that colour). We had 8 members participate in the challenge (1 submitted virtually) and some really fantastic MOCs! Check out our Facebook album for photos of each MOC.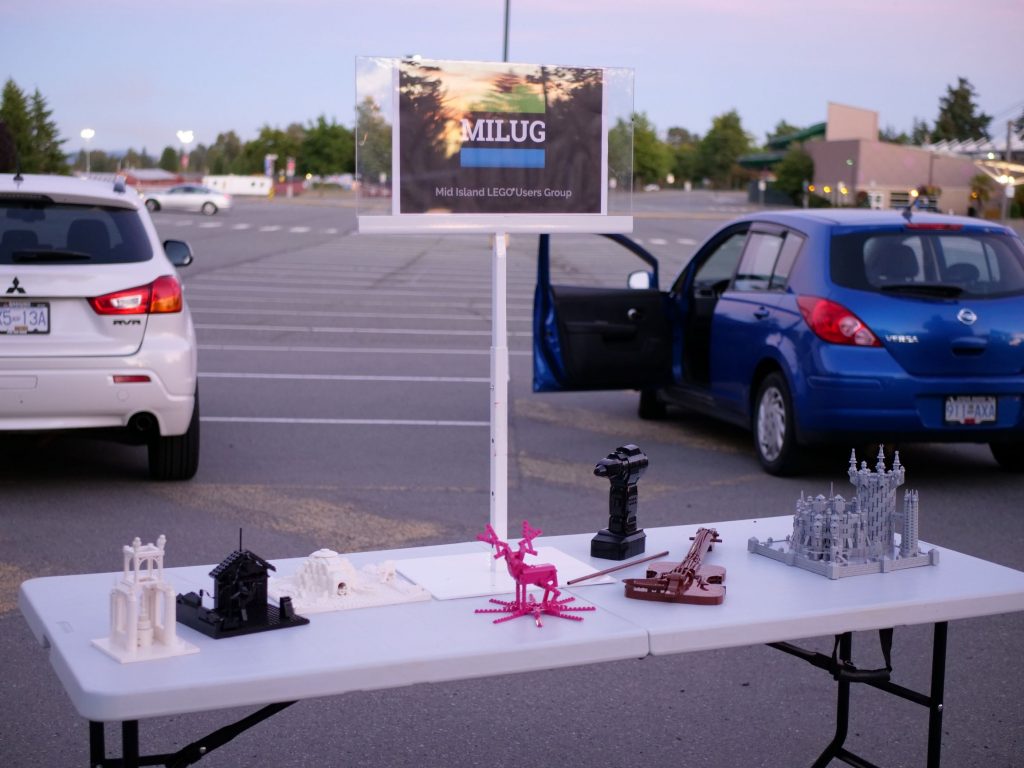 Since we were meeting in person we also decided to hold an activity – a Box Build. This means that once you open the box you must put the instructions aside and build the set using only the images on the box! And of course, it's a race! Fastest to finish with the fewest errors wins. Building a small set like the Creator 3-in-1 Propeller Plane (31099) might seem easy, but it was very challenging to figure out the internal structure of the plane. Congratulations to James C. for blowing away the competition!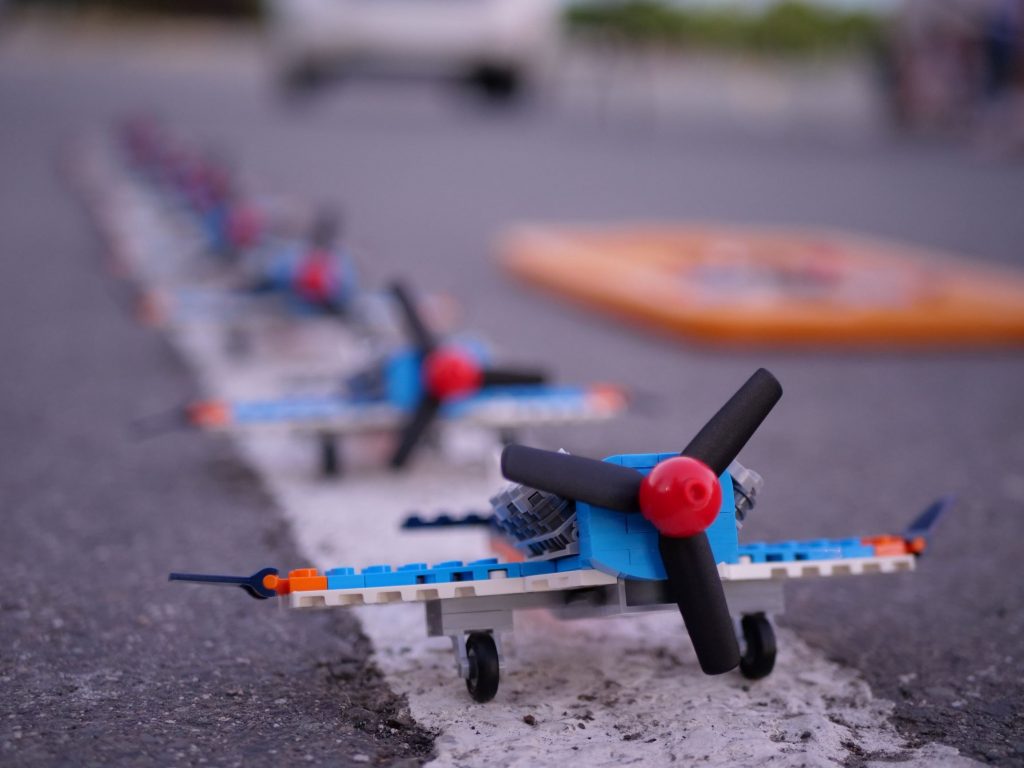 It was really great to be able to connect with each other again in person and we stayed until the sun went down. Hopefully we can do another in-person meeting before days get too short, temperatures get too cold, and COVID-19 cases rise. If not, then we will see you online at our next virtual meetup!